5 Colleges With the Biggest Gains in Football Attendance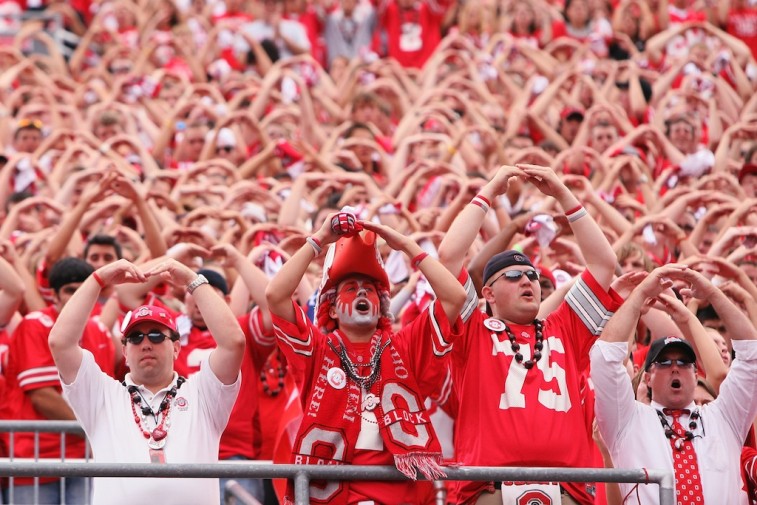 At some universities around the country, college football is a religion. It doesn't matter if you are a current student or an alumni, your love for the school, the program, and everything it stands for is undeniable. That's why, no matter where you are or what you're doing, you make certain that when there's a home game, you're part of the massive crowd in attendance supporting your squad to the bitter end — even when other fans across the country aren't doing the same.
According to CBSSports.com's Jon Solomon's analysis of NCAA attendance data from 2014, the average attendance for home games in the Football Bowl Subdivision (FBS) was just 43,483 fans per game. This number was 4% less than was averaged in 2013. Considering how much certain programs crave their college football, it's crazy to think that this was the lowest average attendance since the year 2000. Of course, despite an overall decrease in live fandom, plenty of programs saw their numbers rise in the past year.
Some Power 5 programs saw major increases in home attendance, while others saw their fans more inclined to watch the games from the confines of their own homes. Yet, it's important to know that the figures mentioned by Solomon only "represent the announced crowd totals schools reported to the NCAA and not necessarily actual attendance." Therefore, since we're all about the positives, rather than looking at the schools that saw the biggest drops in attendance, we're going to focus on the Power 5 schools that saw the biggest increases from 2013 to 2014.
With that, here's a look at the five schools with the biggest gains in college football attendance.
5. Maryland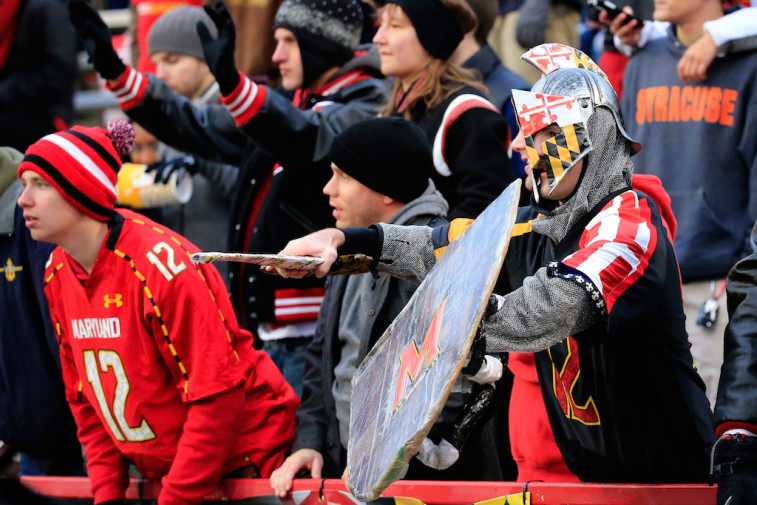 The University of Maryland isn't known for its football program. However, despite finishing 2014 with an overall record of 7-6  — and 4-4 in Big Ten Conference play — the Terrapins never lost the support of their fans. In 2013, the average attendance per home game at Byrd Stadium was 41,278. Just one year later, with six home games, that number rose to an average of 46,981 fans per contest. With an average attendance increase of 5,703 fans from 2013 to 2014, you could say Terrapins fans showed they were all about protecting their house.
4. UCLA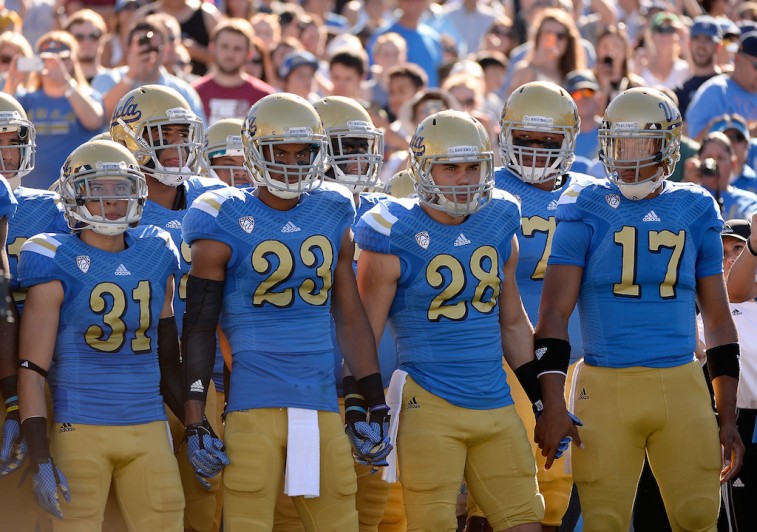 With Heisman hopeful Brett Hundley under center, the UCLA Bruins had national championship aspirations in 2014. Unfortunately, the team would have to settle for a 10-3 record and a No. 10 finish in the AP Poll. Regardless of how the season ended up playing out, the Bruins faithful made a conceited effort to support their team as they took the field of battle, as home attendance rose by an average of 6,365 people in the last year — 70,2285 in 2013 to 76,650 in 2014. By the time last season was over and the Bruins had finished all six home games, the Rose Bowl would go on to play host to a total of 459,901 people.
3. Florida State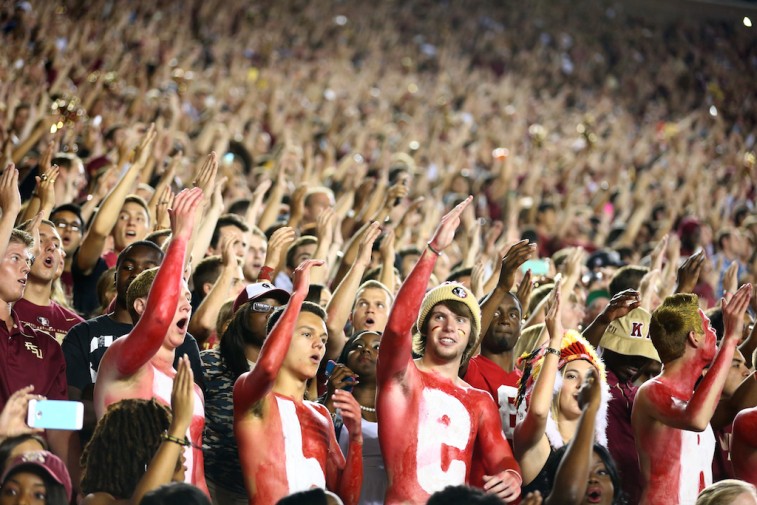 Coming off a perfect 14-0 record and a national championship in 2013, expectations were astronomical high for the Florida State Seminoles. Even with former Heisman winner — and future No. 1 overall pick — Jameis Winston having an up and down season, the 'Noles still managed to take an undefeated record in the first-ever College Football Playoff. Although the group would come up short of back-to-back titles, home attendance at Doak Campbell Stadium still rose from an average of 75,421 people in 2013 to an average attendance of 82,211 in 2014. With an average increase of 6,790 fans in attendance, Florida State managed to bump itself into the top three.
2. LSU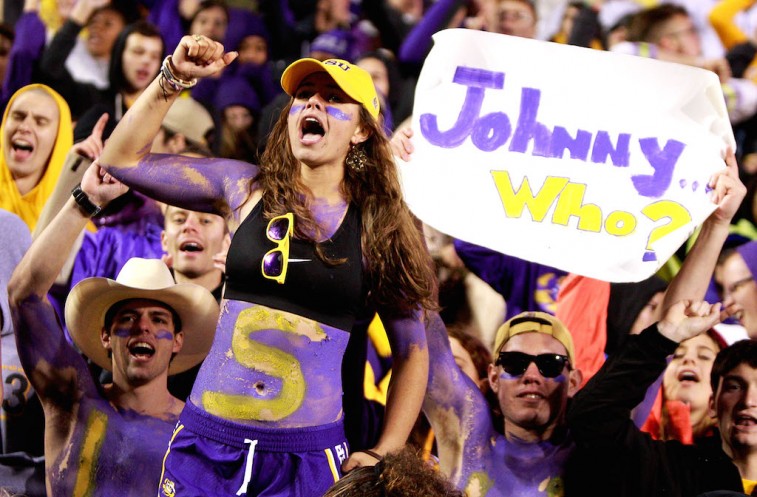 With noise, devotion, and insane support, the LSU Tigers faithful make coming into Tiger Stadium an absolute nightmare for the visiting opponent. Even with an underwhelming 8-5 finish in 2014, LSU still had the fourth highest home attendance in all of college football, with a total of 712,063 people in seven games. On top of that, from 2013 to 2014, Tiger Stadium also saw an increase in average attendance of 10,305 people, after 2013's average of 91,418 turned into an impressive 101,723 folks per game in 2014.
1. Texas A&M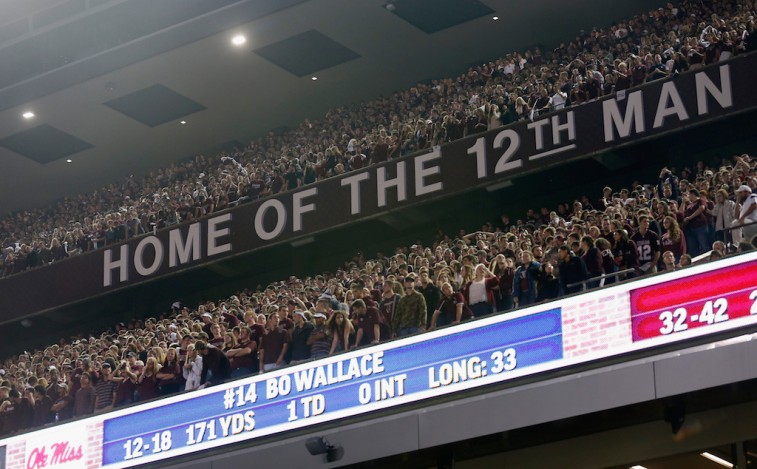 They don't call them the 12th Man for nothing.
With Kyle Field getting a beautiful $450 million makeover, attendance at Texas A&M home games increased from an average of 87,125 in 2013 to a whopping 105,123 in 2014. Not only did the average increase of 17,998 in attendance help the Aggies gain the biggest advantage in college football, but it also allowed the school to finish second overall in total home attendance, with an impressive 630,735. While this stadium is unlikely to ever again have a record-crowd of 110,633 — like it did when the Aggies took on Ole Miss — it's clear that from 2013 to 2014, no fans showed an increase of love quite like the supporters of Texas A&M.
All statistics are courtesy of NCAA.org, SR/College Football, CBSSports.com, and Bleacher Report.