College Football: 5 Teams With the Most Expensive Tickets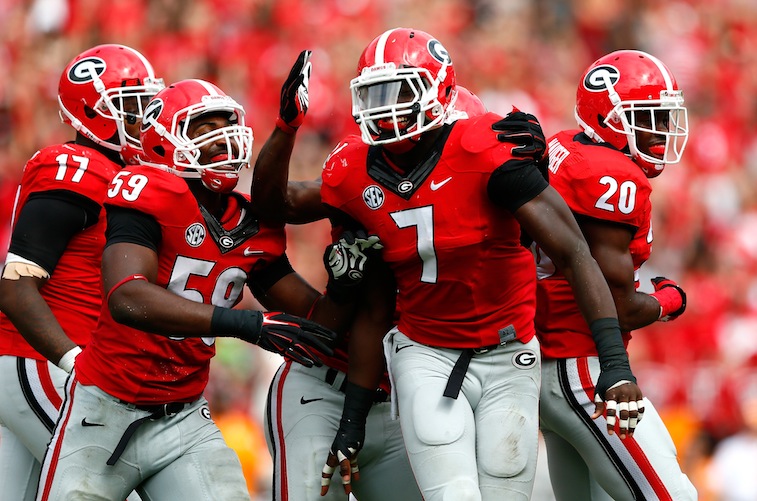 If you've never had the good fortune to watch one of college football's preeminent programs play in person, you're missing out. You should get on that immediately — Add it to the bucket list and check it off as soon as you can.
The energy surrounding these games is off-the-charts electric. From the moment you walk into one of these stadiums, you can feel the passion, excitement, and pride that comes with the love for the home team. Even if you're not part of the alumni or a current student, that doesn't take away from the experience. In fact, it may help to enhance it.
And while we can't stress enough how enjoyable it is to attend one of these games, we'd be remiss to mention that attendance does come with a heavy cost. To your bank account, that is. This is the big time. Being a part of this sort of experience isn't cheap, and we have the numbers to prove it.
Forbes, using the information compiled by TigIQ, broke down which schools found themselves to have the most expensive average home ticket prices on secondary market for this upcoming 2015 season. You are probably well aware of these programs; they are, after all, some of college football's perennial powerhouses. But you might be surprised by the order. We certainly were.
With that, here's a look five teams with the most expensive tickets in college football.
5. Alabama Crimson Tide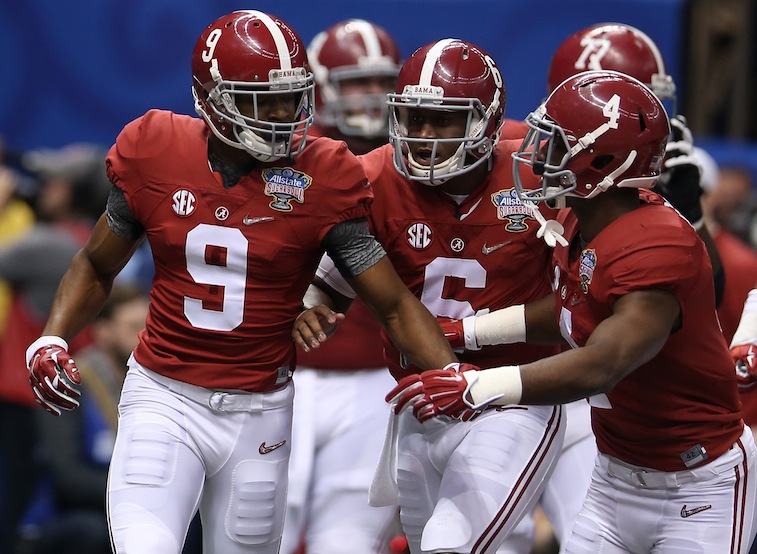 If you're considering making the trek to Bryant-Denny Stadium in Tuscaloosa to catch a home game of one of the nation's best programs, you better be prepared to shell out some coin. According to TiqIQ, the average cost for tickets to Alabama Crimson Tide games are up 8.57% from 2014. Now to see Nick Saban and company attempt to climb their way back to the top, it's going to run you an average of $179.98 on the secondary market.
Of course, if you're looking to see the best game possible — and money is no object — we suggest looking into the matchup against the LSU Tigers. That should be a fun one.
4. Texas A&M Aggies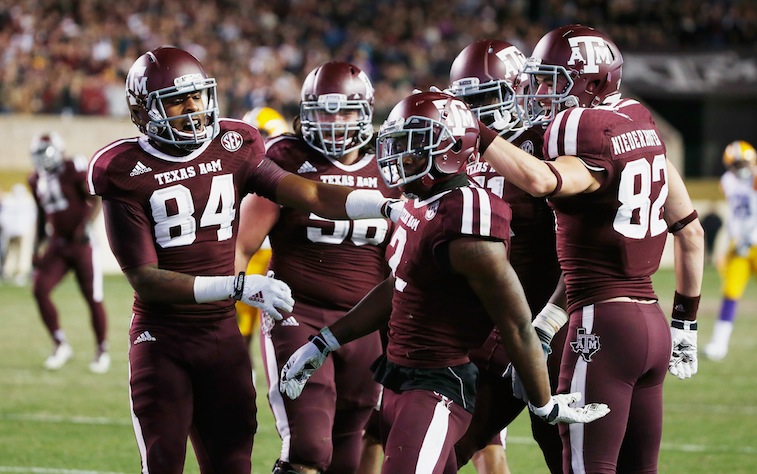 Fans of the Texas A&M Aggies football program — also referred to as the 12th Man — take pride in bringing the noise during games at Kyle Field. And if you're looking to join the party, it's not going to be cheap. Average tickets for Aggies home games are up 10.65% from last year, making the average secondary market price $212.04. If that seems a bit steep, we it might be smart to steer clear of the Alabama Crimson Tide game on October 17.
3. Michigan Wolverines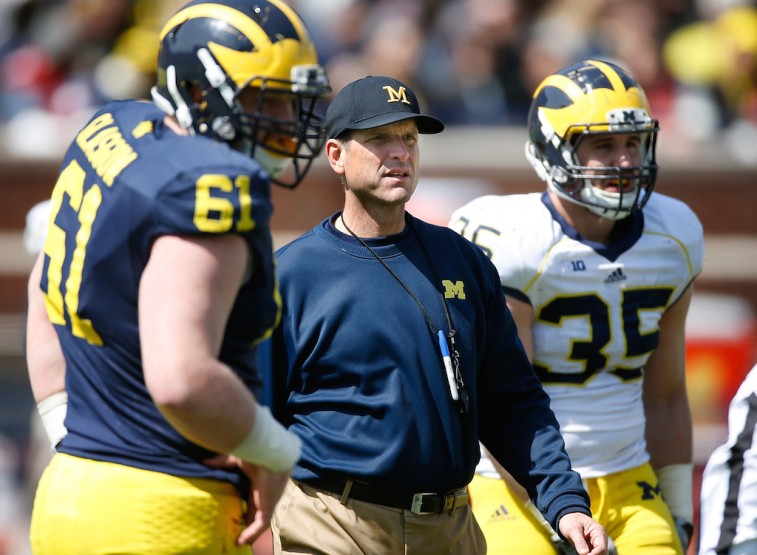 The buzz in Ann Arbor has reached an all-time high now that Michigan's favorite son Jim Harbaugh is back to lead the Wolverines out of the darkness and into the light. Unfortunately, for those who had gotten used to getting tickets for games at the Big House for pennies, the time has come to open your wallets and pay up. Wolverines ticket prices are up 97.97% from the average in 2014, making the new average secondary market price for games at Michigan Stadium $222.99. Everybody loves a good comeback story. But how much are they willing to pay to see it in person?
2. Georgia Bulldogs
Last season, the Georgia Bulldogs found themselves at the No. 3 spot on the TiqIQ 2015 Preseason Top 25. This season, with tickets prices up 15.08%, the Dawgs jumped one spot, meaning you're going to have to dig deeper into your pockets if you were hoping to catch a game at Sanford Stadium. The price of admission is now an average of $240.82 on the secondary market. Such is the cost of doing business in the SEC.
1. Notre Dame Fighting Irish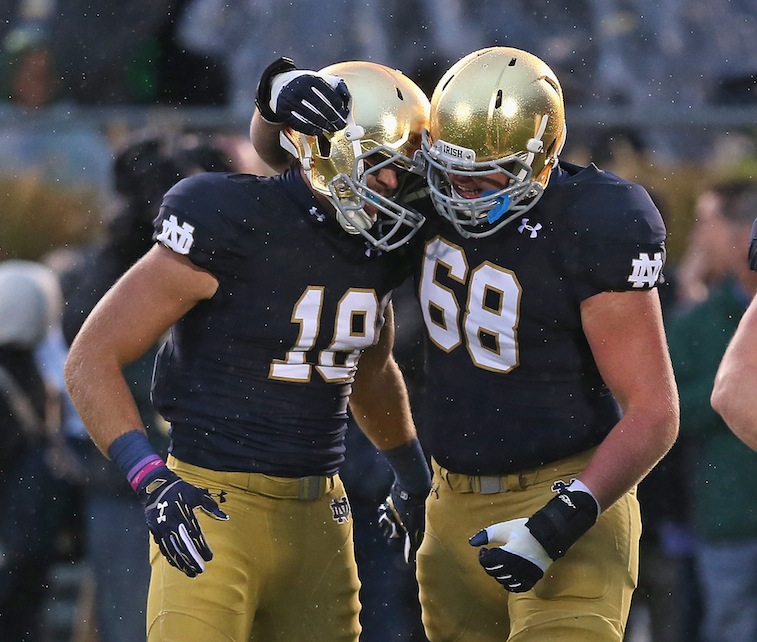 The Notre Dame Fighting Irish reign supreme at the top of the TiqIQ 2015 Preseason Top 25 list. No school in the country has more expensive tickets, on average, than the Irish. The cost of admission has gone up 27.32% from the previous year, making the average ticket price for a game at Notre Dame Stadium $290.35. We hear South Bend is beautiful during college football season. Does someone want to pay for us to catch a game?
To see the complete breakdown of the 2015 TiqIQ College Football Top 25, click here.