College Football: 5 Coaches Who Are On Thin Ice in 2015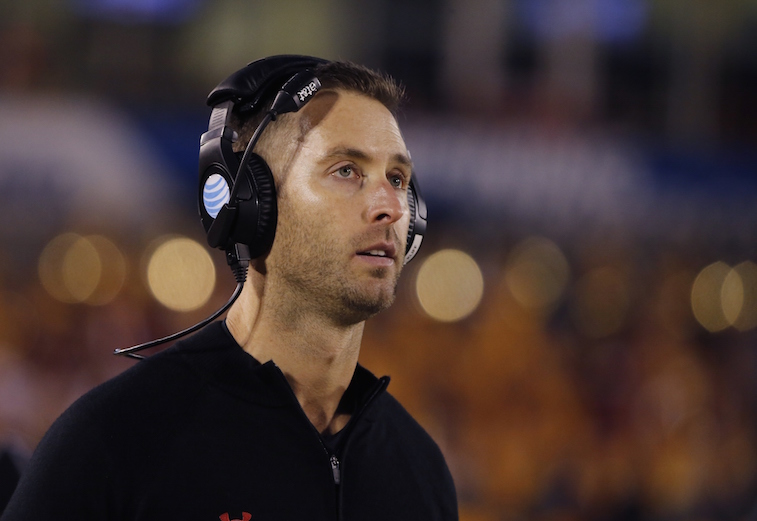 Coaching big time college football comes with loads of pressure, unreasonably high expectations, and little to no job security. Needless to say, the individuals who voluntarily pursue careers in the cutthroat world of college football coaching have a burning passion for what they do and a love for the game that has them willing to work in what can best be described as a "what have you done for me lately" type of industry. As a result, head coaches at the Football Bowl Subdivision level are extremely well compensated. Which is something that seems like a fair tradeoff given their lack of job security and the fact that a successful football program can be worth literally hundreds of millions of dollars to a university.
With the start of the 2015 college football season in the books, we decided to take a look at which coaches will be starting the season out on the hot seat. For those who don't already know, the hot seat is basically a situation where a coach is feeling the heat to either win or lose his job. One of the first coaches people brought up this offseason was Texas Tech's Kliff Kingsbury (pictured above). Kingsbury is well-known for his brash personality as a coach and for setting numerous records during his time as a quarterback for the Red Raiders. In his two years in Lubbock, he has compiled a 15-15 record, but due to the structure of his contract and his status as a Texas Tech football legend, we simply do not believe his job is in jeopardy at this time. The coaches we did choose to include will all likely be looking for work next offseason if they are unable to turn things around at their current schools this fall. Without further ado, here is a look at seven coaches (in no particular order) who are firmly entrenched on the hot seat.
1.  Paul Rhoads, Iowa State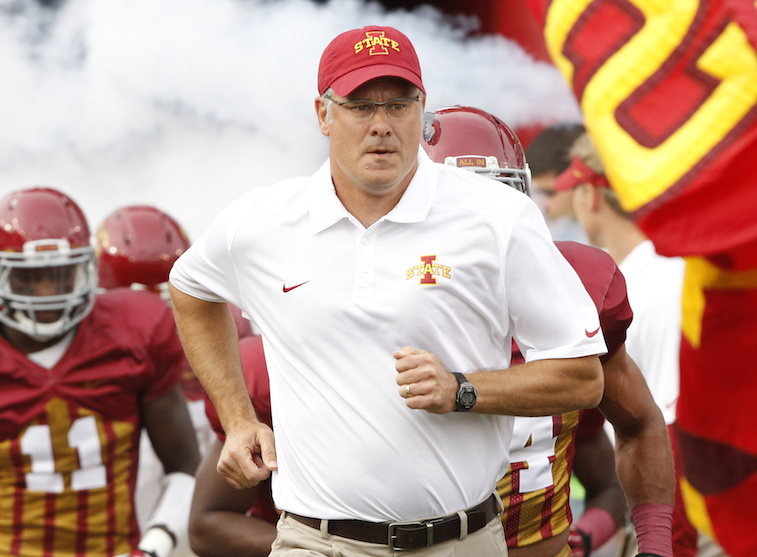 Record at Iowa State:

  31-48

2015 Salary:

 $1.8 million
Rhoads, an Iowa native, has led the Cyclones to three bowl games, but only one winning season in his six years on the job. To make matters worse, his last two seasons have been his worst two seasons as the team's head coach. In 2013, the team went 3-9 overall and 2-7 in Big 12 games. In 2014, the Cyclones finished 2-10, and did not win a single game during Big 12 play. Rhoads signed a 10-year, $20 million extension back in December of 2011, which may make firing him difficult from a financial standpoint. However, if the Cyclones don't show vast signs of improvement in 2015, Iowa State Athletic Director Jamie Pollard may have no choice but to sever ties with Rhoads and look for a fresh start with another coach.
2.  Al Golden, Miami (FL)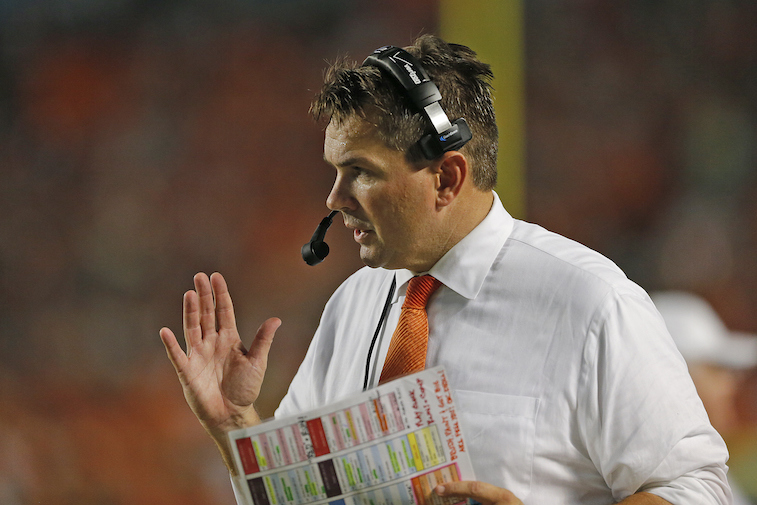 Record at Miami (FL):

  31-23

2015 Salary:

 $2.25 million
The head-coaching position at "The U" is one of the most prestigious jobs in the country. The university is located in the heart of one of the biggest recruiting hotbeds in the country, has a storied history, and let's be honest, who wouldn't want to live near South Beach? All said, expectations are always high for the Hurricanes. The Canes got off to a 3-0 start for the 2015 season, but just last week suffered an embarrassing 34-23 loss at the hands of Cincinnati. If Golden doesn't get things going in the right direction in a hurry, 2015 could be his last season with the program.
3.  Mike MacIntyre, Colorado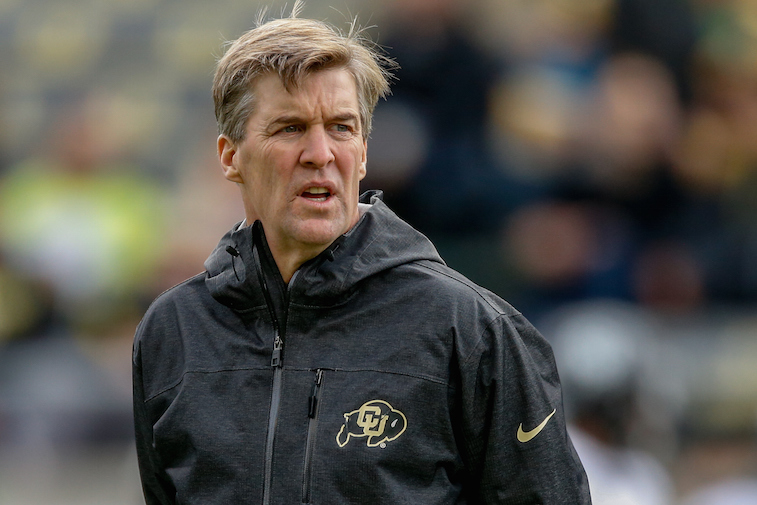 Record at Colorado:

  9-20

2015 Salary:

 $2.01 million
MacIntyre, who took the job at Colorado in 2013, is the third full-time head coach the Buffaloes have had since the 2010 season. In his two seasons on the job, MacIntyre has posted a 6-18 overall record. What is even more alarming than that is the fact that the 50-year-old coach has led CU to only one Pac-12 win in two years. In his defense, the previous coaching regime did an excellent job at burning the program to the ground, but MacIntyre has now signed three recruiting classes of his own and it's time to put up or shut up. We believe he will get at least one more season to try and right the Buffaloes' ship beyond the 2015 season, but another two- or three-win season could result in yet another coaching change in Boulder.
4.  Charlie Strong, Texas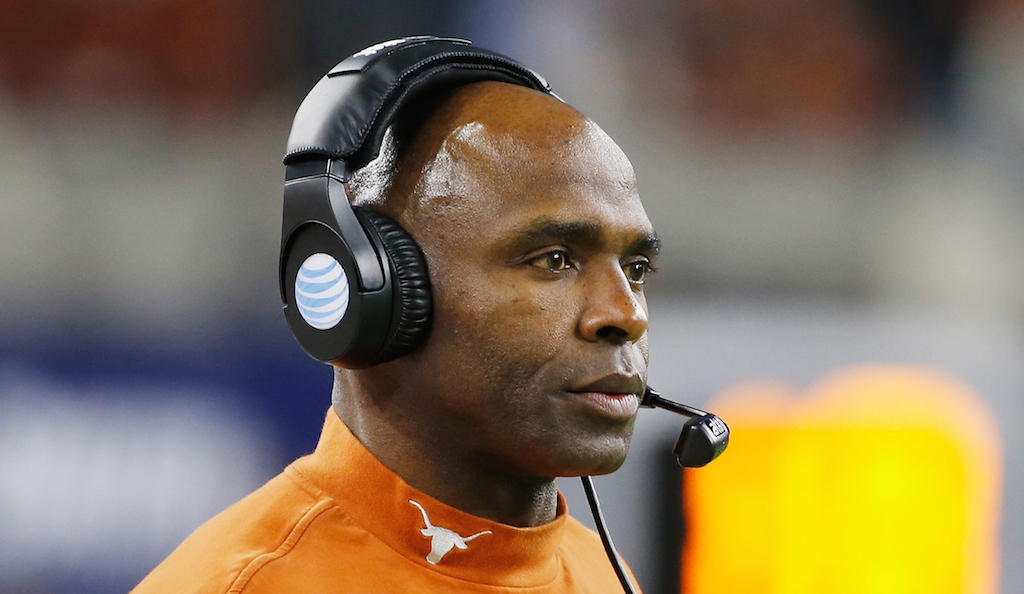 Record at Texas:

  7-11

2015 Salary:

 $5 million
Strong may only be in his second season, but when you don't win at Texas, you are going to find yourself on the hot seat in a hurry. We still see Strong getting at least one more season with the Longhorns, but given the expectations that come with his position, nothing would totally surprise us.
5.  Mike London, Virginia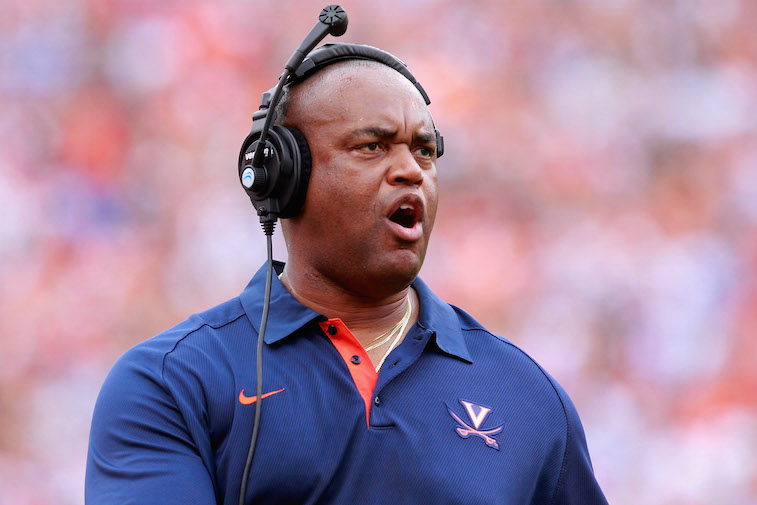 Record at Virginia:

  24-41

2015 Salary:

 $2.3 million
With only one winning season and an overall record of 23-38 in his five seasons as the head coach at Virginia, London basically needs to lead the Cavaliers to a bowl game to save his job. Anything less, and the Mike London-era will more than likely be over in Charlottesville.
All salary data courtesy of USA Today.