College Football: Auburn's Chances Against Alabama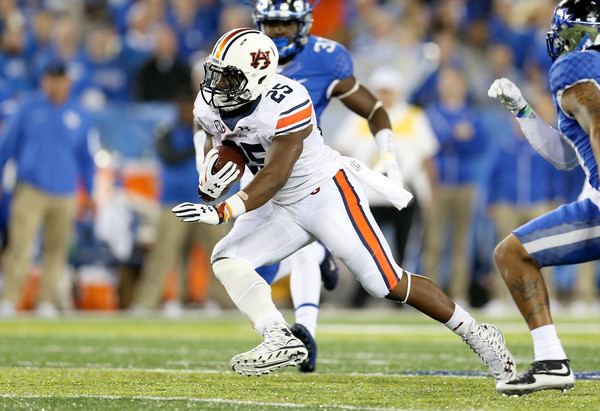 Alabama versus Auburn; it's one of the most anticipated matchups in the nation each and every season, pitting two of the game's most bitter rivals against each other to finish the regular season. While this game does not ever need fuel added to its fire, the success of these two programs over the past five or six seasons — with the Crimson Tide capturing three national titles since 2009 and Auburn winning one and reaching another in that same time frame — adds even more significance to this contest.
In 2015, only one of these schools, Alabama, retains that same level of success. Ranked second in the most recent College Football Playoff ranking, the Crimson Tide are rolling toward a second straight appearance in the playoff and a shot at yet another title. Auburn, on the other hand, was supposed to be in contention this season, but quickly fell off early in the year — now simply an afterthought. However, the Tigers' status could spell trouble for Alabama.
With that, let's examine how the underdog Tigers can defeat their in-state rival and just how good of a shot they have to earn their biggest win of the season.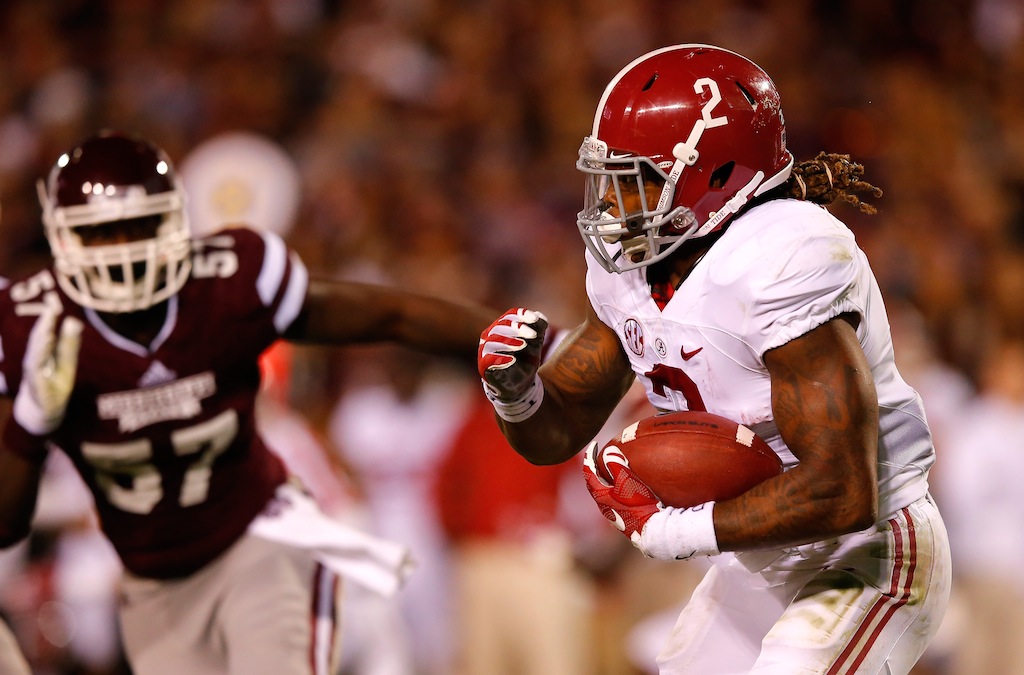 Obviously, Alabama is a force to be reckoned with. The Tide have rolled since stunningly losing at home to rival Ole Miss back on September 20, 2015. Since then, they've won eight straight games to bring their record to 10-1, beating highly ranked teams, Georgia, LSU, Texas A&M, and Mississippi State, in the process.
Most of the time, Alabama's defense is equivalent to a brick wall, as the unit is the key to their incredible run of success this season and in seasons past. The unit has only given up over 20 points once since that game against Ole Miss (when they gave up 43, largely due to a bunch of turnovers by the offense) and have held four opponents to 10 points or less during that eight game winning streak (including one shutout). Overall, the Tide rank third in total defense and third in scoring defense in the entire nation.
Of course, what do the best teams in the game of football generally do well? Play defense and run the ball.  With Heisman favorite Derrick Henry carrying the rock, the Tide run it as well as anyone in the game. Henry ranks third in the country in yards with 1,526 on the ground and has also scored 21 rushing touchdowns (to lead the country). With an offense that has been inconsistent at times with QB Jake Coker, Henry has been consistently great all season, putting Alabama in the favorable position they are in today.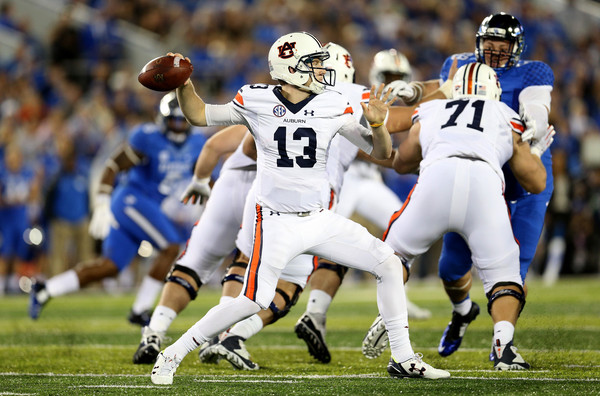 Auburn's season has basically been the antithesis of Alabama's season. Coming into the year ranked No. 6 in the preseason polls, things quickly fell apart for the Tigers. After nearly losing to Jacksonville State in Week 2, Auburn came back to lose two consecutive games to LSU and Mississippi State. Since that point, the Tigers have lost to other SEC schools, such as Arkansas, Ole Miss, and Georgia. Overall, the team has fallen to 2-5 in the conference, good enough for last place in the western division.
Quarterback play has been a big part of the Tigers' issues this season. Jeremy Johnson began the year as the starter, but struggled in throwing six picks in his first three starts. Sean White has also received playing time, but has only thrown one touchdown in six appearances (and is now dealing with an injury). The mess at quarterback has caused so many issues for an offense where running back Peyton Barber is one of the few bright spots.
Defensively, Auburn has consistently given up a bunch of points and yards all season long, so that unit hasn't helped their cause either. In reality, there isn't a lot to like about the Tigers, especially in a game against the powerful Crimson Tide. However, their chances might be better than the 15-point spread may indicate.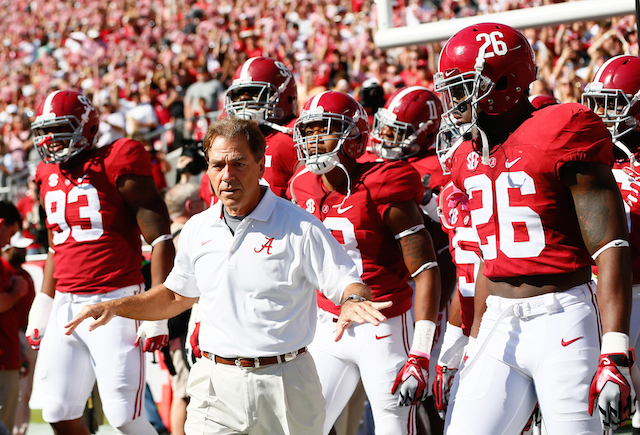 Auburn will play at home in this game, something that will give them a bit of an edge. Those hometown fans will be loud and in full force, creating a difficult atmosphere for Alabama. Furthermore, the Tigers have nothing to lose and everything to gain in this game, something that makes an underdog team very dangerous. If they lose this game, it will be the end to a long and difficult season (mercifully). If they win, however, they will take something positive away from the campaign, building momentum for their bowl game and, ultimately, next season.
In all honesty though, the biggest challenge for the Crimson Tide will not be overcoming their bitter rival on the road. Instead, it will be overcoming a letdown. The cards are in their hands. Win this game and beat the Florida Gators in the SEC Championship and they are in the College Football Playoff. If they play their game, they won't lose. However, in a big-time rivalry such as this one, anything can happen and Alabama can't get too far ahead of themselves.