Who Vegas Is Picking to Win the 2016 CFB National Championship
We're now almost at the end of summer, and that means one thing; college football season is right around the corner. And unlike the National Football League, the offseason in college football is relatively quiet. Of course there was National Signing Day, where we learned which programs reeled in the best group of incoming players, and then there was spring practices, where we got to watch several interesting position battles take shape. And lastly, there was the release of the preseason AP poll, where we learned which teams were best positioned to make a run at the most coveted prize of them all — a national championship.
As we stand on the brink of the start the 2016 college football season, we thought it would be a good idea to look at which teams the oddsmakers for the sportsbooks in Las Vegas, Nevada believe have the best chance at being crowned this year's College Football Playoff national champions. Here are their top five contenders.
5. LSU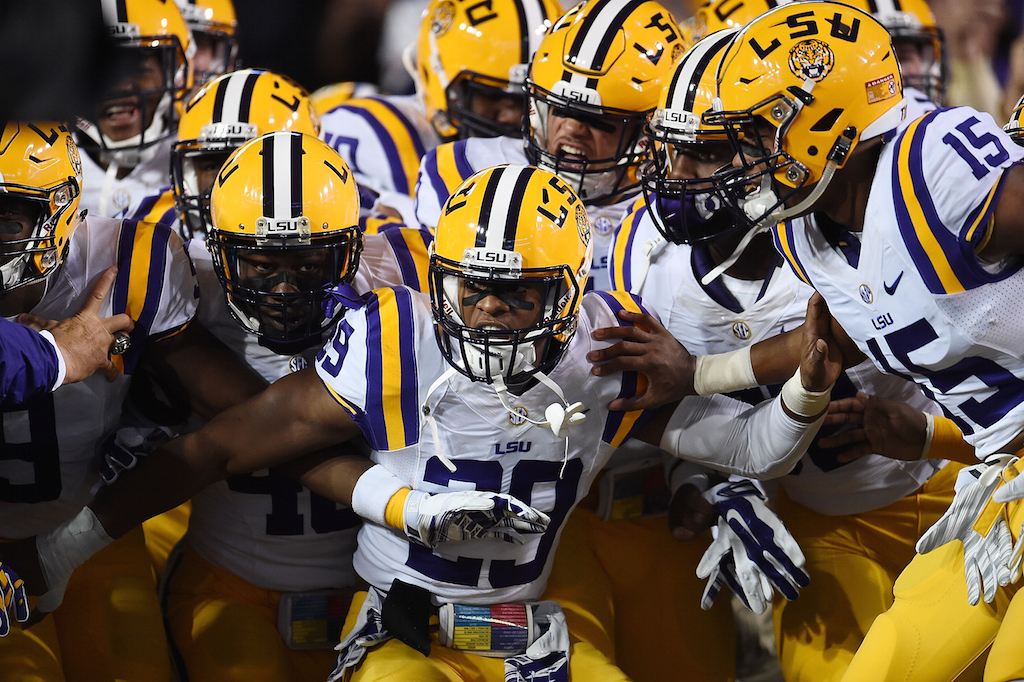 Odds: 9-1
Following a 2015 season that saw the LSU Tigers finish with a 9-3 mark and a 56-27 victory over Texas Tech in the Texas Bowl, Les Miles and company are poised to get back to the promised land in 2016. Of course, that's going to be easier said than done.
While the Tigers should boast one of the top defenses in the country, there are still questions at the quarterback position; particularly whether or not sophomore Brandon Harris is ready to step up and take his game to the next level. Still, regardless of who's under center, all eyes will be on All-American running back Leonard Fournette, who will attempt to repeat his heroics from last year; a season in which he ran for 1,953 yards and 22 scores. In the end, if the Tigers are able to navigate their way through the challenging SEC, they could easily earn a spot in the College Football Playoff.
4. Florida State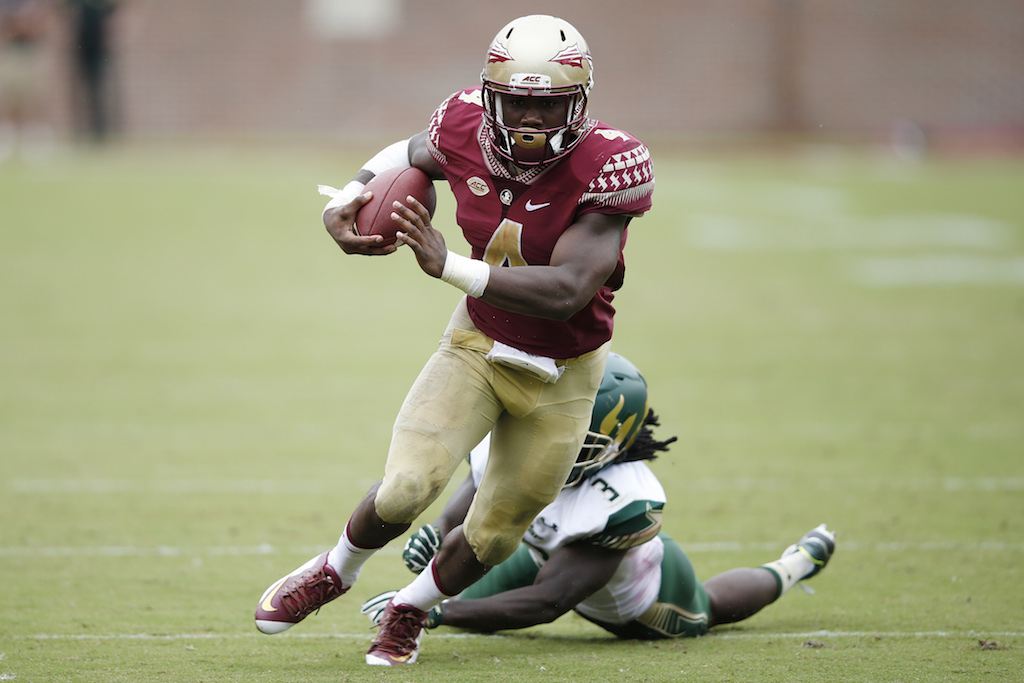 Odds: 8-1
The 2015 season was widely being viewed as a rebuilding season for Florida State, and all the Noles did was go on to post a 10-3 overall record, which included wins in rivalry games against Miami and Florida. Fast-forward to 2016, and the Noles are an experienced group with legitimate national title aspirations.
Their biggest question mark is at quarterback, where it appears to be a two-man race between Sean Maguire and Deondre Francois for the team's starting job. Aside from that, the Noles are loaded with talent, and have a serious Heisman Trophy contender in running back Dalvin Cook (pictured above).
Lastly, Florida State's schedule sets them up perfectly to make a run at landing a spot in this year's College Football Playoff. They will face a tough test against Ole Miss in their first game of the season, and then won't face another top-flight opponent until they host Clemson on the final weekend in October.
2. (tie) Ohio State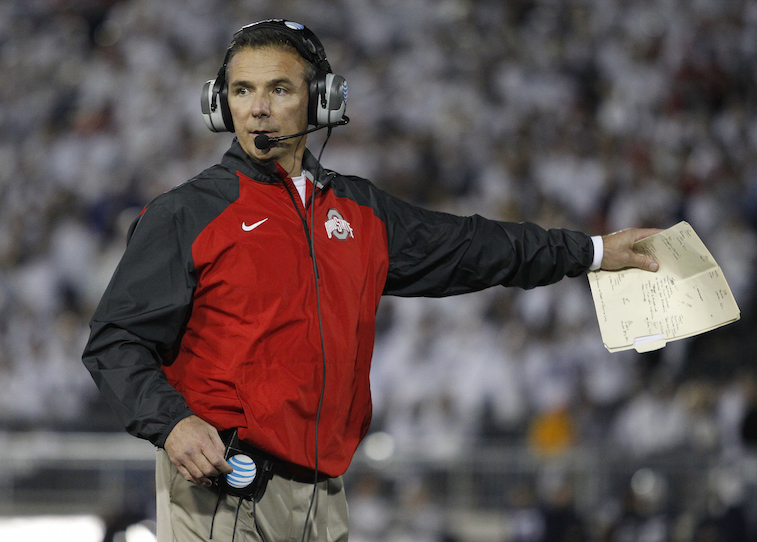 Odds: 15-2
Since Urban Meyer took over at Ohio State in 2012, the program has posted a 50-4 overall record, played in three New Year's Day bowl games, and they won the 2014 national championship. Knowing this, it should come as no surprise that the Buckeyes are among the top contenders to claim the 2016 national title.
Competing for a national title won't be easy for Ohio State, though. Yes, they do have the added benefit of having J.T. Barrett back at quarterback and playing in the top-heavy Big Ten, but the Buckeyes are only returning six starters off of their 2015 squad that posted a 12-1 record and beat Notre Dame in the Fiesta Bowl. The Buckeyes will be counting on several underclassmen to accelerate their development and step into starting roles and play at a high level. And if they do, you can expect Ohio State to be in the national title mix when November comes around.
2. (tie) Clemson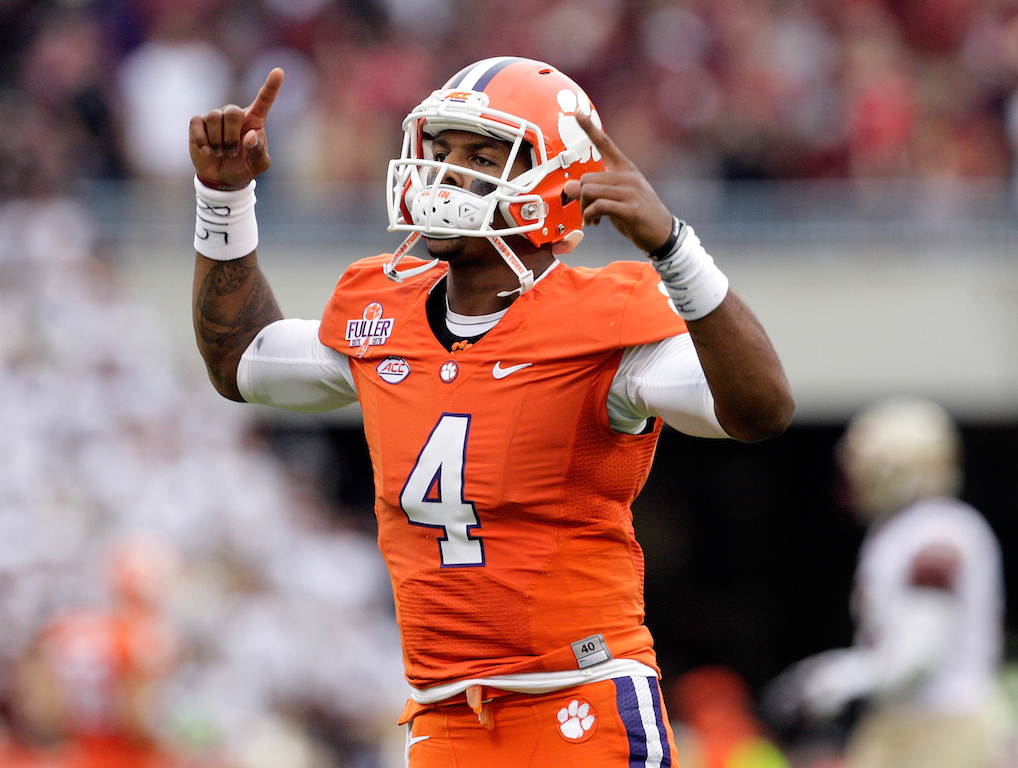 Odds: 15-2
Clemson gave the Alabama Crimson Tide all they could handle in the 2015 College Football Playoff Championship Game. The Tigers lost to the Tide by a score of 45-40, and have been using their loss on college football's biggest stage as added motivation this offseason.
Dabo Swinney's squad will have arguably the most explosive offensive player in the country, and the current favorite to win the 2016 Heisman Trophy, back in quarterback Deshaun Watson (pictured above), and his presence (as long as he stays healthy) alone should give the Tigers a fighting chance in every game they play. Clemson also boasts a national championship-caliber offensive line and one of the deepest wide receiver groups in the nation.
Defensively, if they can make up for the loss of defensive ends Shaq Lawson and Kevin Dodd, and cornerback Mackensie Alexander, the Tigers will likely find themselves in national title contention at the end of the season.
1. Alabama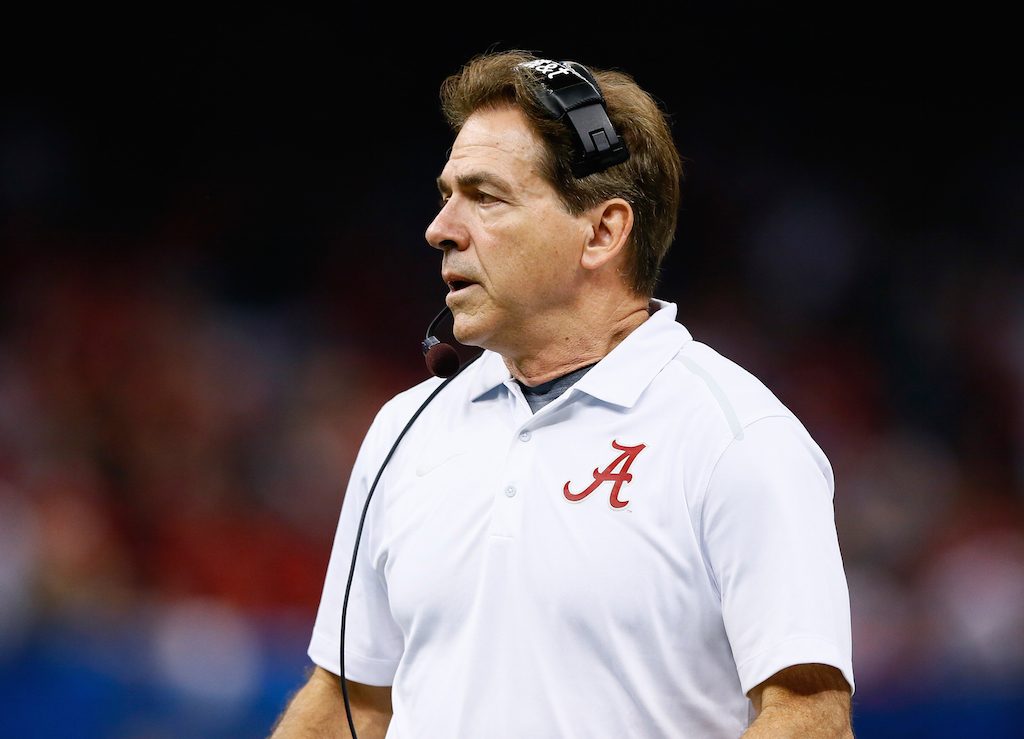 Odds: 11-2
As long as Nick Saban is the head coach at the University of Alabama, it's safe to assume that the Crimson Tide will be among the top national title contenders in the country. Since taking over in Tuscaloosa in 2007, Saban has built one of the greatest dynasties in college football history posting an overall record of 105-18, winning four SEC titles, and winning four national championships (and three out of the last five).
The Tide are the current favorites to win the 2016 national title, but they will need several inexperienced to step up in a major way. Offensively, they have to replace 2015 Heisman Trophy winner Derrick Henry and his backup, Kenyan Drake at running back, Jake Coker at quarterback, and center Ryan Kelly, but do have arguably the best group of wide receivers in the country. On defense, the Tide have to replace linebacker Reggie Ragland, defensive linemen A'Shawn Robinson and Jarran Reed, and cornerback Cyrus Jones, but thanks to years of stellar recruiting classes, that should be no problem.
As usual, Alabama will face a tough schedule. Still, there is a strong chance that they will be playing for yet another national title next January.
Odds courtesy of Sportsbook.ag. All statistics courtesy of Sports-Reference.