College Football Playoff: Will Oklahoma Get a Spot?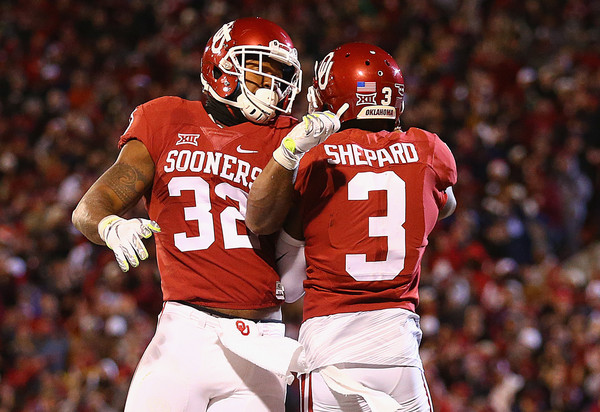 Slowly but surely, this year's college football landscape becomes more muddled. Remember when a bunch of teams were unbeaten a few weeks ago? Now, only two (Clemson and Iowa) remain without a loss, pitting a bevy of one-loss teams against one another to determine who will ultimately reach the College Football Playoff.
Among those one loss teams fighting to get into the top four, you have SEC schools in Florida and Alabama, the independent Notre Dame Fighting Irish, Big 10 schools in Michigan State and Ohio State (after the Spartans took down the Buckeyes in Columbus on Saturday), and even an ACC school in UNC that deserves at least a little consideration (even more so if they beat Clemson in the ACC championship). Oh, and then you also have a trio of Big 12 schools in Baylor, Oklahoma State, and Oklahoma.
Let's say that Clemson wins out and, thus, reaches the playoff. For the purposes of this discussion, let's also say Iowa and Alabama win out as well, filling up three of the four spots available in the tournament. That leaves, potentially, three or four one-loss teams fighting for that final spot. Here's why the Oklahoma Sooners (if they win out) deserve it.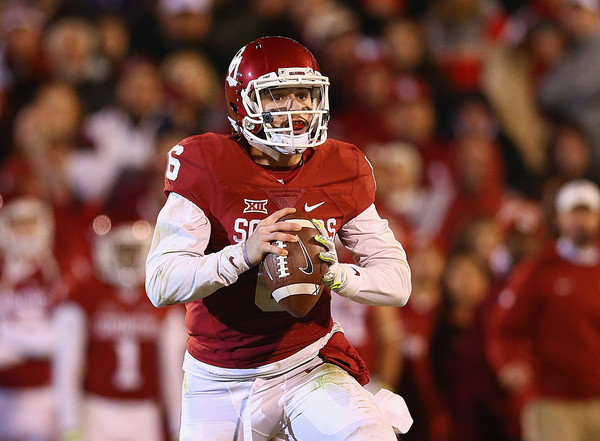 Since their lone loss of the season, the Sooners' run of success has been unmatched by any team in the nation. During a four-week stretch, they outdid their opponents by a score of 232-50 (albeit against some easier competition). Then, over the past two weeks, Oklahoma has proven its worth with victories over two of the top teams in the Big 12.
First came Baylor, the two-time defending conference champs who tried to keep their unbeaten season alive at home against the Sooners. Instead, Baker Mayfield (with 3 three touchdown tosses) and Oklahoma stole the show with a 10-point victory, boosting their playoff odds in the process.
This past Saturday, Oklahoma got a banged up TCU team lacking its top two offensive weapons in Trevone Boykin and Josh Doctson. The Sooners were also at home, and with their momentum coupled with the Horned Frogs issues, they were expected to roll. For a while, that seemed to be the case. However, after halftime, Mayfield was unable to return to the game thanks to an injury, and TCU found a way to nearly steal the game at the end. A great defensive stop by Steven Parker against the Horned Frogs' two-point conversion attempt sealed the win, putting Oklahoma in position to win its first Big 12 title since 2012. It was a gut check of a victory, one that could prove beneficial as the team continues its championship run.
Now, only one game remains between the Sooners and an 11-1 season. It will be no easy task when they travel to face their (possibly biggest) rival.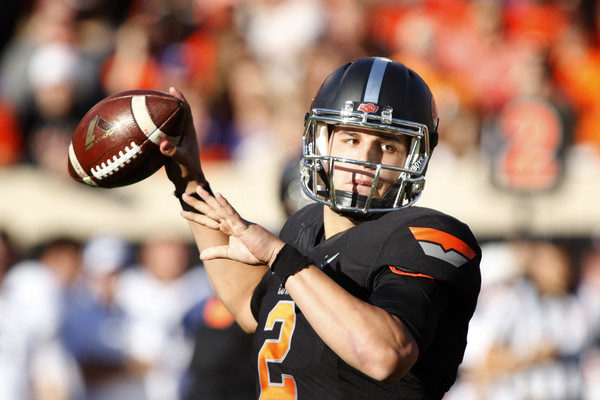 Bedlam will be in full effect next Saturday when Oklahoma travels to play their in-state rival, Oklahoma State, in the two schools' annual battle for bragging rights. The Cowboys have had a terrific season in 2015; one that nobody aside from themselves saw coming.
They came into this past weekend undefeated with huge playoff aspirations, but Baylor handed them their first loss of the year with an impressive road victory (thus creating the one-loss trio at the top of the Big 12). Despite that loss, OK State still has a lot to play for. If Baylor loses and they win, the Cowboys would win the conference, placing them in the discussion for the four-team tournament. So, you could probably say there will be something to play for in Stillwater.
This game, for the Sooners at least, could come down to the health of star QB, Mayfield. As previously mentioned, he was unable to return to the game against TCU due to a concussion, making his status against the Cowboys somewhat questionable at this point. We saw what happened to that offense when backup Trevor Knight came into the game. Oklahoma only scored seven points in the second half against the Horned Frogs and nearly let TCU steal the win. The Sooners need Mayfield to play if they want to win this game against their in-state rival.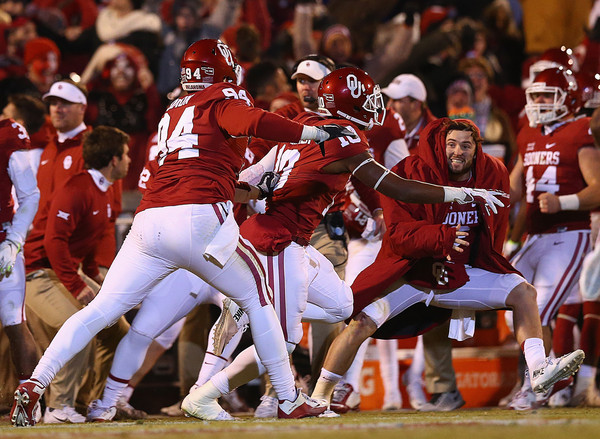 Should Mayfield play against Oklahoma State, we think the Sooners will win, giving them the Big 12 title. When all is said and done with the regular season and conference championship week, Oklahoma should be among only one other one-loss team of note, Notre Dame. How would their resumes match up?
For the Fighting Irish, one loss to potentially unbeaten and currently No. 1 Clemson is certainly excusable, especially when you consider that it was by only two points. As for their wins, beating a solid Navy team is looking better and better each week. Beating Temple on the road was solid as well and, if Notre Dame does win out, they will have also beaten Stanford on the road.
Compare that to Oklahoma. Their one loss was a bad one (although in a rivalry game) against Texas. However, they would have three victories over top 25 teams and they would own a conference title (something Notre Dame can't do). With how well the Sooners have played, as well as their impressive resume, we think they deserve the nod. Of course, the voters for the playoff have proven how they feel about the Big 12 in the past, so it remains to be seen if one of those teams could leapfrog (currently No. 4) Notre Dame.