College Football: The 5 Rushing TD Leaders of All-Time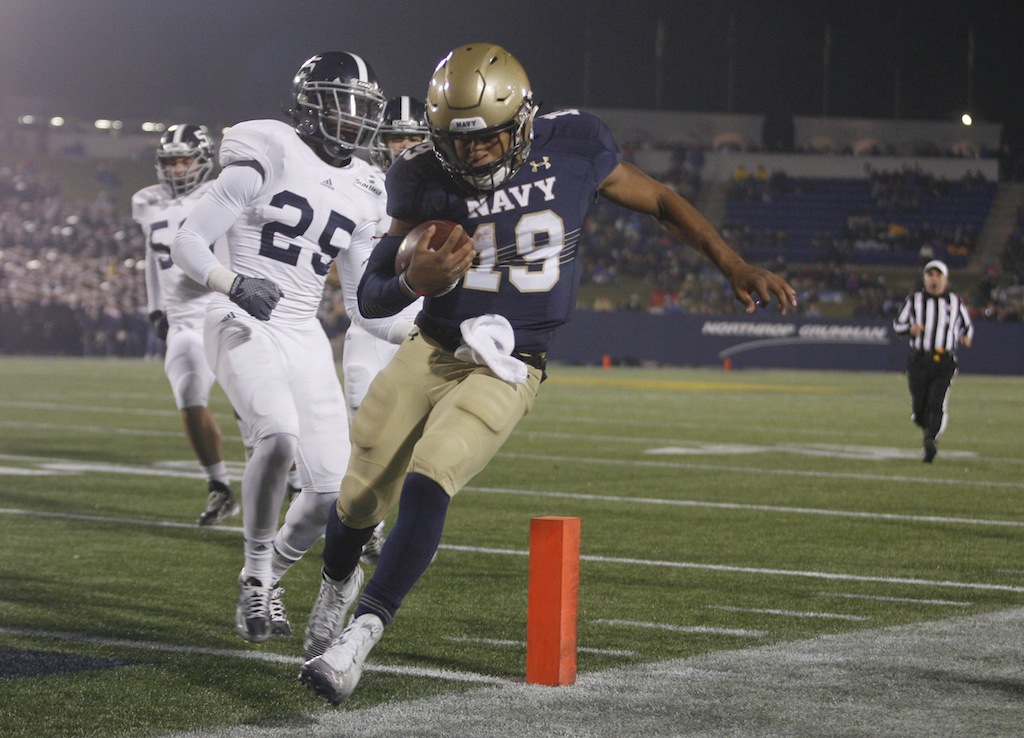 The 2016 college football season has only just begun and already we've seen a handful of players rise to the occasion and distinguish themselves from the rest of the nation. Yet, when it comes to making a mark at this level, nothing reaffirms a legacy like making it into the record books.
For all the incredible moments we witnessed last year in 2015, one that managed to stand out among rest involved former Navy quarterback Keenan Reynolds. During Week 11 of last year, as he reached the end zone to collect the first of what would be four rushing touchdowns of the afternoon, the senior quarterback cemented his place at the top of an impressive list; that of the players with the most career rushing touchdowns in FBS history.
As exciting as it is to be a part of history, whether you're watching it go down in person or at home in the confines of your own living room, we firmly believe that one should not discuss record-breaking performances without also acknowledging those individuals who came before them. Here's a look at the five college football players with the most rushing touchdowns in FBS history.
4. (tie) Kenneth Dixon, RB, Louisiana Tech
Career Rushing TDs: 72
Prior to being selected by the Baltimore Ravens in the fourth round (No. 134) in the 2016 NFL Draft, running back Kenneth Dixon was showcasing his skills at Louisiana Tech. During his four years — 2012–15 — with the program, Dixon commanded respect as both a runner, amassing 4,483 career yards on the ground, and as a pass-catching back, compiling 969 yards receiving and 15 receiving touchdowns. Of course, Dixon will always be recognized for his ability to rush for touchdowns, finishing with 72 scores in his collegiate career — tied for the fourth-most ever. 
4. (tie) Ricky Williams, RB, Texas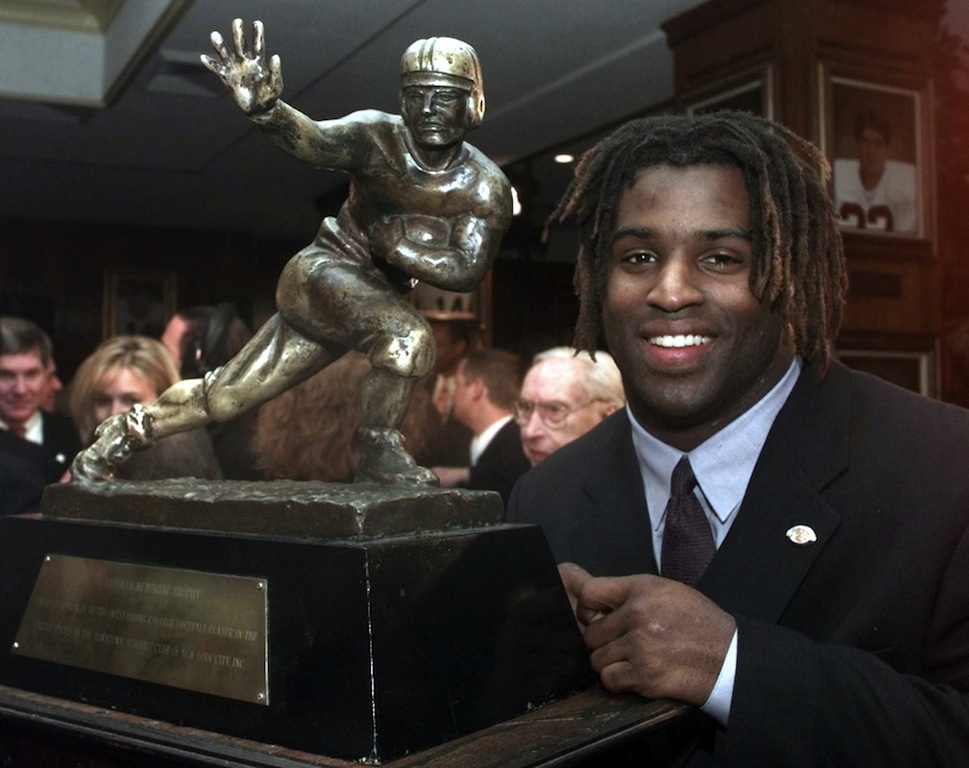 Career Rushing TDs: 72
Before running back Ricky Williams became the focal point of one of the worst trades in NFL history, he was a one-man wrecking crew for the Texas Longhorns. From 1995-98, Williams led the nation in rushing yards, total yards from scrimmage, and rushing touchdowns on two separate occasions, taking home the coveted Heisman Trophy in '98. Of course, since we're examining rushing TDs here, we must acknowledge that Williams' 72 career scores on the ground equates to a tie for the fourth-most in the history of the FBS.
3. Travis Prentice, RB, Miami (OH)
Career Rushing TDs: 73
You may not be familiar with running back Travis Prentice, but we assure you that he was a stud. During his four years (1996-99) at Miami (OH), this RedHawks standout led the MAC in rushing three times and was named the conference's offensive player of the year in '98. On top of that, he currently has the sixth-most career rushing yards (5,596) in FBS history to go along with the third-most rushing touchdowns (73) of all time. Based on this extensive list of accomplishments, we think it's safe to say that Travis Prentice is worth remembering.
2. Montee Ball, RB, Wisconsin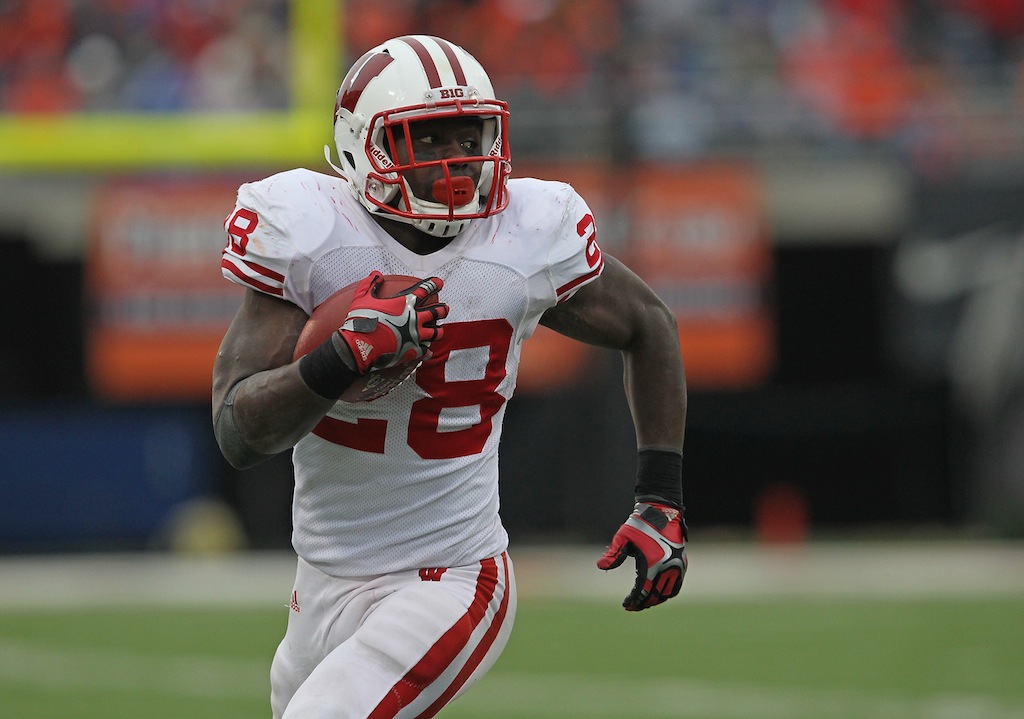 Career Rushing TDs: 77
Montee Ball did not become another Heisman Trophy winner from Wisconsin. Yet, as far as career rushing touchdowns are concerned, he still remains the Badger to beat. While his 77 career touchdowns on the ground aren't the most in FBS history any longer, No. 28 most certainly had a nice run while it lasted.
1. Keenan Reynolds, QB, Navy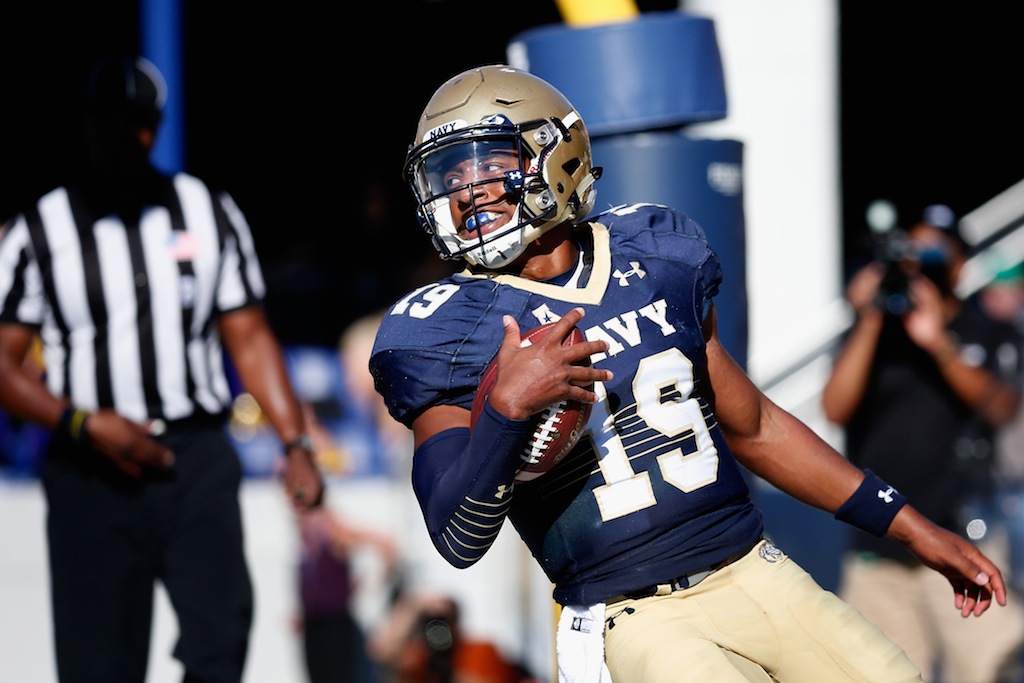 Career Rushing TDs: 88
With his first rushing touchdown of the day during his team's 55-14 thumping of SMU in Week 11 of the 2015 season, Navy quarterback Reynolds scored the 78th rushing touchdown of his career, making him the all-time rushing TD leader in FBS history. By the time the afternoon was over, Reynolds had tacked on three more scores on the ground to increase his career total to 81. When the dust settled on the season, Reynolds would finish with 88 rushing TDs, putting even more space between him and the rest of college football's all-time rushing touchdown leaders.
All statistics are courtesy of SR/College Football and ESPN.go.com.