College Football: The 4 Biggest Surprises From Week 4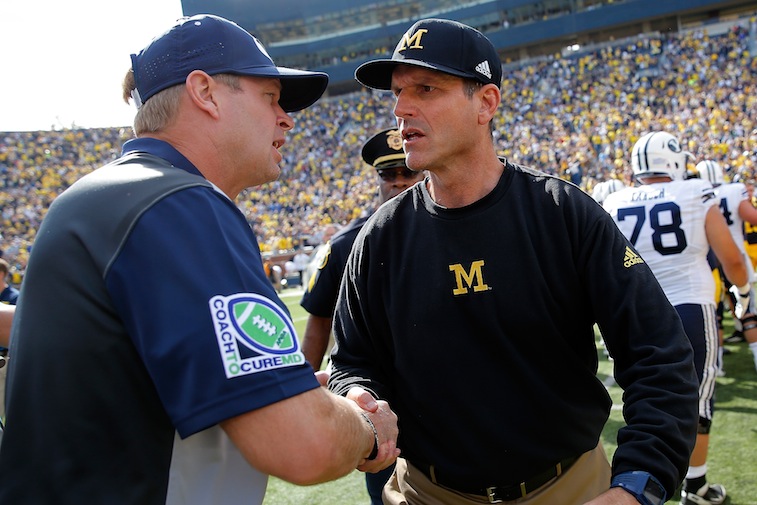 The fun part about college football is that just when you think you've seen it all, teams still have the ability to surprise you. What's even more unbelievable is that even though you know this fact to be true, when it actually happens, you're still caught off guard.
We're not even halfway through this 2015 college football season and already it's shaping up to be one of the more compelling years in recent memory. Not only are the best teams in the land finding themselves challenged on a weekly basis, but new programs are beginning to emerge as serious threats to the crown. College football's perennial powers better watch their backs. This year, it's anyone's ballgame.
While we're sure to see plenty more movement in the weeks ahead, we'd be foolish not to talk about the craziness that came about this past weekend in college football. Therefore, with that in mind, here's a look at the four biggest surprises from week four.
1. The Texas Longhorns are not special (again)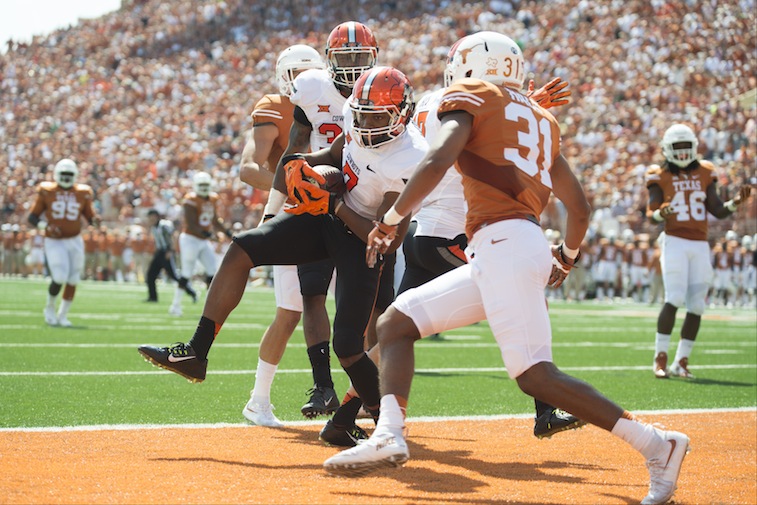 It's not just that the Texas Longhorns are now 1-3 on the year, it's the way in which this team continues to shoot itself in the foot. Thanks to a botched punt with less than a minute to play in the game — the team's second straight week with a late special-teams gaffe — Charlie Strong's boys would fall to the visiting Oklahoma State Cowboys by a score of 30-27.
Said Strong after the game: "Two straight Saturdays you had it right there in your hands and let it slip away."
We have a feeling this latest blunder is not going to go over too well with the wealthy boosters who demand success from this storied program.
2. The Michigan Wolverines are making moves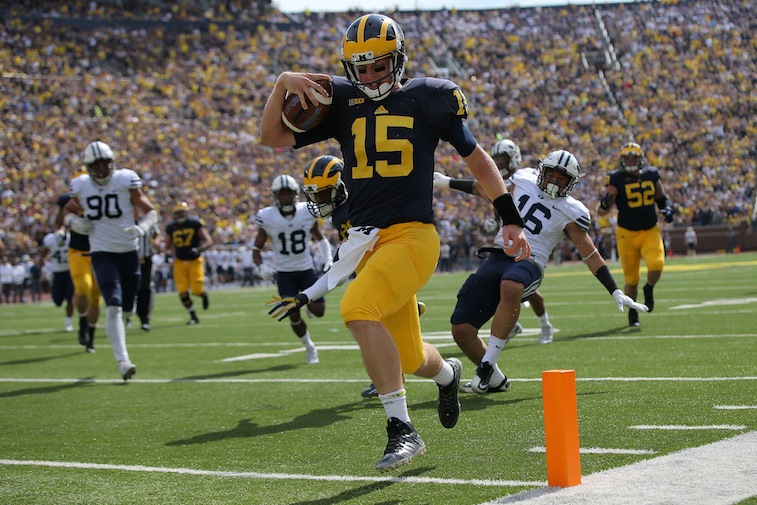 Despite losing his first game as Michigan's head coach, we emphasized that eager fans in Ann Arbor need not worry about the Wolverines under Jim Harbaugh. Hopefully they were paying attention.
With three straight victories, including this past Saturday's 31-0 drubbing over then No. 22 ranked BYU Cougars, the Michigan Wolverines are beginning to look like the team everyone knew they could become. Under Harbaugh's tutelage, this group is playing physical defense and overwhelming the opposition with a forceful running game. For the first time since 2013, Michigan is now ranked inside the AP Top 25. Should the Wolverines stick with this formula, there's no reason to believe they won't soon climb higher than No. 22 in the land.
3. Leonard Fournette makes LSU history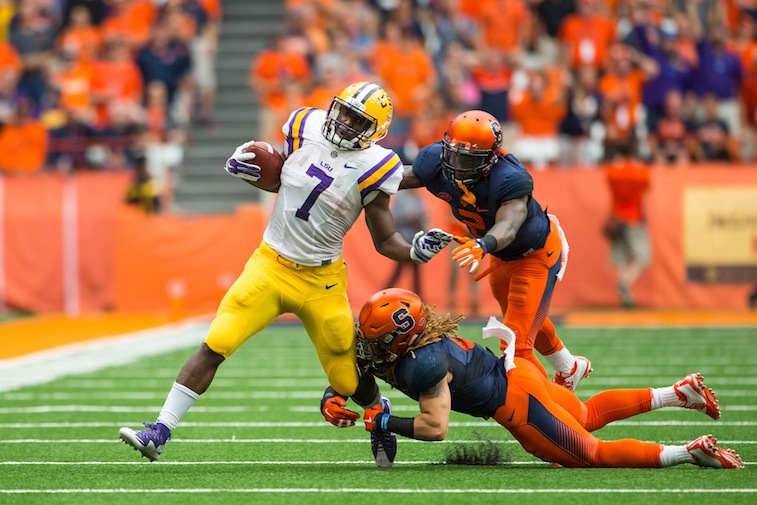 LSU's running back Leonard Fournette has annihilated anyone who's stood in his way and firmly established himself as the 2015 Heisman Trophy favorite. That being said, we're still blown away by what he's done on the field thus far this season. And his showing against Syracuse this past Saturday was no exception.
In the Tigers' 34-24 victory over the Orange, Fournette had 26 carries for 244 rushing yards and two touchdowns. With this performance, LSU's No. 7 became the first player in school history to rush for over 200 yards in consecutive games. Not only are the Tigers looking like a legitimate College Football Playoff contender, but as far as individual accolades are concerned, it doesn't appear that anyone in the country has what it takes to catch LSU's sophomore standout.
4. Utah throttles Oregon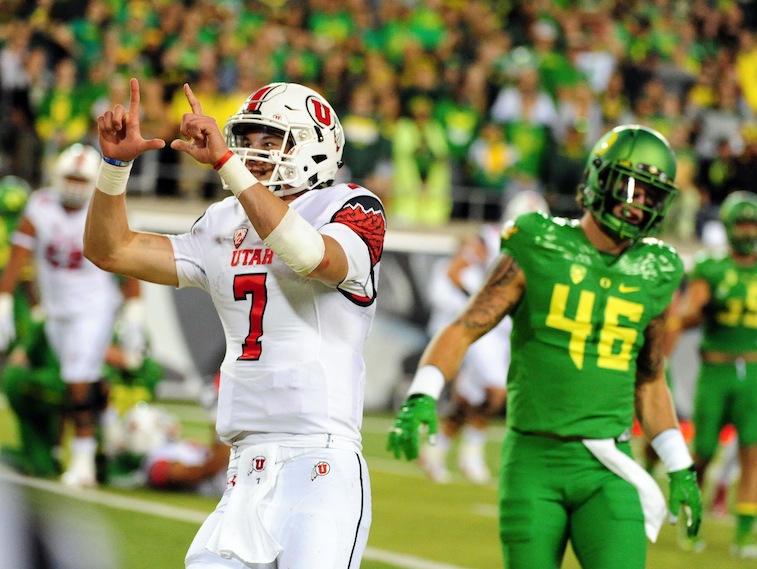 One year removed from the first-ever College Football Playoff National Championship, the Oregon Ducks are struggling to find their identity in the post-Marcus Mariota era. The Utah Utes wasted no time exposing this.
This past Saturday, behind 337 all-purpose yards and five touchdowns from quarterback Travis Wilson, the Utes pummeled the Ducks to the tune of 62-20. With this latest one-sided affair, Utah climbed to No. 10 in the latest AP Poll, while Oregon has fallen out of the top 25 for first time since 2009. Looks like the tables have officially turned in the Pac-12.
All statistics are courtesy of SR/College Football and ESPN.go.com.