College Football: The 5 Biggest Surprises From Week 13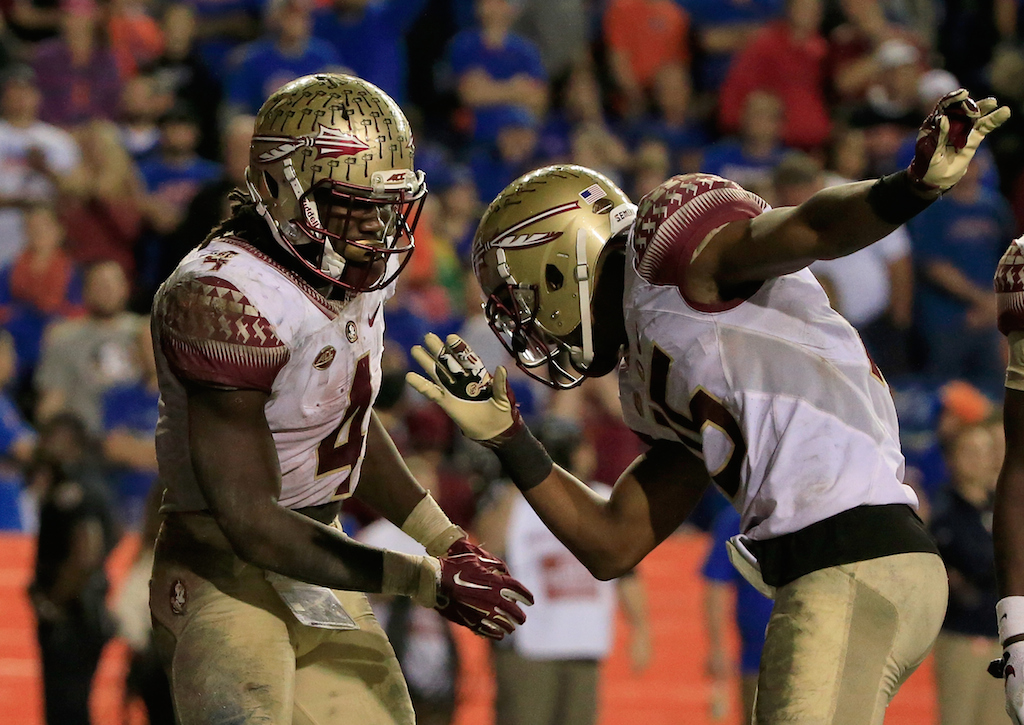 On multiple occasions we convinced ourselves that the theatrics of the 2015 college football season would eventually fizzle. Heading into the final week of this year's regular season, we refused to make that same mistake.
This last week's games were filled with everything we've come to expect from college football this year. We had tight matchups and we had blowouts. We had the long shots pull off stunning upsets and we had many of the country's top teams coming up with decisive victories. But no matter the outcome of contest, no matter how exciting each game turned out to be, we were forced to face an undeniable reality: This would all soon be coming to an end.
Now that the conference championship games are on the horizon, it's only a matter of time before we learn which four teams will earn a spot in this year's College Football Playoff. And while those games are sure to bring their own form of excitement, it's important not to overlook some of those crucial moments that helped get us there — especially the ones we did not see coming.
Therefore, with another week of the 2015 season in the rearview mirror, let's take a look at the five biggest surprises of Week 13 in college football.
1. Trojans top the Bruins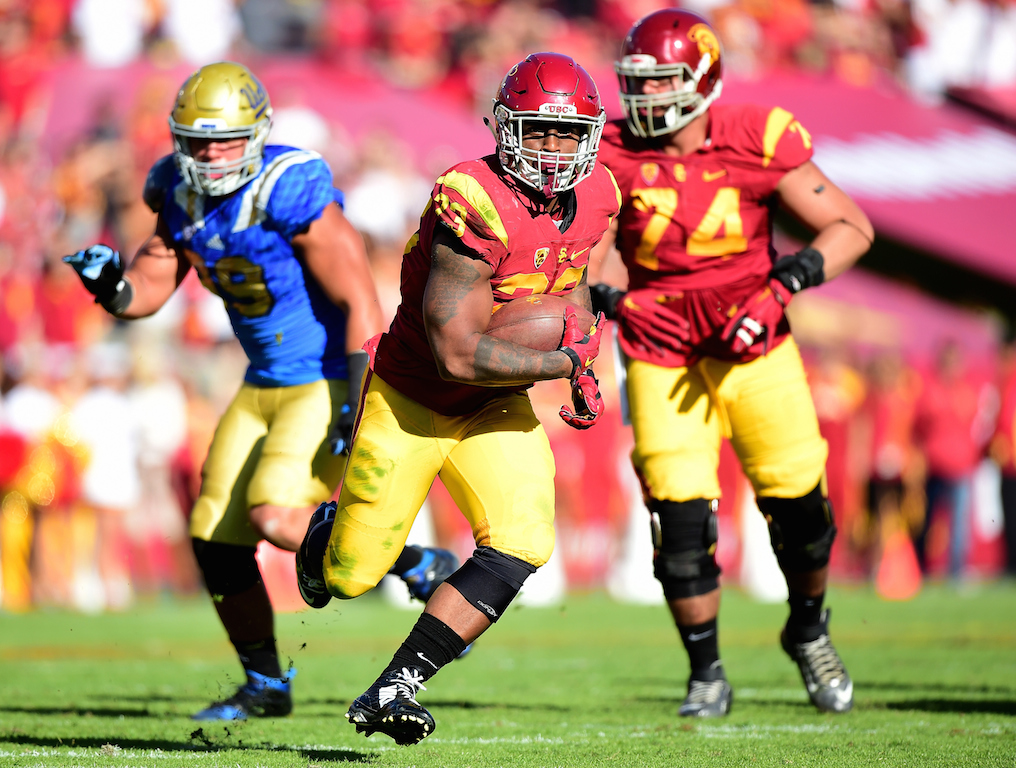 Behind Justin Davis's 130 rushing yards and quarterback Cody Kessler's two touchdown passes — and one rushing score — and 175 yards in the air, the USC Trojans defeated their crosstown rivals by a score of 40-21. With this victory over No. 22 ranked UCLA, not only did the Men of Troy end a three-game losing streak to the Bruins, but they also clinched the Pac-12 South title and earned a spot in the conference championship game against Stanford. Considering how up and down the year has been for USC, we certainly didn't see this coming.
2. Seminoles stick it to the Gators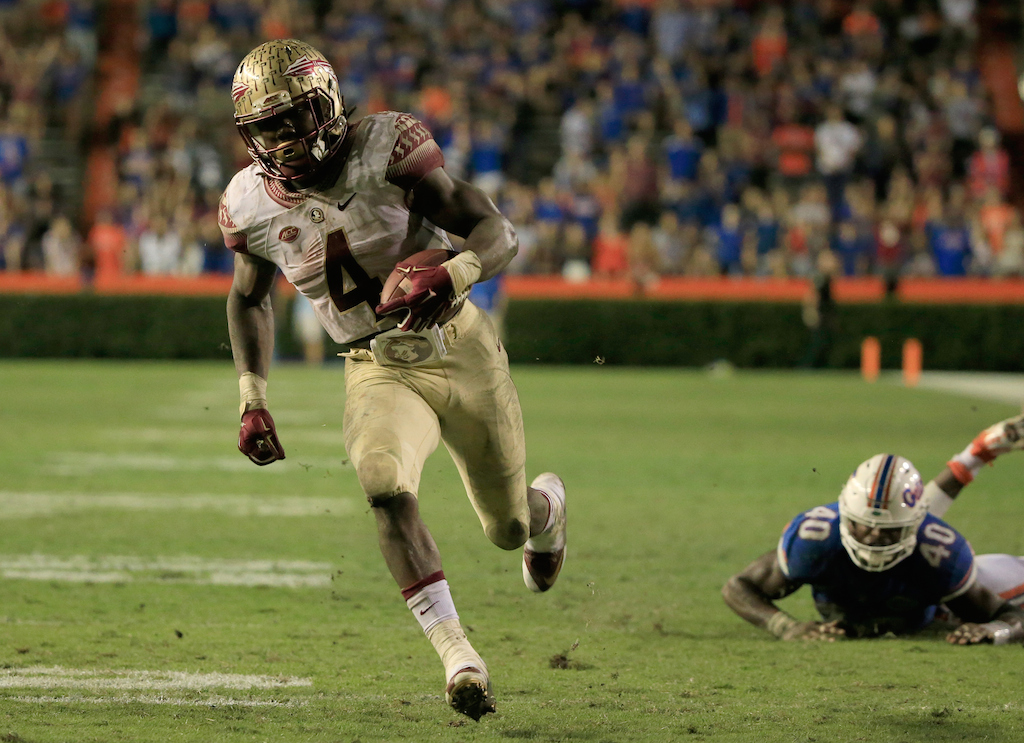 With a 27-2 victory over the Florida Gators, the Florida State Seminoles, for the first time in the history of this heralded rivalry, won their third consecutive game in the Swamp. If we're handing out game balls on the night, we'd be insane not to give it to Florida State's superstar running back Dalvin Cook, who burned the Gators for 183 rushing yards and two scores. While Florida is still set to play in next week's SEC championship game, thanks to this latest defeat, any chance Jim McElwain's club had of sneaking into the College Football Playoff has been officially chopped.
3. Houston has its way with Navy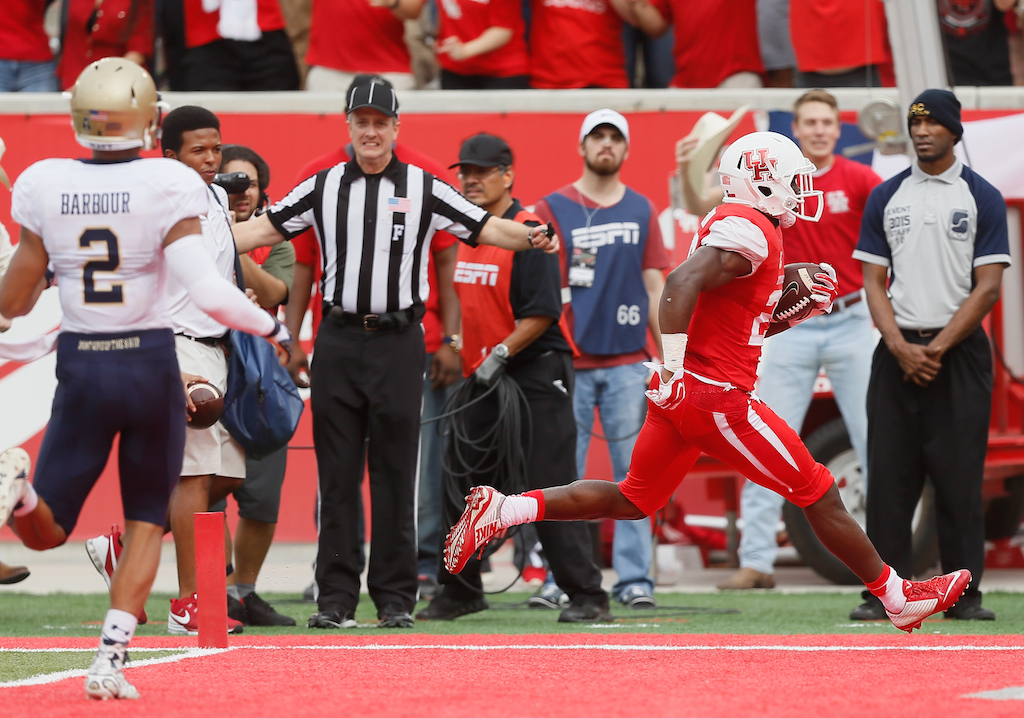 After suffering their first loss of the season, the Houston Cougars came out in Week 13 determined to bounce back. If you ask Navy, they did indeed. Behind Greg Ward Jr.'s 308 passing yards and three touchdowns, the Cougars steamrolled the Midshipman 52-31, on their way to clinching the AAC West Division crown. Up next for Tom Herman and his explosive Houston team — now No. 17 in the AP Top 25 —  is a date with the Temple Owls in the American Athletic Conference title game. With the way both of these teams are playing, this is one matchup you won't want to miss.
4. TCU topples Baylor in double overtime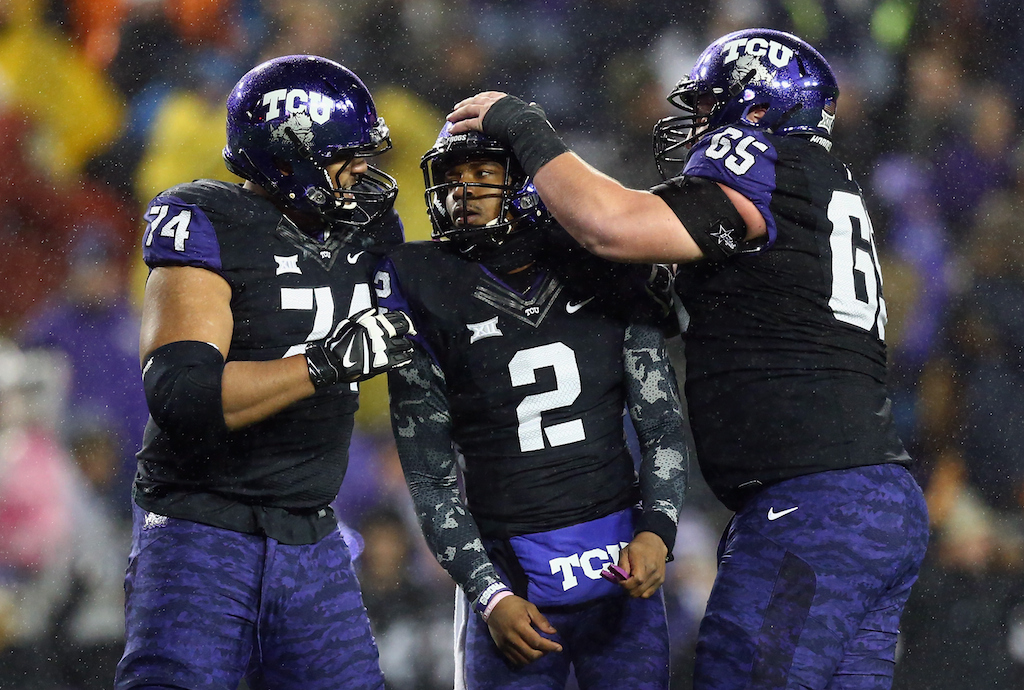 With the Baylor Bears looking for their third consecutive Big 12 crown and a potential spot in the College Football Playoff, it was the TCU Horned Frogs that stepped up to the plate and took advantage of the moment. Thanks to 143 passing yards and three touchdowns (two passing and one rushing) from quarterback Trevone Boykin, the Horned Frogs won this epic battle 28-21 in double overtime. Once again, coach Art Briles and his Baylor squad will come up just short of a chance at college football glory.
5. Stanford stuns Notre Dame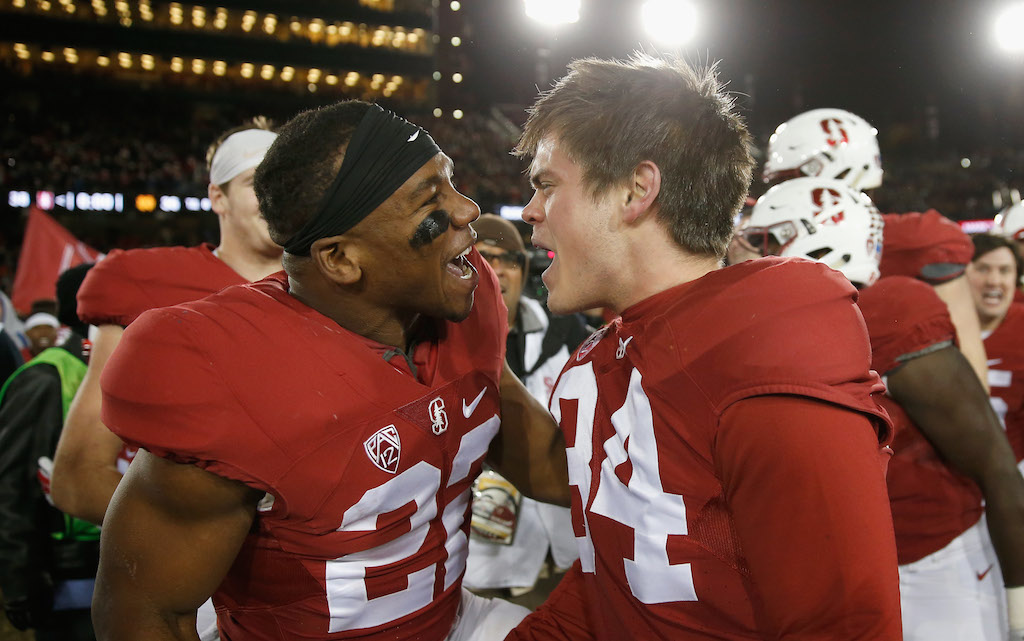 Just when it looked like the Stanford Cardinal were about to suffer a heartbreaking defeat to Notre Dame, losing all hope of earning a spot in the College Football Playoff in the process, quarterback Kevin Hogan put on the cape and turned into the Man of Steel. Aside from throwing for 269 yards and four touchdowns, Hogan's final act of heroics involved leading the Cardinal down the field — with 30 seconds left in the game — and giving Conrad Ukropina the opportunity to nail a game-winning, 45-yard field goal on the last play of the night to stun the Fighting Irish 38-36. As far as Herculean performances go, it doesn't get much better than that.
All statistics are courtesy of SR/College Football and ESPN.go.com.