College Football: The 5 Biggest Surprises From Week 6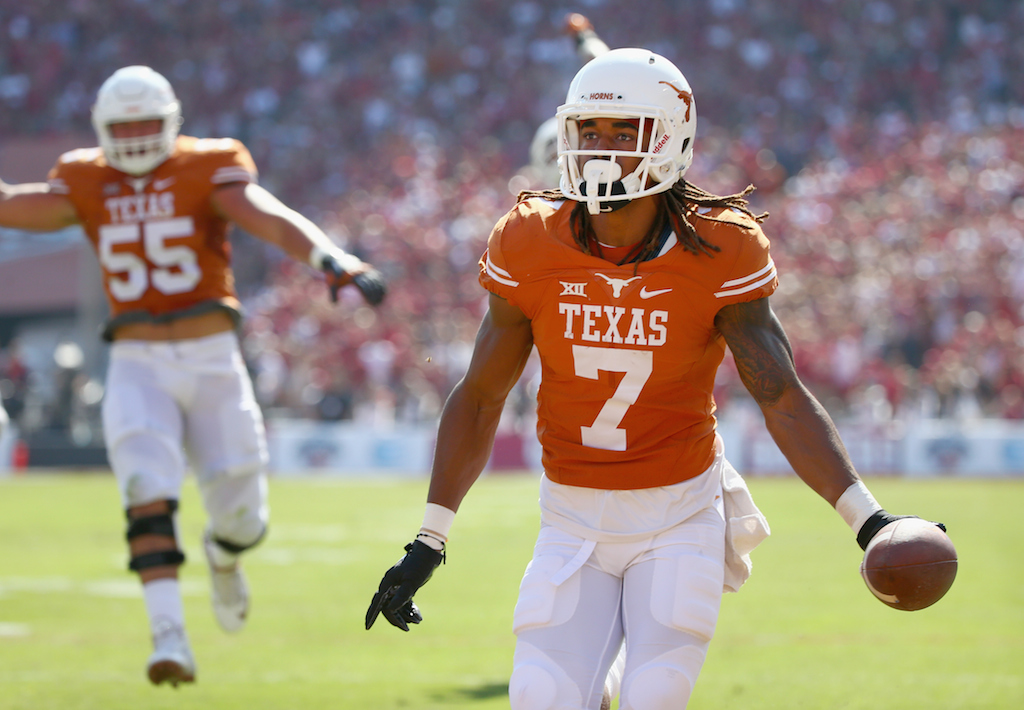 The 2015 college football season has been anything but boring. While many of the top teams in the country have maintained a level of high performance, other programs have come out of nowhere to show the world they belong in the championship conversation. And when you find yourself in the midst of a season like this, just sit back and enjoy it. The drama is far from over.
We'd love to say that we predicted most of the craziness that has taken place this season, but that couldn't be further from the truth. Like the rest of you, we've found ourselves taken a back on more than one occasion. In a year filled with ups and downs, we have a feeling that this trend will continue until the final whistle blows.
In case you weren't fortunate enough to catch this latest week of action, there's no reason to worry. We're here to make sure you remain informed. Therefore, with that in mind, here's a look at the five biggest surprises from Week 6 in college football.
1. The losses pile up for Georgia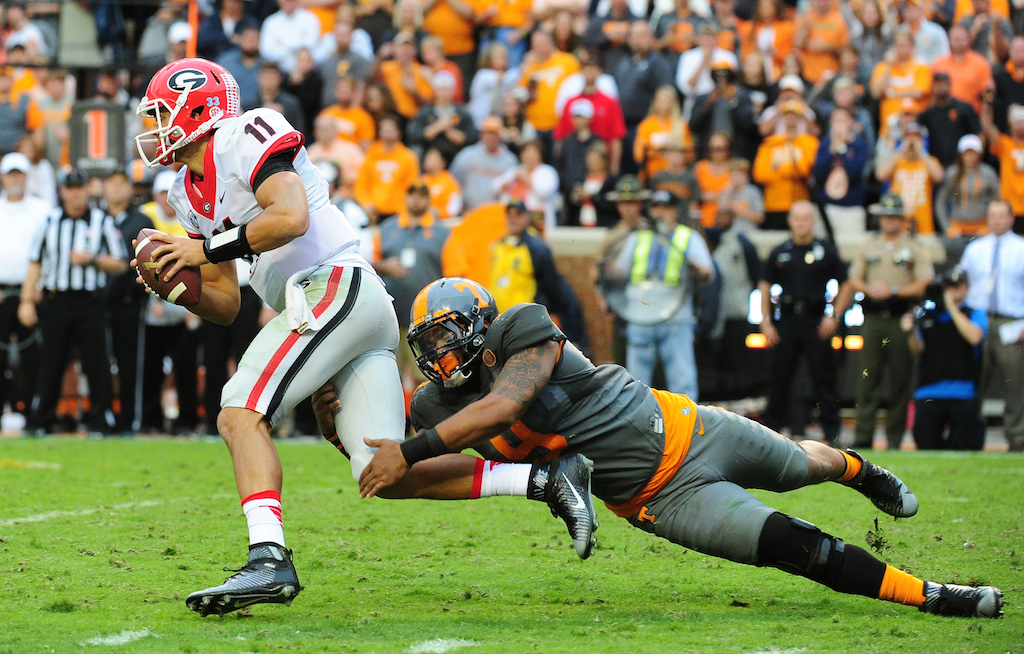 One week after an embarrassing 38-10 defeat at the hand of Alabama, the Georgia Bulldogs went on the road, hoping to get things back on track against the Tennessee Volunteers. Things didn't exactly go as planned. In fact, they went much worse.
Not only did the Bulldogs lose the contest by a score of 38-31, but they also lost running back Nick Chubb in the process. The Heisman hopeful suffered a major injury to his left knee, including damage to multiple ligaments and cartilage, and will require surgery. While the standout sophomore is fortunate that no harm was done to his ACL, it's safe to say that he will miss the rest of the season. This is not only a crushing blow for Georgia, but for the college football community as well.
2. The Ducks still can't fly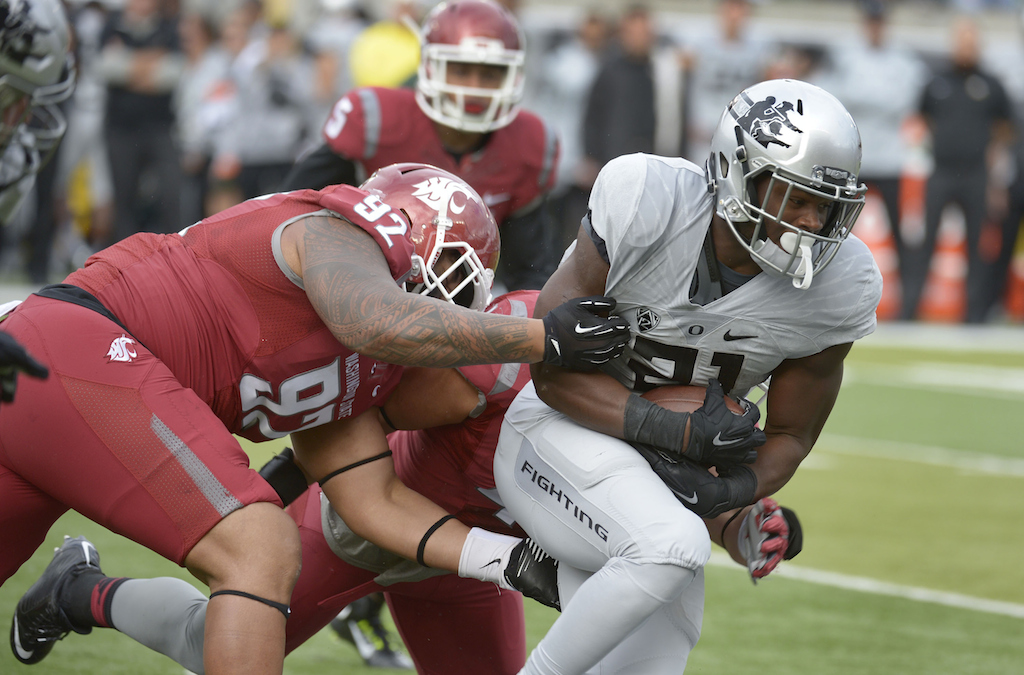 Just a year removed from participating in the inaugural College Football Playoff National Championship game, the Oregon Ducks face a major identity crisis. One that has the potential to keep this program grounded for the foreseeable future.
Following their 45-38 double-overtime loss to the Washington State Cougars in Week 6, Mark Helfrich's bunch have now fallen to 3-3 on the season, including two losses on its home turf in Eugene. We're so used to seeing the Ducks fly past their opponents that we can't remember the last time this Pac-12 power seemed this out of whack. With a chance at a national championship completely off the table, we just hope Oregon can find a way to salvage the rest of its season.
3. Michigan keeps winning big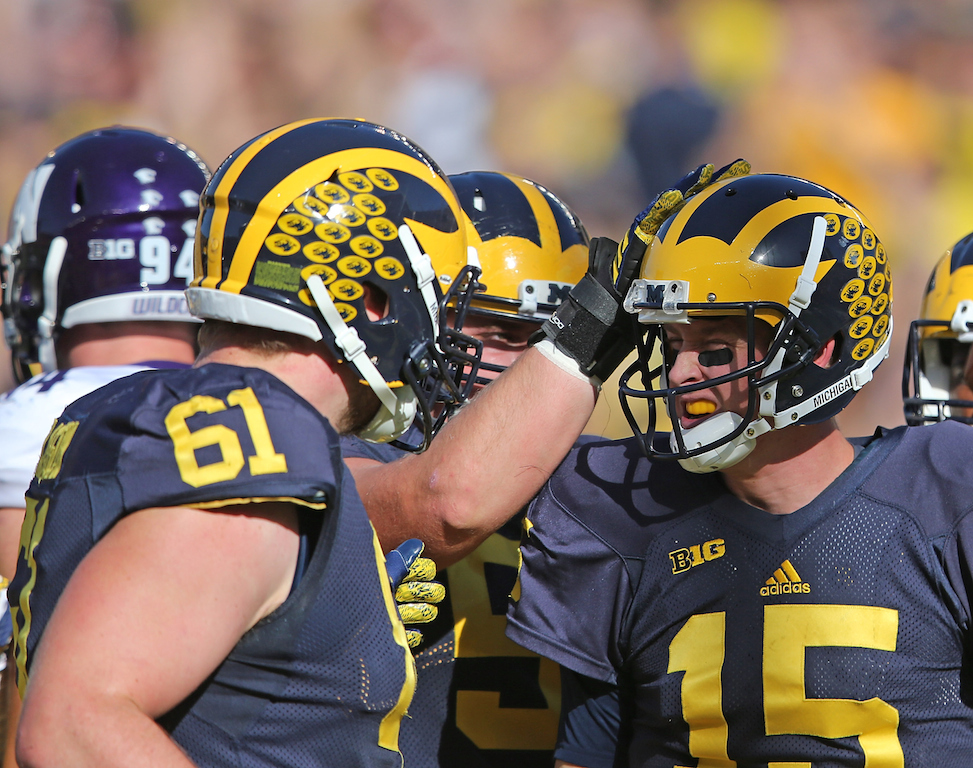 Is there anyone out there still doubting the Michigan Wolverines? If so, it's probably time to swallow your pride and give credit where credit's due. This team is for real.
Following a 38-0 thrashing over the previously undefeated Northwestern Wildcats, the Wolverines have now pitched a shutout in three consecutive games, to improve their record to 5-1 overall. Jim Harbaugh has molded this team in his image — especially on the defensive side of the ball — and it continues to physically overwhelm its opponents. If Michigan can maintain its current form, an 11-1 finish is certainly not out of the realm of possibility.
4. Major trouble in Troy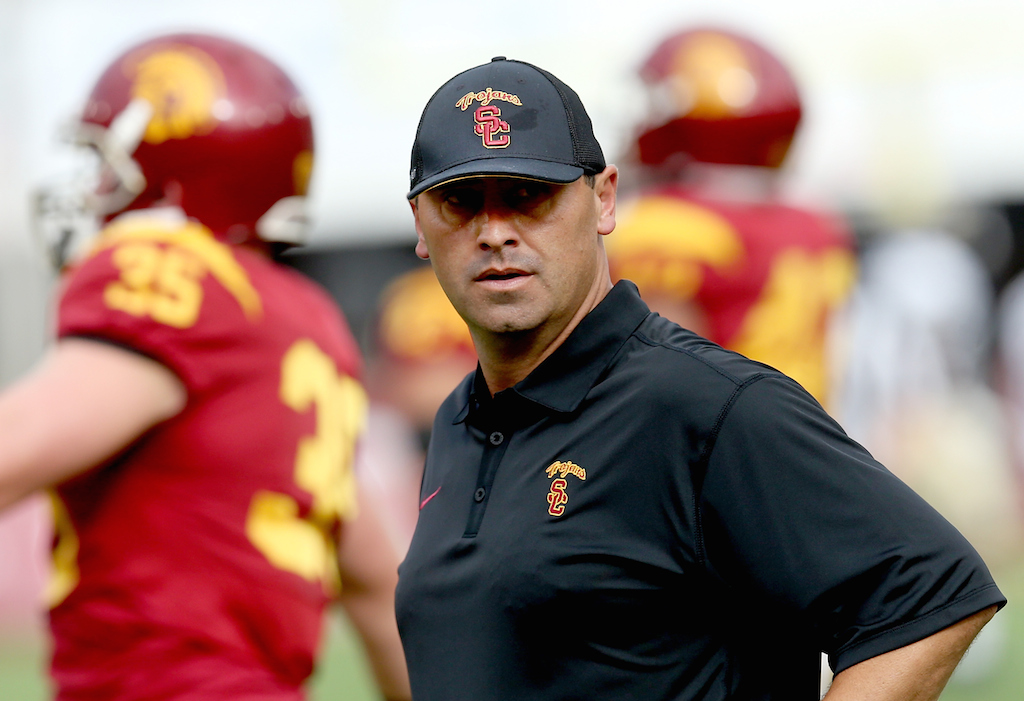 At this point, USC's 17-12 loss to the University of Washington Huskies this past Thursday is the least of the program's worries. The trouble in Troy extends well beyond the team's lackluster play on the gridiron.
For USC head coach Steve Sarkisian this has already been a trying time. However, after sources say he showed up intoxicated to the team's facilities on Sunday, it became clear to all that he was in desperate need of some serious help. Speaking with the media, USC athletic director Pat Haden announced that he asked the coach to take an indefinite leave of absence in order to deal with his health.
Until further notice, offensive coordinator Clay Helton will take over the team on an interim basis. Of course, when something like this happens, we can't help but be reminded that football is nothing more than a game.
5. The Texas Longhorns regain their strength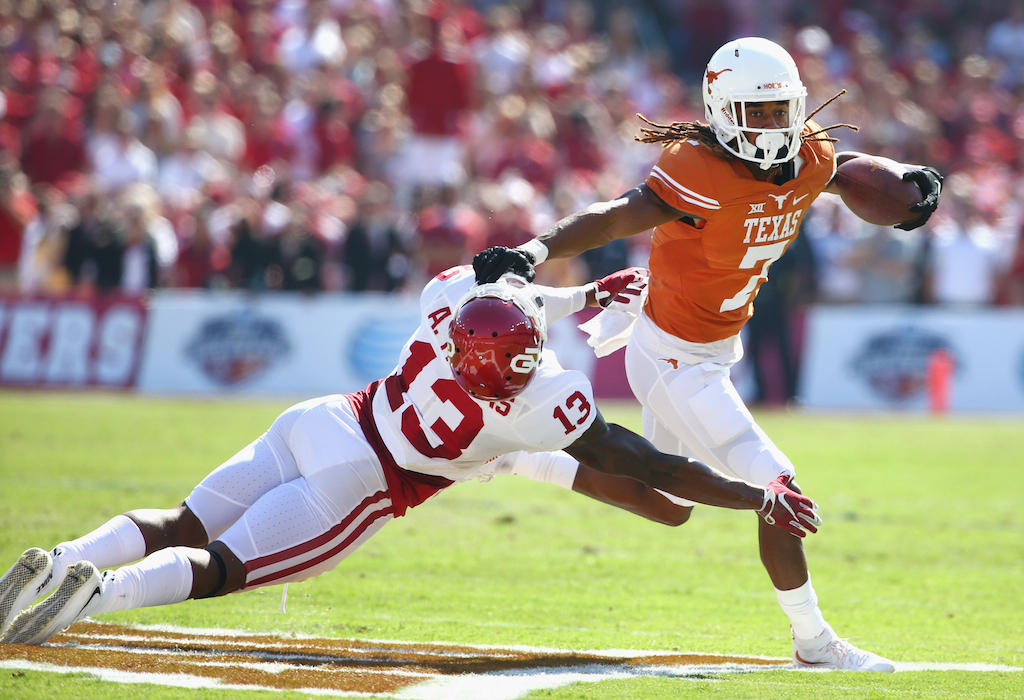 The 2015 season has not been kind to the Texas Longhorns. Yet, even in the face of immense adversity, this team refuses to quit. That fight was on full display this past Saturday.
Facing rival Oklahoma — the No. 10 ranked team in the land — the Longhorns showed incredible toughness and refused to be overmatched. They rushed for 313 yards on the ground and toppled the Sooners by a score of 24-17. For the struggling program, this was an unbelievable win. For head coach Charlie Strong, who's come under fire as of late, this victory may have very well saved his job.
All statistics are courtesy of SR/College Football and ESPN.go.com.