College Football: The 5 Biggest Surprises From Week 7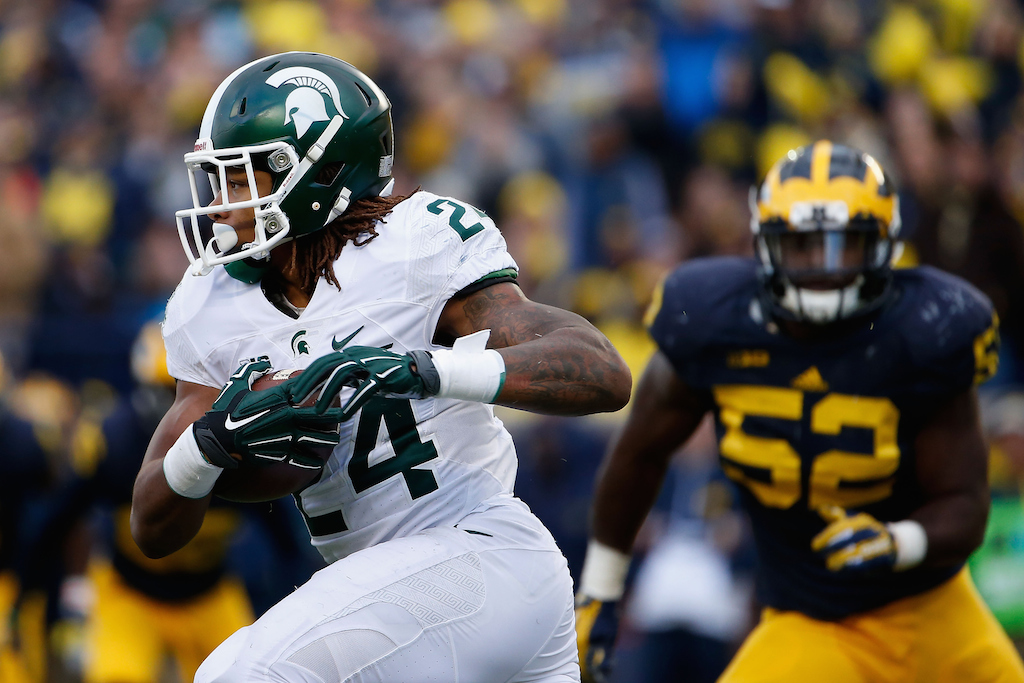 The 2015 college football season has been anything but predictable. With many of the favorites continuing to maintain their strangleholds on the rest of the country, other lesser-known programs have decided they want a piece of the action. No longer does being part of a major conference mean you're invincible. It just means that the Davids of the world are coming for you. And they mean business.
The past week in college football has been filled with everything that makes this sport so enticing. There have been blowouts and close calls. There have been upsets and last second miracles. And we have loved every second of it. Here's a look at the five biggest surprises from Week 7 in college football.
1. Stanford's spectacular catch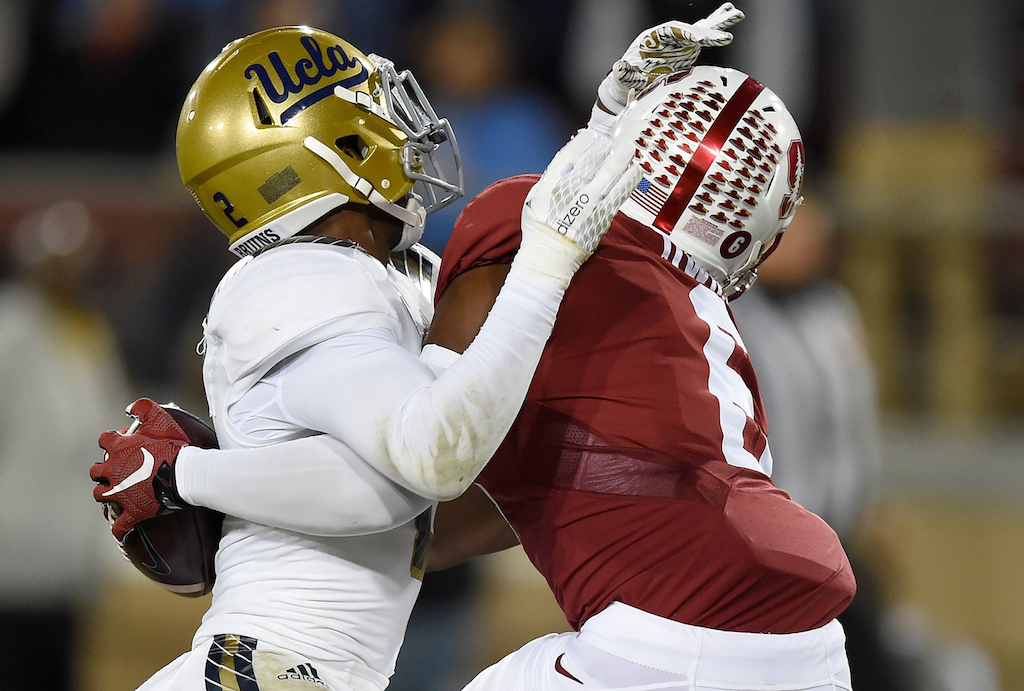 The Stanford Cardinal's 56-35 thumping of the UCLA Bruins not only put David Shaw's club in the driver's seat of the Pac-12 North, but it also showcased the ridiculous talent of running back Christian McCaffrey, making him a player worth watching. For fans of the college game, none of these things should be that surprising. However, as far as shocking moments are concerned, Stanford receiver Francis Owusu's ability to catch a touchdown by pinning it against a defender's back takes the cake. This play gets better and better each time we watch it. Seriously, how did he do that?
2. Boise State's bubble officially bursts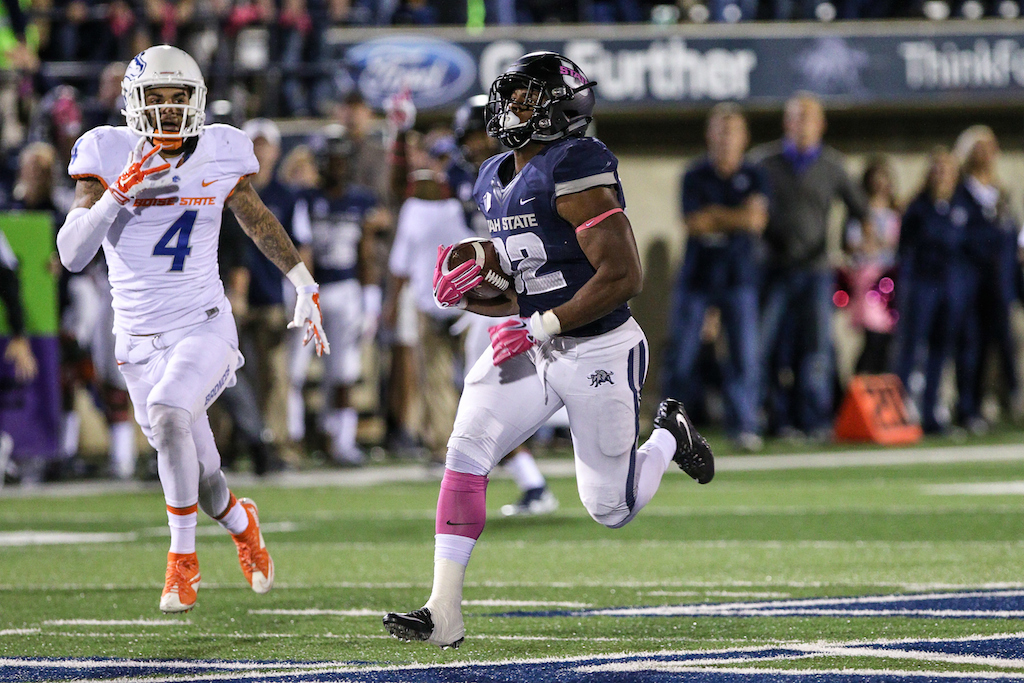 We've always thought of Boise State as the Cinderella program that's always on the precipice of crashing the party. Yet, after the team's Week 7 meltdown against Utah State, we may never be able to look at this team the same again. The Broncos didn't just lose 52-26 to their Mountain West foe, they also had an inexcusable eight turnovers on the night, including seven in the first half alone. The rest of the year may well play out in Boise State's favor, however, if you ask us, the clock has officially struck midnight on this former darling.
3. Iowa Hawkeyes come up big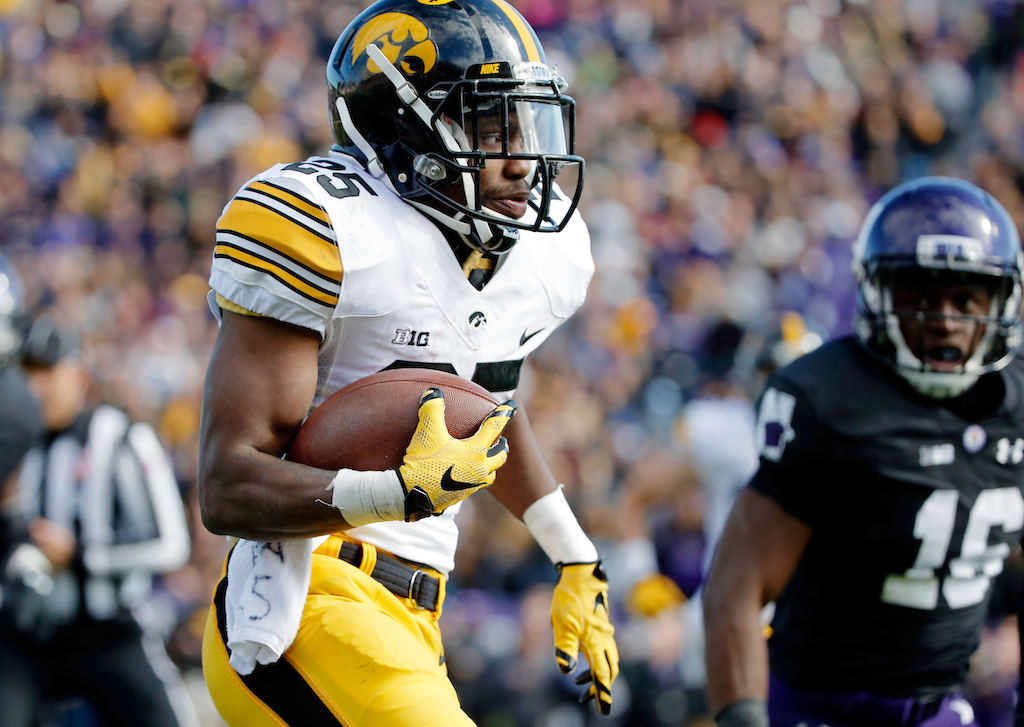 In a Big Ten Conference filled with plenty of powerhouse programs, the Iowa Hawkeyes have been fairly overlooked this 2015 season. It's time for that to stop. Thanks to 204 yards on the ground by sophomore running back Akrum Wadley, the Hawkeyes destroyed the Northwestern Wildcats by a score of 40-10. Iowa is now 7-0 this year, undefeated in conference play, ranked No. 12 in the AP poll, and sitting pretty at the top of the Big Ten West standings. Does this squad have your attention now?
4. Memphis Tigers make a statement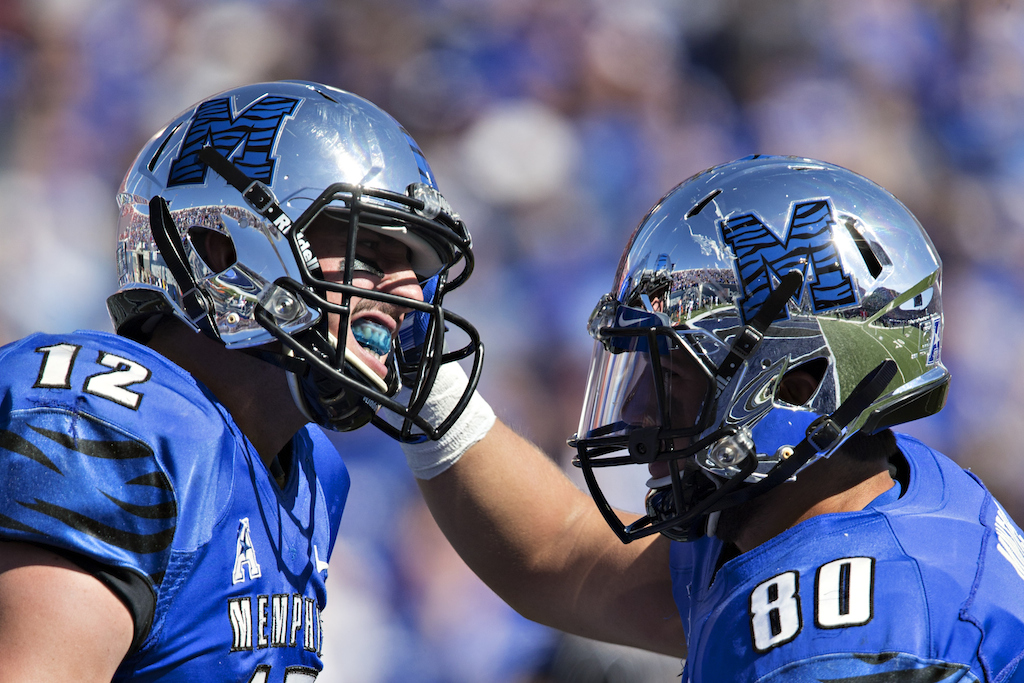 The Memphis Tigers are legit. Just ask the Ole Miss Rebels. Behind 384 passing yards and three touchdowns from quarterback Paxton Lynch, the Tigers toppled the former No. 13 team 37-24. Memphis is now 6-0 this year, winners of 13 straight games dating back to last season, and firmly entrenched in the AP Top 25. After building this program and turning it into a household name, it's no wonder Tigers head coach, Justin Fuente, is considered a rising star in the college ranks. If this continues, he may find himself as the frontrunner to replace Steve Spurrier at South Carolina.
5. Michigan State wins on a muffed punt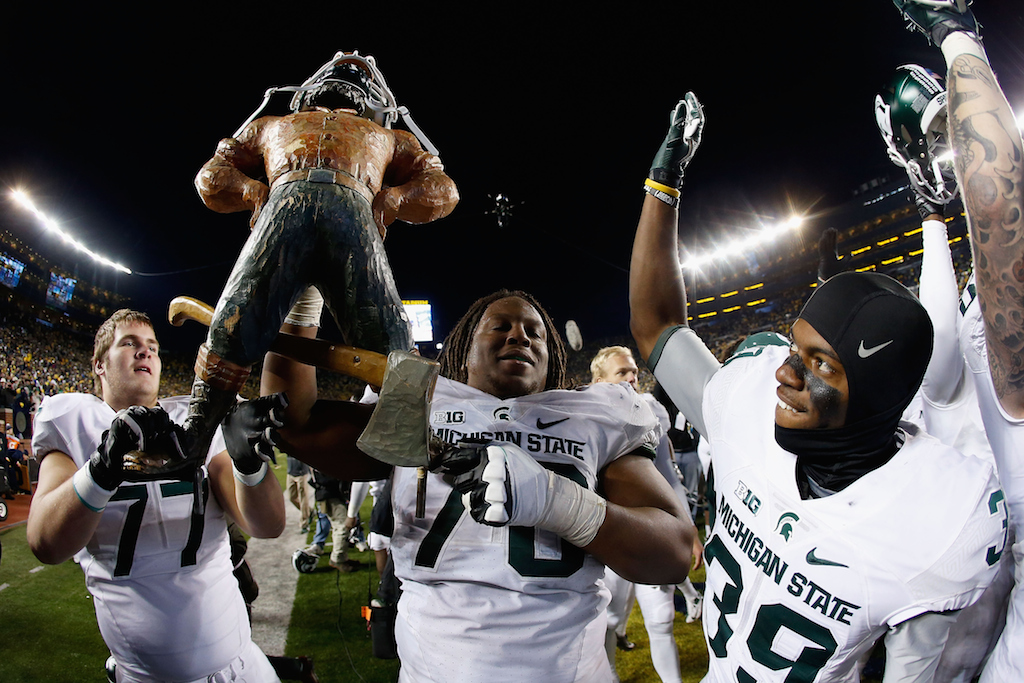 The Michigan Wolverines were essentially one punt away from taking the Paul Bunyan Trophy back from the Michigan State Spartans. However, thanks to a botched snap and final-play fumble return for a touchdown by State's Jalen Watts-Jackson, the Spartans defeated their in-state rival 27-23. While Jim Harbaugh may have already done the impossible by turning around Ann Arbor's floundering program, on this particular Saturday, the ball just did not bounce his way. Talk about a tough break.
All statistics are courtesy of SR/College Football and ESPN.go.com.