College Football: The 5 Biggest Surprises From Week 9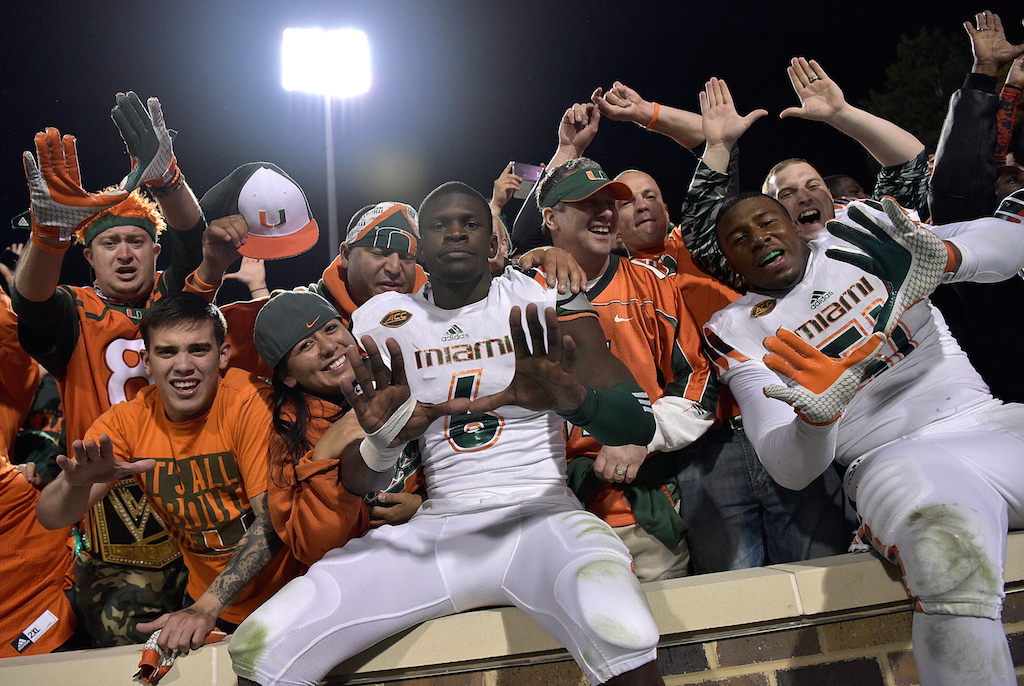 Compared to some of the wilder weeks during this 2015 college football season, Week 9 was generally pretty tame. However, we'd be remiss to say it wasn't filled with plenty of noteworthy moments. After all, this is college football we're talking about.
This particular week had some eye-popping individual performances, some epic overtime thrillers, and a final play that will be talked about, dissected, and criticized for years to come. Considering how much craziness this year has already provided, perhaps it takes a bit more to completely "wow" us. Still, that didn't stop us from loving every second of this past week in college football. Once a fan, always a fan.
Therefore, with that in mind, here's a look at the five biggest surprises from Week 9 in college football.
1. Trevone Boykin gets crazy love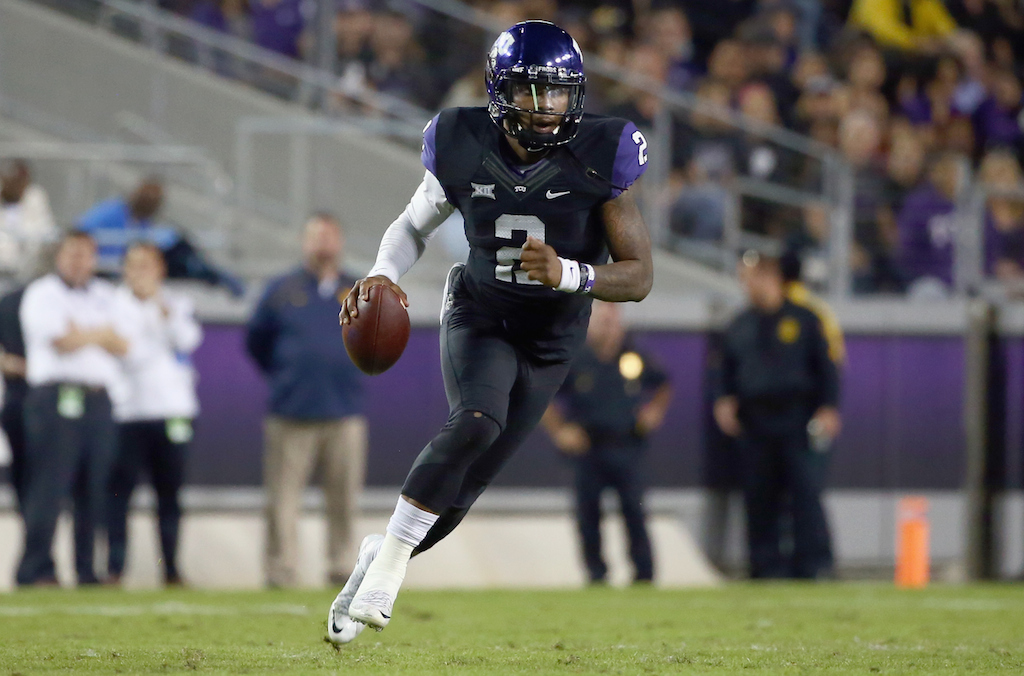 Anyone who watches college football already knows how good TCU quarterback Trevone Boykin is. However, after helping the Horned Frogs dominate the West Virginia Mountaineers in Week 9, the senior standout may actually be better than folks give him credit for. In TCU's decisive 40-10 victory, Boykin threw for 388 yards and three touchdowns, while also putting up 84 yards on the ground and adding another score with his feet. He was so dominant that even West Virginia coach Dana Holgorsen gave him a high five after he destroyed the Mountaineers defense during an impressive third-quarter scramble. That's a lot of love right there.
2. Oregon wins triple-overtime thriller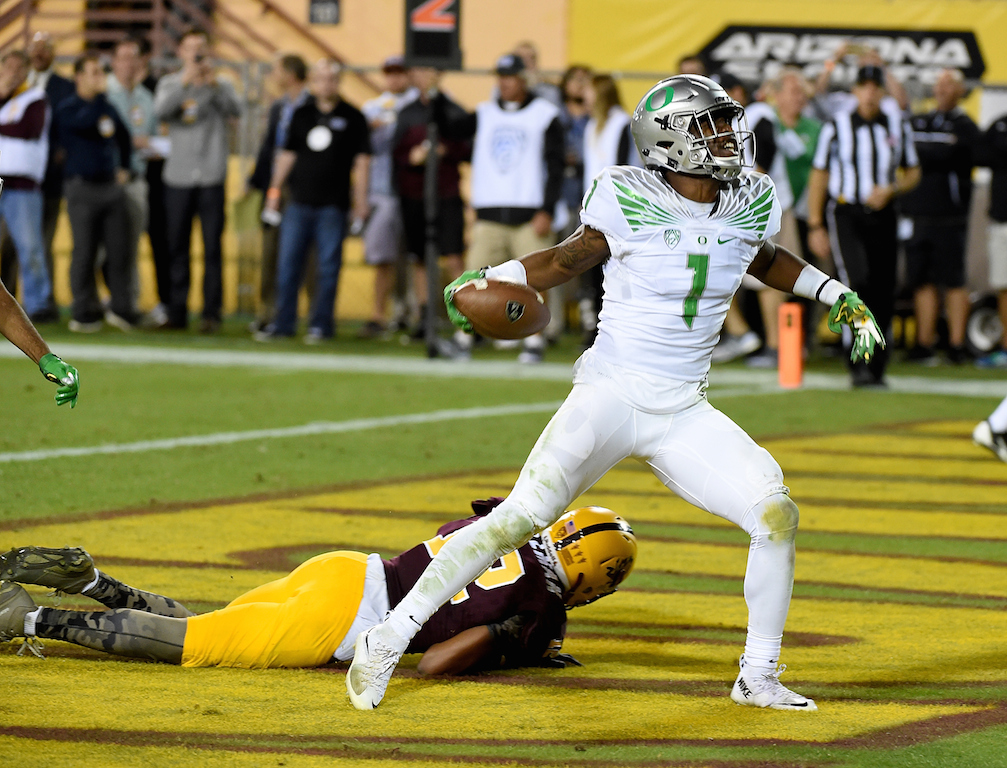 This year's Oregon team is not as good without Marcus Mariota running the show, but they still have plenty of fight left in them. Just ask the Arizona State Sun Devils, who didn't have enough firepower to topple the Ducks during their Week 9 clash. It may have taken three overtimes to crown a winner, but in the end, it was Oregon QB Vernon Adams Jr. who made the plays when he had to, leading the Ducks to a thrilling 61-55 victory on the road. Clearly you can never count out this squad.
3. Two in a row for the Trojans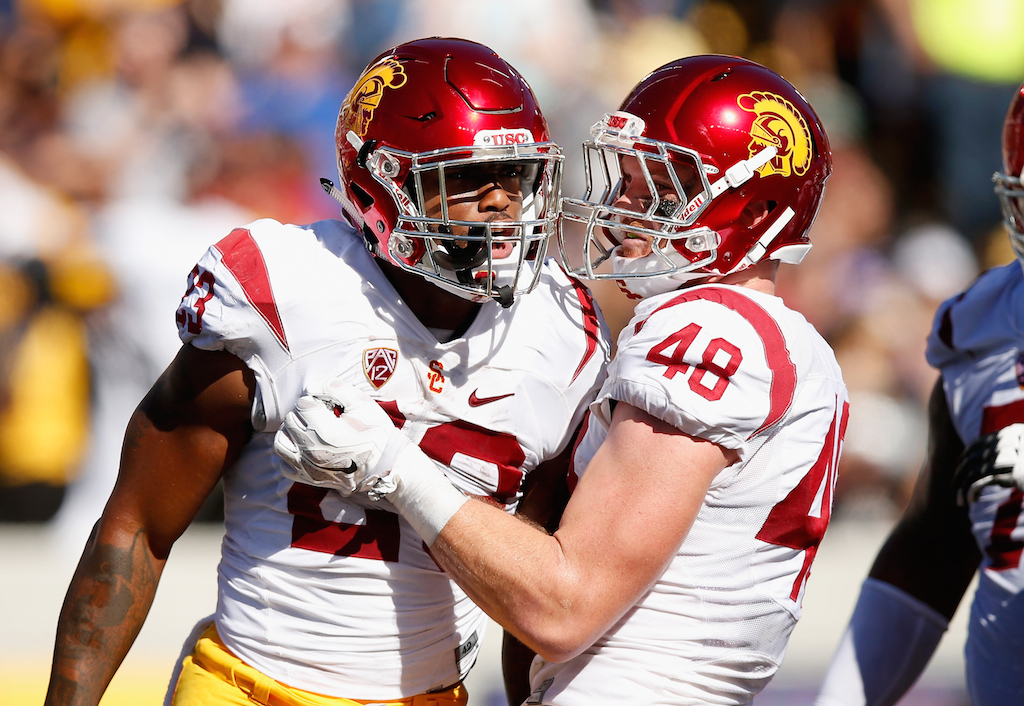 Despite all the turmoil surrounding the program in 2015, the USC Trojans continue to play like a group with purpose. It wasn't enough for this team to defeat the previously unbeaten Utah Utes in Week 8, it had to come out and deliver the goods once again in Week 9. Behind 405 yards of total offense, two interceptions by a stingy defense, and a well-balanced rushing attack, the Trojans knocked off the Cal Bears 27-21. Don't look now, but the Men of Troy have won two games in a row. Color us impressed.
4. The Tar Heels are trending up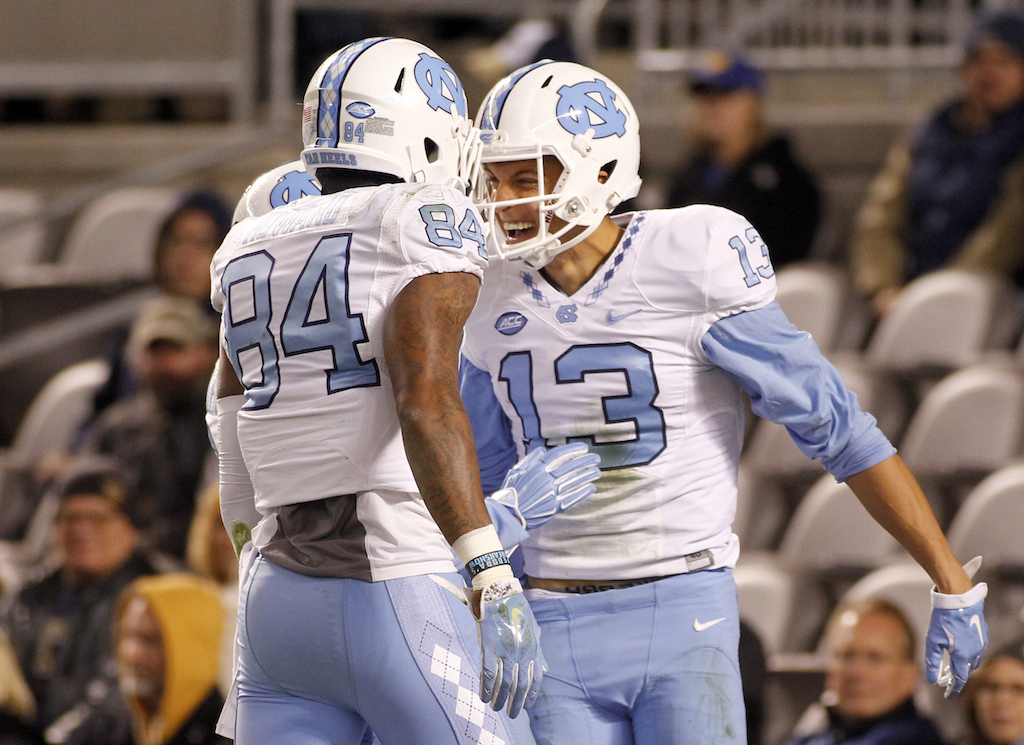 When the topic of college football arises, we don't usually find ourselves talking about the North Carolina Tar Heels. However, with the way this year's team has been playing, that's no longer the case. After losing its first game of the season, the Heels have since run off seven consecutive victories — including a 26-19 win over the No. 23 ranked Pittsburgh Panthers in Week 9 — and now find themselves ranked No. 21 in the country. Sorry men's basketball, this football team deserves a bit of the spotlight.
5. Miracle for Miami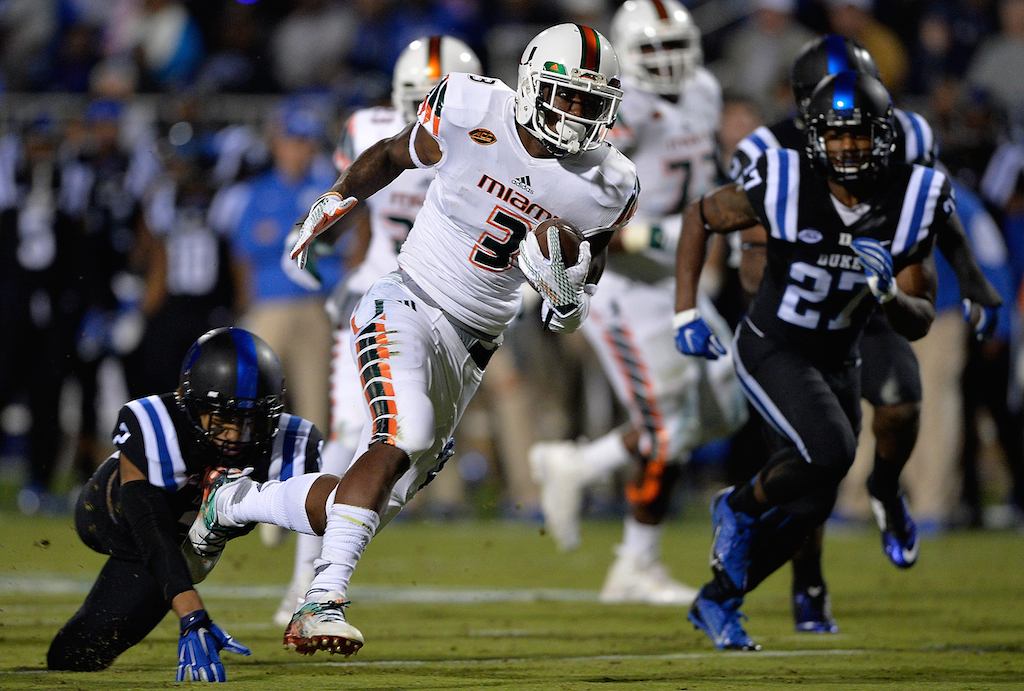 All controversy aside, this past week in college football was all about the Miami Hurricanes' improbable victory over the No. 22 ranked Duke Blue Devils. After all, how often do you see an eight-lateral kickoff return for a touchdown with no time left on the clock? The answer: not often enough.
All statistics are courtesy of SR/College Football and ESPN.go.com.