College Football: The 6 Biggest Games in Week 12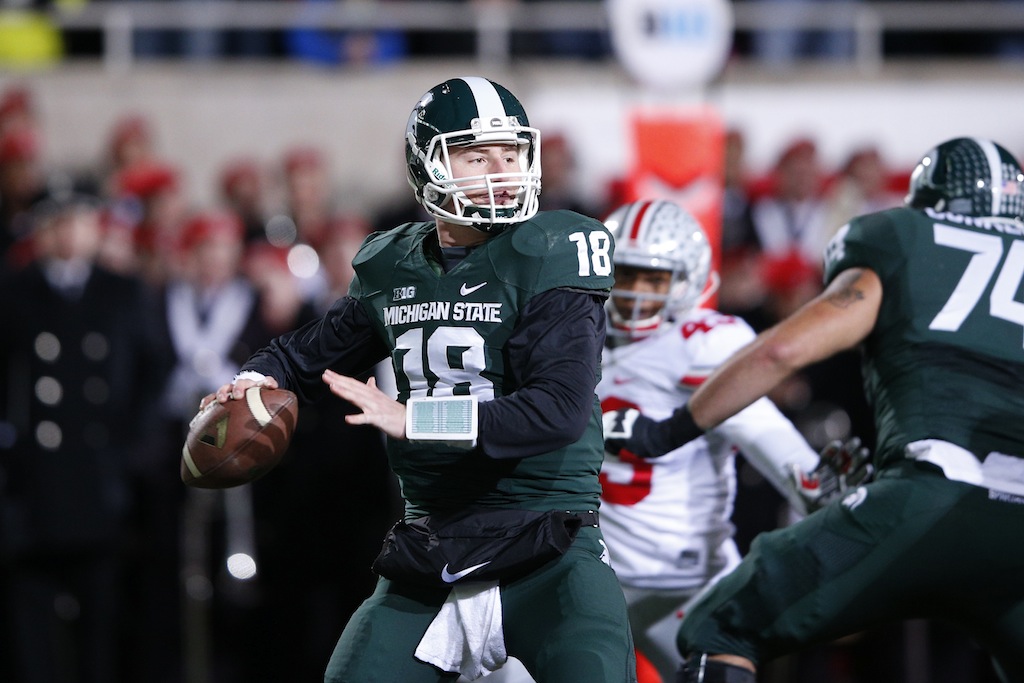 As we've seen in recent weeks, the selection committee is not afraid to get creative with the College Football Playoff rankings. Winning doesn't necessarily mean that a team will move up in the standings. On the flip side, we all know what happens to a team after it suffers a defeat. And at this point in the year, teams can ill afford to be on the losing end — not if they hope to win a national championship.
Thanks to the undeniable parity we've seen throughout the entire 2015 college football season, after 11 full weeks of play, plenty of teams remain in the hunt for a spot in the College Football Playoff. As a result, each game left in the schedule becomes that much more important. And make no mistake about it, this upcoming week of games holds major implications for some of the country's best teams. Therefore, here's a look at the six biggest games in Week 12.
1. (20) Northwestern at (25) Wisconsin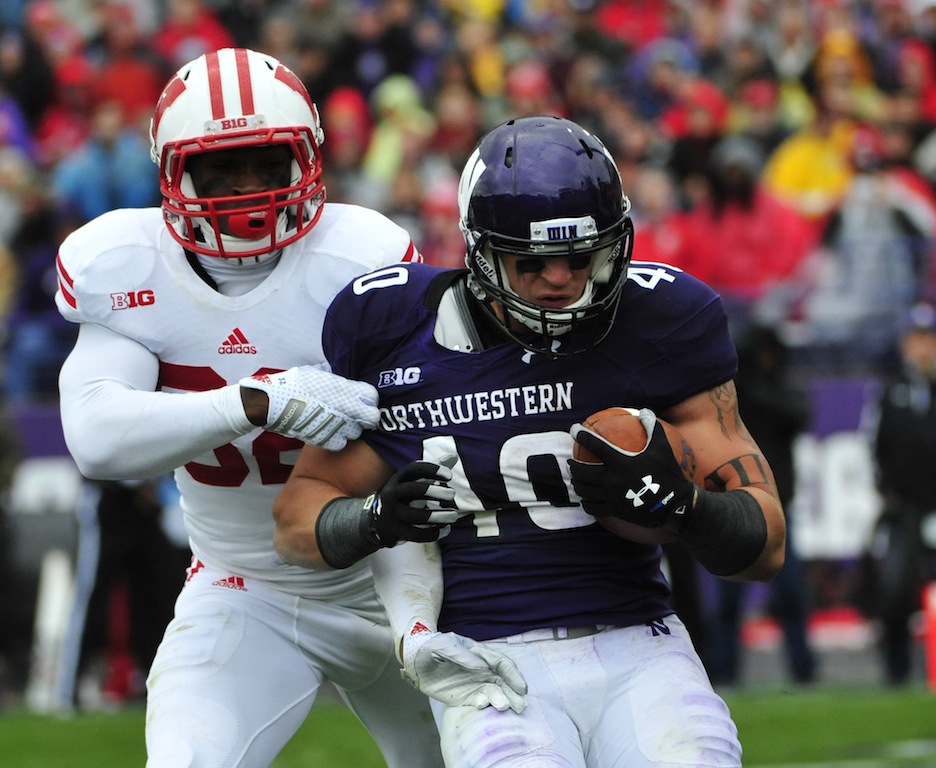 The Week 12 matchup between the Northwestern Wildcats (No. 20 CFP, No. 20 AP) and the Wisconsin Badgers (No. 25 CFP, No. 21 AP) won't really affect the College Football Playoff. However, with both of these clubs sporting an 8-2 overall record and sitting near the top of the Big Ten West, the winner of this contest will likely find itself playing in a better bowl game. Plus, who doesn't want to topple a division foe?
2. (15) LSU at (22) Ole Miss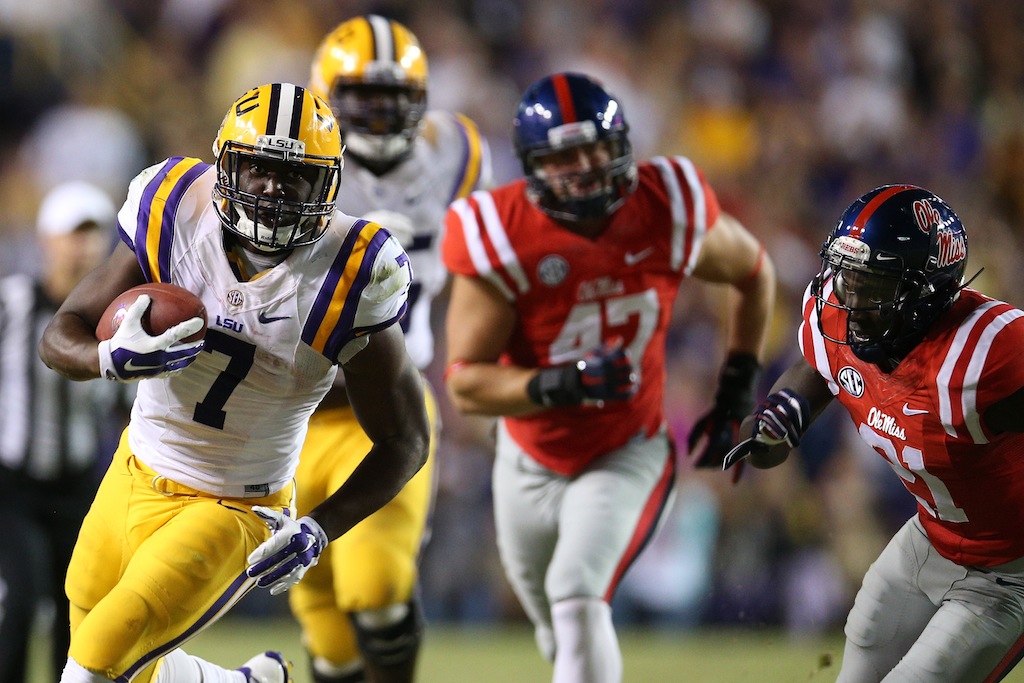 This is a massive game for the LSU Tigers. Not only is the No. 15 team in the CFP rankings coming off of back-to-back losses, but if The Advocate's Scott Rabalais is correct, Les Miles is essentially coaching for his job. Good thing the Ole Miss Rebels won't pose much of a threat — said no one ever. Hugh Freeze's crew is 7-3 on the year, holds the No. 22 spot in the latest CFP rankings, and has the benefit of hosting this big-time SEC showdown. If we were in Miles' position, we know the game plan we'd employ: Give the ball to Leonard Fournette. Often.
3. (24) USC at (23) Oregon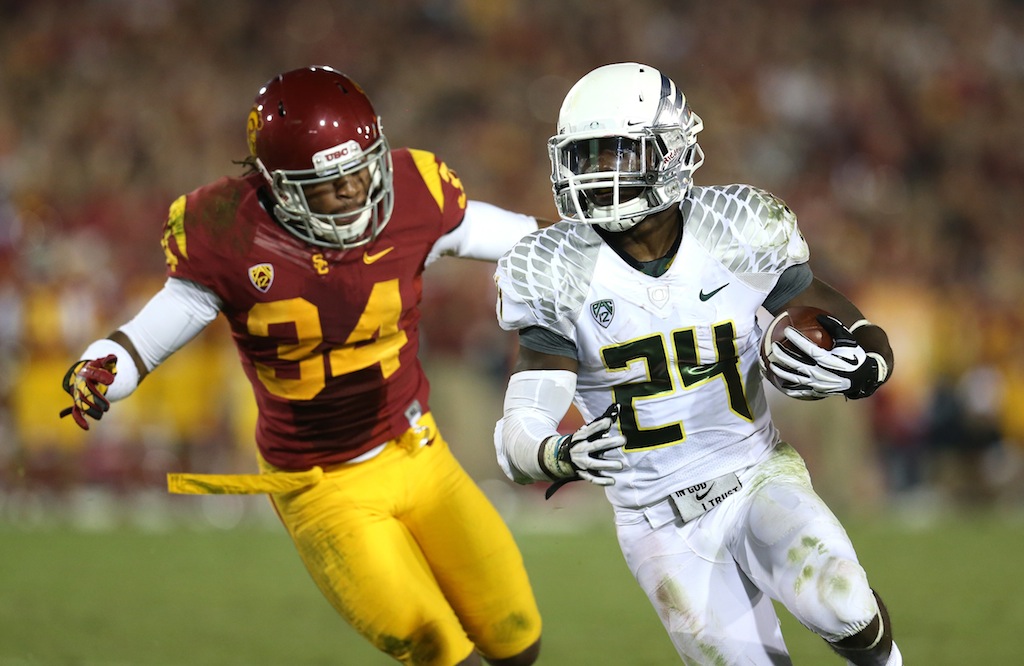 It's always exciting when the USC Trojans and Oregon Ducks face each other. Unfortunately, unlike years past, the outcome of this game won't have national championship implications. Still, if either of these teams wish to remain in the hunt for a Pac-12 crown, then they better come away from this matchup with a victory. We expect Autzen Stadium to be bumping on Saturday.
4. (18) TCU at (7) Oklahoma
The Oklahoma Sooners came on strong in recent weeks and now hold the No. 7 position in the CFP rankings. If Bob Stoops and company hope to stand any chance of breaking into the top four and earning a right to compete in the playoff, then they must win their remaining games. As No. 18 in the CFP rankings, the TCU Horned Frogs, led by sensational quarterback Trevone Boykin, should prove to be a worthy adversary. With both of these clubs in the top five in points per game — Oklahoma at 46.1 points per game (3rd of 128); TCU at 44.3 point per game (4th of 128) — you can expect a lot of scoring. We can't wait.
5. (9) Michigan State at (3) Ohio State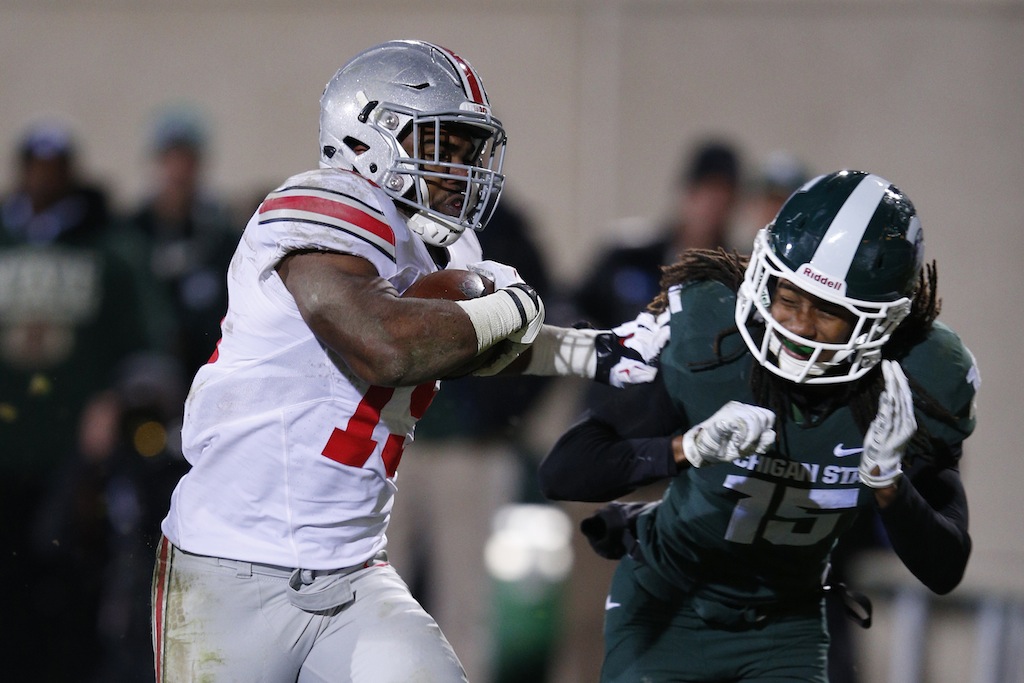 There is no love lost between the Ohio State Buckeyes (No. 3 CFP, No. 2 AP) and the Michigan State Spartans (No. 9 CFP, No. 9 AP). And given that their shot at a spot in the College Football Playoff has all but evaporated, we have a feeling that the Spartans would love nothing more than to ruin the Buckeyes' chance of repeating as national champions. With this contest featuring two of the best coaches in college football, Urban Meyer and Mark Dantonio, each of these teams should be more than prepared for the battle that lies ahead. And believe us, a battle it will be.
6. (10) Baylor at (7) Oklahoma State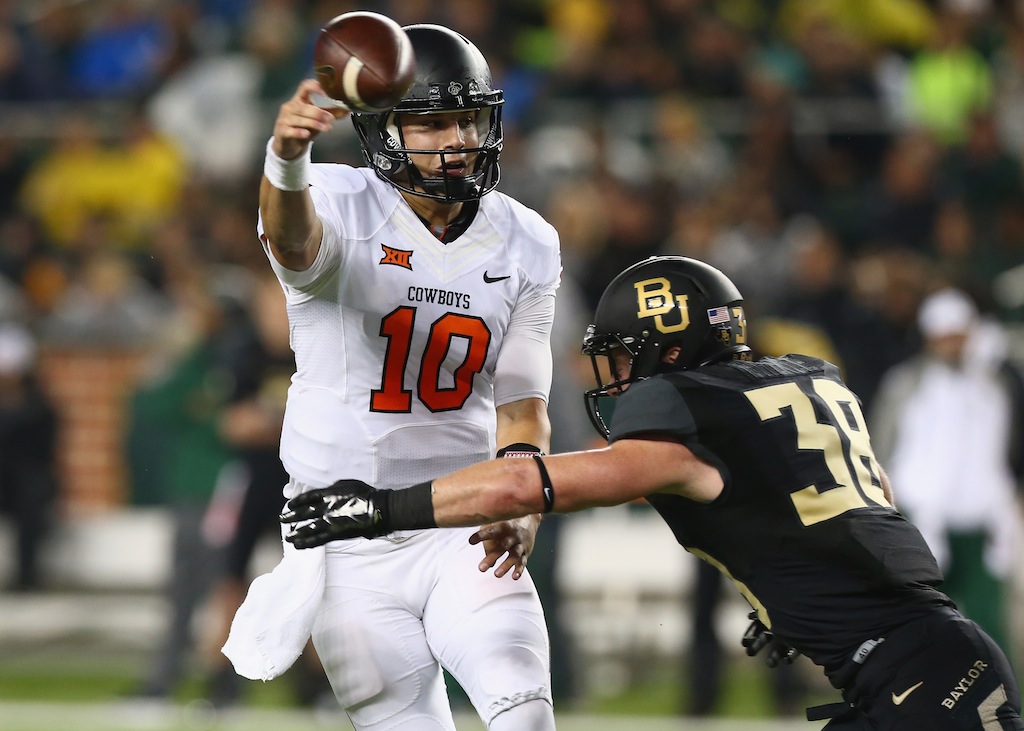 Despite decimating TCU two weeks ago, the Oklahoma State Cowboys still find themselves on the outside looking in. While they may hold a 10-0 record and rank No. 4 in the AP Top 25, Mike Gundy's club is still only No. 6 in the CFP standings. However, should Oklahoma State topple Art Briles and his No. 10-ranked Baylor Bears, it would go a long way toward proving they belong in the College Football Playoff. This showdown has national championship implications written all over it.
All statistics are courtesy of SR/College Football and ESPN.go.com.