College Football: The 15 Greatest Stadiums in America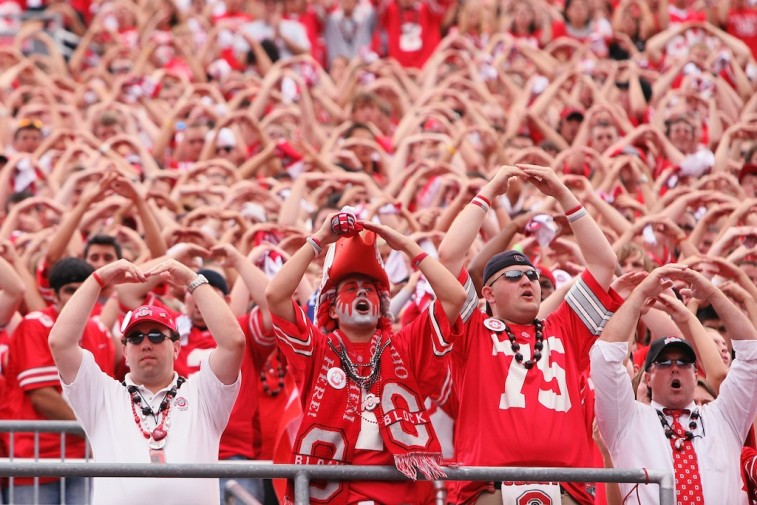 Obviously, this is a somewhat subjective topic. Whether you're one of the many Notre Dame fans in the country or a diehard fan from Appalachian State, you're probably going to think that your team's stadium is the best. That's only natural. It is possible, though, to bring a measure of objectivity to this: To identify certain contributing factors that do make one stadium better than another.
First, you've got the size. The bigger a stadium is, the louder and more raucous the crowd will be. Next, certain stadiums affect teams in different ways, while the best venues — usually the ones that sell out every game — will disrupt the visiting team to the extent that they're perpetually false starting and cannot communicate on the field. Lastly, some stadiums have a certain prestige.
Whether it's the architect, location, a unique entrance, or even just a nation-wide fan base, all of these factors — some more random than others — combine to make the best places in the country to watch football on Saturdays. Here are the 15 best college football stadiums.
15. Sanford Stadium, Georgia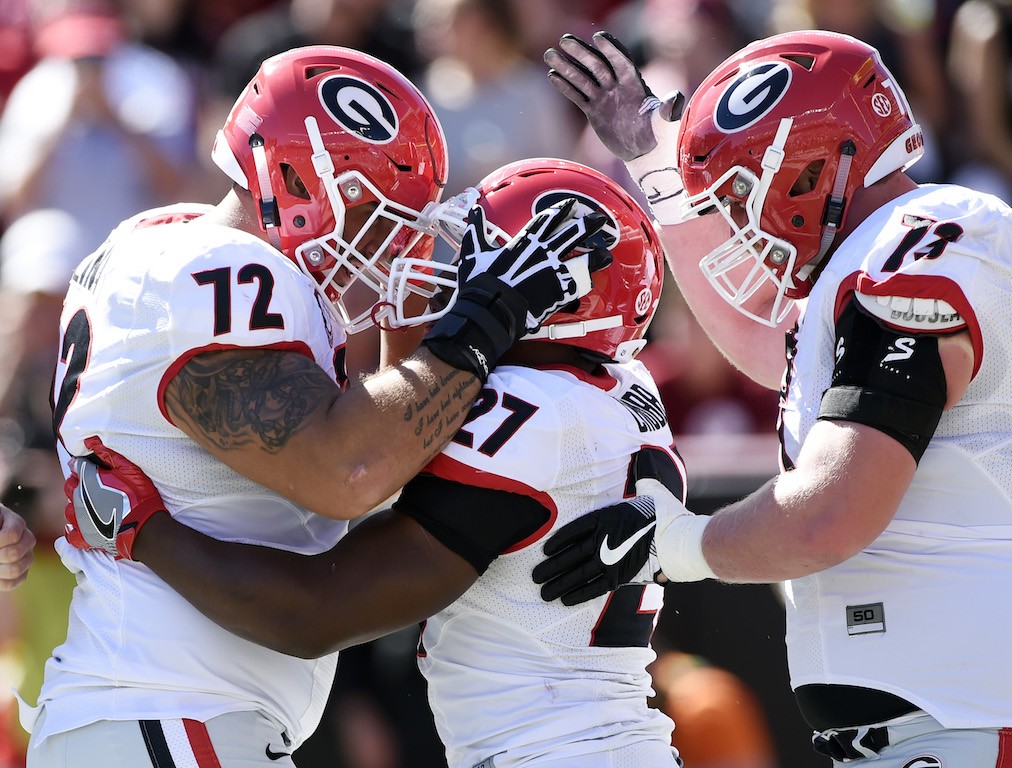 The home of the University of Georgia Bulldogs earns its spot on this list because of its all-around charm and ode to tradition. This venue, which seats over 92,000 fans, still has the same cozy feel it had when it was a 30,000 seat back in 1929 despite regular renovations and additions. The hedge-surrounded stadium also hosts its fair share of fans — which is probably not a big shock for an SEC team — and is regularly a top 10 stadium as far as home attendance numbers go.
Next: Down Texas way …
14. McLane Stadium, Baylor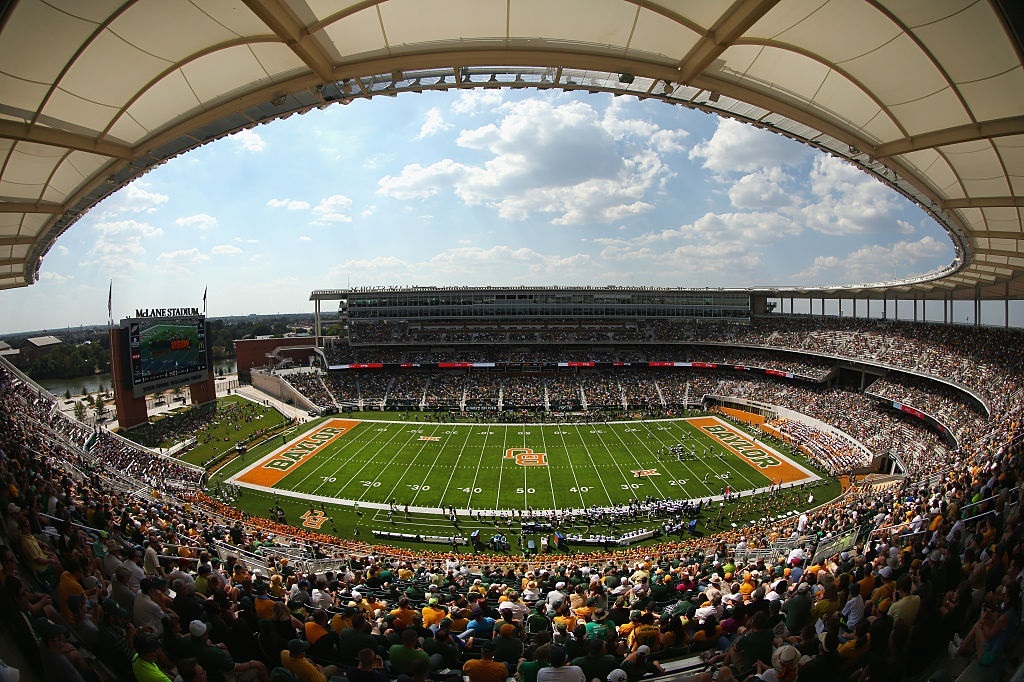 The Baylor Bears' play space is more than just a horseshoe-shaped outdoor arena. (Although the placement of its seats is one of its claims to fame.) This establishment, which sits on the edge of Baylor's campus in Waco, Texas, opened its doors in 2014 as a major upgrade from the team's former home, the archaic Floyd Casey Stadium. McLane also offers luxury seats and shaded seating — with the latter being a big plus for hiding from the Texas heat at the start of football season.
Next: Over in the SEC …
13. Jordan-Hare Stadium, Auburn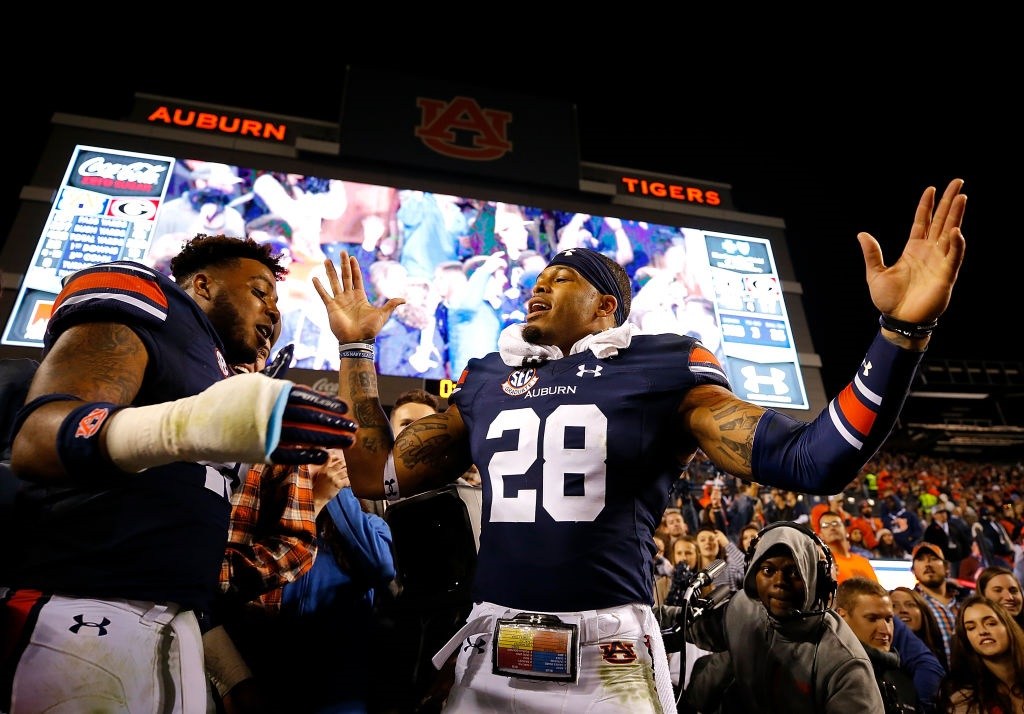 The fan experience is already something to behold at this SEC spot. So it probably doesn't hurt the big renovations planned for Jordan-Hare Stadium are reportedly on schedule to fully operational just in time for the 2018 college football season. But even without the upgrades, Auburn football has put on some incredible performances for the Tigers fans packed into the 87,000-plus seats. Who can forget when Auburn upended the rival Alabama Crimson Tide in the 2017 Iron Bowl?!
Next: The big record-holder …
12. Memorial Stadium, Nebraska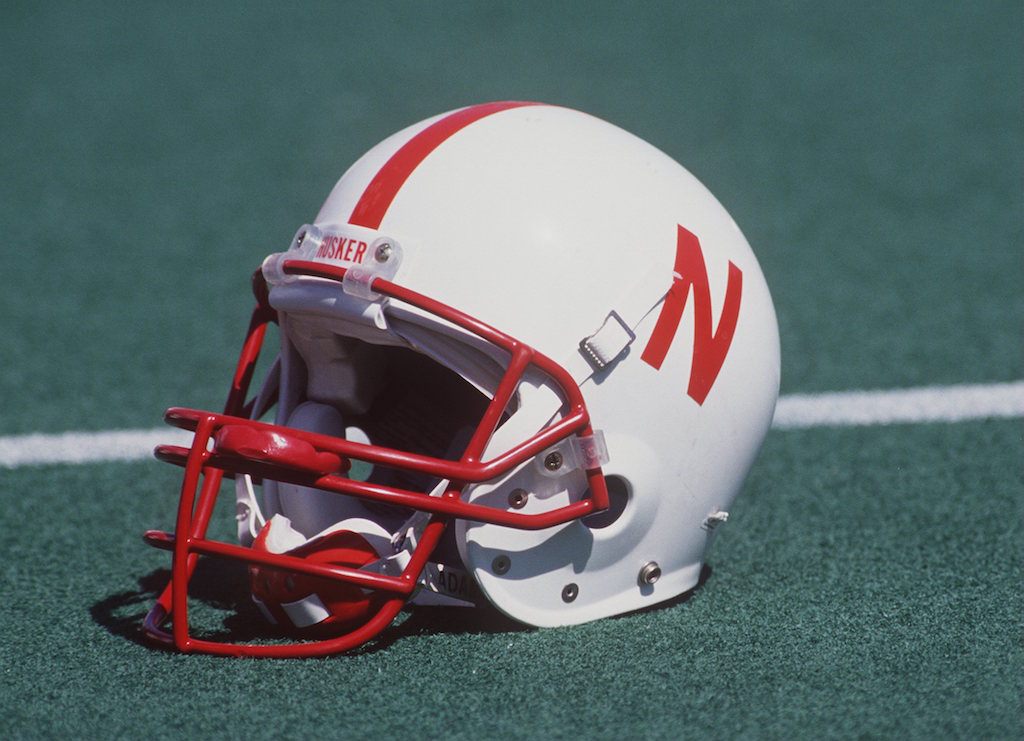 You can't have a conversation about college football stadiums without bringing up the home of the Cornhuskers. Not because the 85,000-seat stadium is the place to be in Lincoln, Nebraska on a Saturday. Or because it was renovated a few years back to stand the test of time. But because Memorial Stadium holds the NCAA record for sellouts with a whopping 361 consecutive games heading into the 2018 season.
Next: This stadium hosts more than just college ball …
11. Rose Bowl, UCLA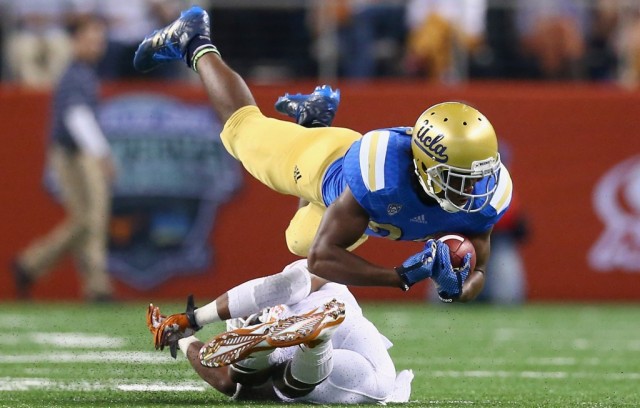 Located in beautiful Pasadena, California, the Rose Bowl has been the home of the UCLA Bruins since 1982. But its history far surpasses merely being UCLA's home field. With a capacity of 92,542 and frequent sold out games, the crowd is always excitable and involved. And talk about prestige: The venue has hosted Olympic events, a Super Bowl (XI in 1977), and also the annual Rose Bowl, pitting the Big Ten's and Pac 12's top two teams against each other. Despite differing from these other stadiums in this list in that it wasn't built by or for a specific university, some of the best players in FBS history have stepped foot on the legendary field, making it a classic.
Next: The nickname alone intimidates opposing teams …
10. Tiger Stadium, LSU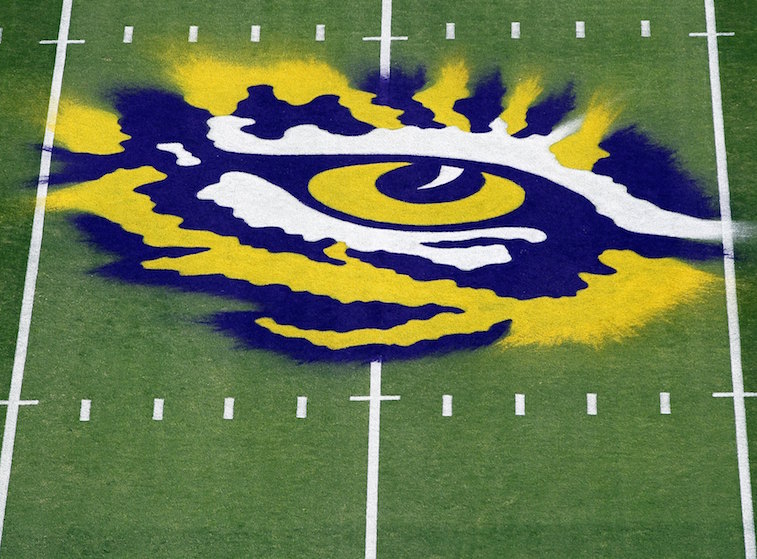 One of the many impressive venues boasted by an even more impressive conference, LSU's Tiger Stadium has it all. Its nickname, Death Valley, speaks for itself. (Although the Clemson Tigers claim their stadium is called Death Valley, but that's another argument for another time.) It packs in 102,321 fans almost every game (or at least 100,000), and what's more, they're fans who are known across the nation as being ruthless supporters of the Tigers.
Following the team moving into its current stadium in 1924, the Tigers have a 402-146-18 record at home — further evidence for the tenacity that Death Valley imposes on opposing teams. Though LSU hasn't won a National Championship since 2007 — an impressive number for any other team in the country — Death Valley hasn't lost its luster during that time.
Next: Speaking of great nicknames …
9. Michigan Stadium, University of Michigan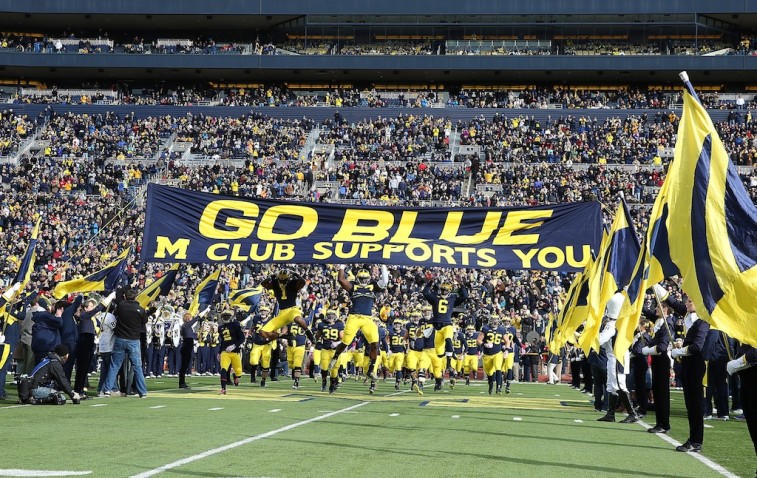 What's known as the "Big House," Michigan Stadium is the largest college football venue in the nation, with a capacity of 107,601. And it also houses the nation's winningest team. While night games were not common prior to Dave Brandon's tenure as the athletic director, at least one per season since the inaugural game in 2011 has brought excitement to a fan base that previously had no lack of excitement.
And it's not just football either — the Big House currently maintains American records for highest attendance at an outdoor hockey game (104,173) and for a soccer game (109,318). Looking past other sporting events, come Saturday when all those fans pack into one place — Michigan's streak of 100,000-plus attendees goes back to 1975 — the Big House is loud, boisterous, and can get inside opposing teams' heads.
Next: An everlasting classic …
8. Notre Dame Stadium, Notre Dame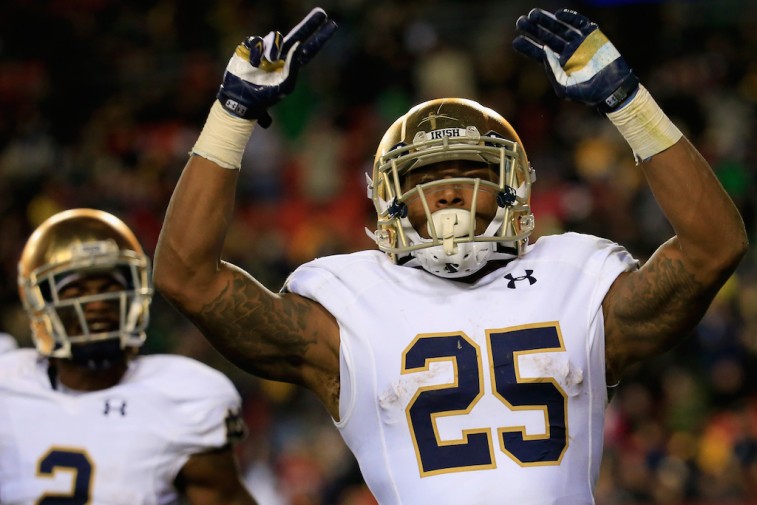 Built in 1930, the pride of South Bend is one of the iconic stadiums in college football — and no, not just because of Rudy. With a capacity of 80,795, it's not necessarily the biggest venue on this list, but what it lacks in size, it makes up for in prestige. The stadium's old-school feel even survived the installation of FieldTurf in 2014 — before that Notre Dame had been purposefully antiquated: maintaining a full natural-grass field and a high-tech drainage system.
Lacking a conference for most of the school's history, Notre Dame's 249-game sellout streak was all the more impressive.
Next: One of the biggest play spaces in the game …
7. Ohio Stadium, Ohio State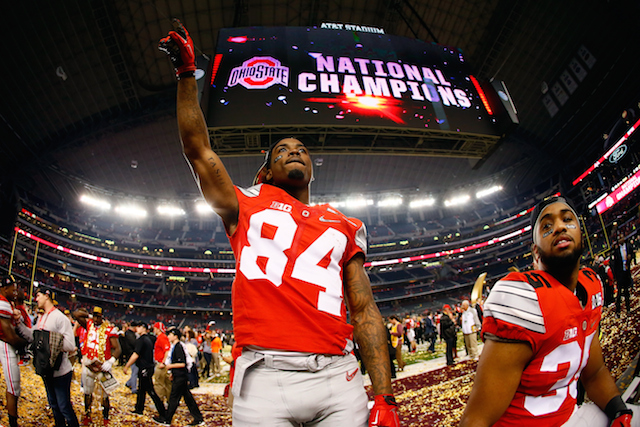 The Buckeyes have resided in this infamous stadium since 1922, and the "Horseshoe," as it's so aptly called based on its shape, has a ferocious reputation. With a capacity of 104,944, the Horseshoe is the third-largest stadium in the country. And with that size, comes a very spirited crowd.
Whether it's the relentless student section, or just the thousands of local fans that flock to every home game, opposing teams face the wrath of 100,000 diehards. This tenacity — just ask any Michigan fan who travels to Columbus when the Wolverines play there on the road — sometimes results in epic levels of rowdiness.
Next: The amabiance alone could make you a fan …
6. Beaver Stadium, Penn State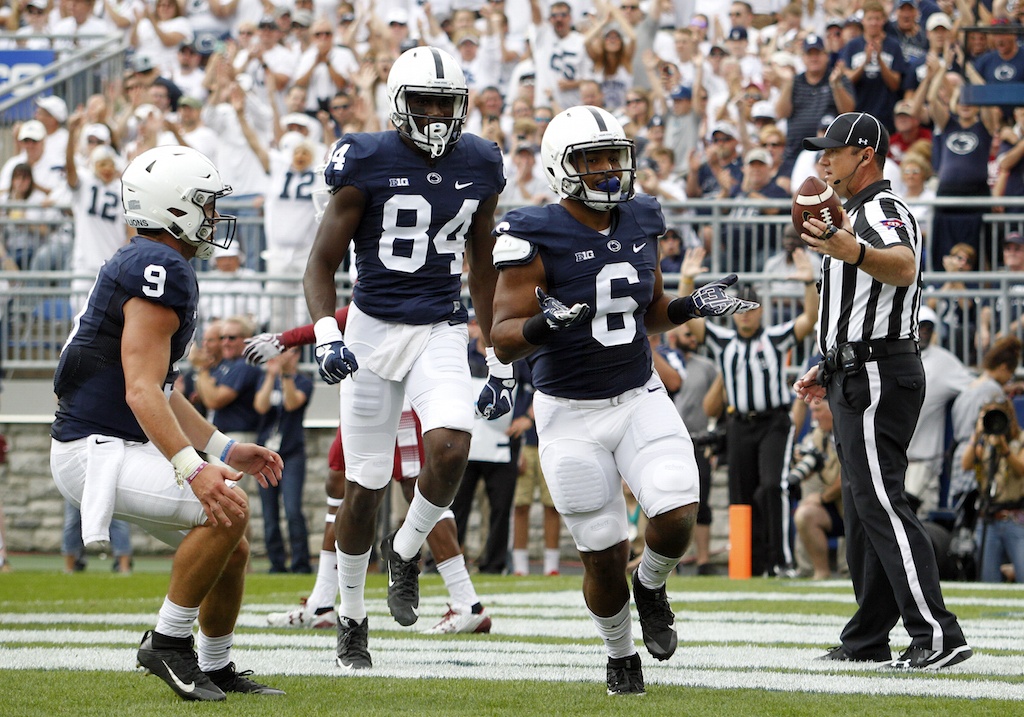 Penn State's Beaver Stadium is a truly special venue. Voted as the best stadium in the country by a USA Today fan poll, it houses an insane 107,282 seats, harbors one of the most loyal fanbases in all of college football, and provides the sort of magnetic atmosphere that only be truly understood by experiencing it in person. If you're looking to enjoy Beaver Stadium at its finest, we highly suggest taking in Nittany Lions' "White Out" game. By the end, we guarantee you'll be saying, "We are Penn State."
Next: Stadiums don't come much rowdier than this next one …
5. Camp Randall Stadium, Wisconsin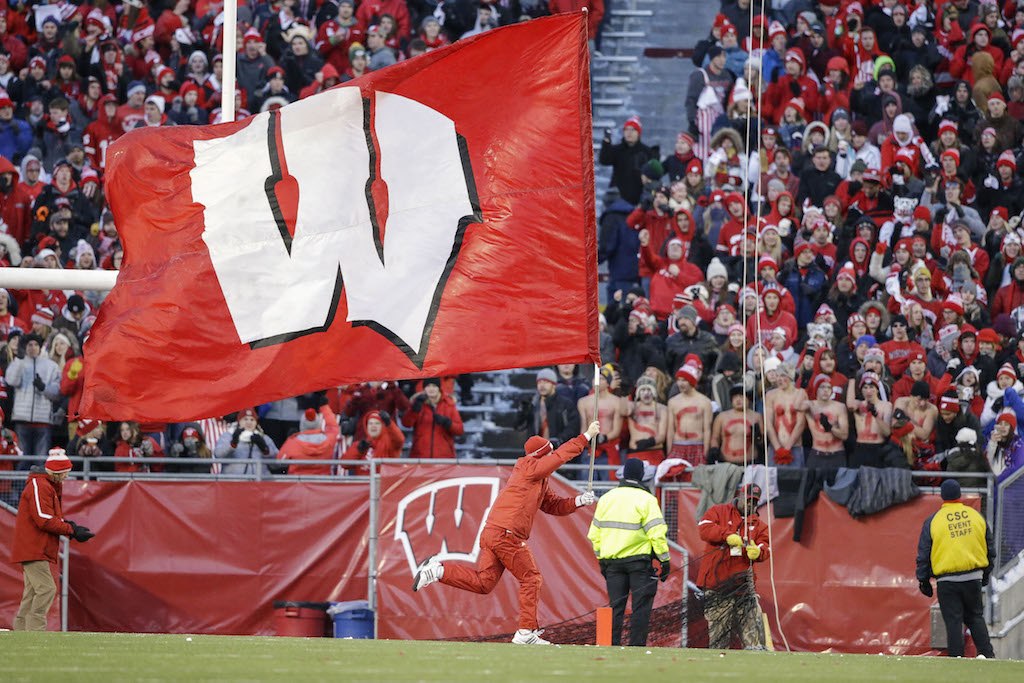 Camp Randall Stadium was built in 1917 and serves as the home of the mighty Wisconsin Badgers. With its current capacity of 80,321, this venue is one of the biggest school-owned stadiums in the country. Although that number doesn't seem large compared to many of the other stadiums in college football, based on the overwhelming fan support, noise factor, and unrivaled ambiance, there's nothing quite like the feel at Camp Randall Stadium. Said former Badger, David Gilreath, back in 2006:
"You get a sense of what college football is supposed to be like as far as the fans. Being out there, it was pretty crazy, seeing the Jump Around, seeing the wave they do, seeing the chants, how packed it was. I wasn't used to that. I remember that being the main factor. That was one of the main factors of saying I'm going to Wisconsin — the stadium."
Next: Long live the home-field advantage …
4. Kyle Field, Texas A&M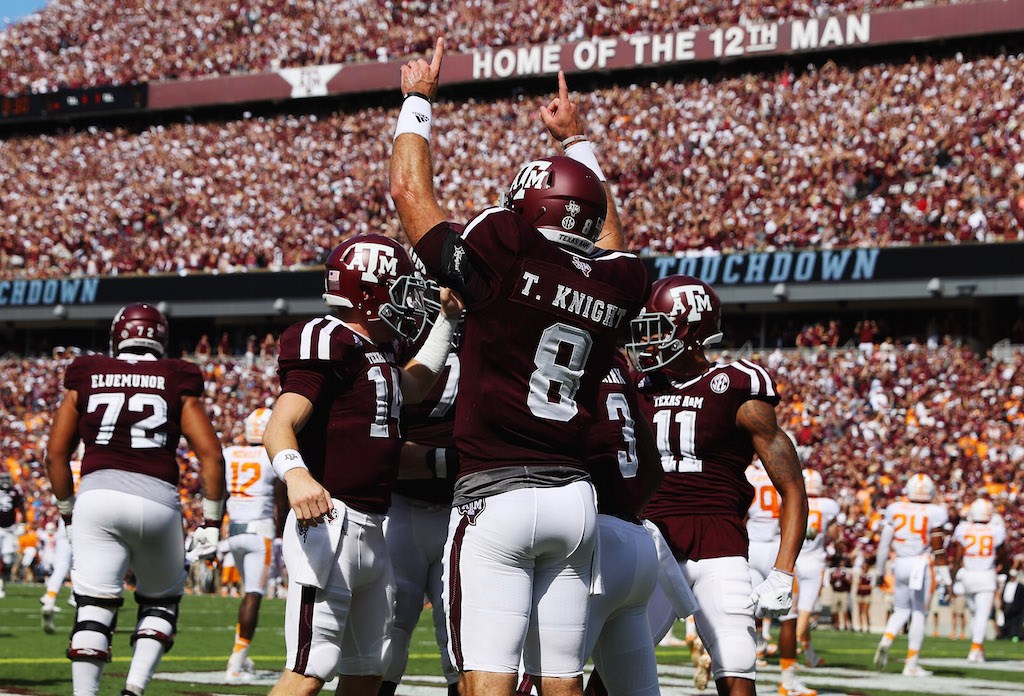 The Texas A&M Aggies have played at Kyle Field since 1905, and it remains one of the greatest home-field advantages in all of college football. Thanks to a massive redevelopment, the stadium now boasts a seating capacity of 102,733, making the student section known as the "12th Man" that much more intimidating. Best of luck to anyone who has to face Texas A&M at Kyle Field — they're going to need it.
Next: There's more here than just highlighter-bright jerseys …
3. Autzen Stadium, Oregon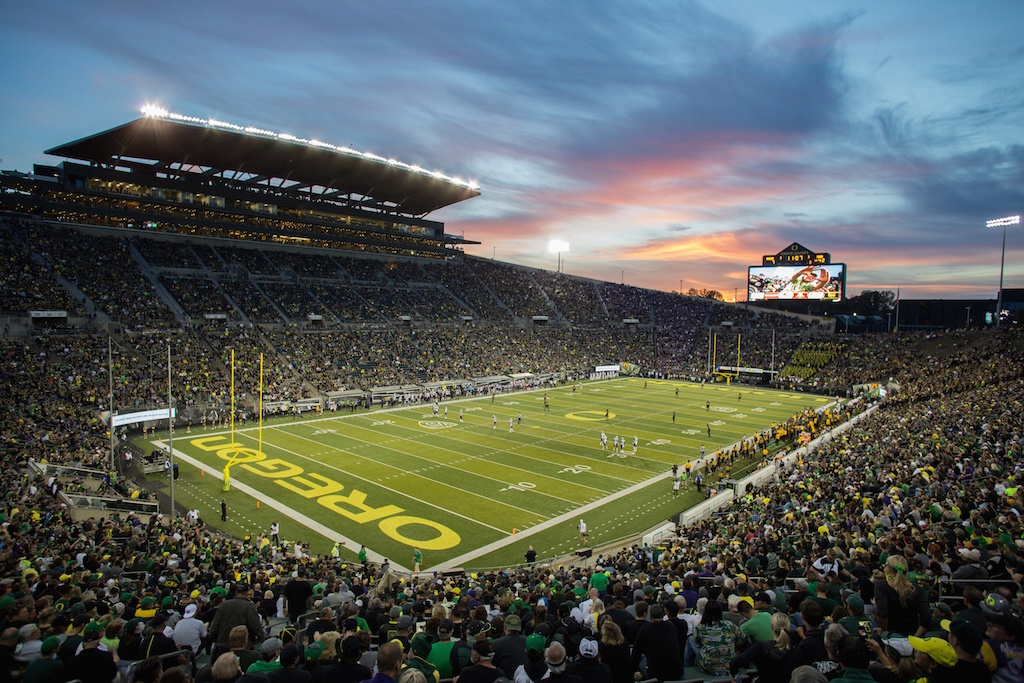 While the Oregon Ducks are best known for sporting some of the most creative uniforms in college football, that shouldn't diminish the excitement that is Autzen Stadium. Opened on September 23, 1967, Autzen Stadium has a capacity of 54,000, yet you wouldn't know it based on how loud it gets on game day. The atmosphere at an Oregon Ducks home game is, in a word, electric.
Next:
2. Memorial Stadium, Clemson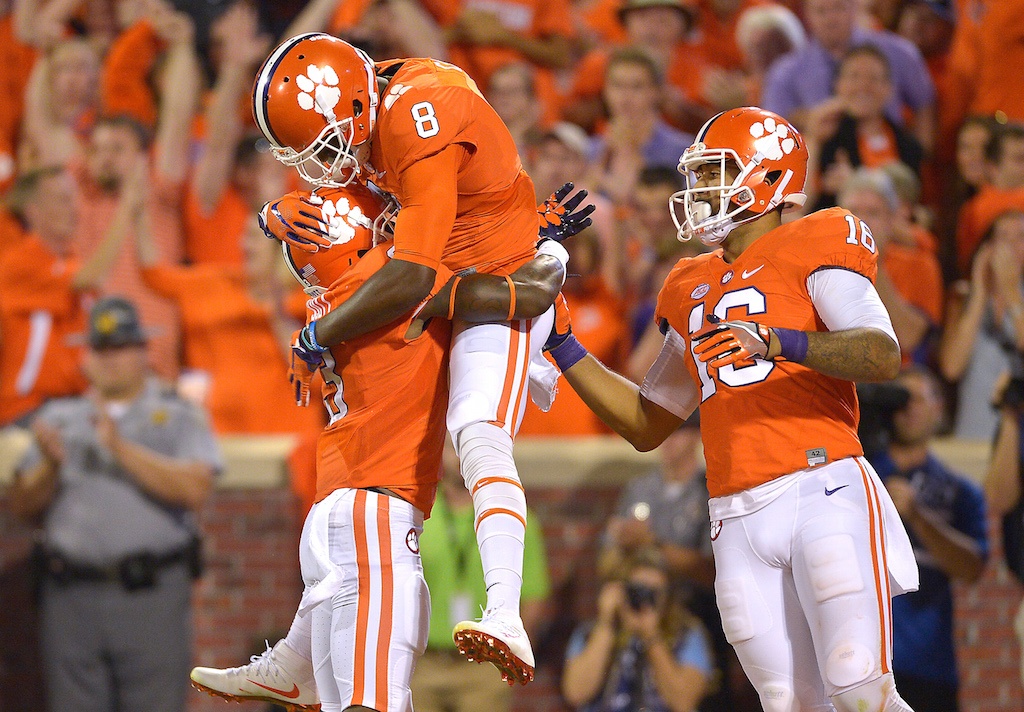 College football venues don't get more intimidating than Clemson's Memorial Stadium. The Tigers have called this place — which is also referred to as Death Valley — their home since 1942. And according to the university, have won over 71% of the games they've played on the field. If you're threatened by 80,000-plus fans rocking orange gear and backing their squad with the force of a small army, we suggest steering clear of this notorious venue. It gets pretty hot out there.
Next: Last but not least …
1. Bryant-Denny Stadium, Alabama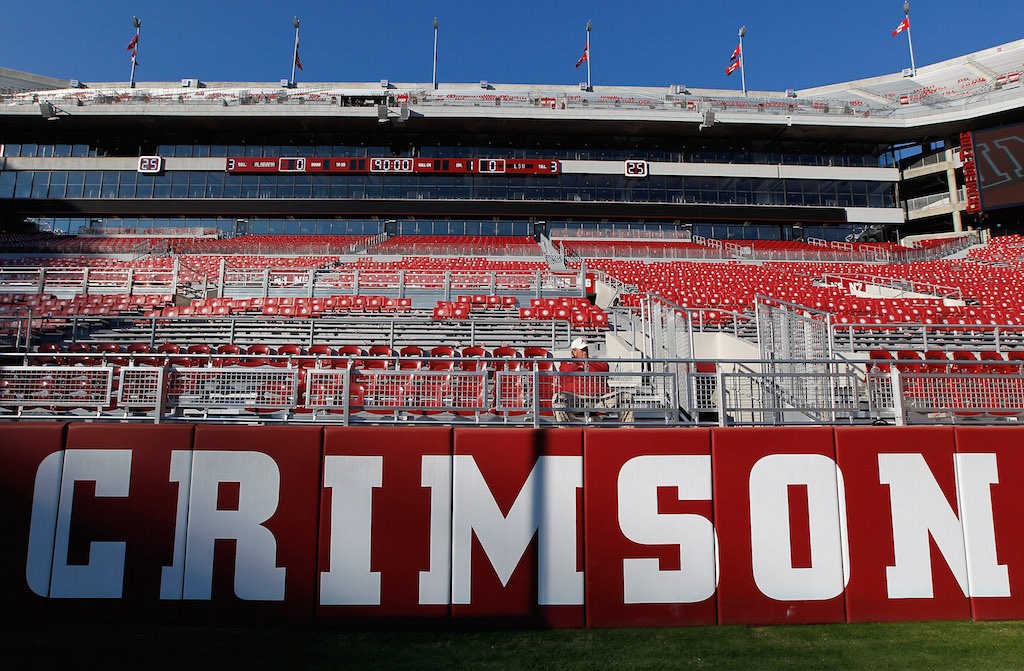 You can't talk about great college football venues and not include Alabama's Bryant-Denny Stadium. After all, when you house the best team (at least for quite some time now) in the nation, you deserve a little respect. On top of that, the Tide have rolled at this stadium, which boasts a capacity of 101,821, since 1929. History? Check. Insanely supportive fan base? Check. Success on the field? Don't make us laugh. Simply put, if you're looking for top-notch college football, Bryant-Denny Stadium is where it's at.
Statistics courtesy of SR/College Football.
Writer Chelena Goldman contributed to this piece.