College Football: Top 5 Underrated Bowl Games to Watch
'Tis the season for some college football. Is there anything better than taking a break during the holiday season to watch the Raycom Media Camellia Bowl? Or how about the Famous Idaho Potato Bowl? Unless you're a gambler or a fan of one of the teams playing, you'll probably ignore these games. But this is a mistake. While most will undoubtedly focus their attention on the college football playoff games this New Year's Eve, I encourage you to make an early resolution to watch these five underrated bowl games. You will not be sorry.
5. Birmingham Bowl: Auburn vs. Memphis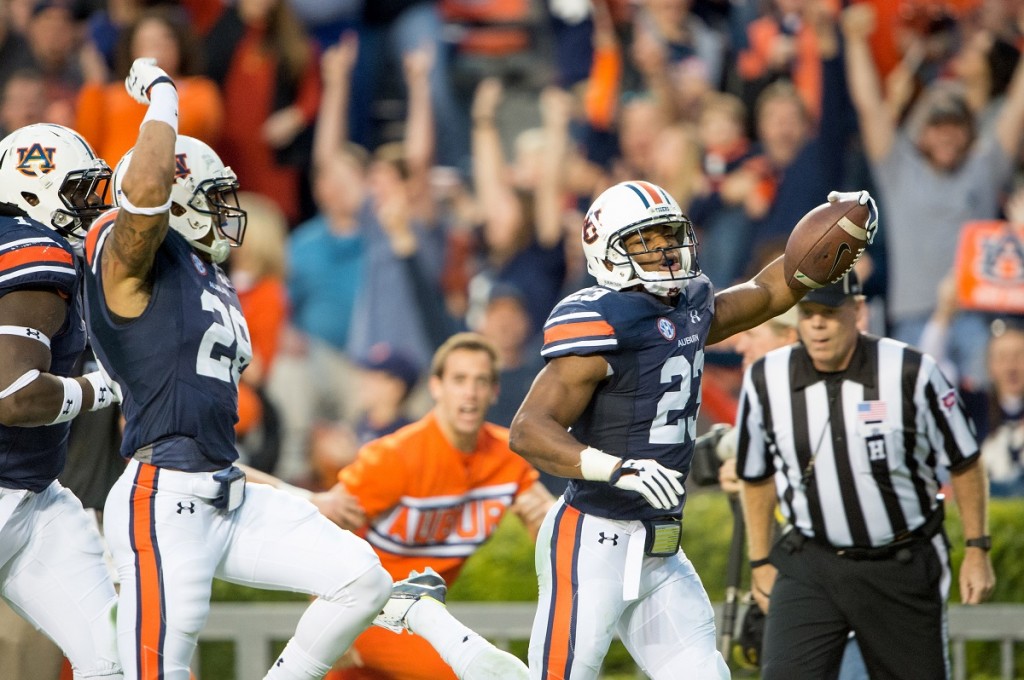 Many college football experts predicted that Auburn would win the SEC West division this year. However, finishing the season with a 6-6 record makes them one of the biggest disappointment in all of college football. Memphis, on the other hand, could be the best underdog story of the year. This matchup between underachiever and overachiever is a storyline in itself and should generate a solid game.
There were few shining moments for the Auburn Tigers this season, winning only one game (against SEC West opponent, Texas A&M). Early on, the Tigers struggled to find an identity, going back and forth between two quarterbacks, Jeremy Johnson and Sean White. These QBs combined for 10 touchdowns and 9 interceptions. Although the team struggled throughout the season, the Tigers found hope in the form of a rushing attack during the final four games of the season, rushing for a total of 912 yards during the four-game stretch; an average of 228 yards per game.
If Auburn is able to limit the turnovers on offense and contain Paxton Lynch and the Memphis aerial attack, they will have a good shot at winning the Birmingham Bowl. Lynch and the Memphis Tigers were undoubtedly one of the hottest teams in the country through the first eight weeks of the season, achieving an 8-0 record and becoming the highest-ranked group of any non-power-five team in College Football Playoff poll history (13th).
Along this stretch, Memphis upset the No. 13-ranked Ole Miss Rebels, launching them into the national spotlight. But the program was unable to capitalize on this success, losing three of their final four games. The Birmingham Bowl should be Lynch's last game in a Tigers uniform (assuming he leaves for the NFL). The 6-foot-7 junior has thrown for over 3,600 yards and 28 touchdowns, while only recording three interceptions this season. We expect Lynch to have his way against a below-average Auburn pass defense, but if Carl Lawson and the Auburn defensive line can put some pressure on Lynch, look out for a close contest.
4. AdvoCare V100 Texas Bowl: Texas Tech vs. LSU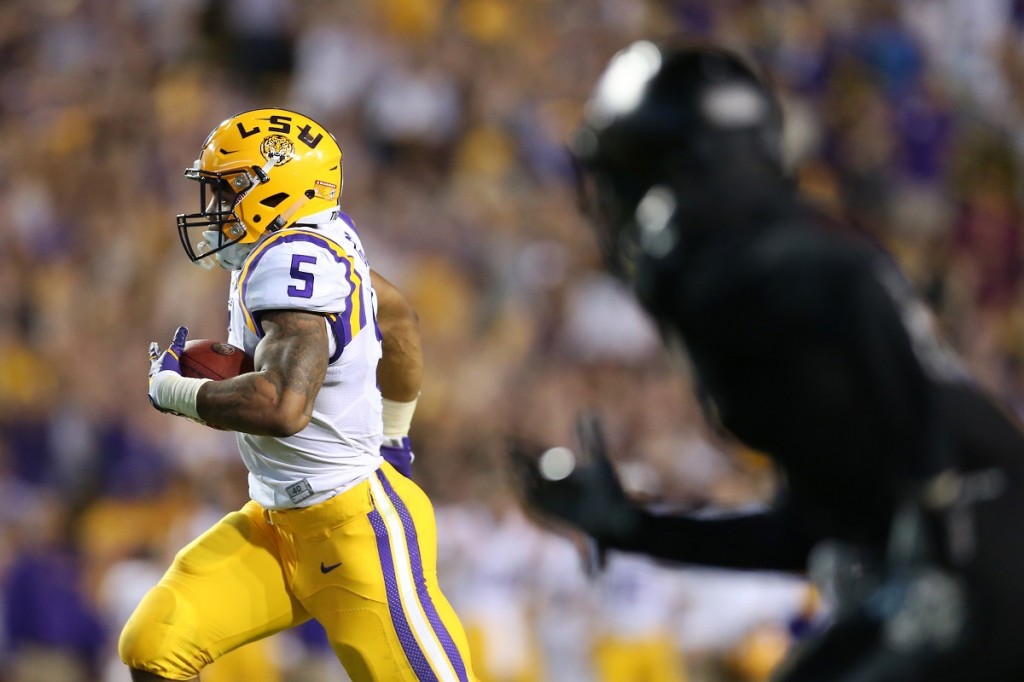 This season has been quite a rollercoaster ride for LSU. They were the No. 2 team in the country, yet they lost three consecutive conference games. Head coach Les Miles nearly lost his job, and Leonard Fournette was left out of the Heisman race. Needless to say, the Tigers have dealt with a lot this season. We honestly do not know if this team will be motivated to play in the AdvoCare V100 Texas Bowl. However, we do know two things: Fournette is one of the best players in college football, and Texas Tech has one of the worst defenses in college football.
The Texas Tech Red Raiders prove that they can compete against the SEC West, defeating an Arkansas team that is similar to LSU in many ways. They are led offensively by sophomore quarterback, Patrick Mahomes, who has managed to put up some solid numbers this season. Mahomes completed 65% of his passes for over 4,000 yards and 32 touchdowns. He is capable of huge numbers and will need them against LSU to have a chance in this game.
On the other hand, the Texas Tech defense has given up huge numbers to pretty much everyone they faced this season. They have allowed 43 points, 268 yards passing and 271 yards rushing per contest. Fournette may have 300 yards in this game, but expect the Texas Tech offense to keep this high-scoring game within reach.
3. Marmot Boca Raton Bowl: Temple vs. Toledo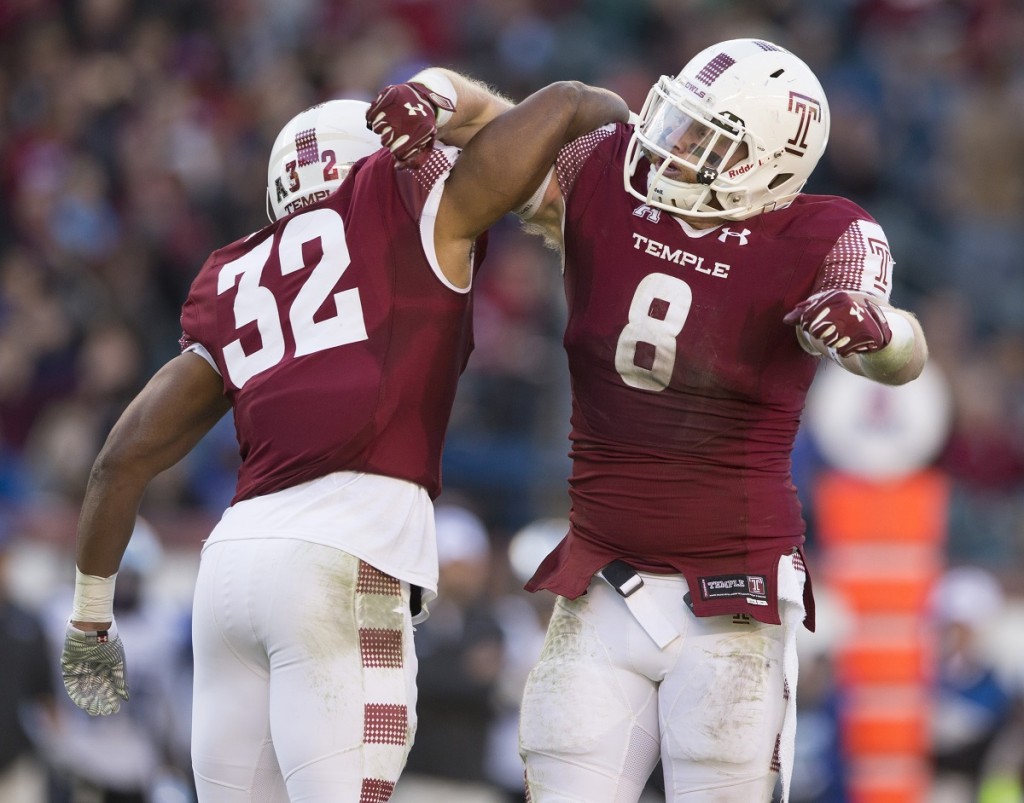 Yes, we are telling you that Temple versus Toledo is a must-watch bowl game. If you followed college football this year, you should know exactly why this game should receive your attention. Both Temple and Toledo were considered Cinderella stories at one time this season. They upset major power-five conference programs such as Penn State and Arkansas.
The Temple Owls finished the season at 10-3 overall and 7-1 in the American Athletic Conference, losing in the conference championship to a strong Houston team. Temple started the season off with a bang, defeating in-state powerhouse Penn State 27-10. The Owls cruised to six straight victories before playing in the biggest game in program history, facing off against No. 9 Notre Dame. Temple ended up losing 24-20 in the final two minutes of the game, but they definitely turned some heads doing it.
The season didn't end the way the Owls hoped, but regardless they finished with 10 wins and are looking for the first 11-win season in program history. This is only the program's fifth bowl game, so the Owls are motivated and have something to prove in this matchup.
Toledo finished the season at 9-2 overall and 6-2 in the MAC. People noticed them at they defeated the then-No. 18 Arkansas Razorbacks 16-12. Like Temple, the season didn't end well for the Rockets, losing the chance to play in a New Year's Eve bowl game by falling to Western Michigan at home 35-30. But Toledo is led by a solid rushing attack, featuring two talented running backs, Kareem Hunt and Terry Swanson. They combine for more than 1,700 yards and 17 touchdowns. The matchup between these two running backs and the Temple defense is reason enough to watch the Marmot Boca Raton Bowl.
2. Royal Purple Las Vegas Bowl: BYU vs. Utah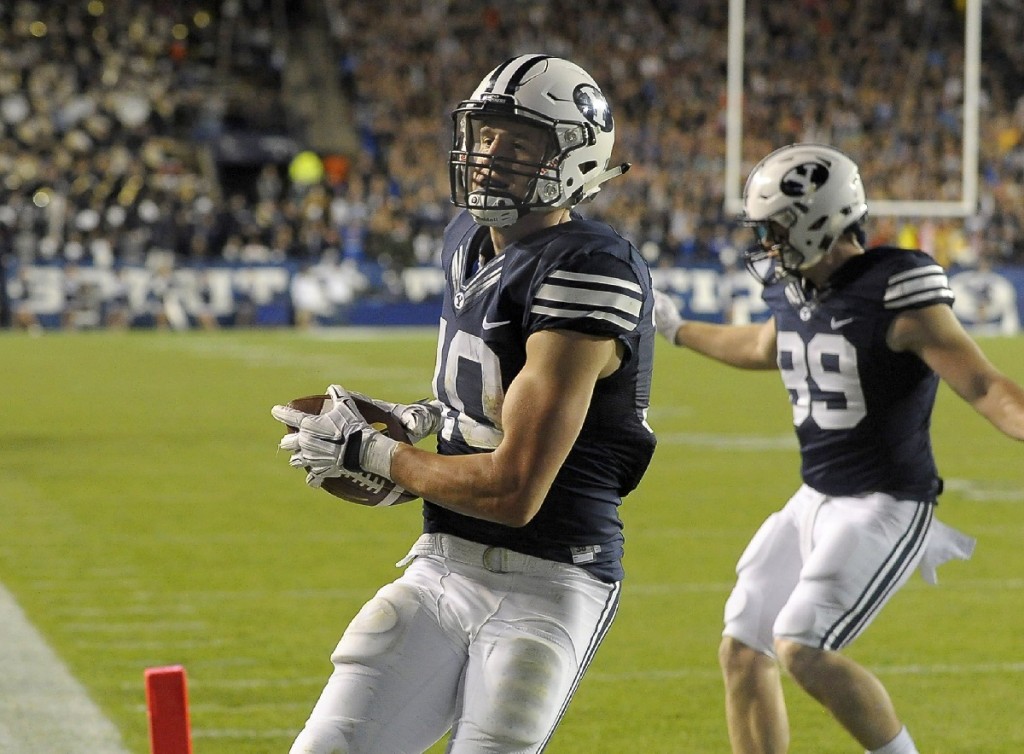 Ultimately, the Royal Purple Las Vegas Bowl may decide the best team in Utah. This classic in-state rivalry features two 9-3 teams that desired much more from this season. In the first game of the year, BYU lost their starting quarterback, Taysom Hill, to a foot injury, which ended his season. Utah had some injuries of their own, losing senior running back, Devontae Booker, which proved to be costly for the Utes as they struggled to do anything offensively in Booker's absence.
BYU could have easily finished the season with five losses if it wasn't for two last-minute Hail Mary touchdowns against Nebraska and Boise State in back-to-back weeks. With luck on his side, freshman quarterback, Tanner Mangum, filled in nicely for the Cougars in Hill's absence. Mangum threw for 3,062 yards and 21 touchdowns with only 7 interceptions. He and the rest of the Cougar squad will have added emotion in this game, as this will be head coach Bronco Mendenhall's final game at BYU. After twelve years in Provo, Utah with the Cougars, Mendenhall decided to become the next head coach at the University of Virginia after the bowl game. Expect BYU to play with a heavy heart for Mendenhall, as they try to send him off with a victory.
The Utes looked like an early playoff contender through the first six weeks of the season, starting off 6-0 and No. 3 in the country. While they faltered down the stretch, due in large part to Booker's injury, the Utes finished one game away from appearing in the Pac-12 title against Stanford. Utah's offense appears stale as of late and needs to improve to have a chance at beating the Cougars. Good news for both Utah and BYU fans, you are only 400 miles away from cheering on your teams in the Royal Purple Las Vegas Bowl.
1. Military Bowl: Navy vs. Pittsburgh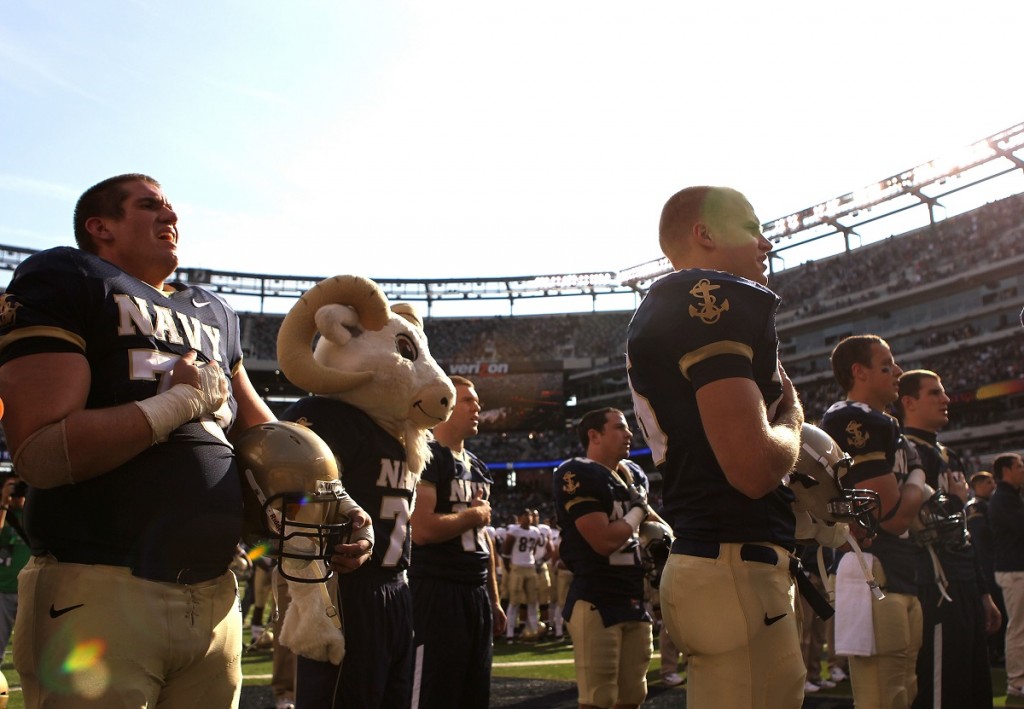 God Bless America for this great matchup, as the 8-4 Pitt Panthers take on the 10-2 and No. 21-ranked Navy Midshipmen. This game will be a classic, hard-nosed battle between the hashes as the Pitt Panthers look to stop one of the best players in college football, Keenan Reynolds, and the Navy triple-option attack.
After a loss to Houston in the American Athletic Conference Championship game, the Midshipmen defeated rival Army 21-17 this past weekend. Reynolds and the Naval Academy may be disappointed with how the season ended, finishing only one game away from a possible New Year's bowl appearance, but this should only add fuel to their fire. The triple-option attack is something special; everyone knows that it's coming but no one can stop it. The Midshipmen averaged over 5.5 yards per carry this season. In Pitt's previous contest against a triple-option opponent, Georgia Tech, the Panthers gave up over 9 yards per carry and a season-high 376 rushing yards.
The Pitt Panthers finished second in the ACC Coastal division to North Carolina this season. Despite a loss to a bad Miami team in the last game of the season, the Panthers recorded its best year since 2010. Pitt will need to have a big day from junior wide receiver, Tyler Boyd, to have a chance in this game. Boyd is clearly an all-around weapon for the Panthers, leading the ACC with 85 catches and second in the conference with 873 receiving yards. He is also a threat out of the backfield, recording 294 yards on the ground. If quarterback, Nate Peterman, can deliver the ball to Boyd in open space, look out.
Statistics courtesy of Sports-Reference.com and ESPN.com.