College Football: Why Christian McCaffrey Is a Player to Watch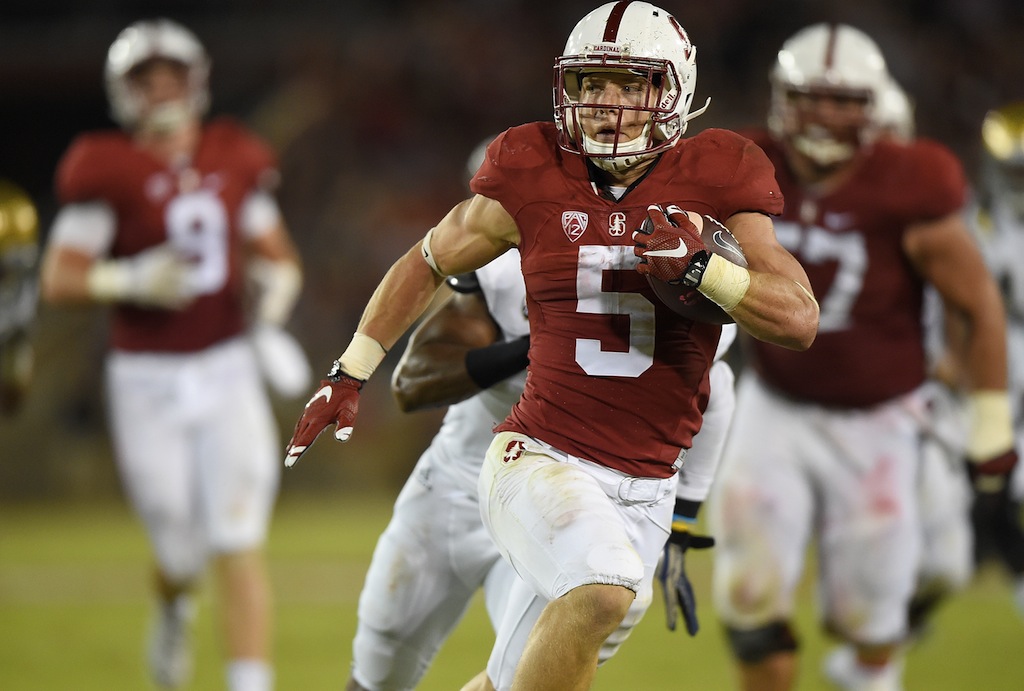 Thursday night's clash between the No. 15 Stanford Cardinal and the No. 18 UCLA Bruins was billed to be an entertaining affair between two of the best teams in college football. And it was. Just not so much if you were a Bruins fan.
With a decisive 56-35 victory, the Cardinal have now won five consecutive games, look like the clear favorite in the Pac-12 North, and may even stand an outsider's chance at a spot in the College Football Playoff. The Bruins on the hand, well, that's all she wrote. Not even superstar freshman quarterback Josh Rosen can save them. Better luck next year, UCLA.
For those who decided it was more important to get a good night's sleep, rather than stay up late and watch this hyped West Coast clash, you missed out on two exceptional performances.
The first, and the one that will probably garner the most attention, came from Stanford wide receiver Francis Owusu, whose touchdown catch that came as a result of pinning the ball on the back of a UCLA defender, will go down as one of the most spectacular individual efforts of all time. The second was by Cardinal running back Christian McCaffrey, who proved to be an unstoppable force on the ground.
There is no denying that Owusu's catch was a standout moment — one that may never again be replicated. If you ask us, however, what McCaffrey did — as a whole — was absolutely epic. And as a result, we have a new player to keep an eye on.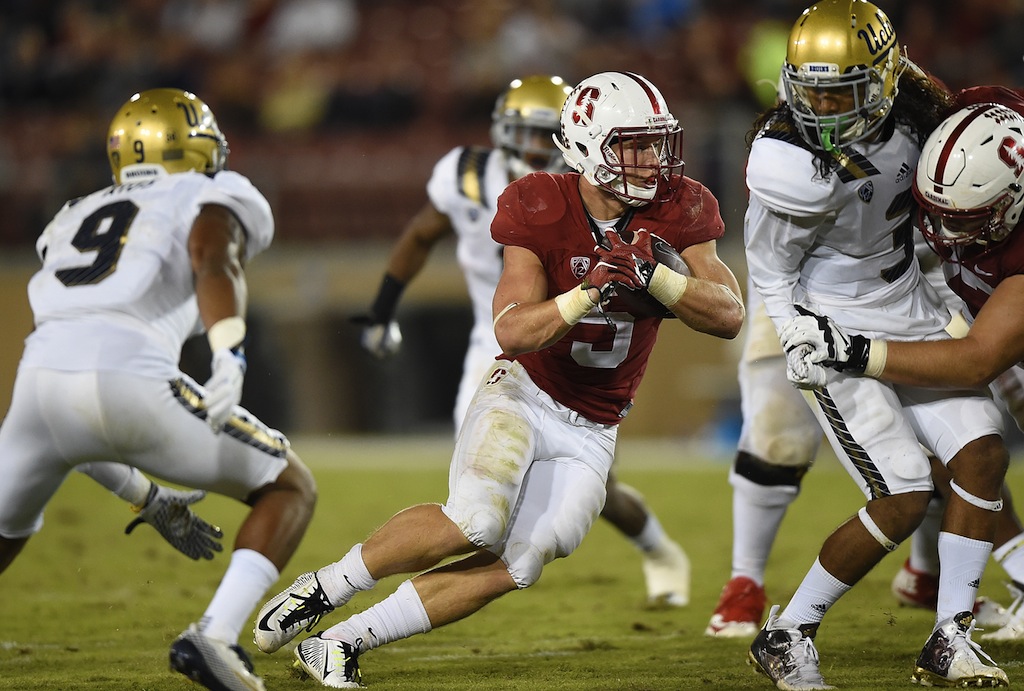 Coming into Thursday's game, we knew that McCaffrey was a talented player. We just didn't know how talented. It's safe to say we do now.
By the time the sophomore running back's night was over, he had amassed a school-record 243 rushing yards — topping Toby Gerhart's previous mark of 223 yards rushing from a game against Oregon in 2009 — and four touchdowns. This feat, alone, would be enough to grab one's attention. Of course, McCaffrey wasn't done. Not even close.
The sophomore decided to showcase his skills in all facets of the game. Aside from all the rushing yards, McCaffrey also had 122 yards in the return game (to go along with four yards receiving), giving him 369 all-purpose yards on the night — the most of any FBS player in a single game this season. And that, ladies and gentlemen, is how you make a statement.
As Week 7 of the 2015 season continues, not only do the Stanford Cardinal look like a true national contender, but running back Christian McCaffrey has also steamrolled his way into the Heisman conversation. If he can keep this up, he may even find himself at the front of the class. And even if he doesn't, that won't stop us from paying attention. McCaffrey has earned that much.
All statistics are courtesy of SR/College Football and ESPN.go.com.