College Football: Why Jalen Hurts Isn't the Oklahoma Sooners Starting QB Yet
Jalen Hurts is a championship-winning quarterback who had a 26-2 record as a starter for the Alabama Crimson Tide. He has been an SEC Offensive Player of the Year. As a starter, he's thrown for nearly 5,000 yards, 40 touchdowns, and rushed for an additional 1,809 yards and 21 touchdowns. Despite that, he was on the bench for much of the 2018 season. As a result, Hurts transferred to the University of Oklahoma for the 2019 season.

It seems like an ideal fit. OU has a recent history of successful transfer quarterbacks, and Hurts has as impressive resume as you can ask a college quarterback to have. However, that does not mean that he's earned his place as the Sooners starting quarterback.
Notable absence?
O Big 12 Media day, several Sooners sat next to head coach Lincoln Riley at AT&T stadium in Dallas, but there was one notable absence in Jalen Hurts. Riley was quick to praise his new quarterback, but he wouldn't commit to him as the starter. Despite that, he lauded Hurts's locker room presence, and let his stats with the Crimson Tide speak for themselves.

Riley didn't have much to say about Hurts, but his new teammates did.
"When you take a guy that's been to the top of the mountain," said new teammate Kenneth Murray (per Dallas News). "You can't do nothing but listen to him."

It seems as though Hurts's absence wasn't part of some major snub.

A natural leader
Even in college sports, where a player spends no more than four or five years around a team, veteran leadership can be key in the locker room, and Hurts has been just that. It appears as though he's is not trying to force himself into any role, but embracing his new teammates and getting to know them before they step on the field.

Just because Hurts hasn't been named the starting quarterback doesn't mean that he will not get the call. As a coach, Riley is responsible for doing what is best for the team, and just because a player did well in the past, it does not mean that they should be written in before they have ever thrown a snap for a school, and Hurts has some great competition behind him.

Spencer Rattler
Because he only has one year left, Hurts doesn't need to wait to play. He will be eligible right away to start for the Oklahoma Sooners, but there is a hurdle in his way. Oklahoma has another high-ranking quarterback in Spencer Rattler, who was one of the best-ranked quarterbacks heading into the college. The passionate Sooners' fan base will want the best player throwing for them.

In 42 games in high school, Rattler was impressive. He threw for 11,083 yards, 116 touchdowns, 764 completions, and only 33 interceptions. Because of that, it is safe to say that he will be the Sooners' primary focus at some point, but will that moment come this year? Star recruits spending a year on the bench isn't unprecedented, and theoretically, a year behind Hurts could let them work together and allow Rattler to ease into a starting role.
Jalen Hurts's future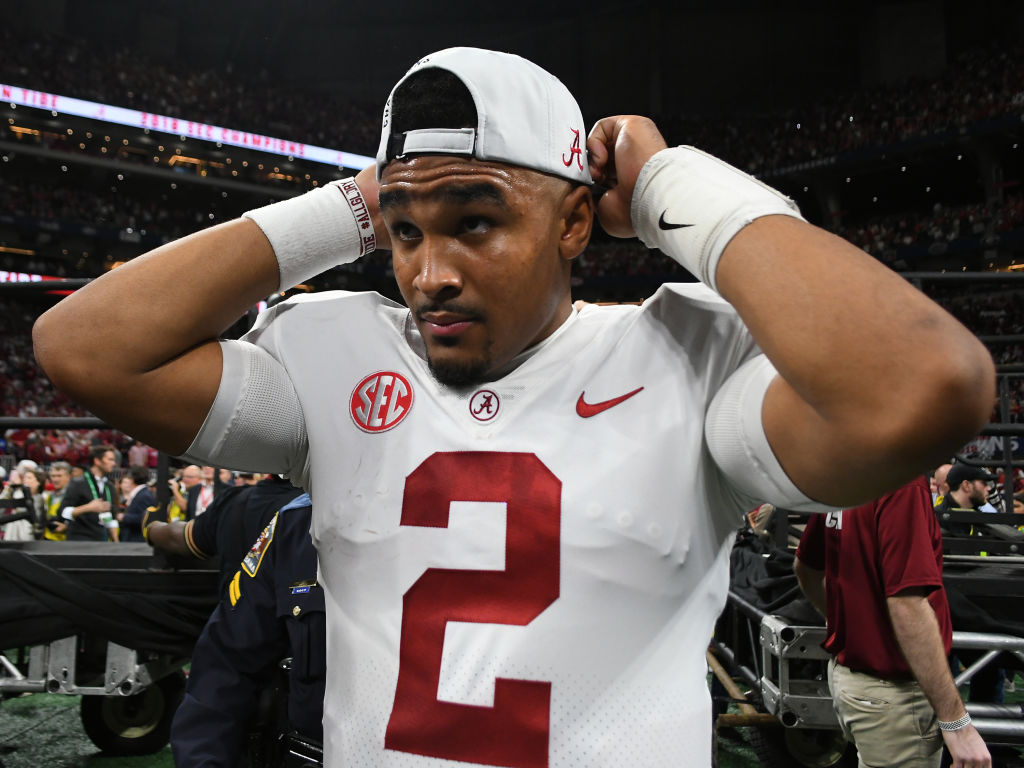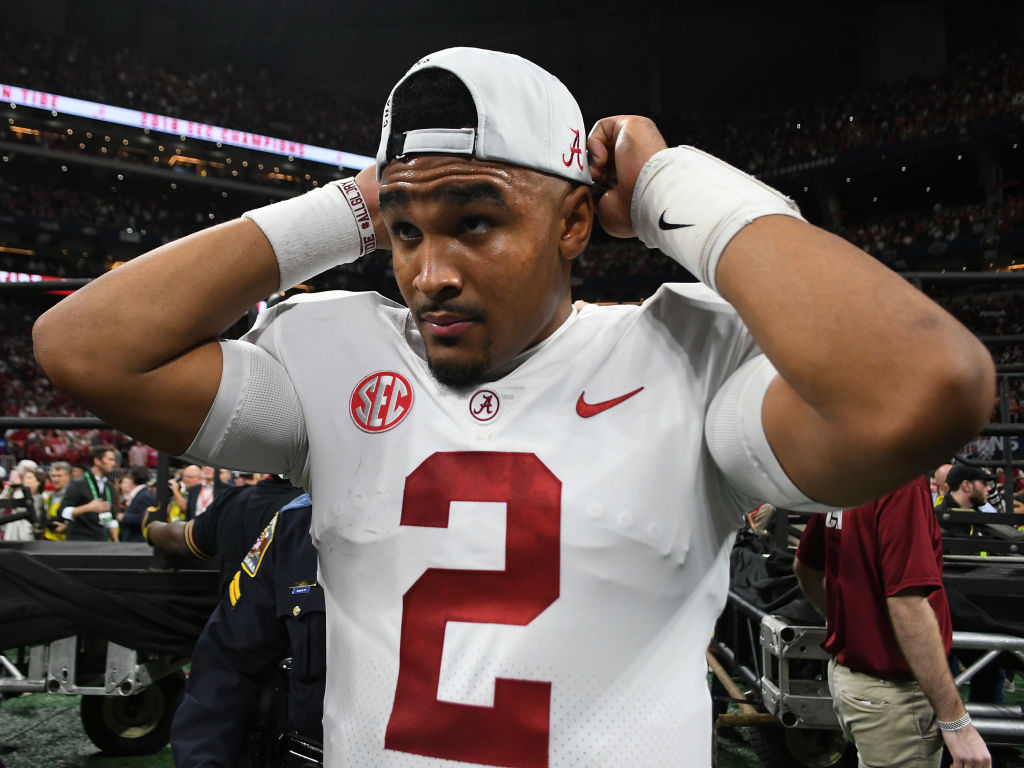 Hurts has a lot to play for, and this final year could be his opportunity to show himself as a, NFL quarterback. Even if he comes off the bench, Hurts probably has a place on an NFL team, but if he can prove himself to be a starter and a valuable piece to a successful Sooners' season, he could raise his stock considerably, especially if it fell after his benching during 2018.

With all of that said, Hurts has handled himself well, said all the right things, and appeared to be accepting of whatever is thrown his way. Now, we must wait and see what happens next.