College Football: Why Ohio State Should Start J.T. Barrett at QB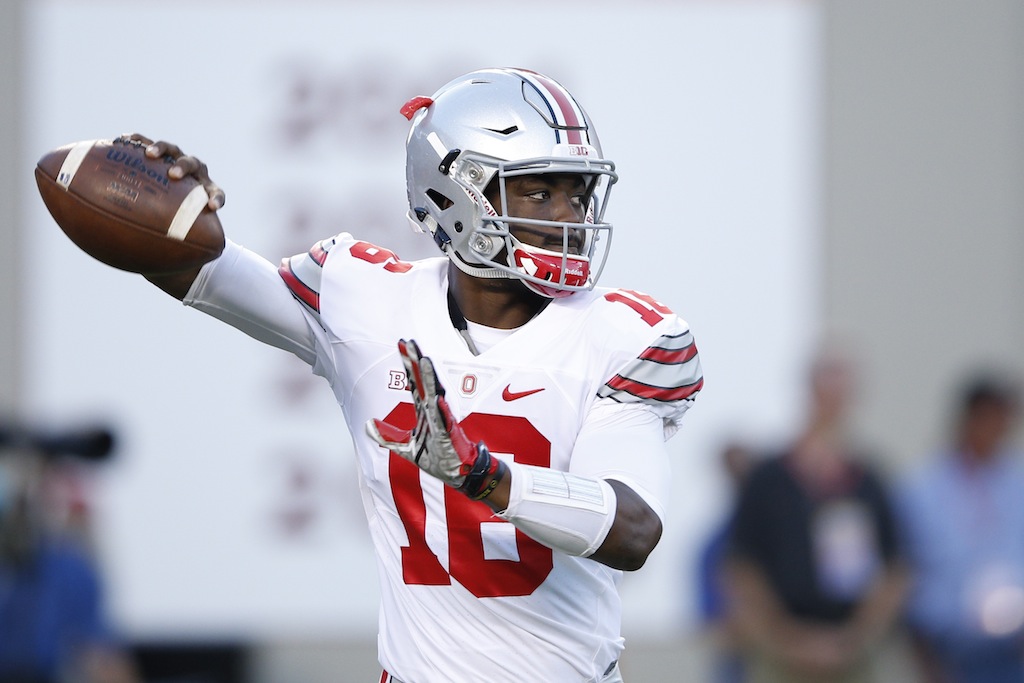 Just as it's been since the start of the 2015 college football season, the Ohio State Buckeyes enter another week as the No. 1 team in the land. Of course, if we've learned anything from watching the defending champs play over the last seven weeks, and that includes the 38-10 drubbing of the Penn State Nittany Lions this past weekend, it's that this team is far from unbeatable.
Despite having more overall talent on its roster than any other team in the country, Ohio State no longer has the same stranglehold over the top spot in the polls as it did prior to the beginning of the year. In fact, if you ask us, having all this star power may actually be what's preventing this club from reaching its full potential. And it all starts with the quarterback position.
Teams are fortunate if they have one reliable starting QB. In the case of Ohio State, it has two — and they are both extremely capable. In Cardale Jones, the Buckeyes have a strong, drop-back passer with a monster arm. In J.T. Barrett, the team has an athletic dual-threat quarterback who can beat the opposition in a multitude of ways. Head coach Urban Meyer finds himself drowning in riches — every coaches dream. Or is it?
For first seven weeks of the season, in spite of mixed results, Meyer has essentially gone with Jones as his starter. Unfortunately, that hasn't stopped the coach from playing both quarterbacks throughout the game. Up until now, that hasn't derailed the Buckeyes' shot at defending their crown. However, following what took place during the team's Week 7 win over Penn State, it's finally time for Meyer to go the rest of the way with just one quarterback. And that quarterback should be J.T. Barrett.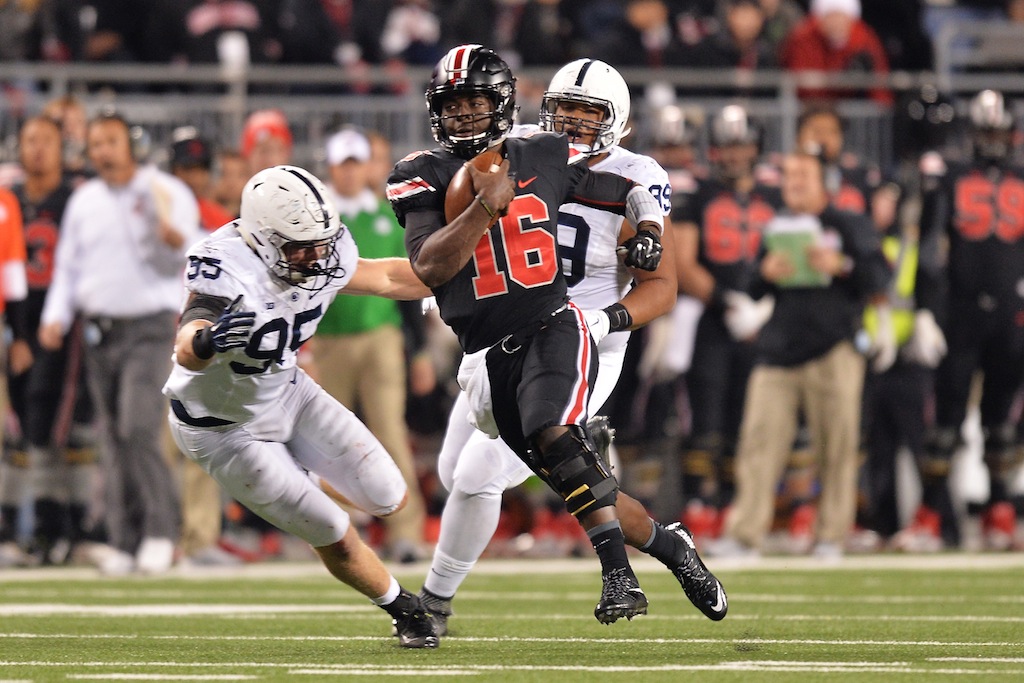 Ohio State's No. 16 may not have started the game as the team's quarterback, but he most certainly finished it. When given the opportunity to be more than just a red-zone specialist, Barrett took full advantage.
He only threw the ball four times on the afternoon, but he completed every pass, including two for touchdowns. Penn State also proved to have no answer for the sophomore's ability to make plays with his feet. Barrett ran the ball 11 times for 102 yards on the ground and two touchdowns. Once again, it appears Meyer has a quarterback controversy on his hands. And he knows it.
"I thought J.T. came in and played great," coach Urban Meyer said. "He ran for [102] yards, and he obviously gives you that dual threat, and when you're bogged down a little bit, he did a great job.
"Just let me evaluate it. I'll let you guys know on Monday, and we'll go from there."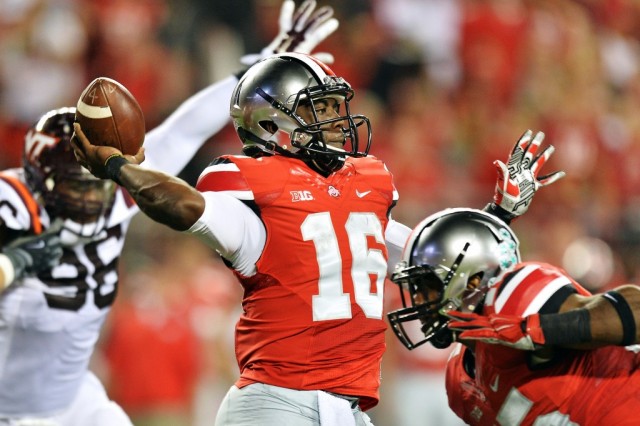 As far head football coaches go, there are very few in today's game on the same level as Urban Meyer. In a career that's spanned 14 seasons — at four different schools — Meyer has accumulated 149 victories, an .851 winning percentage, and three national championships. He's proven time and time again to be the smartest man on the field. But right now, his indecisiveness with respect to the hardest position in all of sports, is hurting Ohio State. And it needs to stop before it's too late.
Cardale Jones helped the Buckeyes win a national championship last season. But that was then. In a new year, with new challenges ahead, it's J.T. Barrett who provides Ohio State with the best chance of repeating as national champions. He gives you more options on offense, he's harder to game plan, and his explosiveness is well-documented. For seven weeks now, we've watched the Buckeyes toil with this two-quarterback system. And it was a fun experiment. But now it's time to get serious. It's time to make the right call. It's time to hand over the reins to J.T. Barrett.
All statistics are courtesy of SR/College Football and ESPN.go.com.