Sports
College Football: Why the Utah Utes Are Not Going Undefeated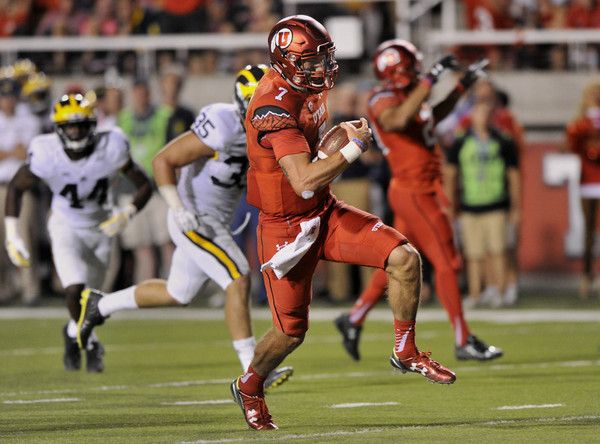 The Utah Utes are hot. With big victories over Oregon, Cal, and Michigan, this team — that began the season outside the top 25 — has climbed all the way up to No. 4 in the polls, receiving the second-most first place votes this week. With all of this success, the Utes have set themselves up for one of their best seasons in school history and have officially become this year's trendy championship pick.
Breaking down the roster of this team, it makes sense why so many are jumping on the Utah bandwagon. Travis Wilson is playing some great football at quarterback, both with his arm and his legs. Devontae Booker is proving to be among the best running backs in the nation. Those guys lead the offense, but on defense, the Utes have also been very good, giving up under 20 points per ball game. With the explosiveness they have on offense, its tough to beat this team if you can't score more than 20. Even against some great competition, Utah has proven its strength.
So everything seems to be going in favor of an unbeaten season for Utah. They've got the players. They've proven they can win big games. What's going to stop them from reaching the ranks of the unbeaten and, ultimately, the College Football Playoff? We've got the answer.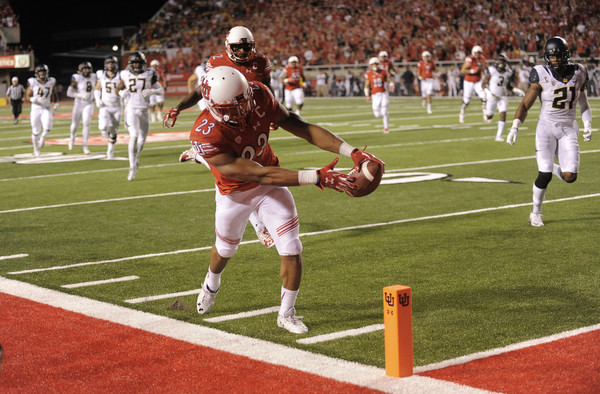 Breaking down the Utes' remaining schedule, things are more than in their favor. This upcoming weekend, they host a decent Arizona State team who shouldn't give Utah too much of a fit. Mike Bercovici and the Sun Devils' offense can score, but to say their defense can stop the Utes is a stretch.
Next, Utah will face the USC Trojans in Los Angeles — a tougher challenge than the Utes may have seen at this point . Things have become disastrous for the Trojans in what was supposed to be a season of contention. They fired their head coach and have already picked up two losses, so it seems like they might fold their cards. However, USC could also rally against all the adversity and be a dangerous team in the second half of the year. Cody Kessler is a good QB and will give the Utes problems on defense. This will be a battle that could easily trip Utah up.
After USC, Utah will host Oregon State, travel to play a competitive Washington Huskies' team, and then head to Tucson to play Arizona. Of those games, Washington appears to be the best of the bunch, as proven by their win over USC last weekend. Once Utah gets through these three matchups though, it will face its biggest challenge of the season.
In the second-to-last week of the 2015 campaign, the Utes will welcome the UCLA Bruins in a game that could very well decide the winner of the PAC 12 South. Josh Rosen, the Bruins' quarterback, has experienced his ups and downs as a freshman, but he and the rest of the UCLA roster are more than good enough to defeat the Utes on the road and derail all of their hopes and dreams. It could be one of the games of the year in the PAC 12. After UCLA, Utah will finish up with the bottom-feeding Colorado Buffaloes to conclude their regular campaign.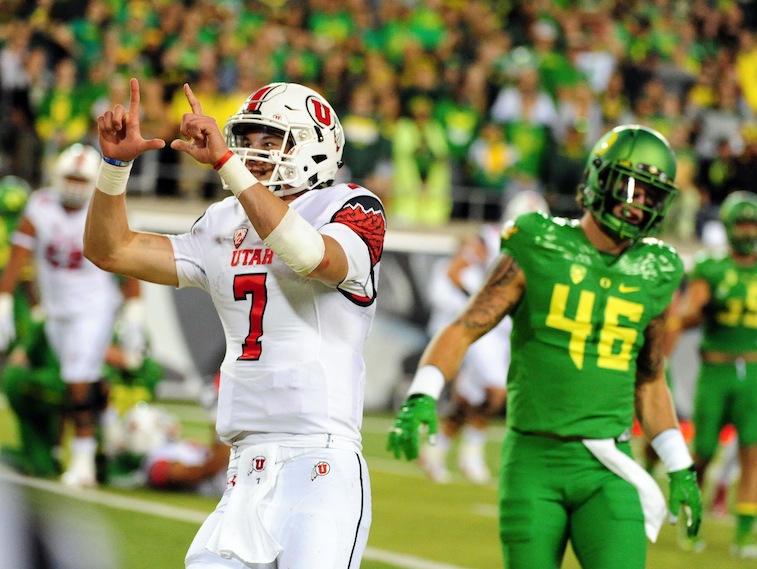 The schedule is manageable. The roster is talented. Everything is in favor of an unbeaten campaign for the Utah Utes. So what's going to stop them?
The one problem with Utah — something they will deal with throughout the rest of the year — is the fact that they may peak too early. Yes, it's a common excuse for several strong teams that have lost throughout the history of sports, but this issue is something that has spoiled so many championships seasons that it can't be ignored.
Early this season, the previously trendy Ole Miss Rebels got a big win against Alabama, only to face a crushing defeat a few weeks later. Utah could easily head down this road. They might rack up a few more wins before it happens, but this is a team that could let the hype get to their heads, only to be dealt a crushing blow by an unexpected opponent.
Maybe it will be a team like Washington or even Arizona State that will ruin the Utes' run at perfection. Regardless, there is still a lot of football to be played and Utah is going to get tested week-in and week-out because of all this publicity. For a program that isn't accustomed to this level of success, a loss or two is highly likely for Utah before the season comes to a close.