College Football's 4 Biggest Games in Week 14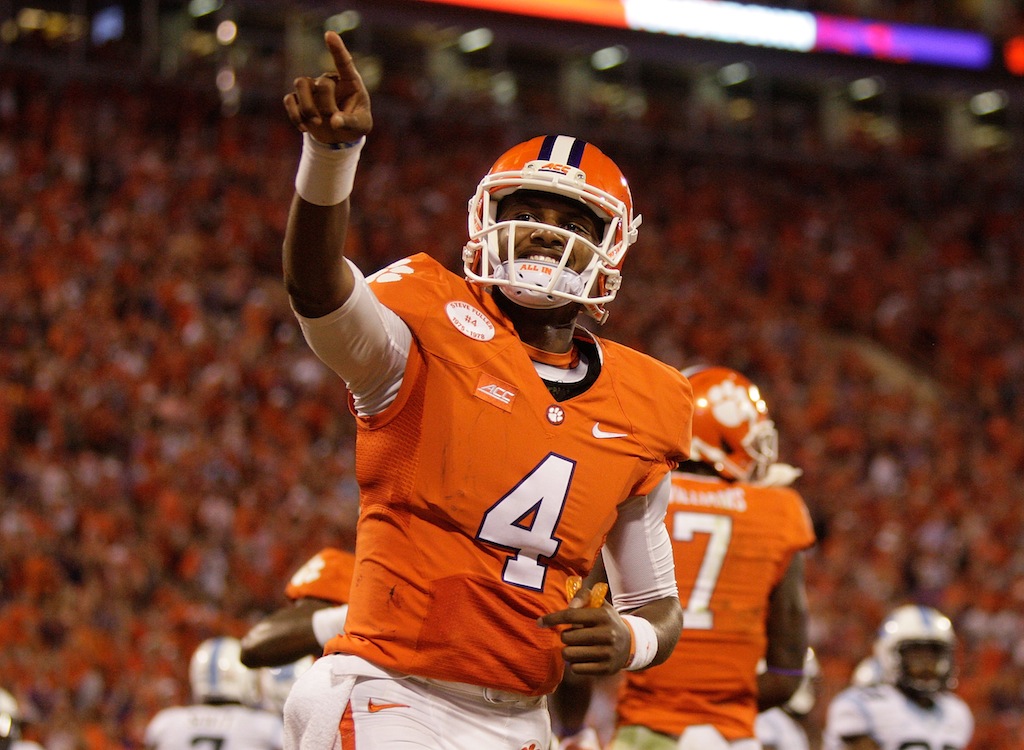 College football's regular season was full of more twists and turns than we could possibly mention. But the year isn't over just yet. As we get set for the upcoming conference championship games, we know that for the teams still hoping to secure a spot in the College Football Playoff, it all comes down to this. One week. One game. One last chance to prove you belong. Does it get more exciting than that? We think not. Since this sport's single-elimination tournament is only made up of four teams, it's only fitting that we dissect the same number of upcoming games. We've always been a sucker for symmetry. Here's a look at the four biggest games in Week 14 in college football.
1. (20) USC Trojans vs. (7) Stanford Cardinal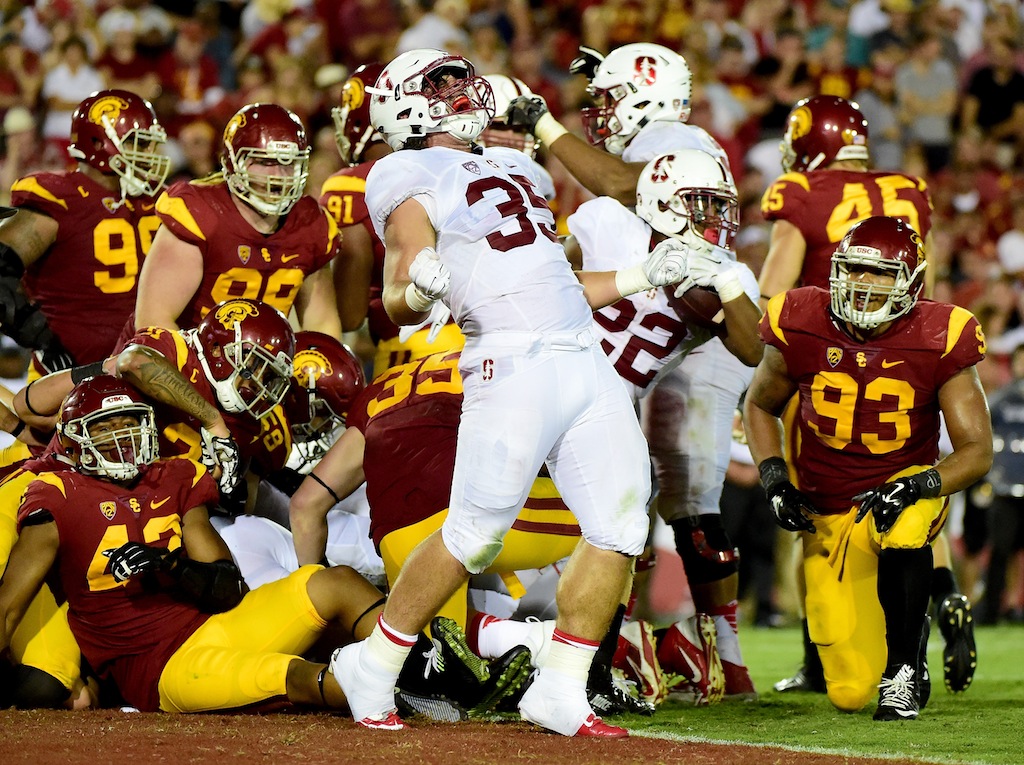 As the No. 7-ranked team in the country, the Stanford Cardinal still hold a slim chance of making it into the College Football Playoff. However, in order for that to happen, they must defeat the No. 18-ranked USC Trojans in this weekend's Pac-12 Championship Game at Levi's Stadium. Interestingly enough, when these two rivals met earlier in the season, it was the Trojans — ranked No. 6 in the AP poll at the time — who wound up getting upset by a score of 41-31. Something tells us USC would love the opportunity to play the spoiler this time around.
2. (18) Florida Gators vs. (2) Alabama Crimson Tide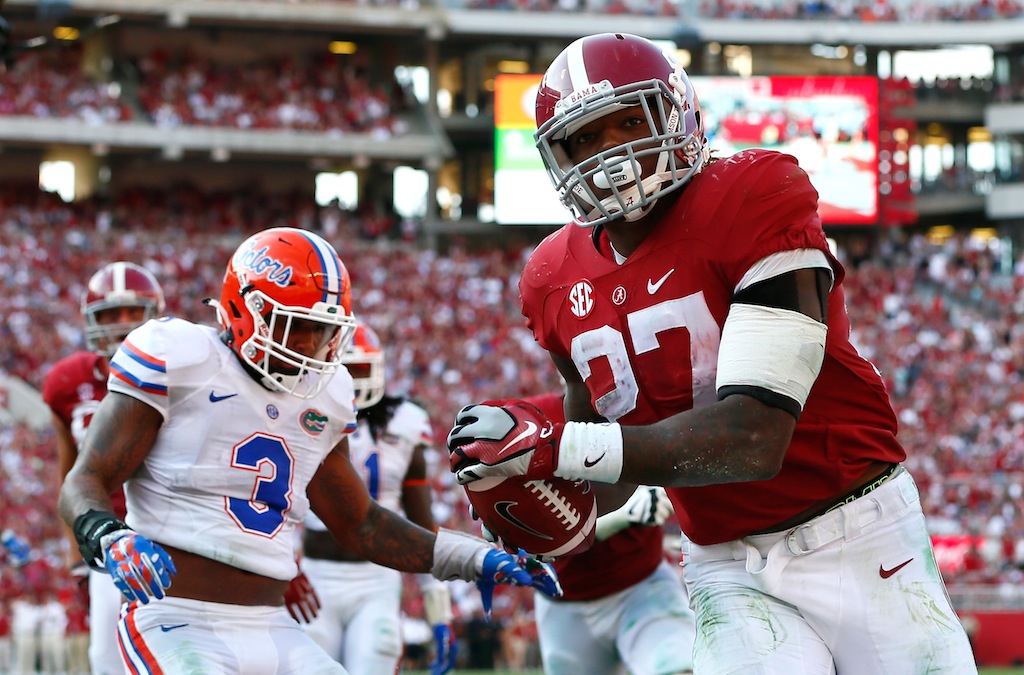 When No. 18 Florida and No. 2 Alabama square off in the 2015 SEC Championship Game, you'll be hard-pressed to find anyone who doesn't think Nick Saban and the all-powerful Tide will roll right over the Gators and into the College Football Playoff. Still, with Alabama firmly planted as a top-four team in the nation, should Jim McElwain's bunch pull off a massive upset, it would certainly create an unwanted headache for the CFP selection committee. And since we love it when the world of college football is filled with chaos, take a wild guess as to how we want this one to turn out.
3. (10) North Carolina Tar Heels vs. (1) Clemson Tigers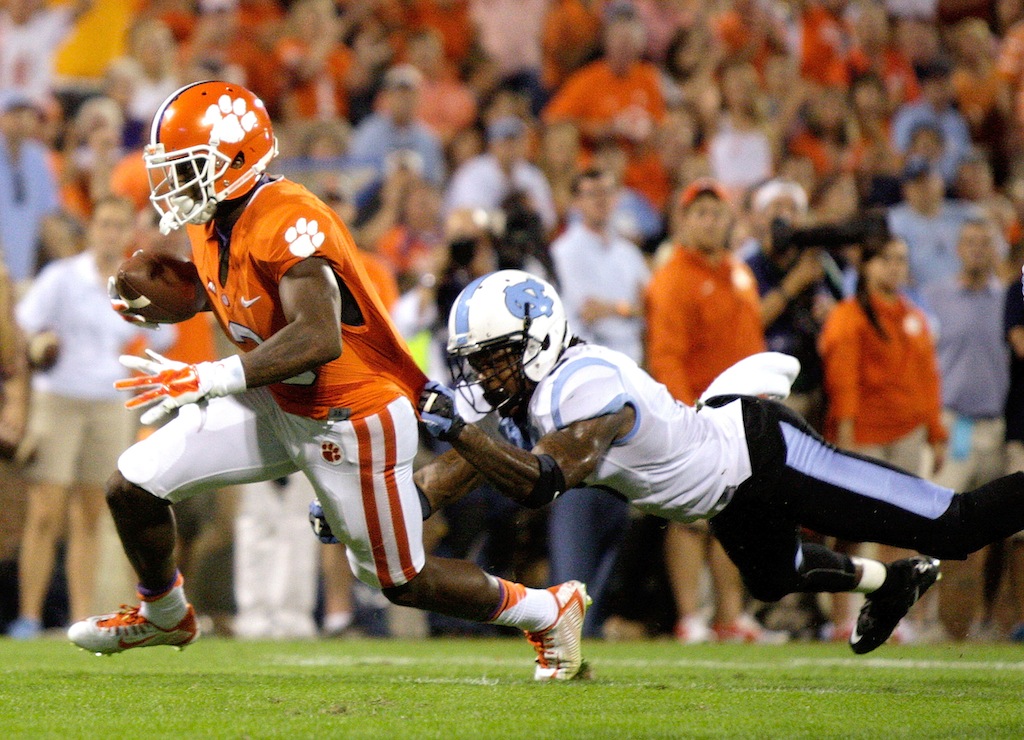 Even if the North Carolina Tar Heels (No. 10 CFP, No. 8 AP) manage to take down the No. 1-ranked Clemson Tigers in the upcoming ACC title game, it doesn't necessarily guarantee them a spot in the College Football Playoff. Still, while we have a hard time picturing Florida upsetting Alabama, with the way UNC has been playing, we can't say the same about the Tar Heels toppling the Tigers. Of course, despite our overwhelming affinity for hysteria in college football, we happen to like Clemson quarterback Deshaun Watson just a bit more. Plus, what kind of monsters would we be if we wished to see an entire town deprived of a massive pizza party?
4. (5) Michigan State Spartans vs. (4) Iowa Hawkeyes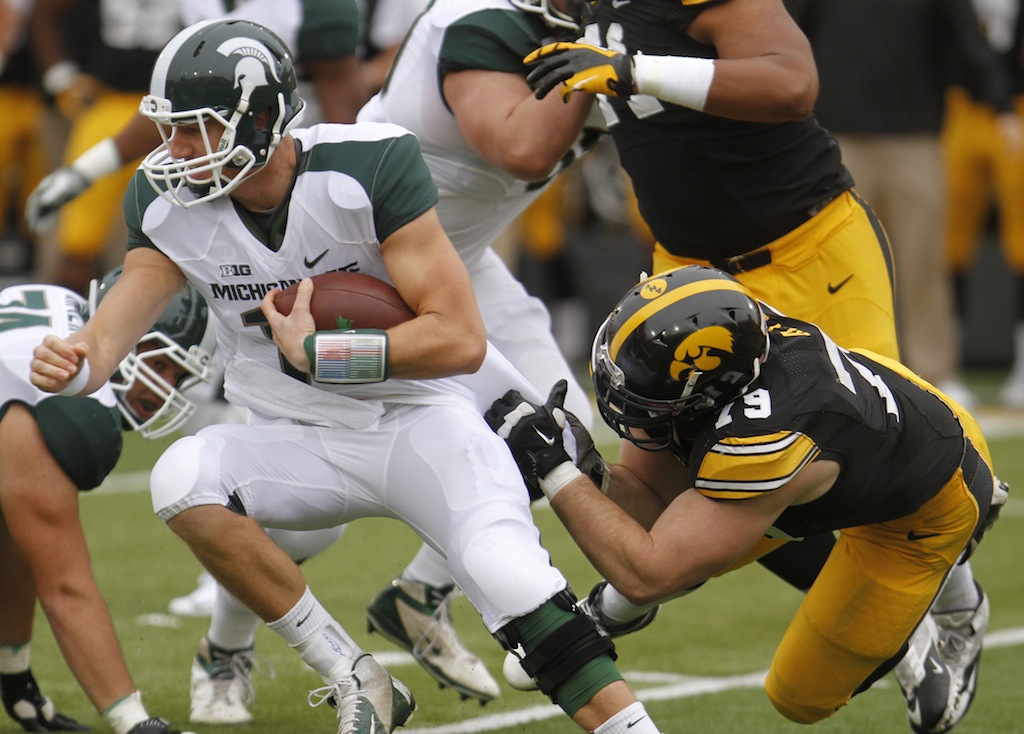 Since we hardly ever get to experience a playoff before the playoff, where the stakes are that much higher, we feel it's only right to enjoy it while we still can. The 2015 Big Ten Championship Game pins the No. 5-ranked Michigan State Spartans against the No. 4-ranked Iowa Hawkeyes.
Considering their positions in the new College Football Playoff rankings, it's fair to assume that the winner of this matchup with earn a spot in the second-ever College Football Playoff. Will Mark Dantonio and the mighty Spartans keep their championship dreams alive or will Kirk Ferentz and his overlooked Iowa squad remain undefeated on the year and finally receive the respect they deserve? We'll have our answers soon enough.
All statistics are courtesy of SR/College Football and ESPN.com.