Which Colleges Produced the Most Players in Super Bowl 51?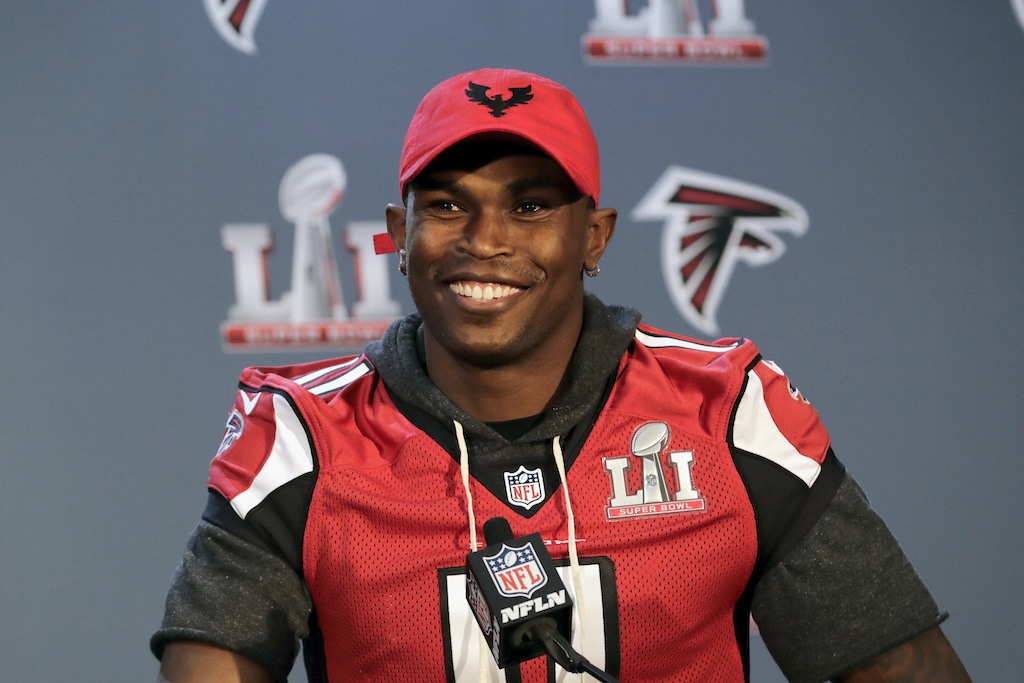 Excited for Super Bowl LI? That's totally understandable. This much-anticipated showdown between the New England Patriots and the Atlanta Falcons — two teams that feature some of the game's premier players — has it all. Truth be told, we'd actually be a little worried if you weren't getting giddy for the big game. We can hardly keep it together — and that's part of our job. You know… to keep it together.
Not only are the stakes incredibly high (obviously, it's the freaking Super Bowl), but for some individuals, it's also a golden opportunity to prove their worth and cash in in the process. As a result, on the sport's biggest stage, it's important for players to come through. And yet, when it comes to certain colleges, the heavy lifting is already taken care of.
This might seem like an odd topic to discuss, particularly at this moment in time, but hear us out. Everyone knows that recruiting is the first step toward building a legit college football program. If you can get the nation's top players to come to your school, you have a much better chance of winning games and sustaining success over a long period of time. Rinse, repeat; that sort of thing. You get it.
Of course, one of the most important pitches that colleges use to sell recruits is to point out how you can get them to the NFL. Well, you know what's even better than simply getting players to the league? Getting players to the Super Bowl. And wouldn't you know, some colleges are much more represented in Super Bowl 51 than others.
Taking into consideration players who are active, injured, or even on the practice squad, here's a look at the colleges with at least three individuals participating in Super Bowl 51.
4. Virginia (3)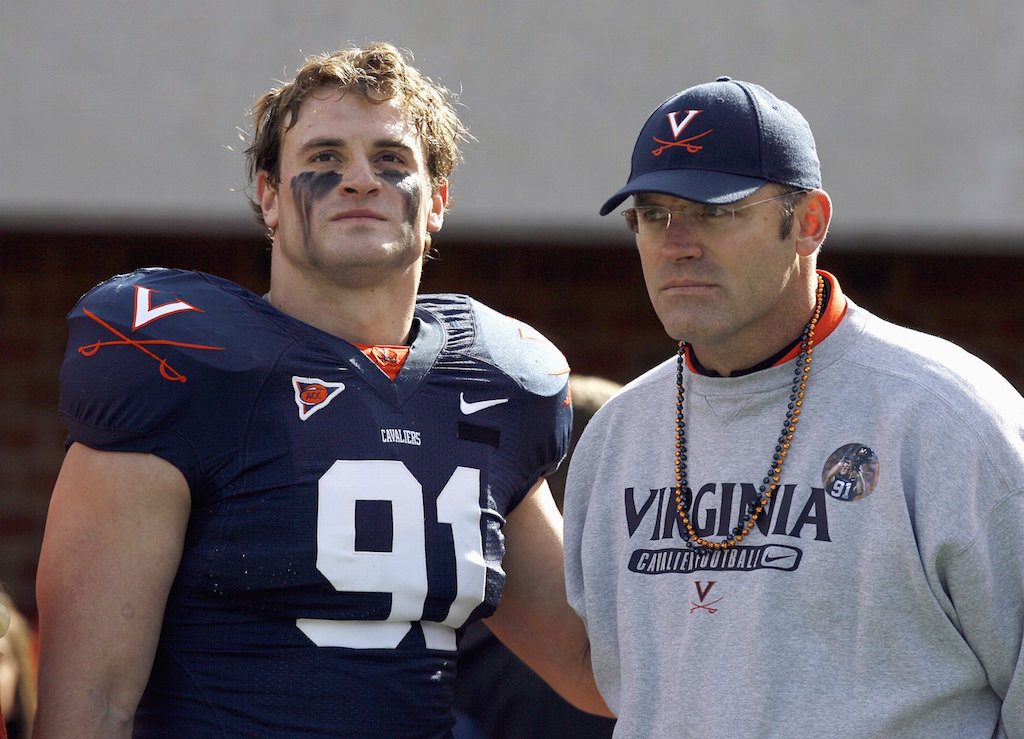 New England

: Chris Long (DE)

Atlanta

: Matt Schaub (QB), LaRoy Reynolds (LB)
Out of the three former players from Virginia preparing to suit up in Super Bowl 51, two names should stand out to most football fans: Matt Schaub and Chris Long. Once the starting quarterback for the Houston Texans, Schaub has since bounced around the league for a couple seasons, eventually settling in Atlanta as Matt Ryan's backup.
As for Long, the former No. 2 overall pick — in 2008 — signed a one-year deal with the Patriots this offseason following eight long years with the Rams. One thing's for certain, Howie's son is definitely moving up in the world.
4. Washington (3)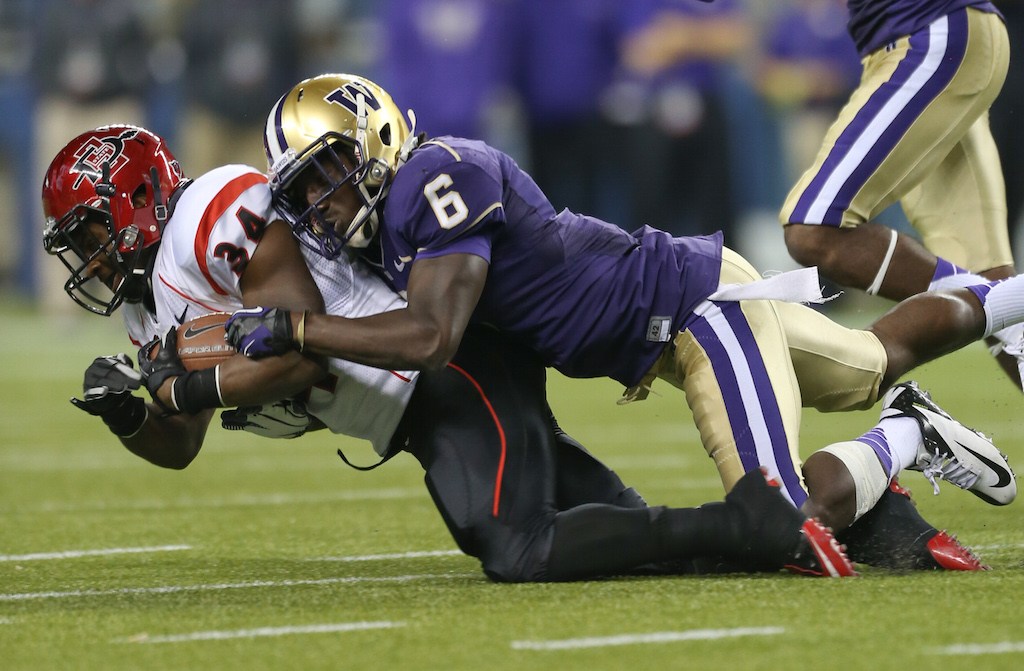 New England

: N/A

Atlanta

: Desmond Trufant (CB), Dashon Goldson (SS), Joshua Perkins (TE)
The Atlanta Falcons made sure Washington is well-represented in Super Bowl 51. The school's most recognizable alumni is Desmond Trufant, a fourth-year veteran whom the team selected with the No. 22 overall pick in the 2013 draft. Unfortunately, while the 26-year-old cornerback thrived in 2015, earning his first-ever trip to the Pro Bowl, this season was not as kind. Trufant landed on injured reserve after tearing his pectoral back in November.
4. Arizona State (3)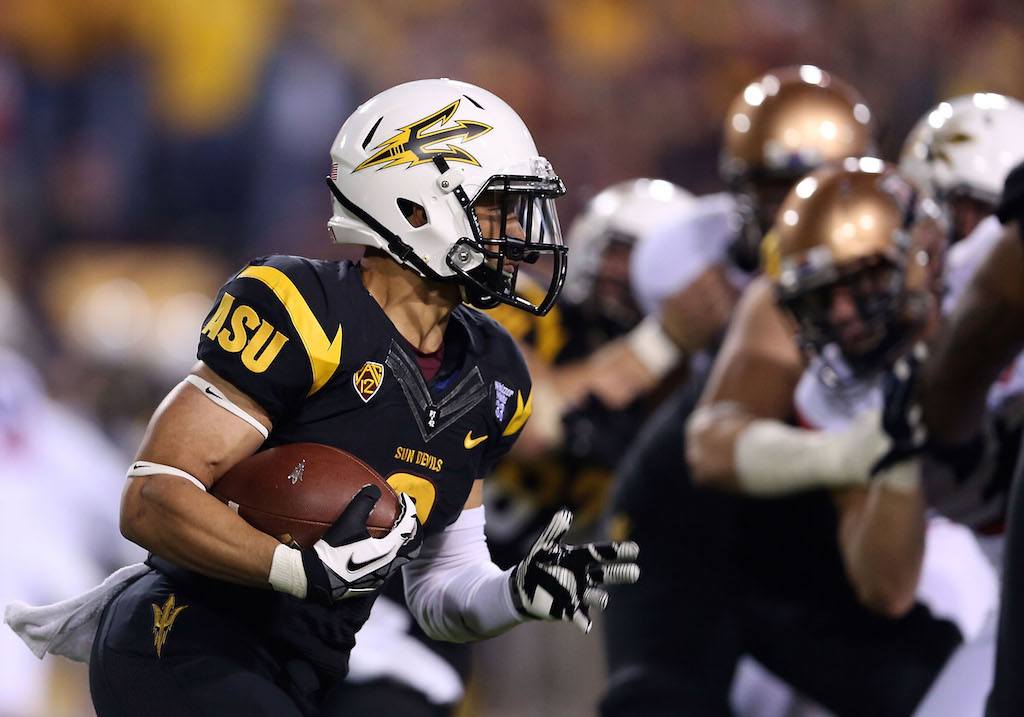 New England

: D.J. Foster (RB), Devin Lucien (WR), Jamil Douglas (C)

Atlanta

: N/A
Although Arizona State has three former players associated with Super Bowl 51, it wouldn't surprise us if none of those names ring a bell. Wide receiver Devin Lucien was a seventh-round pick for the Pats in 2016, and offensive lineman Jamil Douglas signed with the team's practice squad back in October. Running back D.J. Foster, an undrafted rookie in 2016, was the only one who actually saw any live action this season, playing three games and amassing 24 yards on the ground. 
4. Georgia (3)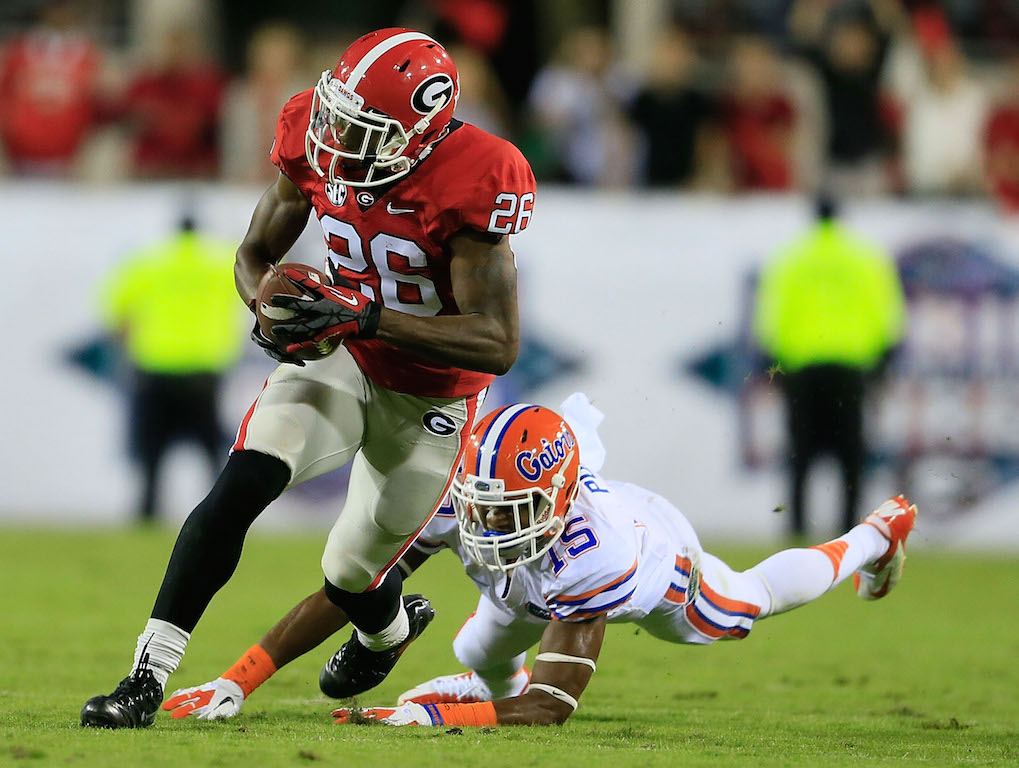 New England

: Malcolm Mitchell (WR), David Andrews (C)

Atlanta

: Chris Mayes (DT)
The Patriots selected speedster Malcolm Mitchell in the fourth round of the 2016 draft. The former Bulldog certainly made the most of his opportunity. Mitchell played 14 games this season — starting in six — and finished the year with 32 catches for 401 receiving yards and four touchdowns. Although the wideout has been nursing a knee injury, it wouldn't surprise us to see him make an impact in Super Bowl 51.
3. LSU (4)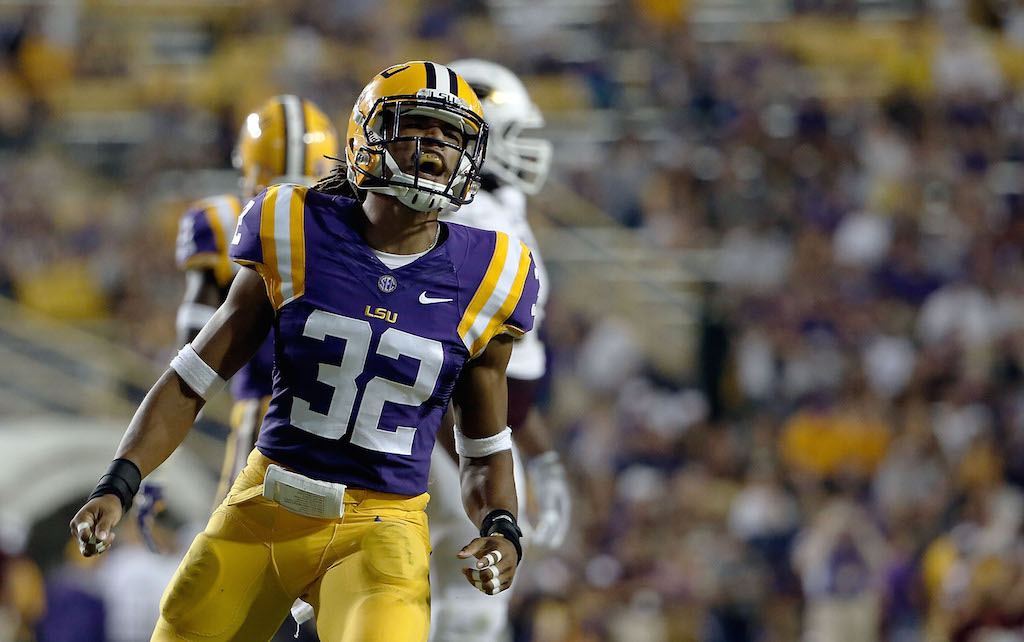 New England

: Barkevious Mingo (LB)

Atlanta

: Jalen Collins (CB), Tyson Jackson (DE), Deion Jones (LB)
LSU has been mighty kind to the Atlanta Falcons. The team selected cornerback Jalen Collins in 2015 (No. 42 overall) and he's quickly emerged as a vital part of the secondary, posting two interceptions in eight games this season. In Deion Jones, the club's No. 52 overall pick in 2016, the Falcons found a reliable outsider linebacker who consistently makes big plays. Jones started 13 games — played in 15 — this season, finishing the year with three interceptions and leading the team in pick-sixes with two.
3. Auburn (4)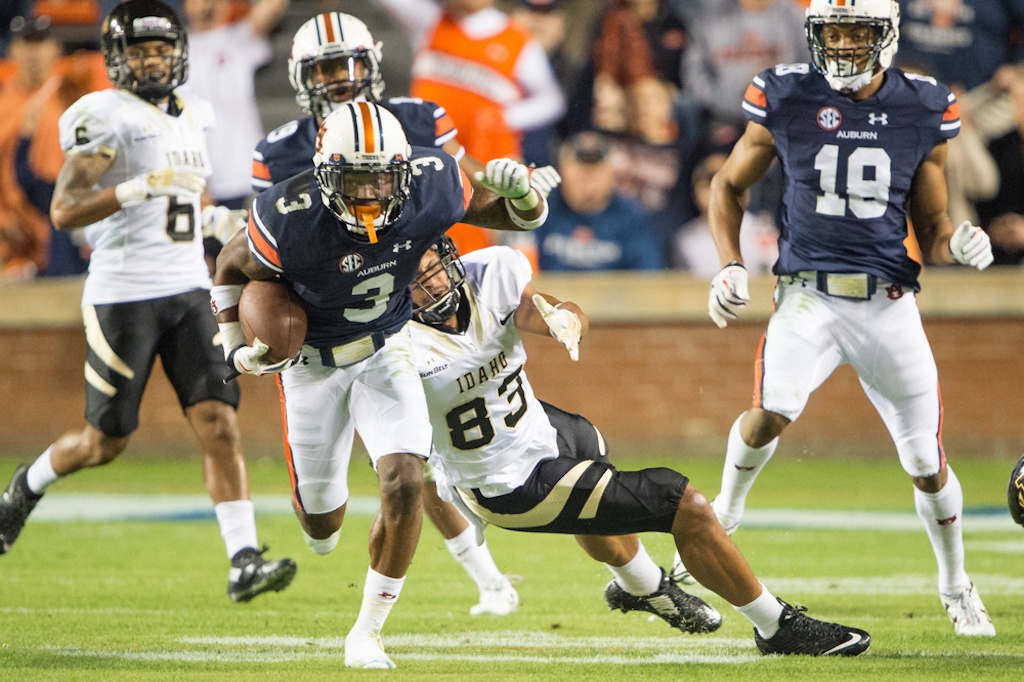 New England

: Jonathan Jones (CB), Brandon King (FS)

Atlanta

: Josh Harris (LS), Ryan White (CB),
Props to Auburn for having four of its past players in the big game. Although none of these individuals have the same name recognition as other alumni (who could forget Cam Newton's "memorable" performance in Super Bowl 50?), that shouldn't diminish the Tigers' contribution this time around. Hey, who knows, Super Bowl MVPs can come out of nowhere.
2. Rutgers (5)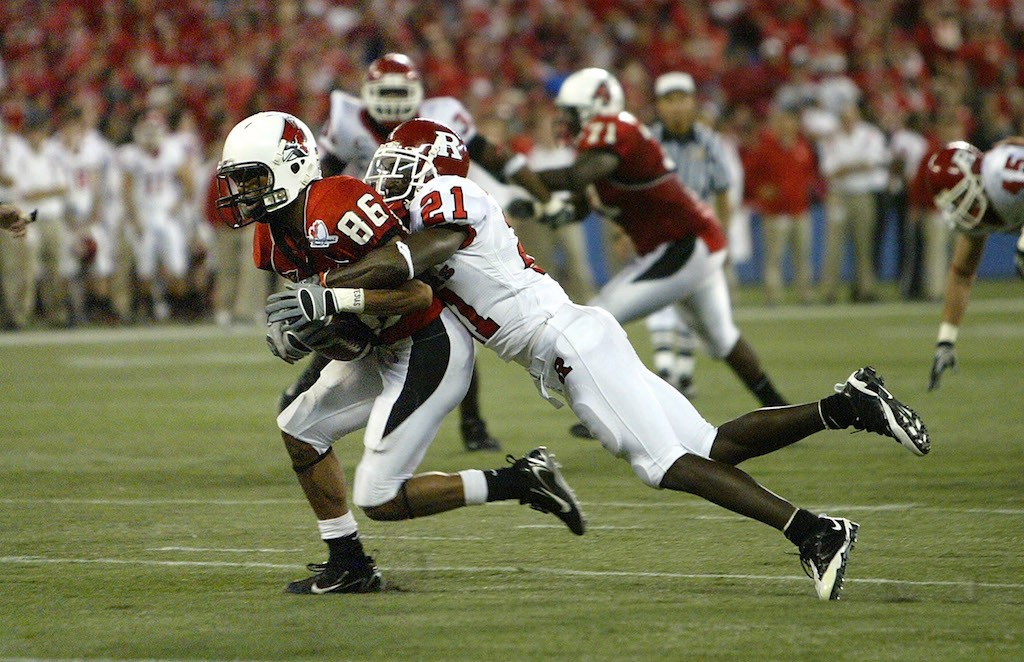 New England

: Devin McCourty (FS), Logan Ryan (CB), Duron Harmon (SS), Jonathan Freeny (LB)

Atlanta

: Mohamed Sanu (WR)
Bet you didn't see this one coming. Rutgers has some big-time alumni in Super Bowl 51. New England Patriots safety Devin McCourty, who joined his second Pro Bowl this season, is widely considered one of the top players in the game at his position.
Then there's wide receiver Mohamed Sanu. After playing the first three seasons of his career with the Cincinnati Bengals, Sanu signed a five-year, $32.5 million deal with the Falcons this past offseason. He's quickly emerged as another reliable weapon for the league's most high-powered offense. Expect the Scarlet Knights to have a major impact on Super Bowl Sunday.
2. Stanford (5)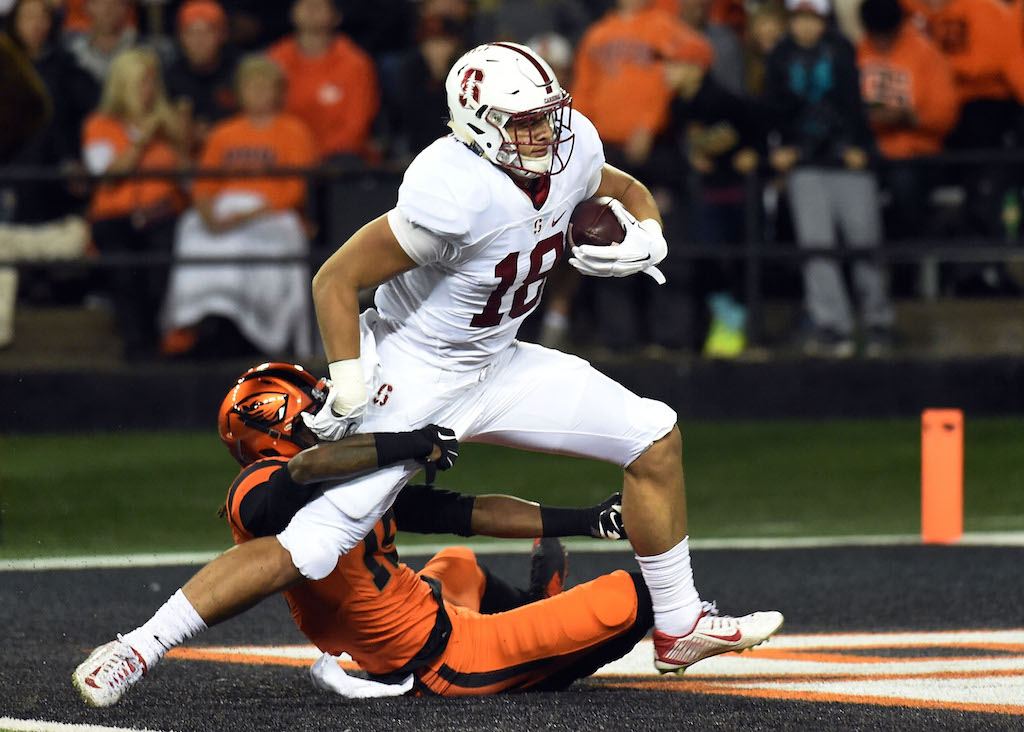 New England

: Tyler Gaffney (RB), Cameron Fleming (OT), Jordan Richards (SS)

Atlanta

: Austin Hooper (TE), Levine Toilolo (TE),
Like Rutgers, Stanford has five former players associated with Super Bowl 51. However, in the case of the Cardinal, we think Austin Hooper deserves to be highlighted. The Falcons selected the tight end with the 81st pick in the 2016 draft, and he rewarded their confidence by averaging 14.3 yards per catch to go along with three touchdown receptions. If you ask us, Hooper has "unsung hero" written all over him.
1. Alabama (6)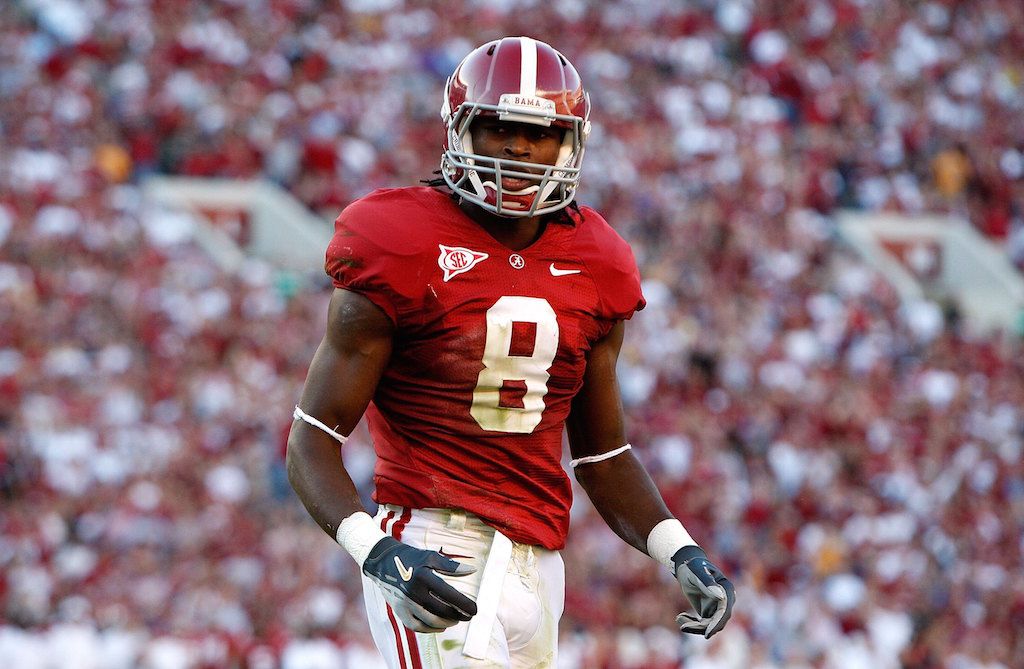 New England

: Dont'a Hightower (LB), DeAndre White (WR), Michael Williams (TE), Cyrus Jones (CB)

Atlanta

: Julio Jones (WR), Courtney Upshaw (DT),
To the surprise of absolutely no one, Alabama alumni are poised to leave a lasting mark on Super Bowl 51. A few players from the university are worth mentioning. However, we can't help but feel the need to give Falcons wide receiver Julio Jones all the attention.
Since being taken with the sixth overall pick in the 2011 draft, Jones has made four Pro Bowls, earned two First-Team All-Pro selections, and led the league in everything from receptions to total receiving yards to receiving yards per game game. He's one of the top wideouts in the game, and a major reason why Atlanta is preparing to play in its second-ever Super Bowl. As always, it's all about the Tide.
Statistics courtesy of Pro-Football-Reference and NCAA.com.