11 Colleges With the Most Players in the NFL Right Now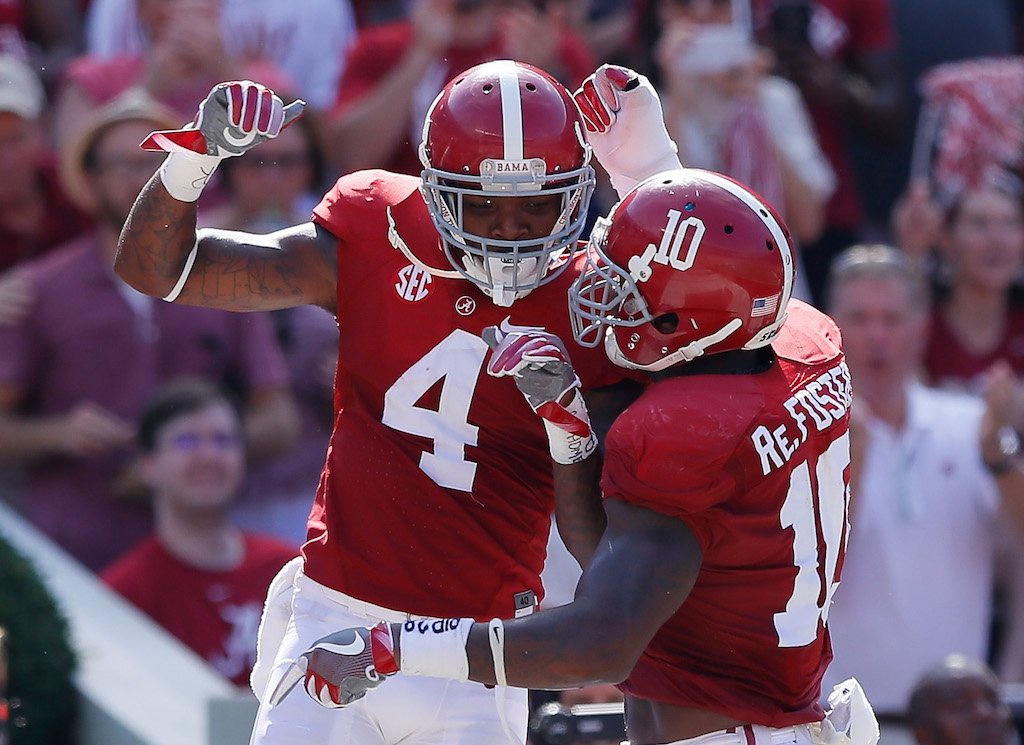 The best college football recruits in the country choose to play ball at a particular school for two reasons: to win national championships and to make it to the NFL. It is really that simple. While only one team will find itself hoisting the trophy at the end of the season, the same cannot be said about sending players to the next level.
According to research done by Business Insider, using data provided by the NCAA, through Week 3 of the 2016 season, there are 31 schools with at least 21 players on active NFL rosters. Clearly, these institutions know what it takes to develop young talent and prepare them for the opportunity to have careers at the game's highest level. Of course, as it is with most things, some programs do a much better job of this than others.
Since we're always looking to determine the best of the best, we figured why not break this list down even further. With that in mind, here's a look at the five colleges with the most players in the NFL.
10. (tie) Oregon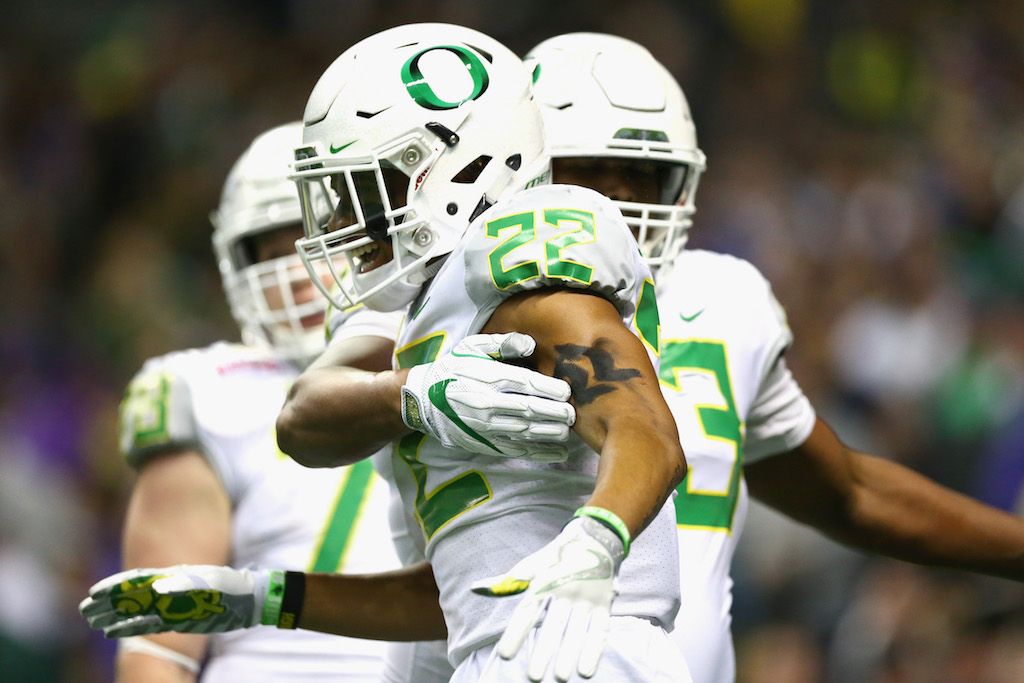 Players on NFL rosters: 30
Recent struggles aside, let's not forget that the Oregon Ducks are only two years removed from competing in the CFP title game against Ohio State. This is a program with deep pockets (thank you, Phil Knight), a need for speed, and the most envious wardrobe in all of college football.
Recruits may be drawn to Eugene, Ore. because of the "swoosh," but they're well aware of Oregon's track record of sending players — 30 at the moment — to the pros. This fact should keep the talent flowing in for years to come.
10. (tie) Oklahoma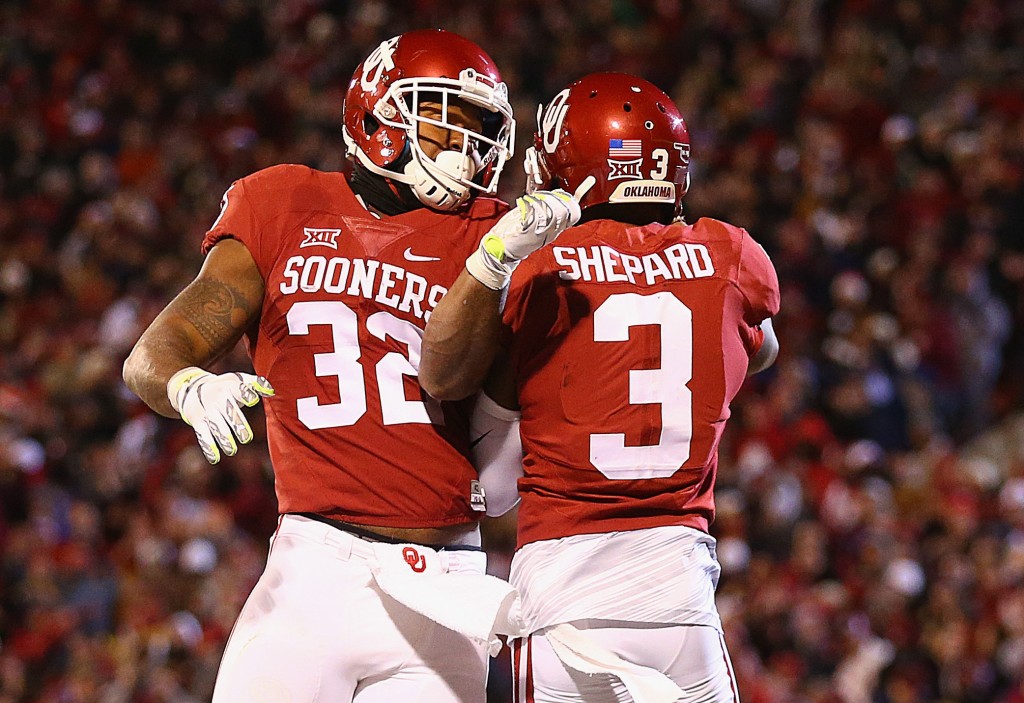 Players on NFL rosters: 30
In his 18 seasons at Oklahoma, Bob Stoops has had more success than most head coaches could ever dream of. He's gone 189-48 (.797 winning percentage), coached 18 All-Americans, been the Big 12 Coach of the Year six times, and won a national championship during the 2000 season. His presence is a major draw for incoming recruits; that and potential for a career at the next level.
At this moment in time, 30 former Oklahoma players strut their stuff on Sundays. It's only a matter of time before this number rises.
8. (tie) USC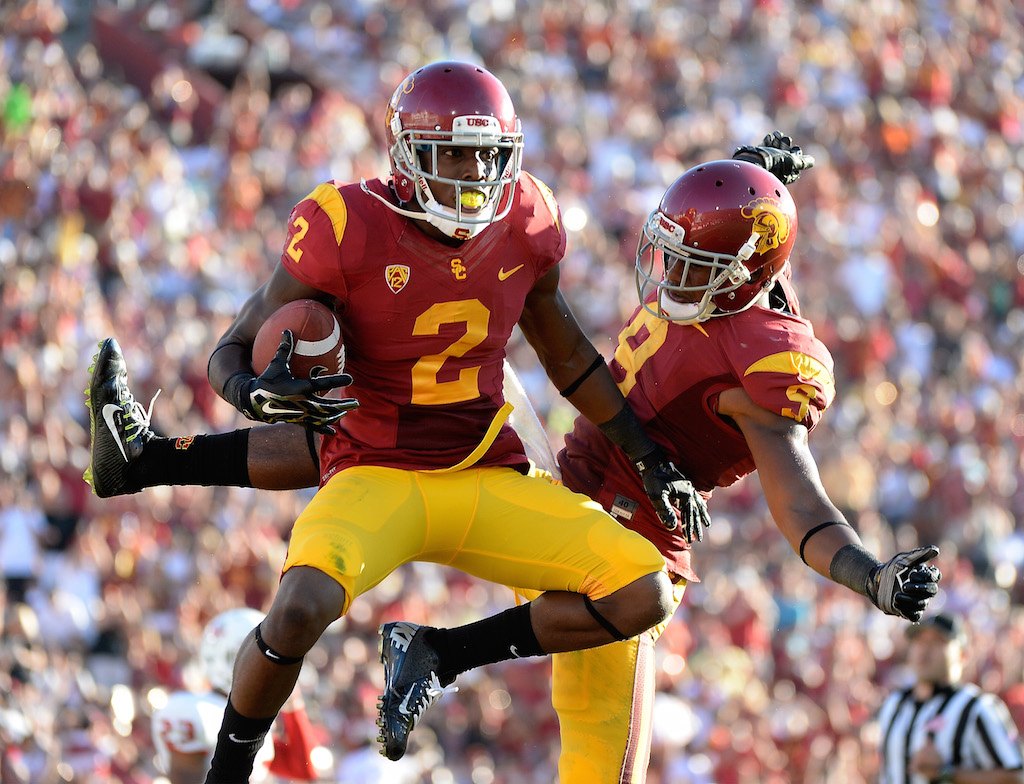 Players on NFL rosters: 31
With the Rams recent return to the West Coast, USC is no longer the closest thing Los Angeles has to a professional football team. Still, that doesn't mean the Trojans won't continue to send players to the next level in droves. Having just 31 alumni playing in the NFL may seem like a small number for one of the nation's premier hotbeds of talent, but trust us, Trojan Nation is on the up and up.
8. (tie) Auburn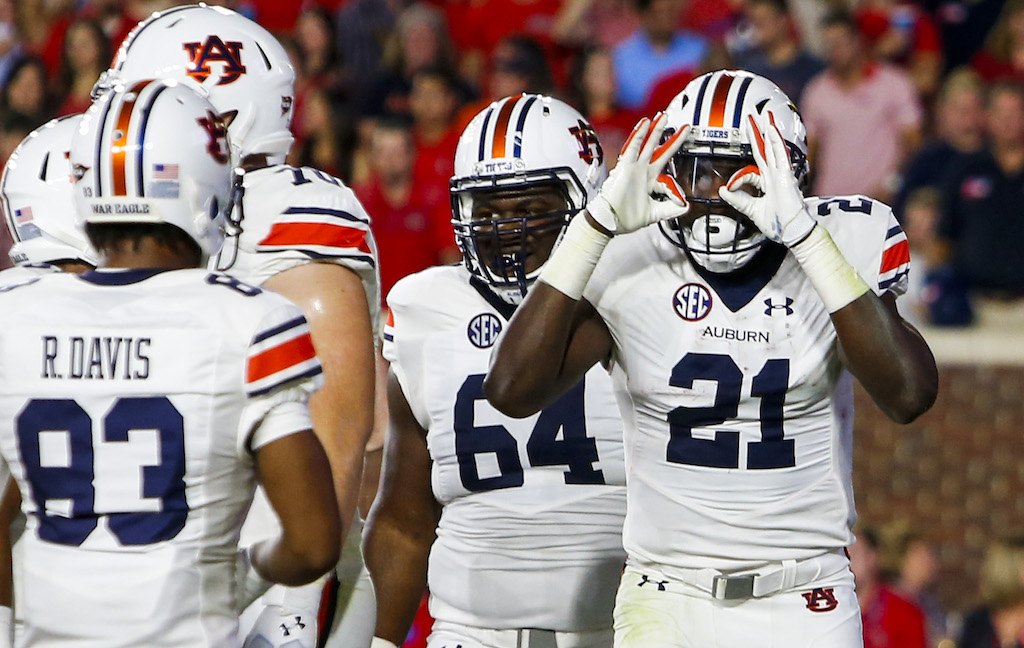 Players on NFL rosters: 31
Auburn may struggle at times to keep pace with the rest of the SEC, but that doesn't stop the influx of talented, young players to the program. Recruits know that attending Auburn means playing in the national spotlight, competing against the nation's top talent, and having a legit chance to move on to the next level. 31 former Tigers, including the 2015 MVP, currently suit up in the National Football League. We don't imagine this changing anytime soon.
7. Clemson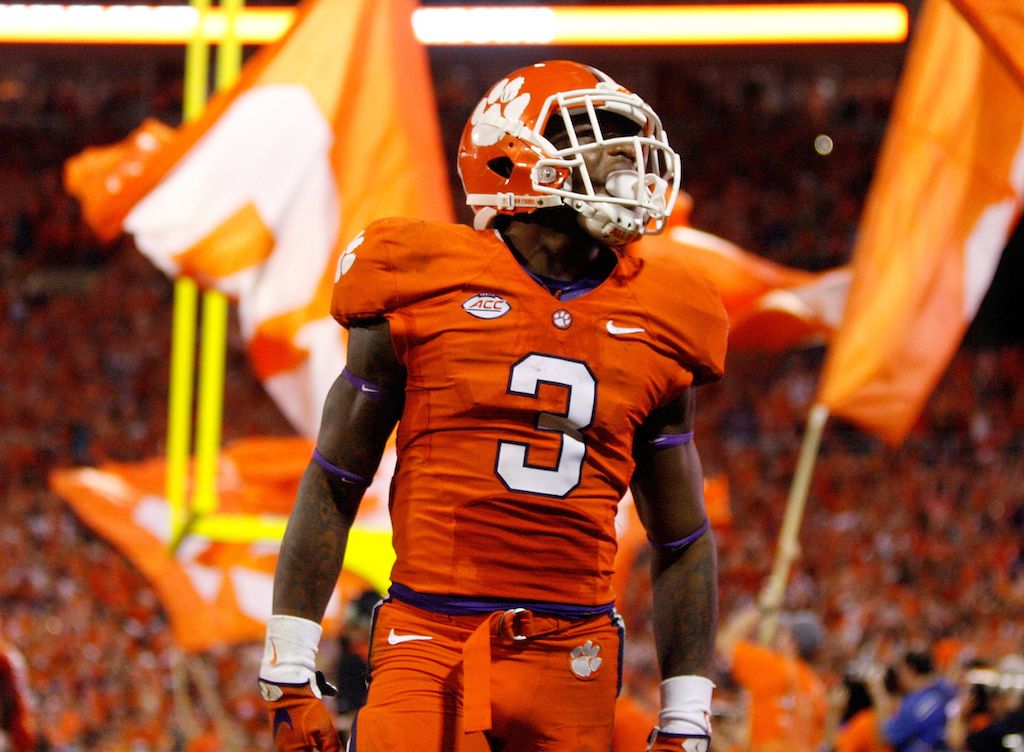 Players on NFL rosters: 33
An elite head in Dabo Swinney, two straight ACC titles, and two consecutive trips to the College Football Playoff. This is what Clemson has to offer. And when you can get the job done against on a yearly basis, you're bound to get the attention of many of the nation's up-and-coming superstars; 33 players now compete on Sundays. Death Valley is clearly the place to be.
6. Georgia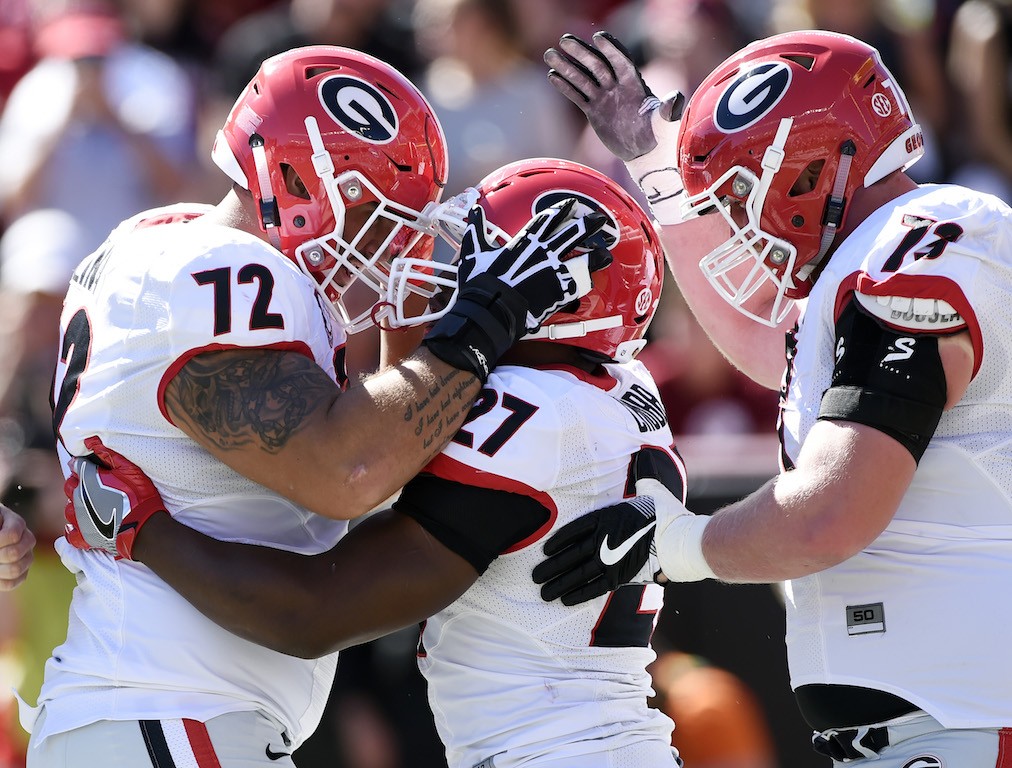 Players on NFL rosters: 36
Georgia consistently falls short of expectations, but that doesn't diminish the historical significance of the program. The Bulldogs have one of the most diehard fanbases in the country, a rich tradition of excellence, and a laundry list of superstar alumni. Georgia supporters might have to wait a bit before their team competes for national championships on a regular basis, but with 36 former players currently on NFL rosters, at least they know the school will never be short on incoming talent.
5. Florida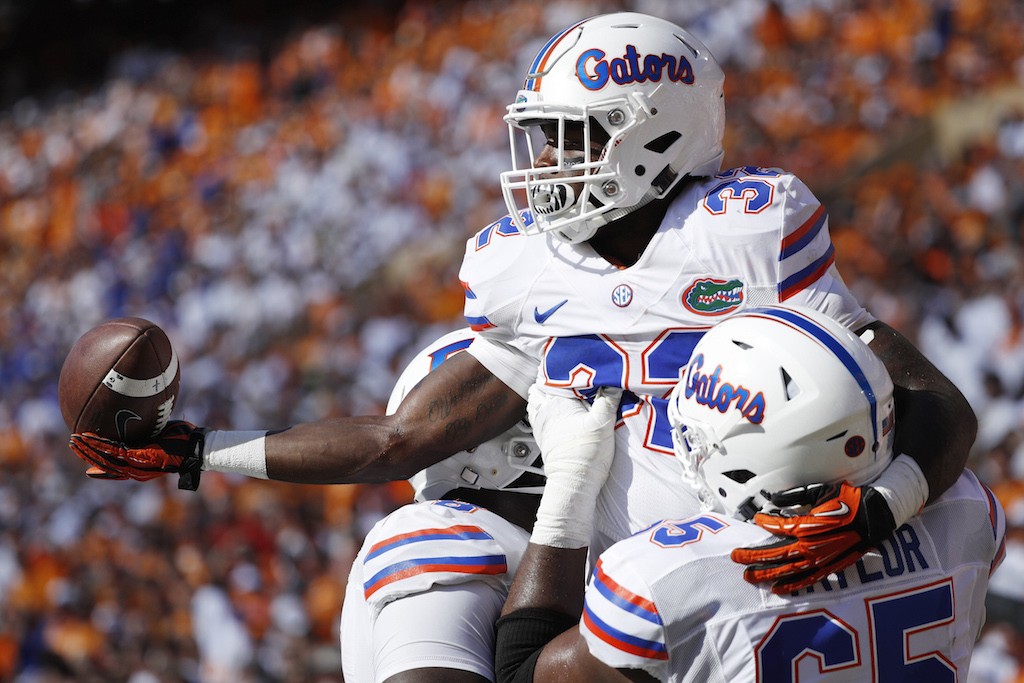 Players on NFL rosters: 38
While this year's Florida Gators haven't been elite, the program itself has consistently been a hotbed for future NFL talent. In fact, during the 2016 NFL Draft, Florida had two players selected in the first 17 overall picks. Therefore, we're not surprised to learn that 38 former Gators currently suit up on Sundays. If we're totally honest, we thought there'd be more.
4. Ohio State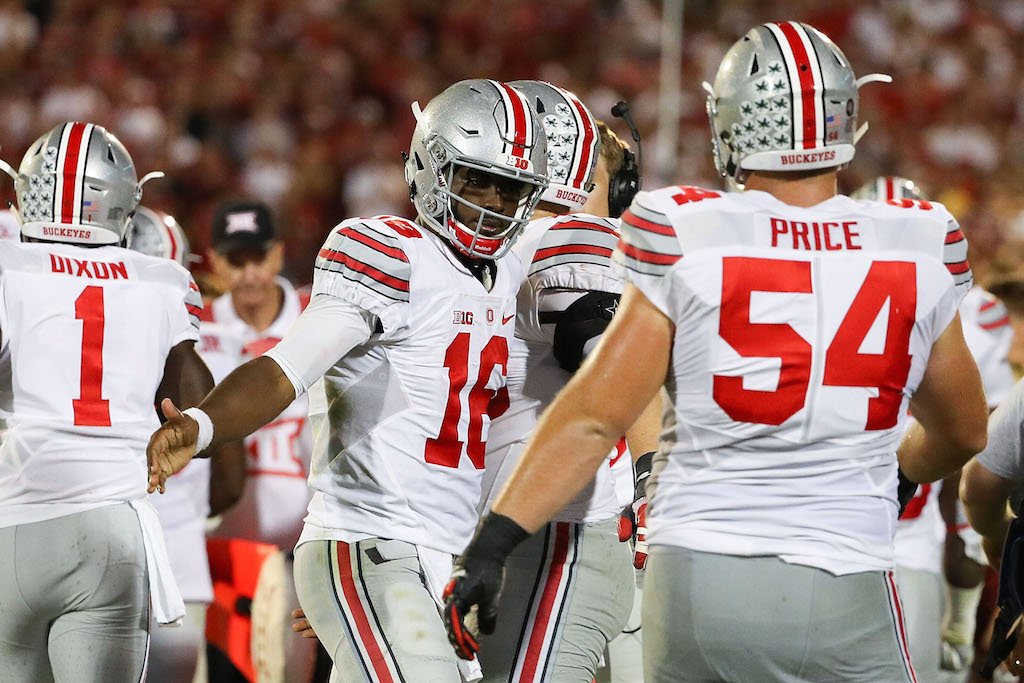 Players on NFL rosters: 39
Since Urban Meyer took over the coaching reins at Ohio State back in 2012, the Buckeyes have gone 53-4, finished in the top five in the AP poll three times, and won a national championship. With this sort of success, it's no wonder many of the nation's top high school recruits opt to take their talents to Columbus, Ohio.
Considering the program had five former players selected in the first 20 overall picks in the 2016 draft, along with 39 total Buckeyes currently suiting up in the National Football League, we don't see this trend fading anytime soon.
3. Florida State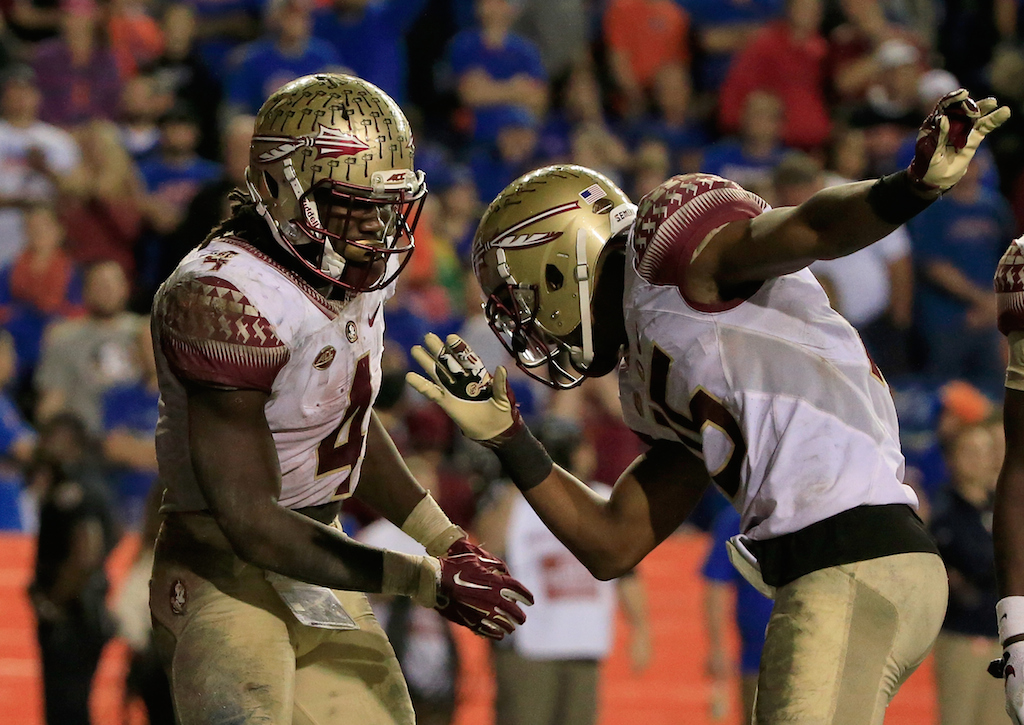 Players on NFL rosters: 41
The Florida State Seminoles handle their business on the gridiron, win national championships, and send players to the National Football League. This isn't up for discussion, it's a bona fide fact. With Jimbo Fisher able to tell recruits that 41 former Seminoles currently play on Sundays, you better believe "The Chop" will continue to be out in full force in Tallahassee for years to come.
2. LSU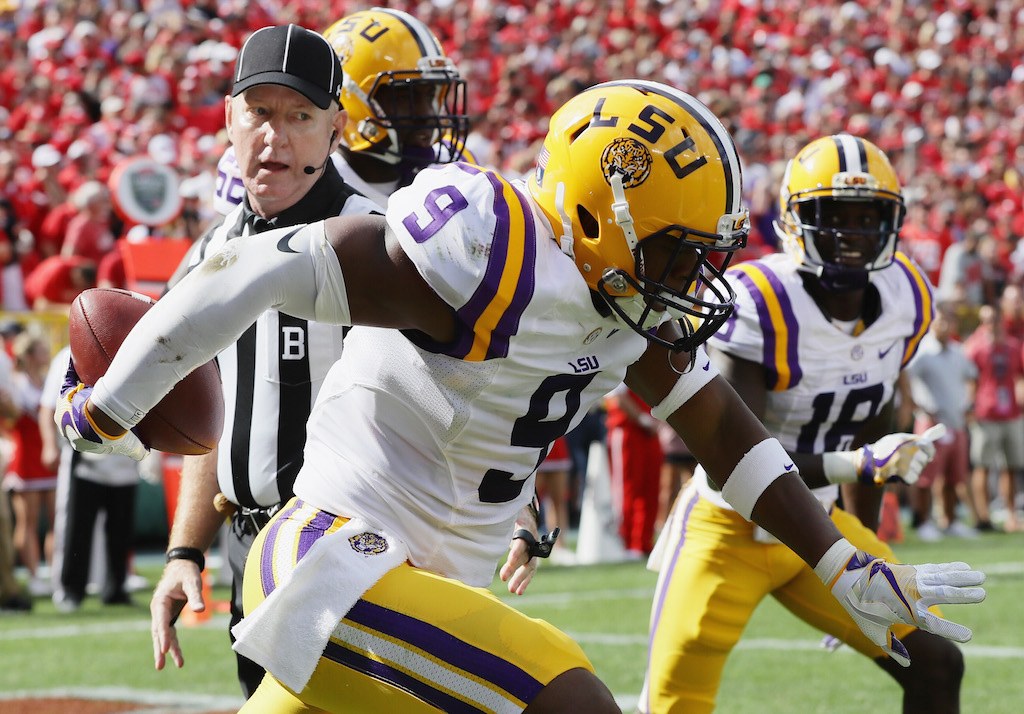 Players on NFL rosters: 42
Although the LSU Tigers haven't won a national championship since 2007 and recently decided to part ways with longtime head coach Les Miles, quality recruits continue to head to Baton Rouge and join the program (at least for now anyway). Eventually, time will tell if Miles' dismissal affects the university's ability to recruit high-end talent.
Yet, in the meantime, the Tigers can point to the fact that 42 of their former players put on the pads on Sunday. As long as that remains a legitimate selling point, we expect the Bayou to keep booming.
1. Alabama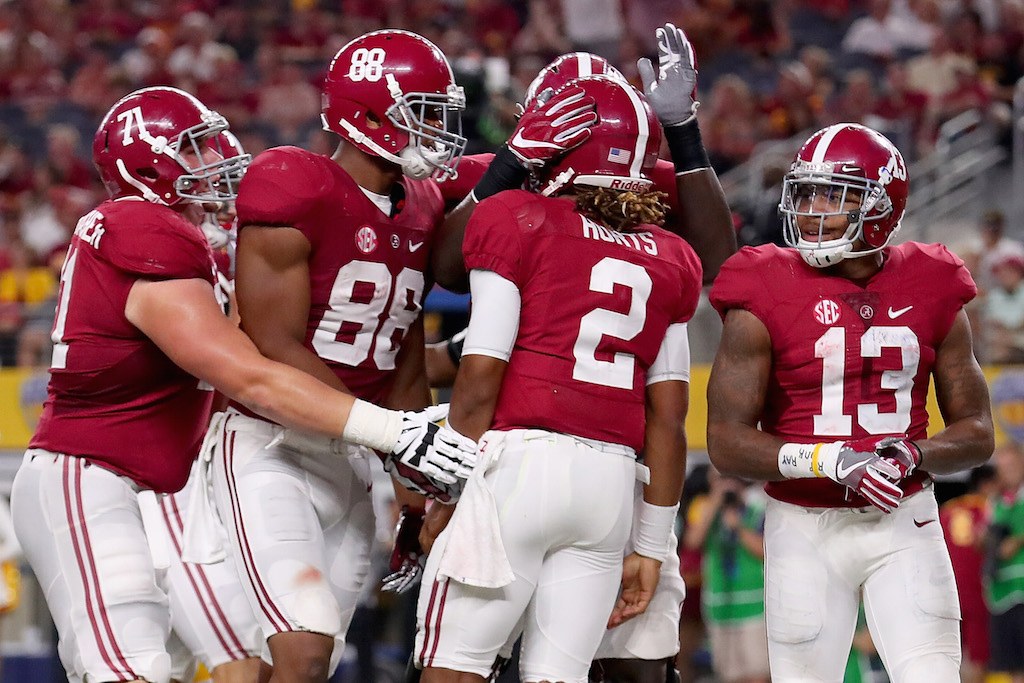 Players on NFL rosters: 43
The Alabama Crimson Tide may no longer posses that same air of invincibility — save for their victory in the latest CFP national championship game — the team once had, but that doesn't mean this football program isn't still one of the most elite in the country.
Through a bevy of top-notch recruiting classes, Nick Saban not only continues to put a quality product out on the field, but he also continues to send a ton of talent to the next level. 43 players, to be exact — the most in the National Football League in 2016. It's no wonder the Tide keep rolling.
Statistics are courtesy of Pro-Football-Reference, SR/College Football, Business Insider, and NCAA.org.