Collin Sexton Has Fiercely Gotten the Last Laugh After His Cavs Teammates Said He Didn't 'Know How To Play' Basketball
They're not a quarter of the way through the NBA season yet, but Collin Sexton and the Cleveland Cavaliers are playing much better basketball than they had been in the previous two seasons. They might actually be playing the best they have played without LeBron James on their team since 1997-98. While Sexton is a big reason why the Cavs have looked so good, he hasn't blossomed into the star he is today without receiving a ton of criticism along the way. In fact, some Cavaliers players initially said that they didn't think he knew "how to play."
The Cleveland Cavaliers have gotten off to a nice start this season
The Cleveland Cavaliers haven't made the playoffs without LeBron James since 1997-98. There is still a long way to go, but that could change this season.
The Cavs have dealt with a ton of injuries so far this year, as Kevin Love has only played in two games, 2019 first-round pick Dylan Windler has only appeared in one game, Darius Garland has missed eight games, and Sexton has even missed five.
However, they have still somehow been able to rack up some wins, as they are 7-7, tied for sixth in the Eastern Conference, and only two-and-a-half games back from first. Sexton is leading the team with 27 points per game this year, but Andre Drummond has looked like an All-Star. Drummond is averaging 18.8 points and 15.1 rebounds. Additionally, in the six games that he has played in, Darius Garland has averaged 17.2 points and 6.3 assists. 
Cedi Osman and Larry Nance are also averaging double-figure points for the Cavs, and No. 5 overall pick in the 2020 draft, Isaac Okoro, has been great defensively, averaging 1.1 steals. Cleveland also recently traded for Jarrett Allen, who is averaging 11.2 points and 10.5 rebounds this season, and Taurean Prince, who averaged 13.3 points from 2017-18 through 2019-20 with the Atlanta Hawks and Brooklyn Nets.
What has made the Cavaliers so good this year, though, is how well they have played defensively. They are fourth in the league in opponent points per game and third in defensive rating.
Collin Sexton has developed into a star
Since the Cavaliers drafted Collin Sexton with the eighth pick in 2018, he has had the type of confidence that all NBA teams want their top players to have. Sexton knows that he can hoop.
However, the NBA seems to just push guys like Luka Doncic and Trae Young from that 2018 class. Rightfully so, too; those guys are incredible. But that, mixed with the fact that no one really pays attention to the Cavaliers unless LeBron James is on the team, has led to Sexton becoming a forgotten man.
He has quietly developed into a star, though.
During his rookie season, Sexton averaged 16.7 points per game on 43% shooting from the field and 40.2% shooting from 3-point range. Then in 2019-20, he took that next step, averaging 20.8 points per game on 47.2% shooting. He really started figuring things out right before COVID-19 hit last year, though. In his final eight games before the shutdown, Sexton averaged 28.1 points per game on 56.2% shooting and scored as many as 41 in a game.
He has since continued to play great this season. Sexton is averaging 27 points per game on 53.4% shooting from the field and 50% shooting from 3-point range. This includes a recent 42-point game in which he scored 20 straight points during a double-overtime win over Kevin Durant, Kyrie Irving, James Harden, and the Brooklyn Nets.
Cavaliers players said Collin Sexton didn't 'know how to play'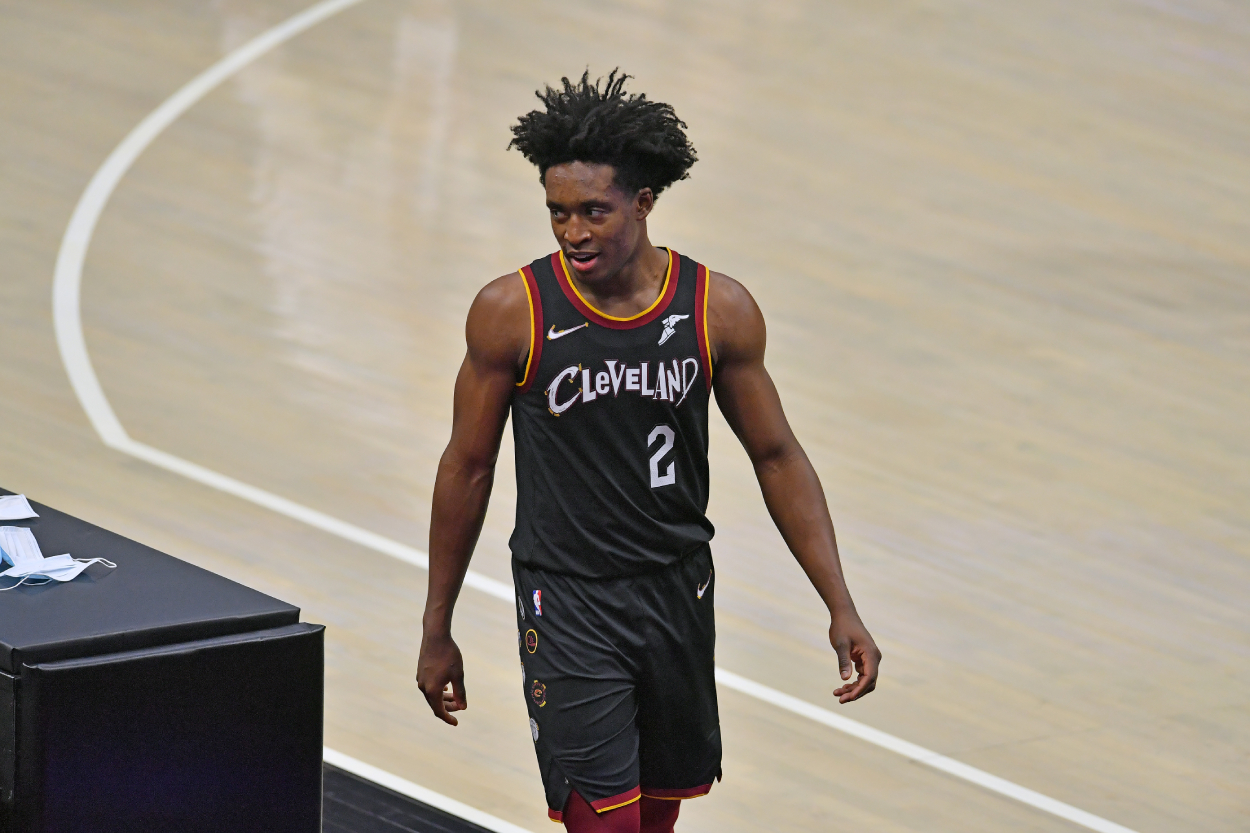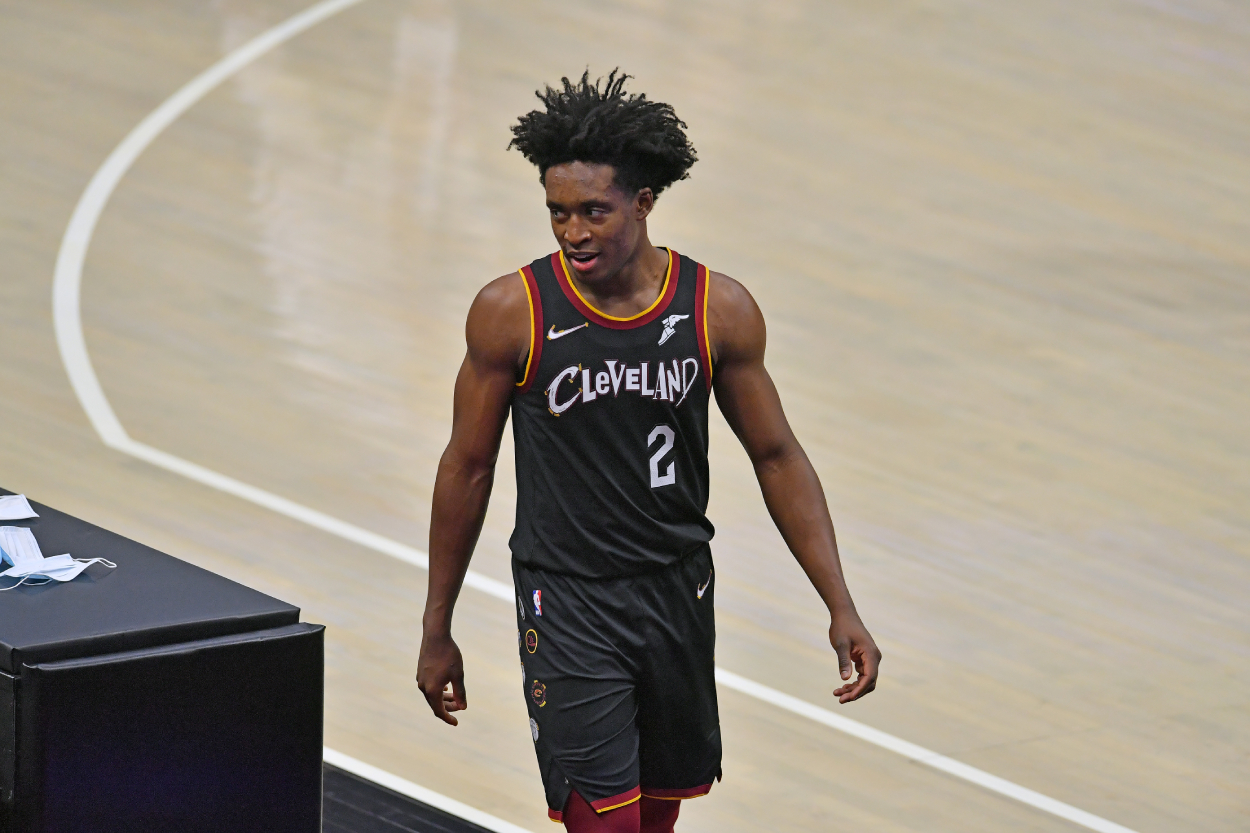 Sexton has proven that he has the potential to become a superstar. He is essentially getting the last laugh over some veteran Cavaliers players from his rookie season, too.
The Cavs were just coming off four consecutive trips to the NBA Finals in 2018-19 and still had players like Tristan Thompson, Rodney Hood, Jordan Clarkson, J.R. Smith, and others. Sexton struggled through his first 10 games, too, averaging 10.5 points per game on 40.7% shooting.
This led to some Cavaliers players doubting his abilities.
"It's becoming increasingly clear that when you hear a Cavs veteran talk about younger players not knowing their role, or knowing how to win, or what to do on the court, they mean Sexton," Joe Vardon of The Athletic wrote. "Throughout the organization, the line on Sexton is that he does not 'know how to play.' He doesn't know how to defend the pick and roll. He doesn't know how to set up teammates as a point guard."
He doesn't know how to play? Well, Sexton has gotten the last laugh about that. He has ultimately become a star and has the Cavs on path to make the playoffs this season, something they haven't done without LeBron James in over 20 years.
Collin Sexton knows how to play. That is very clear.
Stats courtesy of Basketball Reference