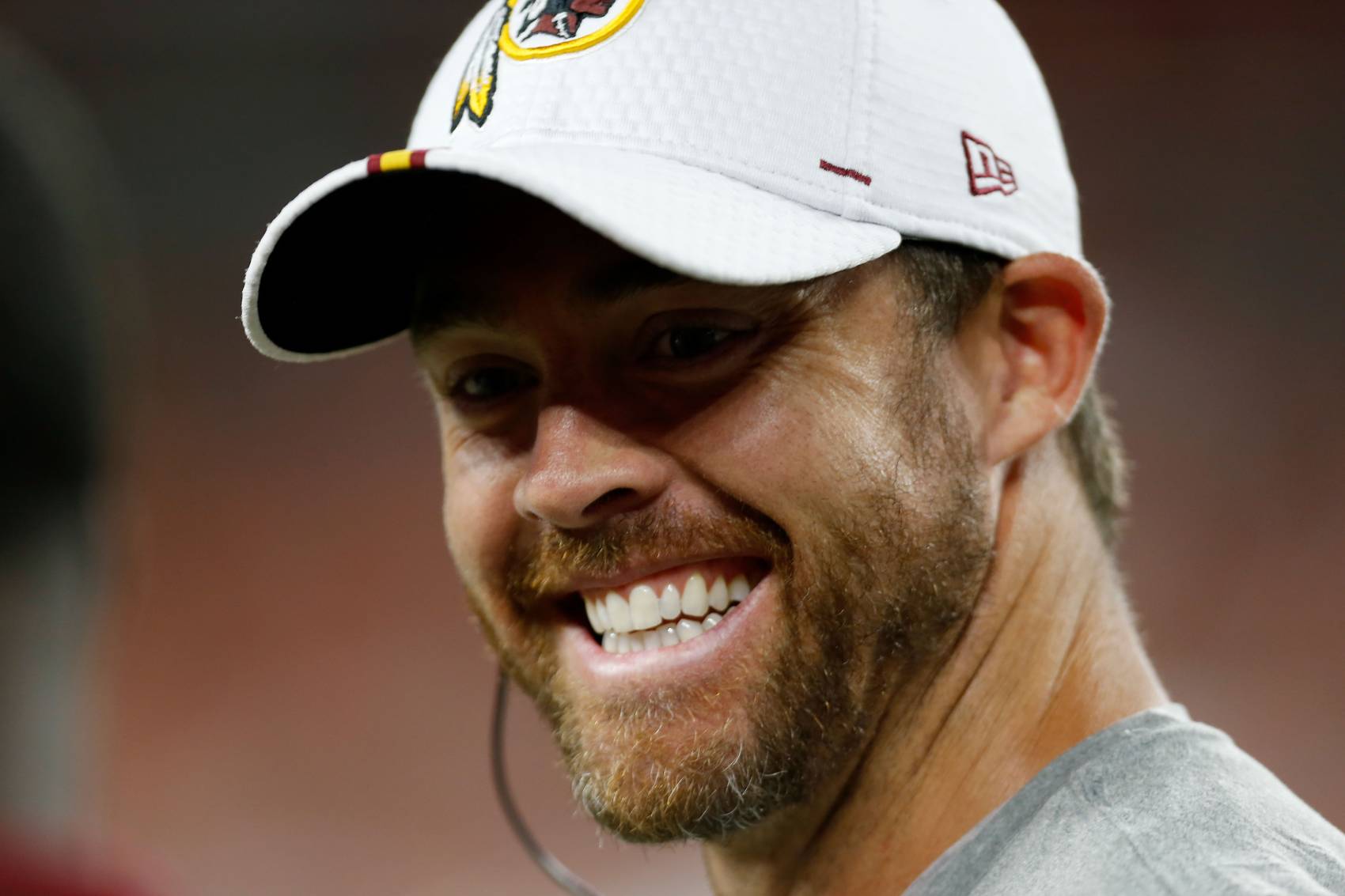 Colt McCoy Made Nearly $2 Million per Touchdown in 6 Years With the Redskins
Colt McCoy channeled his inner Chase Daniel in his six years with the Redskins. Washington paid McCoy nearly $2 million per touchdown pass.
Colt McCoy definitely hasn't had the NFL career he envisioned he'd have as a record-setting college quarterback.
A star with the Texas Longhorns in the late 2000s, Colt McCoy has carved out a fine career as a backup quarterback. It's not the franchise savor role the Cleveland Browns thought they found in the gunslinger 10 years ago, but it's been enough.
Recently, Colt McCoy completed a six-year stretch with the Washington Redskins. Across that time, McCoy resembled Joe Pesci more than he did Joe Theismann. Here's why.
Colt McCoy is a Texas Longhorns great
The Texas Longhorns consider their modern era to have started in 1950. With all due respect to Longhorns legend Vince Young, Colt McCoy is easily the best quarterback in Texas history.
McCoy completed 70.3% of his passes from 2006-09 for 12,253 yards, 112 touchdowns, and 45 interceptions. He also ran for 25 touchdowns and averaged 3.5 yards per carry.
Texas went 45-8 in McCoy's four years. The Longhorns opened the 2009 season 13-0 and, if not for a nerve injury McCoy suffered in the national championship, may have completed the perfect season with a victory over Alabama.
It was that title that officially began the dynasty for Nick Saban's Crimson Tide.
McCoy has had a long NFL career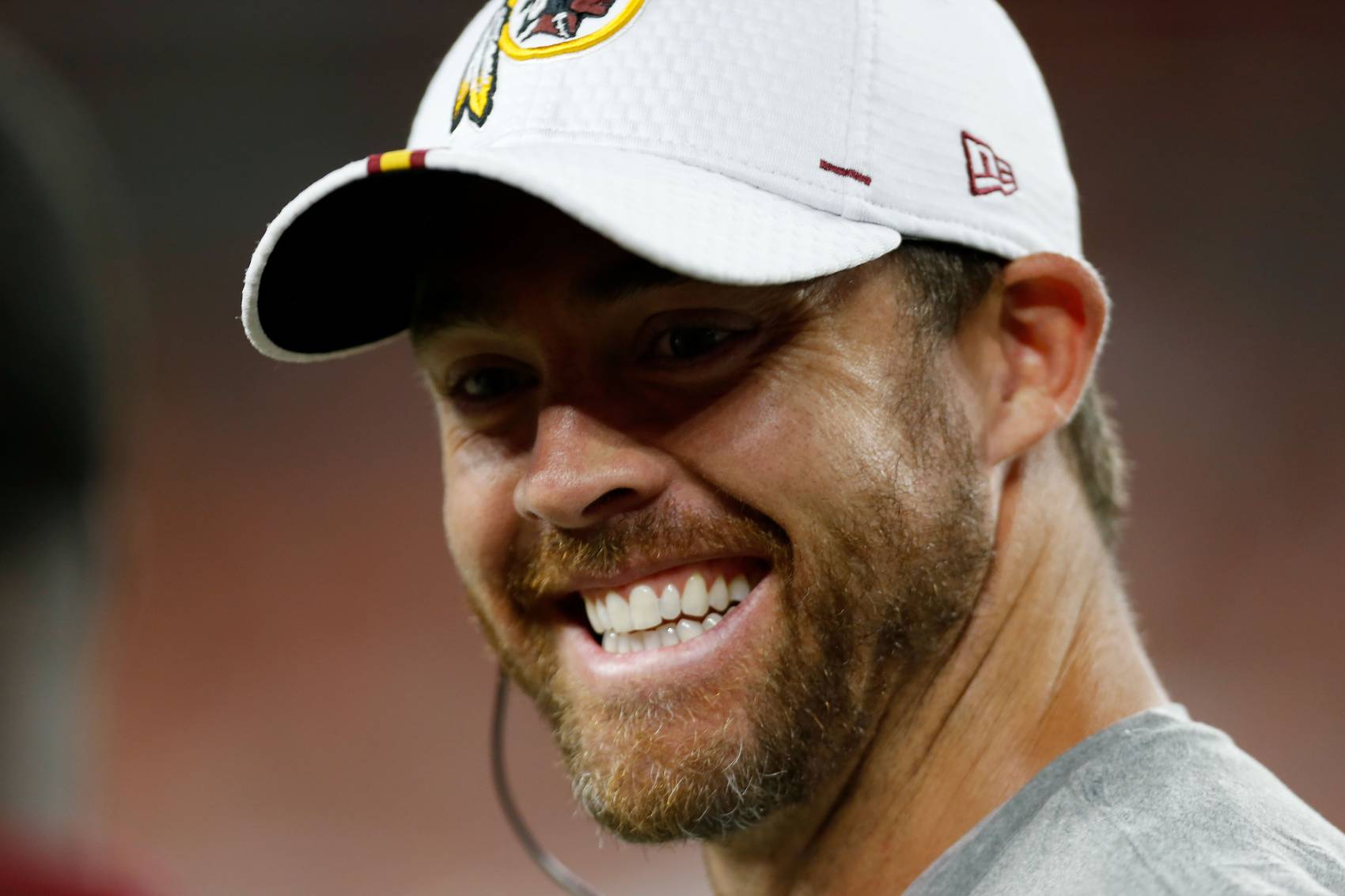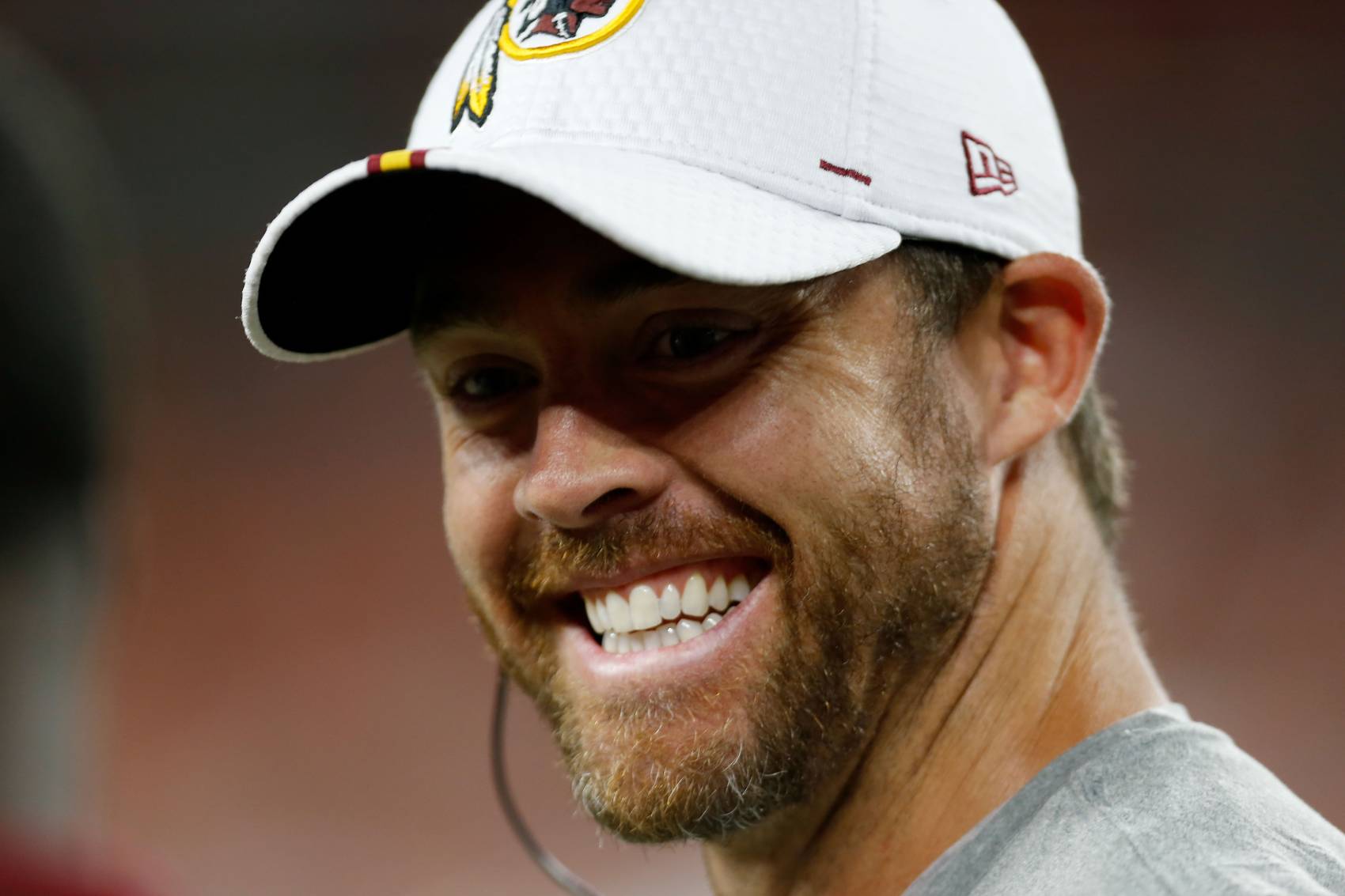 Many draft analysts had. Colt McCoy as the third-best quarterback choice in the 2010 NFL draft behind No. 1 pick Sam Bradford and Notre Dame star Jimmy Clausen, who landed with the Carolina Panthers.
McCoy went to Cleveland, where quarterbacks go to die. McCoy went 6-15 in two seasons as a starter and completed 58.4% of his passes for 4,309 yards, 20 touchdowns, and 20 interceptions.
Those weren't great numbers, but they don't justify why the Browns invested a first-round pick on Oklahoma State quarterback Brandon Weeden in 2012.
Weeden turned 29 during his rookie season, one he spent with McCoy backing him up. Cleveland cut Weeden after two seasons.
McCoy spent 2013 in San Fransisco as Colin Kaepernick's backup and joined the Washington Redskins in 2014. He spent six seasons there and will spend the 2020 campaign as Daniel Jones' backup on the New York Giants.
Colt McCoy channeled his inner Chase Daniel in Washington
Detroit Lions backup quarterback Chase Daniel has an excellent reputation in the NFL. He's a veteran understudy who can make the occasional spot start and be competent.
Daniel, who has started only five games since he entered the league in 2009, agreed to sign a three-year, $13 million contract with Detroit earlier this year. If Daniel stays with the Lions for the entire duration of his contract, he'll have made over $47 million in career earnings.
Colt McCoy hasn't made that much money, but he still earned his fair share from the Redskins to sit on the bench. Washington paid McCoy $14 million in six seasons, which is roughly $2.3 million per year.
McCoy threw eight touchdowns in those six years. In other words, Washington paid him nearly $2 million per touchdown pass.
The one-year, $2.25 million contract McCoy signed with New York will give him $19.2 million in career earnings after next year. Not bad money for a player who has started seven games since 2012.