Colts at Texans: 3 Things to Watch For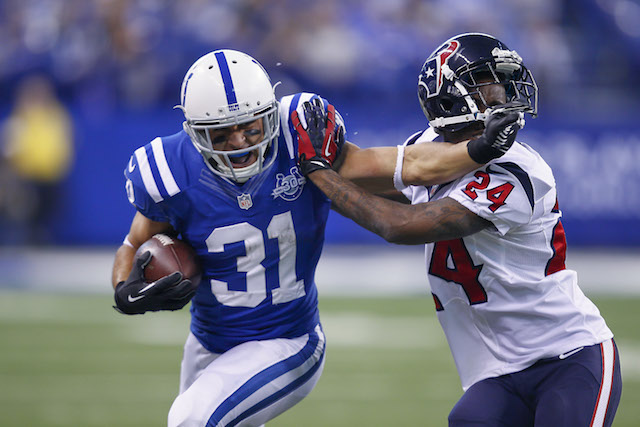 The Indianapolis Colts are traveling to Texas for an AFC South matchup against the Houston Texans on Thursday night. Although they have gotten there in completely different fashions, both teams are entering the game with 3-2 records, which is good for a tie for the AFC South division lead. The winner will leave Reliant Stadium in sole possession of first place in a two-team race for the AFC South title.
The Colts have dominated this series throughout the years, compiling a 20-4 all-time record against the Texans. While many of those Indianapolis wins came with Peyton Manning leading the offense, current Colts quarterback Andrew Luck has recorded a 3-1 record against the Texans in his young career. This game is full of intriguing matchups. Most notably, two league MVP candidates in Luck and Texans defensive end J.J. Watt will be looking to carry their teams to victory.
In a game that, on paper, has the makings of being one of the better Thursday Night Football matchups of season, whichever team is able to stick to its style of play will likely have the upper hand. Here's a look at three things to watch for when the Colts square off against the Texans on Thursday night at Reliant Stadium in Houston.
(All statistics courtesy of Pro Football Reference.)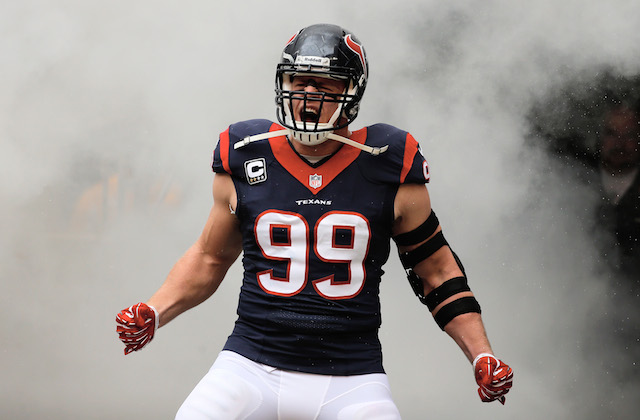 Can the Colts' offensive line contain J.J. Watt and the Texans' defense?
J.J. Watt is the best defensive linesman in the NFL. Game planning against him is hard enough to do with a full week of practice. When you have to do it in a shortened week, it becomes even harder. Throw in the fact that the Colts' offensive line is likely to be without its two starting guards for this game, and Indianapolis could be facing a major recipe for offensive disaster. If the offensive line can keep MVP candidate Andrew Luck upright, he could have a heyday against a Texans defense that ranks seventh in the league in yards allowed per game.
Can the Colts slow down Arian Foster and the Texans' running game?
Foster ran for 157 yards and two touchdowns against the Dallas Cowboys in Week 5. He is averaging 101 yards per game in 2014 despite hardly playing against the Buffalo Bills in Week 4. The 28-year-old running back, who is clearly not a fan of playing on Thursday nights, is showing signs of returning to his early career form, when he was arguably the best back in the NFL.
The Colts have been a middle-of-the-pack defense against the run in 2014, giving up an average of 101.8 yards and one touchdown per game with a 4.6 average yards per carry by opponents. The Texans have had very lackluster quarterback play thus far in 2014, and their running game is absolutely the lifeblood of their offense. If the Colts can shut down Foster, they will almost surely win this game.
Are the Texans ready for the big stage?
After two losses to start the season, the Colts have won three straight games and look like one of the best teams in the AFC. This group of Colts is looking to make its third straight playoff appearance and is no stranger to playing in big-time games on big-time stages.
While a portion of the Texans' roster remains intact from their playoff teams under former head coach Gary Kubiak, a new coaching staff and some major roster turnover has left this team with very little big-game experience. The Texans fully understand the significance of this game and the effects a win could have on their rebuilding project. Only time will tell if this young group of Texans is ready for the prime time.