Colts Coach Frank Reich Had an Impactful Religious Career Before Becoming a Head Coach
There are many great coaches in the NFL. Not many have the story that Frank Reich, the Indianapolis Colts head coach, has, though. Reich is known for backing up Jim Kelly at quarterback on the Buffalo Bills for years, and then later helping lead the Philadelphia Eagles to a Super Bowl win as their offensive coordinator. However, what people might not know about him is what his career was between playing quarterback and coaching. Reich actually had a job as a pastor before becoming a coach in the NFL.
Frank Reich was a backup quarterback for years
The Buffalo Bills drafted Reich in the third round of the 1985 NFL draft out of Maryland. Reich was never really a starter in the NFL, though. In 14 NFL seasons, Reich only started in 20 regular-season games.
His first start came in 1989, and he ended up starting in three games for the Bills that year. Reich ultimately spent 10 years with the Bills and threw for 2,540 yards, 18 touchdowns, and 12 interceptions.
However, from 1990 through the 1993 season, he went to four consecutive Super Bowls with Buffalo. He also ended up starting in two playoff games in 1992 and even got extended playing time in the Super Bowl that year. After Jim Kelly went down with an injury in the game, Reich ultimately went 18-of-31 through the air for 194 yards, one touchdown, and two interceptions. The Bills lost to Troy Aikman and the Dallas Cowboys, though, 52-17.
Reich played with the Bills through the 1994 season. He then played for the Carolina Panthers in 1995, the New York Jets in 1996, and the Detroit Lions in 1997 and 1998. For his career, Reich threw for 6,075 passing yards, 40 touchdowns, and 36 interceptions.
He became a pastor after his playing career
According to the IndyStar, Bill Polian drafted Reich, and Reich then later reunited with Polian at the Carolina Panthers. However, when Reich decided to end his playing career, Polian was the Indianapolis Colts' general manager and gave him a call. He wanted him to join the coaching staff to work with the quarterback he was about to draft — Peyton Manning.
Reich turned him down.
He then ultimately spent eight years in ministry. He was the president of a theological seminary, and then later became a pastor at Cornerstone Presbyterian outside of Charlotte.
"I feel like I was meant to be a teacher," Reich said, according to the IndyStar. "And the only two things I felt qualified to teach were the Bible and football."
Being a pastor, and having to come up with a new message every week, actually has a lot of similarities to being a coach.
"In one way, shape or form, you're giving a message every week," Reich said, according to The Athletic. "It just plays out differently through different chapters and verses. But there is a common theme and common thread through every book in the Bible. Well, when you become a head coach, and we start talking about climbing the mountain or getting better every day, how many ways can I say the same thing over and over again?"
Reich went on to say: "As a pastor, you're preaching a message. You're not just there to convey information. It's a lot more. Well, as a head coach, it's the same thing."
Frank Reich has become a successful NFL coach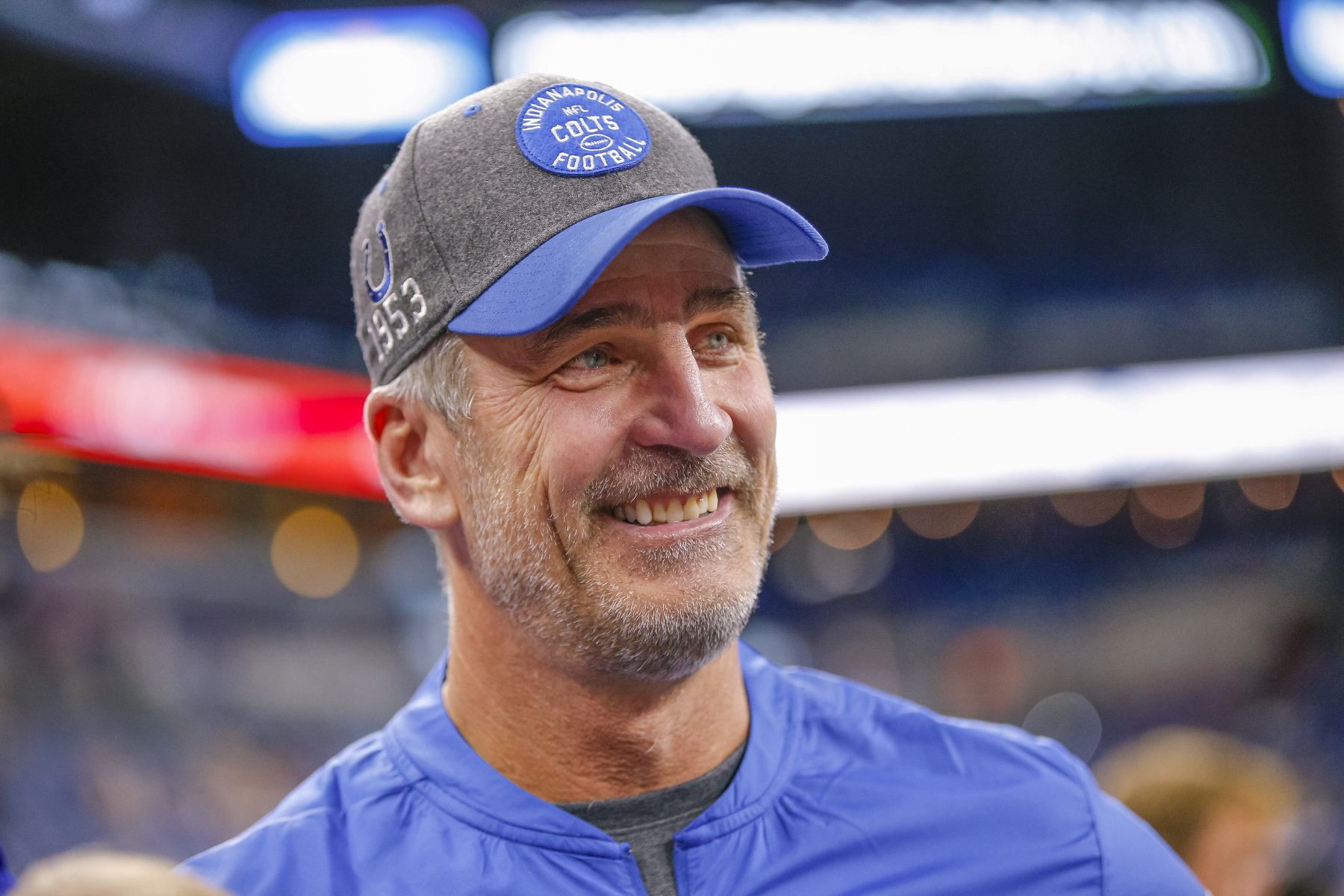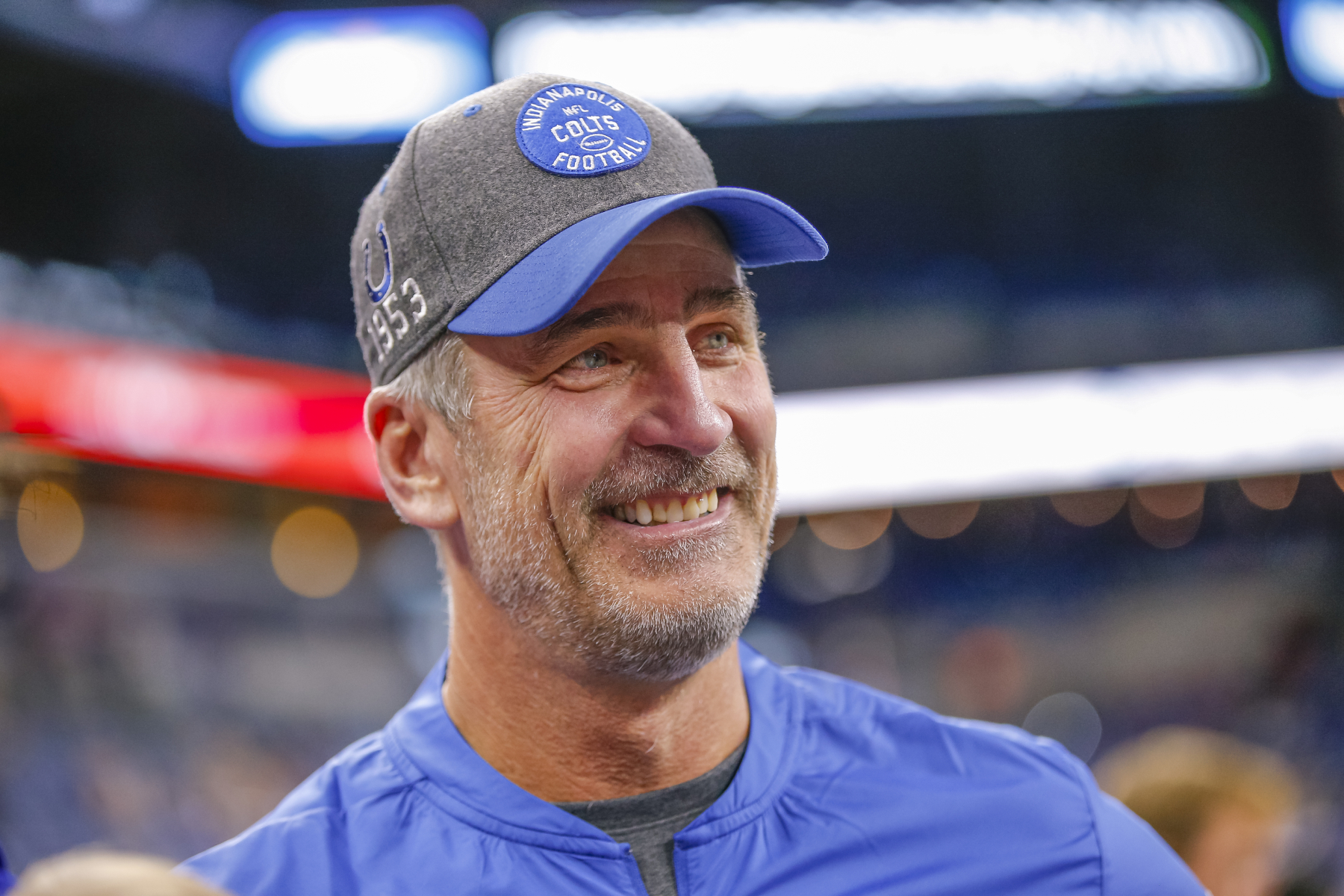 Reich ultimately went back to football and became a coach.
He first went to the Indianapolis Colts and was a coaching intern under Tony Dungy. He later became an offensive assistant on the Colts, and ultimately spent six seasons in Indianapolis during the Peyton Manning era.
Reich was then a wide receivers coach for the Arizona Cardinals in 2012, before going to the San Diego Chargers in 2013. San Diego is where he connected with Philip Rivers, who he has since reconnected with on the Colts. Reich was the quarterbacks coach for the Chargers in 2013, and then the offensive coordinator in 2014 and 2015.
In 2016, Reich became the offensive coordinator for the Philadelphia Eagles, and in 2017 he became a star in Philly. The Eagles had the third-ranked offense in the NFL that year, and then when Carson Wentz went down with injury, Reich still helped lead that Eagles' offense with Nick Foles at QB. As you may know, they ended up winning the Super Bowl that year with Foles.
The Colts later hired Reich to be their head coach in 2018. With Andrew Luck as his quarterback that year, Reich helped lead the Colts to a 10-6 record and a playoff win after starting 1-5. Indy then went 7-9 in 2019, but that was following Luck's retirement.
Now, the Colts have one of the most talented rosters in the NFL surrounding legendary QB Philip Rivers. Reich is in an excellent spot to have success in Indianapolis.
Frank Reich appears to be the perfect man to lead the Indianapolis Colts. His path to get to Indy, though, was incredibly impactful.
Stats courtesy of Pro Football Reference