Colts Fans Are Already Turning on Philip Rivers Following His Atrocious Start To the Season
Philip Rivers has had a Hall-of-Fame worthy career. However, his play for the Indianapolis Colts so far this year has been atrocious. Through the first five games of the 2020 NFL season, Rivers has looked like a shell of himself. The Colts still have a decent record as they are 3-2, but the team around Rivers is really good — he has ultimately been the one to cost them a couple of games. Fans are not thrilled either. Rivers' poor play has ultimately led to Colts fans already turning on their new quarterback.
Philip Rivers has not played well for the Indianapolis Colts
The Indianapolis Colts have a very talented team. They have one of the best defenses in the league and one of the best offensive lines. However, Andrew Luck was supposed to be the team's quarterback but retired before last season. This led to Indy going out and signing Rivers this past offseason.
So far, through the first five games of the season, though, the Colts are playing well for the most part, and Rivers isn't.
Indianapolis surprisingly lost in Week 1 to the Jacksonville Jaguars, and Rivers threw two interceptions in the game. They then had wins over the Minnesota Vikings, New York Jets, and Chicago Bears, and Rivers just played OK in those games. He threw for 621 yards, three touchdowns, and one interception combined in those outings. Additionally, the Minnesota Vikings are only 1-4, and the New York Jets are 0-5, so those two wins aren't extremely impressive.
The Colts then played the Cleveland Browns in Week 5, and Rivers lost the game for Indy. The Browns won 32-23, and Rivers threw two interceptions, one being a pick-six. Additionally, he also had an intentional grounding penalty in the end zone that resulted in a safety. So, Rivers gave the Browns nine points, which was the Colts' final deficit.
On the season, Rivers has thrown for 1,227 yards, four touchdowns, and five interceptions. He has, however, completed 70.8% of his passes, which is No. 7 in the NFL.
Indianapolis Colts fans are turning on him
Through five games, Colts fans are already turning on Rivers. According to Zak Keefer of The Athletic, he had these messages in his inbox on Monday: "Colts should trade for Dwayne Haskins," "When will Sam Darnold be available?" and "You think Peyton [Manning] has anything left?"
On Reddit, one user complained about Rivers' contract with the Colts, as he is earning $25 million this season, per Spotrac.
"That's a lot of money for a QB that isn't even playing average at the moment. I love his leadership but already 5 games in, I don't trust this man to make a comeback if we're down," the fan said on Reddit. 
There are also fans calling for one of the Colts' two backup quarterbacks to play — Jacoby Brissett or rookie quarterback Jacob Eason.
"I'm probably an idiot but I felt like this was a game Jacoby would have had a better chance to win us. His ball security and mobility in the pocket would've helped," one fan wrote on Reddit, while another wrote, "One of the reasons teams don't play rookie QBs, if they don't have injuries at that position, is because they make mistakes. Rivers makes mistakes, bad throws, [he is] old and not mobile. I say forget it. We have a better defense now. Give the young gun-slinger a chance or at least more reps in practice."
Some, though, have stood up for Rivers, as they note injuries and how the rest of the offense has played.
"Rivers is a good QB, and he's going to make mistakes and have bad games as everyone does," the fan commented on Reddit. "Kansas [City] just lost to Las Vegas and they have [Patrick] Mahomes, [Tyreek] Hill, and [Travis] Kelce, that proves you need a team as a whole. With our WR2 and WR3 out and this idea that we have of not letting [Jonathan] Taylor be our clear RB1, our offense is not looking great in general."
What are the Colts going to do?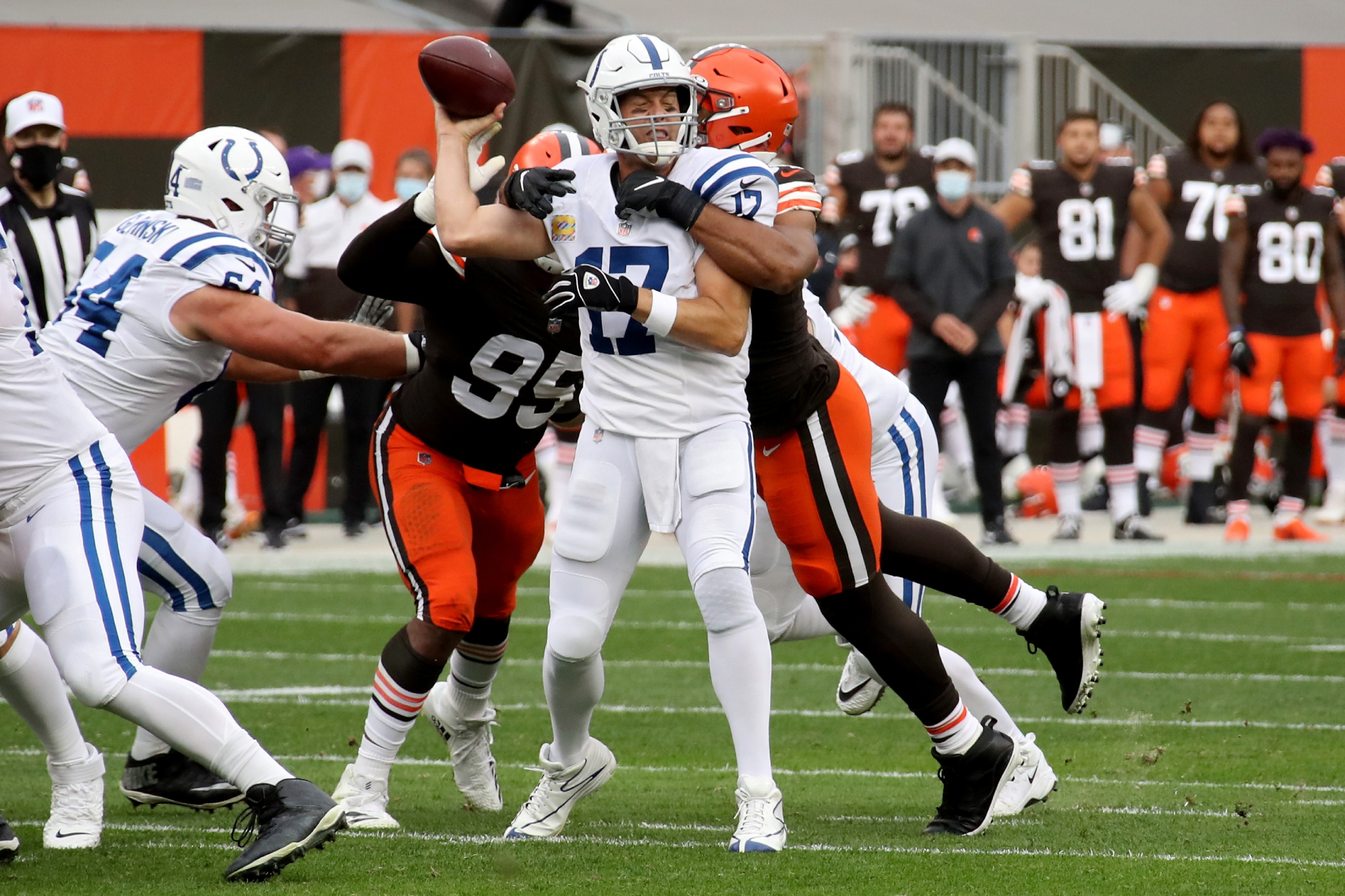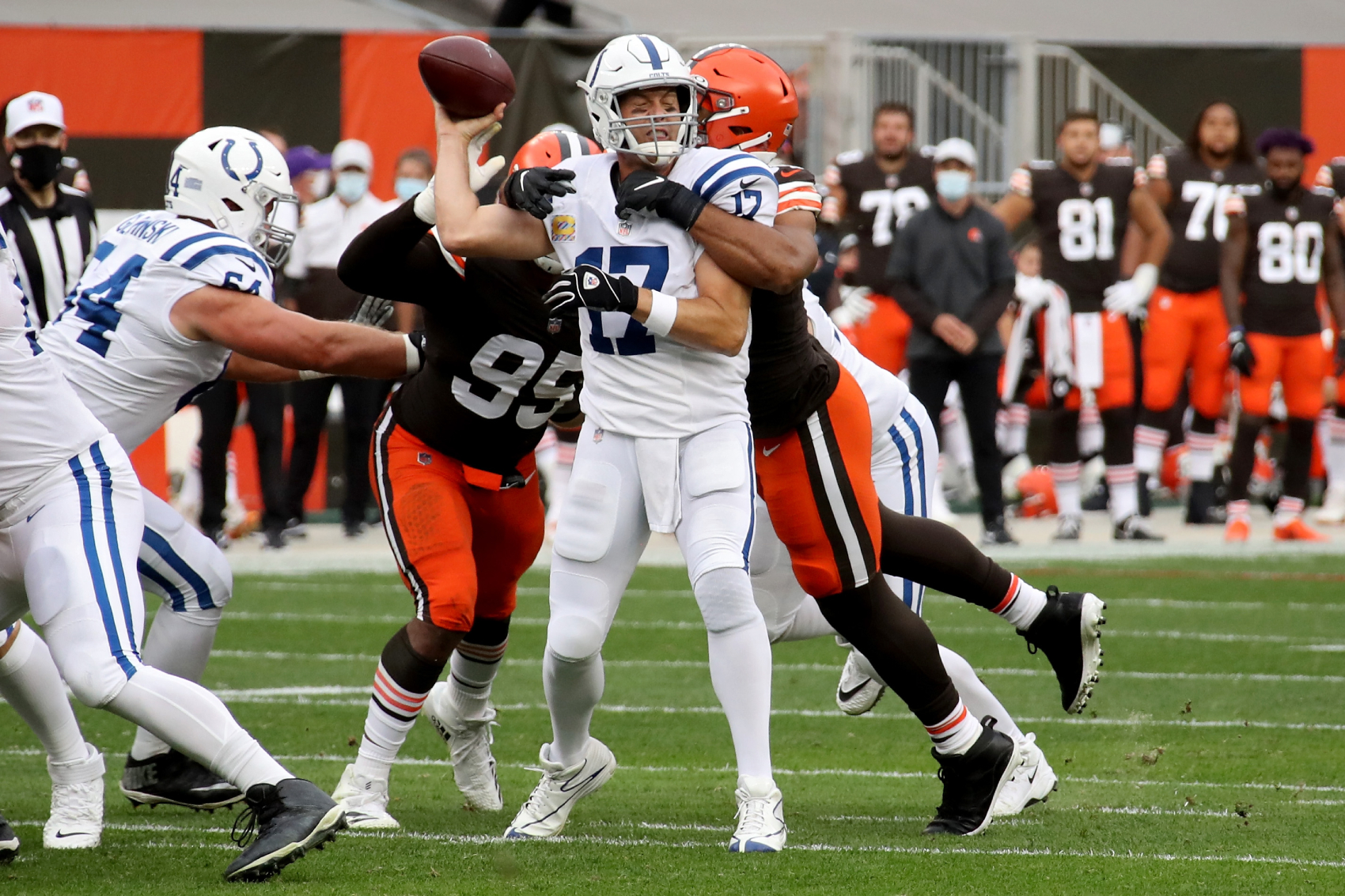 So, since Rivers is struggling, are the Colts going to turn to another quarterback?
"Philip is our quarterback," Colts head coach Frank Reich said, according to the IndyStar. 
He continued.
"My trust at the end of the day is who he is," Reich said, per the IndyStar. "This guy is a Hall of Fame QB. I have the utmost confidence and belief in him; our team has the utmost confidence and belief in him. You've got to live with some mistakes but the good is going to far outweigh the one or two bad things that are going to happen."
So, Reich has confidence in Rivers. However, Rivers must improve, or Colts fans will continue to lose confidence in him — if they still have any at all.
Stats courtesy of Pro Football Reference