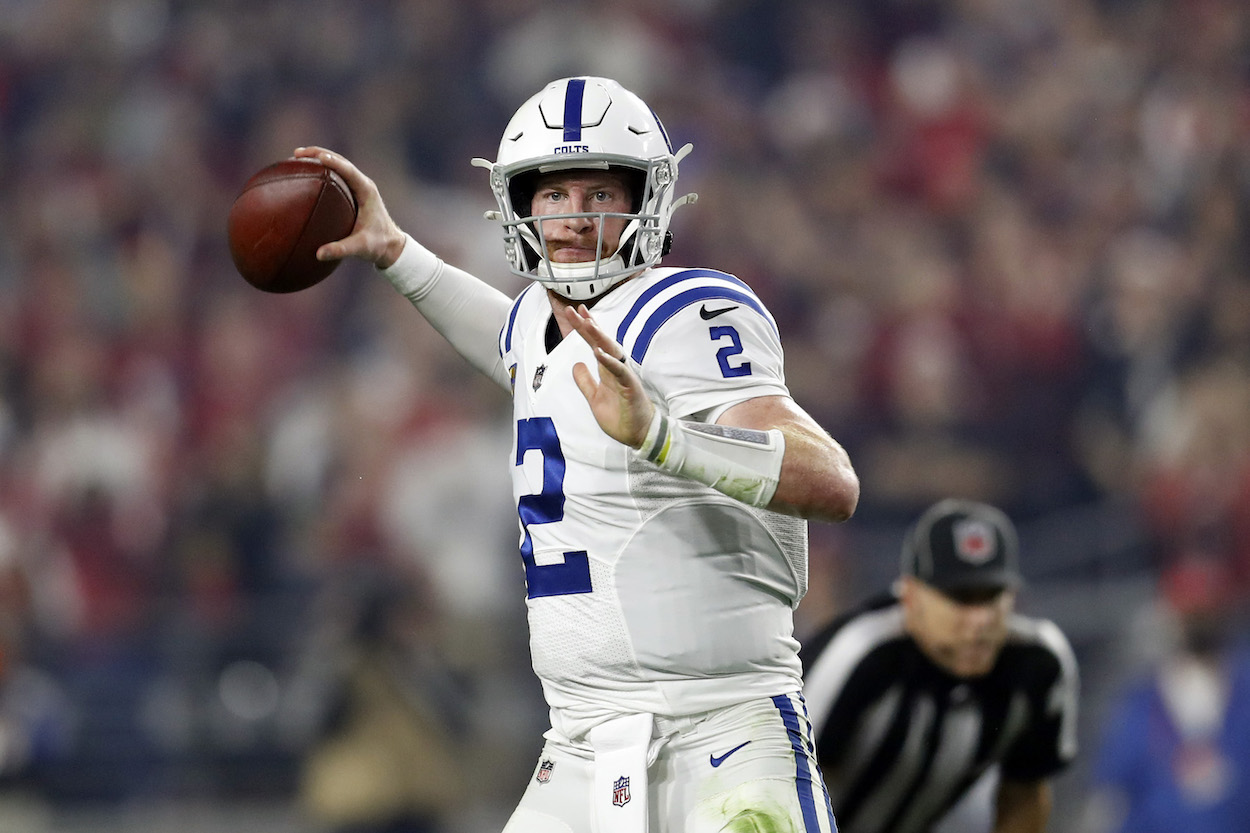 The Colts Are Planning to Divorce Carson Wentz After Their '1-Year Marriage That Went Wrong'
The Indianapolis Colts are reportedly planning on trading or cutting Carson Wentz just one year into their relationship.
While most people in the NFL universe prepared for the biggest game of the year, the Indianapolis Colts were busy leaking some pretty important news regarding the future of their roster.
According to Chris Mortensen, the Colts plan to trade or release quarterback Carson Wentz before March 15, the day his $15 million signing bonus cashes in. Of course, this comes just one year after Indianapolis acquired Wentz, a move that cost it its 2021 first-round pick.
The Colts are blaming Carson Wentz for all their problems
Up until the final two weeks of the season, the Colts were having a solid 2021 NFL season. They'd beaten playoff-caliber teams like the New England Patriots and Arizona Cardinals, they had an elite run game powered by Jonathan Taylor, and Wentz was having a major bounce-back campaign. All signs pointed toward Indy securing a spot as a wild card team.
Then Week 17 and 18 happened.
The Colts dropped back-to-back must-win games to the Las Vegas Raiders and Jacksonville Jaguars. Wentz, in particular, dramatically struggled against Jacksonville with the season on the line. He passed for a measly 185 yards and turned the ball over twice.
After the loss, general manager Chris Ballard and owner Jim Irsay didn't hide their frustration with Wentz. They publicly blamed him for the loss, hinting at replacing him in the offseason. Now, according to Mortensen, they've made a firm decision. The Colts want nothing to do with Wentz moving forward.
Finding a trade partner for Carson Wentz feels unlikely
The Colts had to pay a pretty penny to acquire Wentz last offseason. Now, it seems unlikely a rival franchise will come calling for his services this offseason.
There are plenty of quarterback-needy teams in the NFL. The Washington Football Team, Denver Broncos, New Orleans Saints, Tampa Bay Buccaneers, and Pittsburgh Steelers all come to mind. However, Wentz's contract makes him a problematic trade target to pursue.
Now that word is out the Colts are willing to cut Wentz this offseason, it feels far more likely Wentz will be finding his next team through free agency.
It'd make more sense for a team interested in Wentz to simply wait until the Colts release him. From there, they could orchestrate a more affordable one-year "prove it" type of deal with the 2016 No. 2 overall pick.
What do the Colts have planned at quarterback?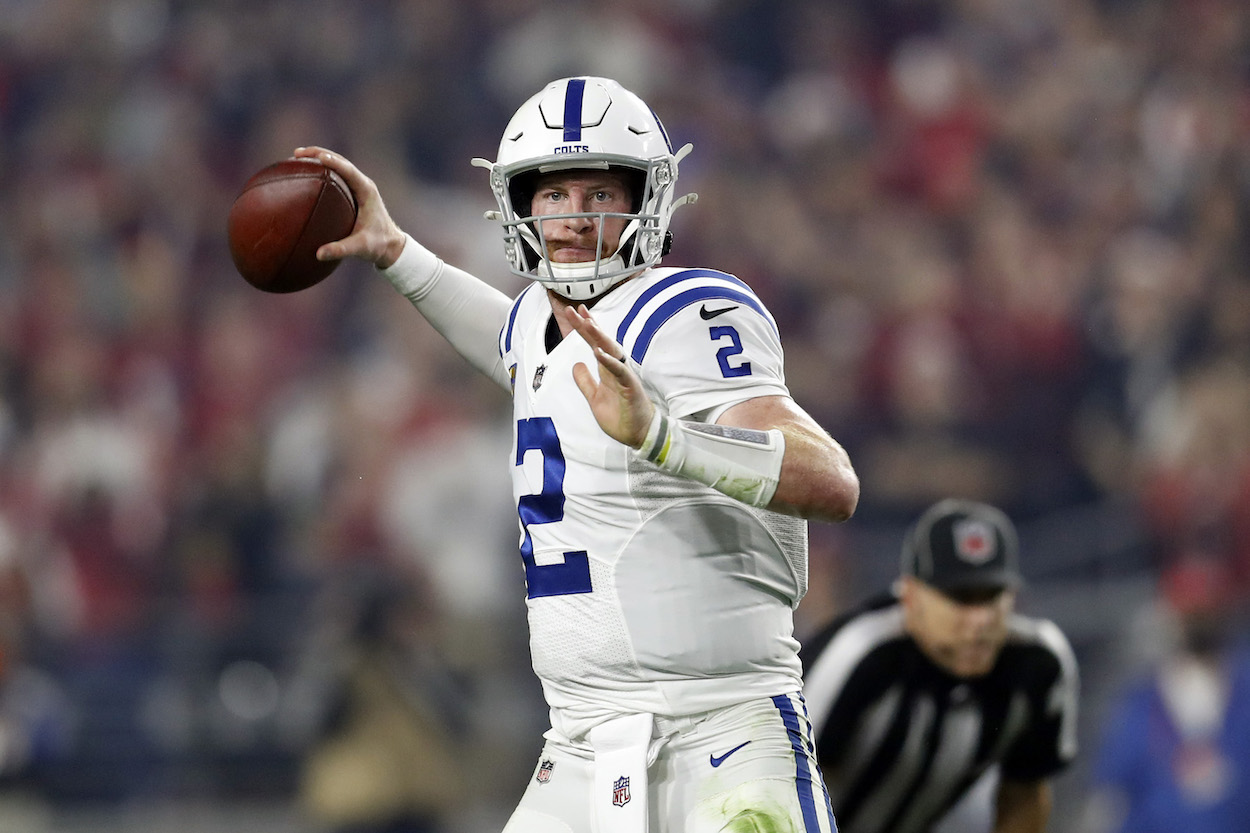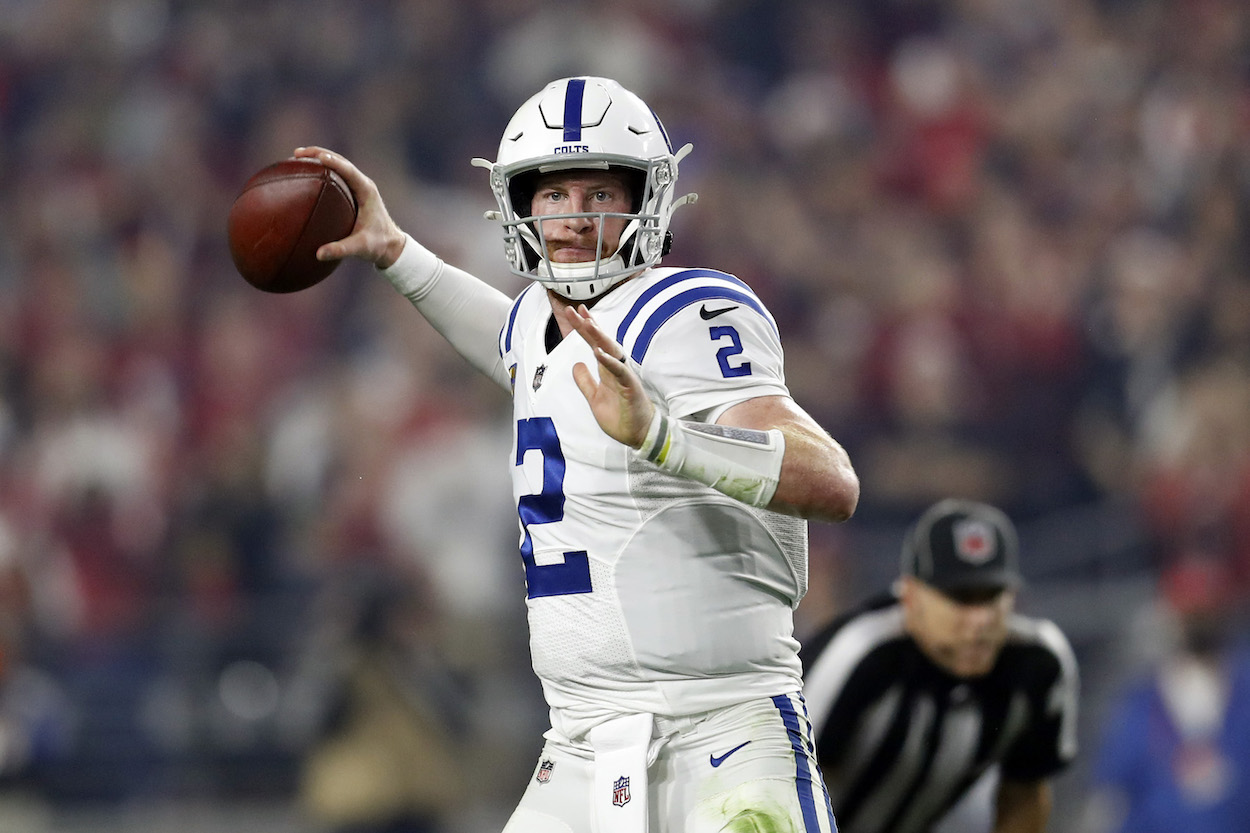 For the Colts, it appears owner Jim Irsay is finally revealing his hand. He's hinted at the desire of having a true game-changer at the quarterback position for a while. He even tweeted about it following the Buffalo Bills and Kansas City Chief's iconic Divisional Round battle.
With this in mind, the logical step for Indy post-Wentz is to pursue someone like Aaron Rodgers, Russell Wilson, or Deshaun Watson. Rodgers has a strong off-the-field relationship with former Colts punter Pat McAfee. This could be something Indy looks to lean into during the offseason.
Either way, it's a messy situation for Wentz and the Colts. It truly is a marriage that went wrong.
All stats courtesy of Pro Football Reference.