Colts RB Jonathan Taylor Backs Carson Wentz Amidst Controversial Trade Rumors: 'I Love Him in the Locker Room, I Love Him on the Field'
The fallout from the Indianapolis Colts' embarrassing end-of-year collapse has been ugly. They entered Week 17 as favorites to land a wild card spot, only to lose their final two games to the Las Vegas Raiders and Jacksonville jaguars.
The loss to Jacksonville, in particular, was extremely hard for the Colts to stomach. The next several days following it were filled with comments of frustration from the head coach, general manager, owner, analysts, and former players.
The Colts are blaming Carson Wentz the most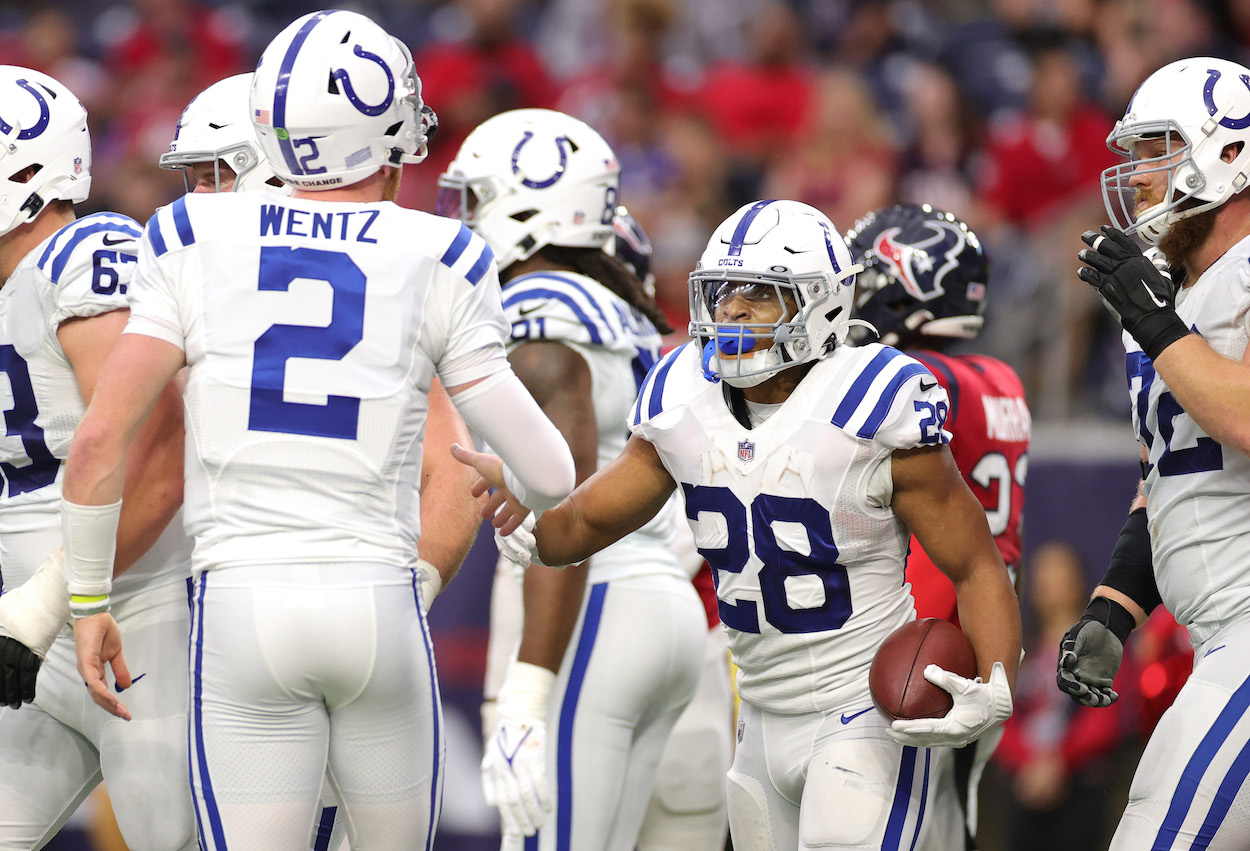 A lot went wrong for the Colts during Week 18. Their defense struggled against an uninspiring Jaguars offense. The wide receivers struggled to get open. The play-calling was vanilla and boring. However, most of the blame is being directed toward quarterback Carson Wentz.
The first-year Colts QB finished the loss with a measly 185 passing yards while turning the ball over twice (one interception, one fumble). After the loss, fans came down hard on Wentz, blaming him for Indy missing the postseason.
Does Wentz deserve this level of blame? No, he likely doesn't. However, being a starting quarterback in the NFL comes with a lot of eyes and heavy scrutiny. The Colts initially acquired Wentz with the vision of him making them a consistent playoff contender. Wentz being unable to lead Indianapolis to the postseason in 2021 left a sour taste in everyone's mouth.
RB Jonathan Taylor is sticking by Carson Wentz
Up to this point, few Colts players and coaches have come to bat for their starting quarterback. Head coach Frank Reich said Wentz had a good first season in Indianapolis. However, he could not commit to him as the unquestioned starter in 2022.
That's not stopping fan-favorite running back and Offensive Player of the Year candidate Jonathan Taylor from voicing his support for his quarterback. After weeks of Wentz being tossed around in trade rumors, Taylor made his stance on Wentz abundantly clear. Taylor wants Wentz back in blue next season.
"I'm assuming that [Wentz] is going to be back because I love him in the locker room; I love him on the field," Taylor said on SiriusXM NFL radio.
The Colts are feeling pressure to make a blockbuster move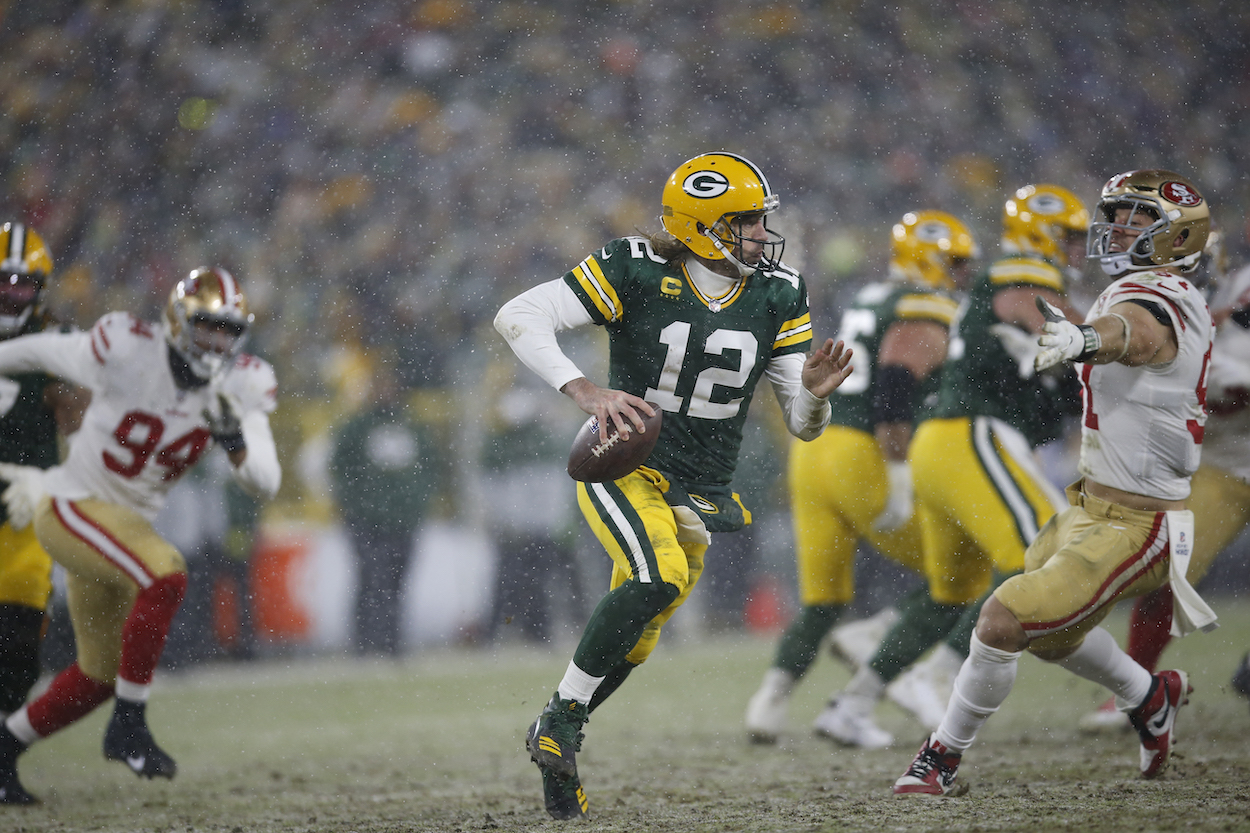 If this were a typical NFL season, the idea that Indianapolis would replace Wentz just one year after acquiring him would be ridiculous. However, this isn't a typical NFL offseason. There are several franchise-altering quarterbacks expected to hit the trade market this spring.
With most Colts fans viewing their team as ready to win now, the pressure on the front office to make a blockbuster move at quarterback is growing.
Names like Russell Wilson and Aaron Rodgers have frequently been tossed out there when discussing the Colts' future plans.
Making back-to-back big-time quarterback trades is irresponsible when looking at the big picture. However, if the Colts feel they are genuinely a QB away from being Super Bowl contenders, who could blame them for pursuing Wilson or Rodgers. They have both proven capable of winning championships in the past.
All stats courtesy of Pro Football Reference.
RELATED: Packers RB Aaron Jones Is Foolishly Putting Faith in Aaron Rodgers Returning to Green Bay Next Season