Colts Receiver T.Y. Hilton Just Sent a Terrifying Message To the Rest of the NFL
There are a lot of great wide receivers in the NFL. Julio Jones, Odell Beckham Jr., Michael Thomas, and DeAndre Hopkins are a few of them. However, there is one who has flown under the radar for years — T.Y. Hilton. In Hilton's career with the Indianapolis Colts, he has consistently been one of the most reliable pass-catchers of all-time. He has become an underappreciated superstar.
Last year, Hilton dealt with injuries, as he played in the fewest amount of games in his career. However, now, as the 2020 season is getting ready to begin, Hilton just sent a terrifying message to the rest of the NFL.
T.Y. Hilton has been a consistent receiver for the Indianapolis Colts
After playing college football at Florida International, Hilton went to the Indianapolis Colts in the third round of the 2012 NFL draft. He has ultimately become a steal too.
During Hilton's rookie season, he caught 50 passes for 861 yards and seven touchdowns. He then became a star for the Colts in 2013, catching 82 passes for 1,083 yards and five touchdowns. It was his first of four straight 1,000-yard seasons too.
Hilton then earned his first of four consecutive Pro Bowl selections in 2014 as he caught 82 passes for 1,345 yards and seven touchdowns. The Colts were also an excellent team that season, as they reached the AFC Championship Game.
The 2015 season was then another good one for Hilton, but 2016 was the best season of his career as he had a career-high 91 receptions and led the NFL in receiving yards with 1,448 to go with six touchdowns. 
Hilton then didn't quite reach 1,000 yards in 2017 as Andrew Luck was hurt that season, but he still had 57 catches for 966 yards and four touchdowns. Luck returned for the 2018 season, though, and Hilton caught 76 passes for 1,270 yards and six touchdowns.
For his career, including the 2019 season, Hilton has 552 receptions, 8,598 receiving yards, and 45 touchdown catches. His receiving yards are ninth among active players.
He was banged up during the 2019 season
The 2019 season was a disappointing year for Colts fans. They expected their team to be Super Bowl contenders, but Luck retired right before the season started, and the Colts ultimately went 7-9.
Additionally, Hilton was banged up throughout the season. According to the IndyStar, he has dealt with nagging lower-body injuries over the past few years and has played through pain many times, only missing as many as two games in a season prior to 2019. However, Hilton only played in 10 games in 2019, and only had 45 catches for 501 yards and five touchdowns.
Last season is now far behind him, though, as Hilton and the Colts are getting ready to start a new campaign.
While preparing for the new year, Hilton just sent a terrifying message to the rest of the NFL.
T.Y. Hilton just sent a scary message to other NFL teams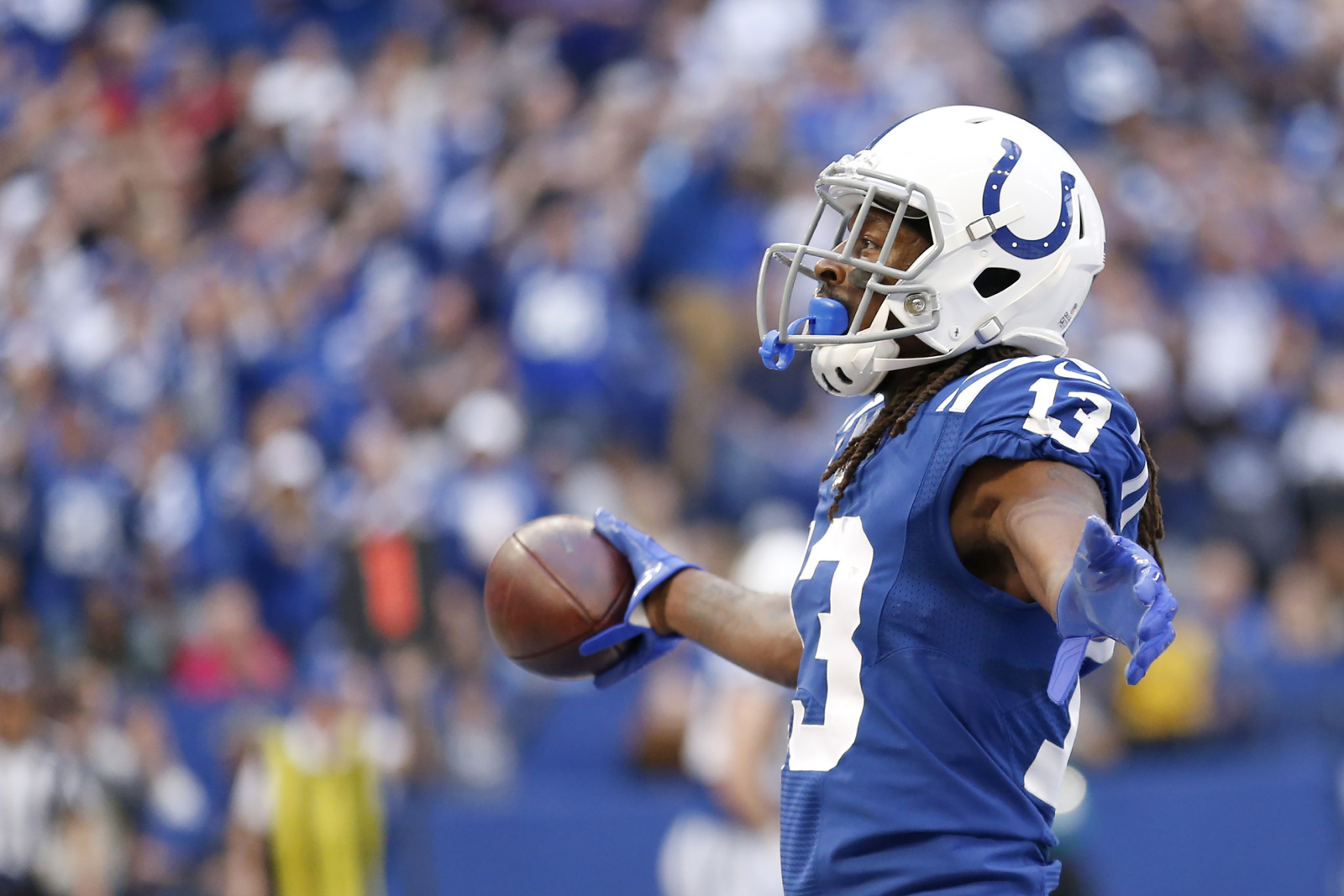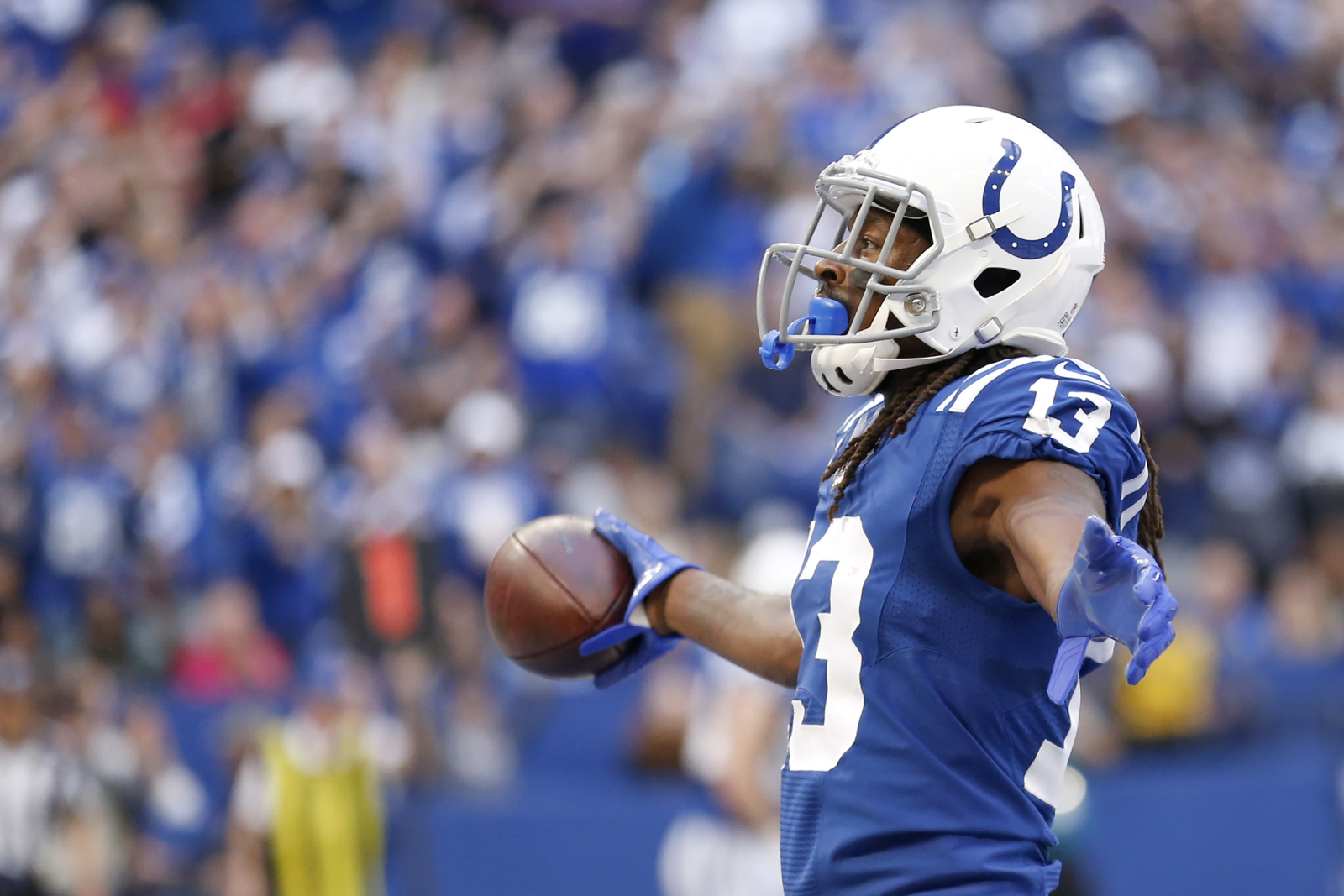 For the first time in a while, Hilton is playing at full health entering the 2020 season.
"A healthy 13 is a different 13," Hilton said, according to the IndyStar. "Banged up or not, they can't stop me. Me healthy? Still can't stop me. It's gonna be fun. It's going to be a lot of fun."
Hilton also said this: "The last time I felt this good was probably when I led the league in receiving yards," according to the IndyStar's Joel Erickson.
Hilton isn't just coming into the season at full health, either, as he also has a new quarterback. After having Jacoby Brissett as his QB last season, Hilton is now playing with Philip Rivers, who is sixth all-time in the NFL in career passing yards and career passing touchdowns.
With him having the combination of full health and a new quarterback, other NFL teams should be terrified because T.Y. Hilton is in for a big season.
Stats courtesy of Pro Football Reference