Colts Safety Malik Hooker Has Sadly Had Horrible Luck So Far in His NFL Career
Week 2 of the 2020 NFL season was awful for teams around the league as injuries piled up in almost every game. Among the biggest injured stars was Malik Hooker, the safety for the Indianapolis Colts. Hooker has shown a lot of promise in his NFL career with the Colts so far. However, he has also sadly had awful luck, and that continued in Week 2 of the 2020 season.
Malik Hooker was a star in college for the Ohio State Buckeyes
Before going to the Indianapolis Colts, Hooker was a star in college at Ohio State. 
He was ultimately only a starter on the Buckeyes' defense for one season, per OSU's site, but he was absolutely dominant in that lone season.
In 2016, Hooker recorded 74 total tackles and had a ridiculous amount of interceptions with seven. Not only did he pick off those seven passes, though, but he also returned three of them for touchdowns. That ranked No. 1 in the NCAA that season.
Hooker's play for the Buckeyes led to him becoming a Consensus All-American, and it helped lead Ohio State to the College Football Playoff that year.
He has played well for the Indianapolis Colts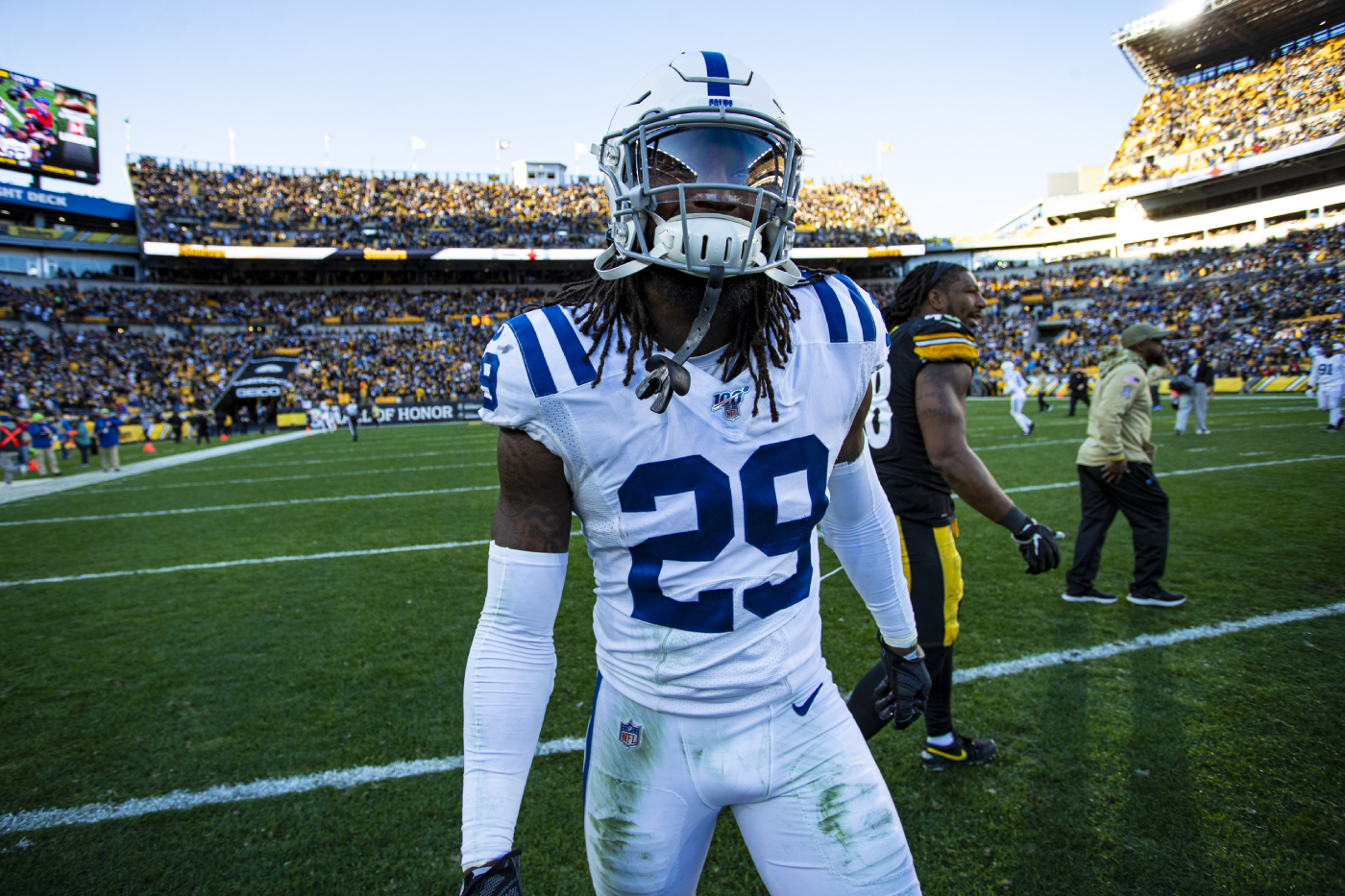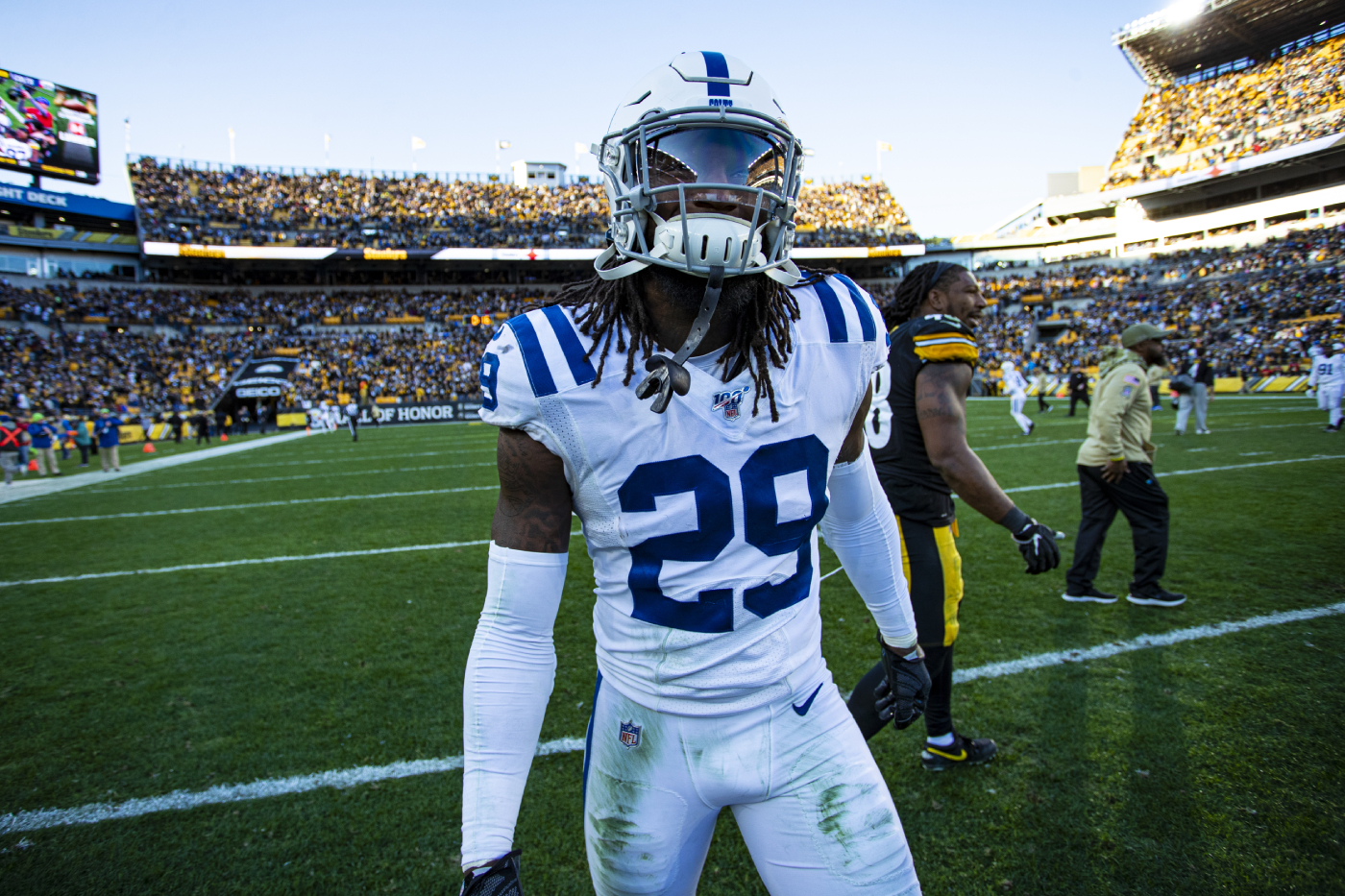 Hooker has not been on the field much since the Indianapolis Colts selected him with the 15th overall pick in the 2017 NFL draft, but he has played well in the games that he has taken the field.
In seven games for the Colts in Hooker's rookie season, he had 22 total tackles and three interceptions. Then in 2018, he recorded 44 total tackles and two interceptions in 14 games, and in 2019, Hooker recorded 51 total tackles and two interceptions in 13 games.
Overall, Hooker played in 34 games in his first three seasons. He racked up 117 total tackles and seven interceptions in those games. 
Malik Hooker has sadly had awful luck in the NFL
Throughout his first four seasons in the NFL, Hookers' durability has sadly been an issue. 
According to the IndyStar, he tore his ACL and MCL in his rookie season. Then in Hooker's second season, he dealt with hip and foot injuries, and in 2019 he suffered a torn meniscus.
With this bad of an injury history, Hooker and the Colts hoped to put the past behind them heading into 2020, especially with it being a contract year for him after the Colts turned down the fifth-year option on his contract this offseason.
"Of course there was a reaction to it," Hooker said in August of the team not picking up his option, according to the IndyStar. "I wouldn't really say disappointment; it was more of a motivation call for me."
The Colts also seemed to believe that Hooker had the potential to play at a high level this season. This is despite there also being some consistency issues for him in 2019.
"I feel that he was taking steps in that direction, I really do," defensive coordinator Matt Eberflus said in the spring, according to the IndyStar. "If you watched him in some of those games. I just refer back to some of the plays we are watching with some of the players right now – the Miami game, the Denver game, the Pittsburgh game – those games that we had. He really was playing well at a very high level."
However, after recording seven total tackles in his first two games with the Colts in 2020, Hooker suffered a season-ending torn Achilles in Indy's Week 2 win over the Minnesota Vikings, according to ESPN. This means that Hooker has played in the NFL for four seasons, has dealt with injuries in each of those seasons, and has suffered a season-ending injury in two of them.
That's a tough way to start your professional career.
Malik Hooker has shown flashes of unreal potential over his college and professional careers. However, he has sadly had to miss a ton of games due to injury and now won't have the opportunity to prove himself in a contract year. Hopefully, Hooker has much better luck in the future than he has so far.
Stats courtesy of Sports Reference and Pro Football Reference