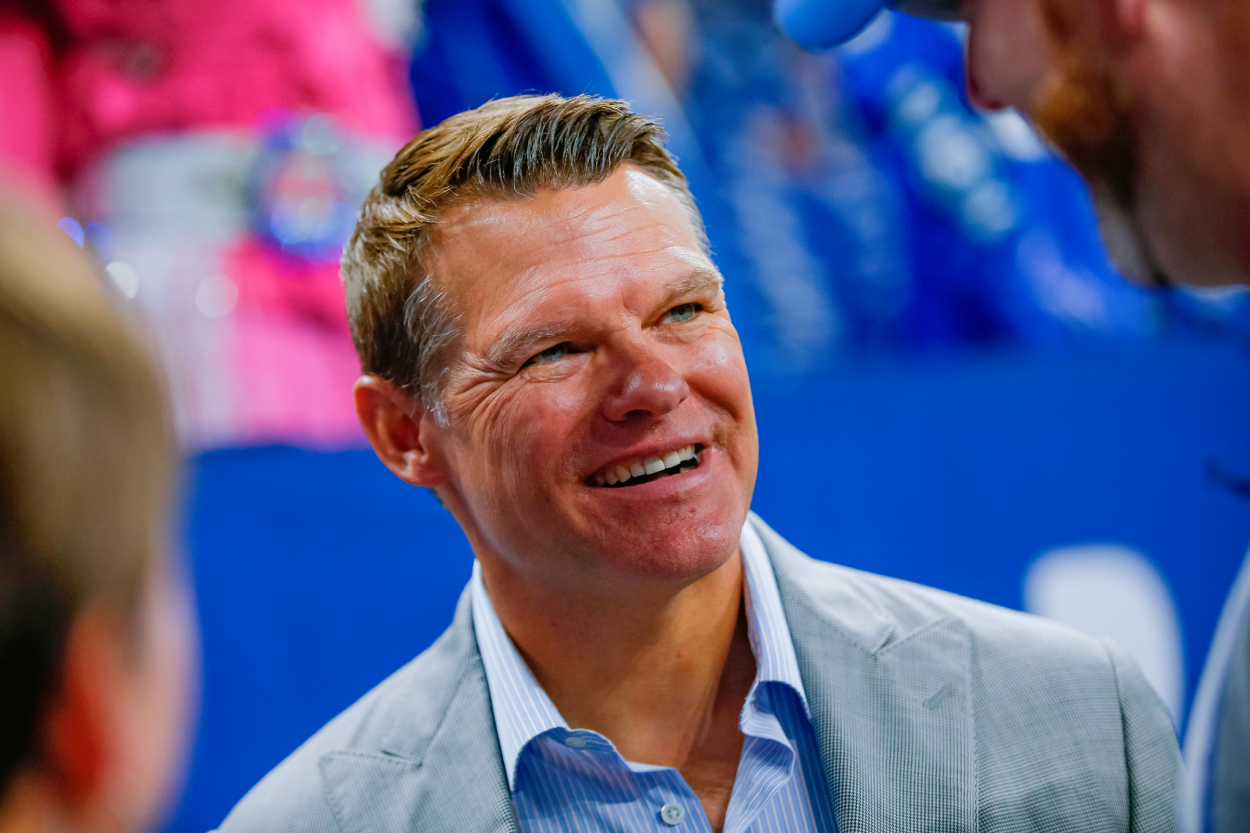 Colts Should Use Their $69.8 Million in Cap Space to Pursue Derek Carr, Amari Cooper
The Colts have $69.8 million in cap space after trading Carson Wentz to the Commanders. They should now use that money to reunite Derek Carr and Amari Cooper.
The Indianapolis Colts have plenty of cash to spend, so it's time to go on an unprecedented shopping spree.
Indy recently ended its train-wreck relationship with Carson Wentz, sending him to the Washington Commanders. And the move freed up a ton of cap space the franchise can now use to improve its team, which might just be a couple of pieces away from championship contention.
Where should the Colts look first? Their biggest need is at quarterback, but an upgrade at wide receiver is a close second. So, the perfect pair of moves to catapult them into the AFC title conversation would be to reunite two former Pro Bowl teammates: Derek Carr and Amari Cooper.
The Colts have nearly $70 million in cap space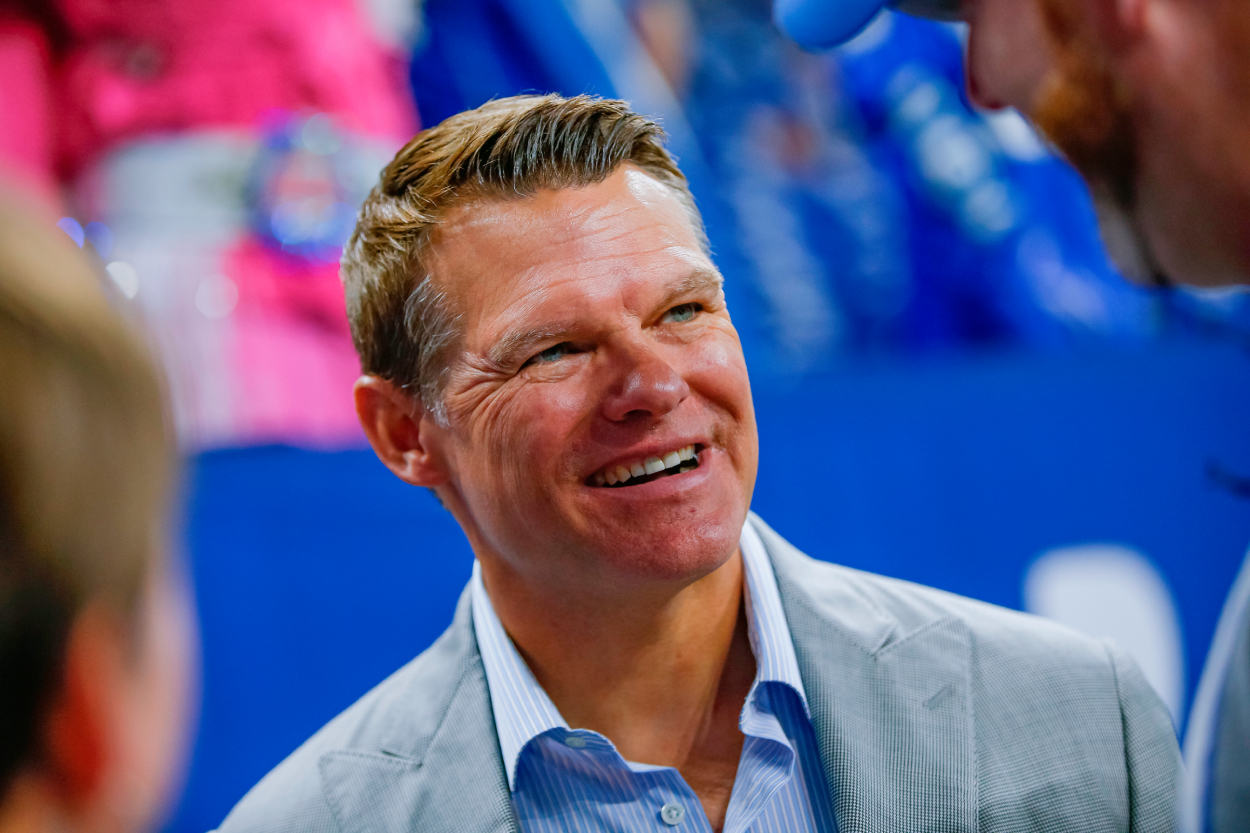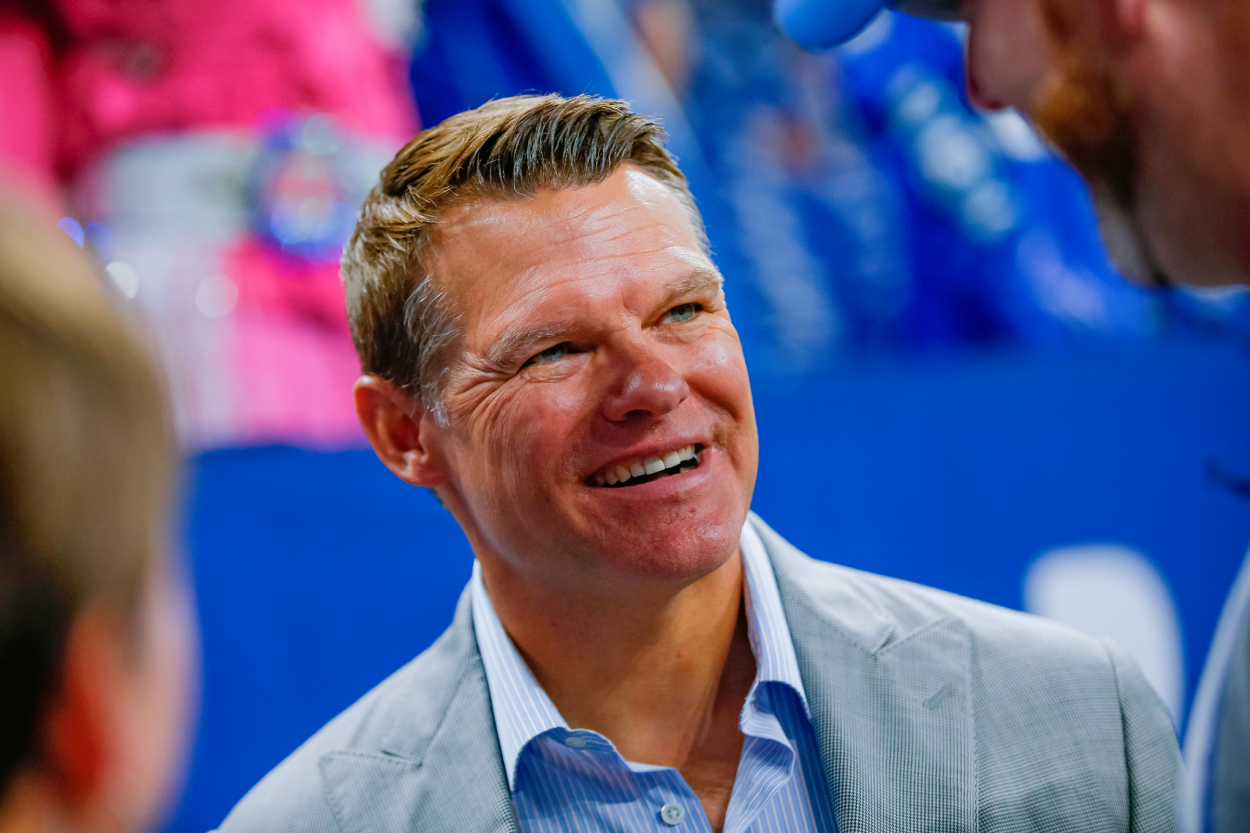 It's clear Indy planned to move on from Carson Wentz one way or another following his lone season with the team in 2021. The 9-8 Colts took a significant step back after going 11-5 and making the playoffs with Philip Rivers in 2020, and Wentz's inconsistency played a substantial role in their late-season collapse.
The biggest question was whether Indy would find a trade partner. Wentz will make a whopping $28.29 million in 2022, and his value has dropped significantly in recent years. Not many teams would want to inherit that kind of salary for a player who makes his teams worse when he's on the field.
So, it looked like the Colts were going to have to release Wentz and pay part of that salary, but general manager Chris Ballard struck a deal with the Washington Commanders. Indy received two third-round picks, with one having the potential to become a second-rounder if the QB plays in 70% of the team's 2022 snaps. The Colts and Commanders also swapped 2022 second-round picks, as the former will move up from No. 47 to No. 42.
However, the most significant stipulation of the trade is that Washington is taking on Wentz's entire 2022 salary. That means he is officially off Indy's books, and the franchise now has $69.8 million to spend, per Over The Cap.
The Colts, of course, need to address their quarterback situation first and foremost. And they should take a long look at the Las Vegas Raiders' three-time Pro Bowl quarterback, Derek Carr.
Indy needs to consider trading for Derek Carr
No, Derek Carr isn't a free agent, but the Colts could use their cap space to take on his 2022 salary in a potential trade with the Raiders.
Carr's future in Las Vegas is unclear. He has one year left on his contract, and new Raiders head coach Josh McDaniels said earlier this month that the team hadn't started extension talks with him yet. So, suppose Vegas wants to start fresh, especially considering Patrick Mahomes, Russell Wilson, and Justin Herbert are all in its division. In that case, the team could entertain trade offers for Carr, and Cleveland.com reported that the Colts could reportedly make a big push for the QB.
Carr, who will make $19.8 million in 2022, would be a significant upgrade over Wentz. He threw for a career-high 4,804 yards in 2021, surpassing the 4,000-yard passing mark for the fourth consecutive season. He also led the Raiders to the playoffs despite a tumultuous year that saw the team lose its head coach Jon Gruden and one of its top receivers in Henry Ruggs III.
The Colts are just a quarterback away from making some noise in the playoffs, and Carr could be the guy who can get them there.
However, adding a dangerous wide receiver could put them into championship contention, and that's why they should go after Carr's old teammate, Amari Cooper.
The Colts should reunite Derek Carr and Amari Cooper
Like Carr in Vegas, Amari Cooper's future in Dallas is unclear. There have been reports about the Cowboys potentially trading or releasing him.
And if they do decide to move on, the Colts could be a perfect destination.
Cooper had three consecutive 1,000-yard seasons from 2018–20, and he's only 27 years old, so he should still have plenty left in the tank. Indy saw Michael Pittman Jr. have a big second season in 2021. He caught 88 passes for 1,082 yards and six TDs. But no other receiver had more than 384 yards.
Cooper would immediately become one of the team's top options in the passing game, and he has proven he can have success with Carr. Despite a disappointing ending to his Raiders tenure with the QB, Cooper had two Pro Bowl seasons with Carr in 2015 and 2016, gaining over 1,000 yards in both of them.
Indy would probably get Cooper for a reasonable price if the Cowboys were to release him. The Colts still have the room to pay his $20 million salary if they acquire him via trade, though.
All in all, the Colts have a lot of work to do but plenty of money to spend. It's time for them to break out their checkbooks and bring in stars like Derek Carr and Amari Cooper.
Stats courtesy of Pro Football Reference; Contract numbers courtesy of Spotrac