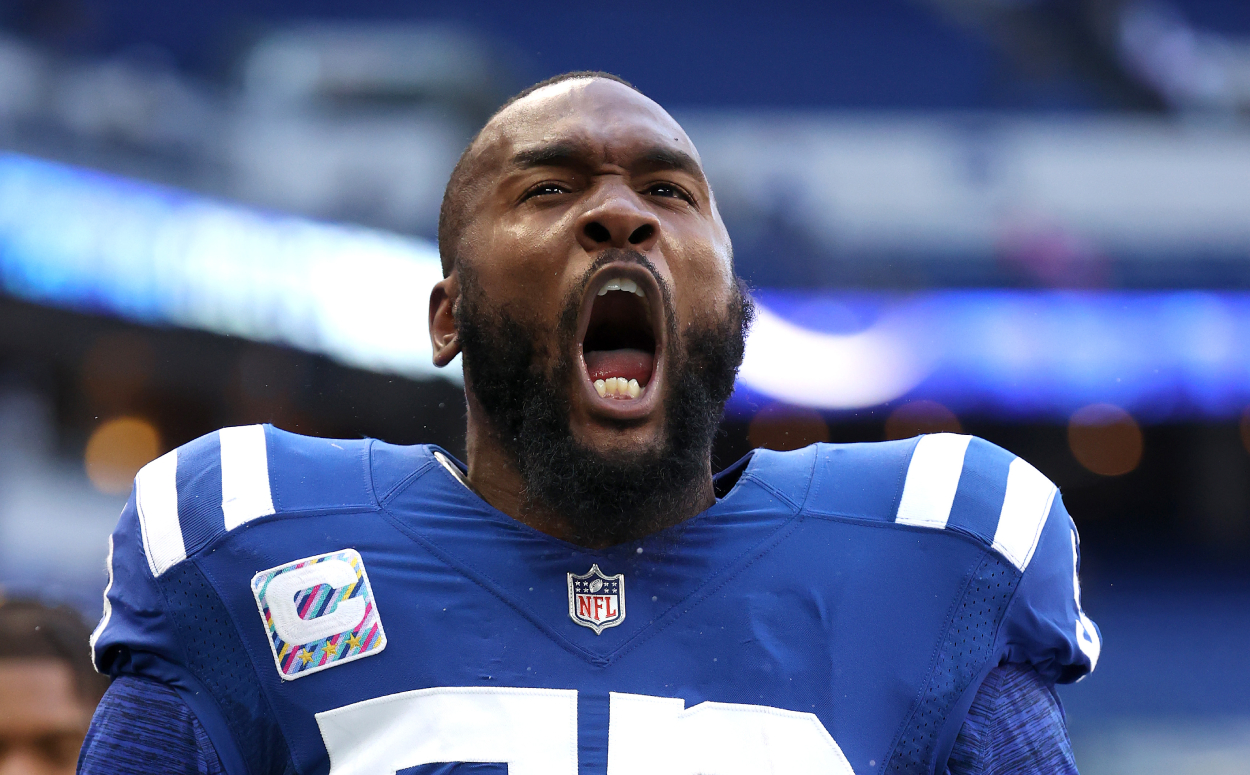 Colts Star Darius Leonard Puts Team on Notice With Fiery Tweet
The Indianapolis Colts are amid a pivotal offseason after a disappointing 2021 campaign, and All-Pro linebacker Darius Leonard recently put the team on notice with a fiery tweet.
The Indianapolis Colts are amid one of their most crucial offseasons in franchise history. They had yet to find an answer at quarterback following Andrew Luck's retirement, and the team fell flat on its face with Carson Wentz at the end of last season despite looking like a potential AFC contender at one point in the middle of the year.
But following a deal that acquired 2016 NFL MVP Matt Ryan from the Atlanta Falcons, All-Pro linebacker Darius Leonard is ready to win in Indy.
In fact, Leonard recently used a fiery tweet to put his team on notice.
Darius Leonard used a fiery tweet to put the Colts on notice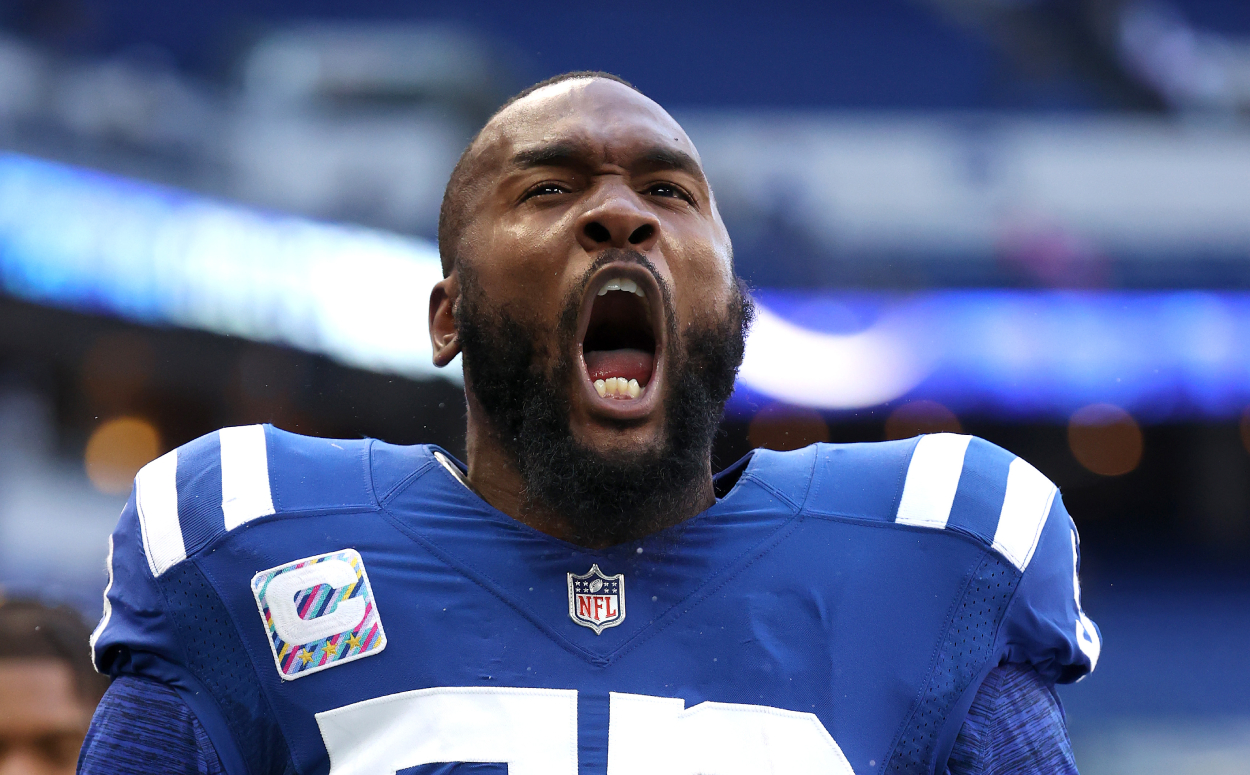 Since going to the team in the second round of the 2018 NFL Draft, Darius Leonard has been a part of some successful Colts squads.
But he has also been on some underperforming ones.
After reaching the AFC Divisional Round with Andrew Luck during his rookie season, Leonard and the Colts went just 7-9 in 2019. Luck's retirement forced Indy to start Jacoby Brissett at QB, and he has since proven to just be a solid backup and nothing more.
In 2020, the Colts went back to the playoffs with Philip Rivers, but his retirement last offseason led to general manager Chris Ballard taking a chance on Carson Wentz.
Wentz showed flashes of his 2017 Pro Bowl year with the Eagles while in Indianapolis, and the team looked like a scary AFC contender at one point in the season. The Colts won eight of 10 games between Weeks 6 and 16 and needed just one win in their final two games to make the playoffs.
However, Wentz's underwhelming play (in addition to other issues) led to Indianapolis losing its last two contests and missing the postseason.
The Colts have since responded by trading Wentz to the Washington Commanders and bringing in four-time Pro Bowler Matt Ryan, who will likely be their sixth different Week 1 starting quarterback in as many seasons in 2022. He gives them a great chance to win and compete for the AFC South title, which is something Leonard seems to desperately want.
"Damn I want to win and I want to win now! Not next year or the year after that but right now! Football is around the corner."

Darius Leonard via Twitter
If Indianapolis wants to win, it still needs to make multiple moves before the 2022 regular season.
The Indianapolis Colts still have multiple holes to fill
Indy has filled two of its most important positions this offseason: quarterback and pass rusher. Before the trade for Matt Ryan, the Colts acquired Yannick Ngakoue from the Las Vegas Raiders.
But this team still has some weaknesses it needs to address.
While the Colts are known for their offensive line led by Quenton Nelson and Ryan Kelly, they need a left tackle and right guard who can not only open holes for superstar running back Jonathan Taylor but can protect Ryan as well. Indy also needs a tight end after seeing former Pro Bowler Jack Doyle retire.
And that's not all.
The Colts needs help at wide receiver. Michael Pittman Jr. had a breakout year, gaining over 1,000 yards in 2021, but no one else had more than 384 receiving yards.
That's not to mention their weakness in the secondary. The front office traded starting corner Rock Ya-Sin in the Ngakoue deal, and Indy could use help at safety.
Sure, the Colts have a talented roster that is ready to compete with the best of the best. Taylor and Pittman are up-and-coming superstars on offense, and Leonard and defensive tackle DeForest Buckner are two of the best at their positions on defense. But after finally finding a quarterback (at least for the next couple of years) in Ryan, the Colts need to start filling their other glaring holes either in free agency or the NFL Draft.
Darius Leonard wants to win, and he wants to win now, and Colts fans likely feel the same way.
Stats courtesy of Pro Football Reference