Complete NFL Draft: What the Top Teams Need
In the first edition of this article, we looked at the 16 teams that had the highest picks in this upcoming draft — in other words, the league's bottom 16 teams (barring trades) — and where they needed help. Now, the bottom 16 teams obviously have more needs than the teams on this upcoming list: There's a reason they finished in the bottom half of the league a year ago.
There are two teams, the Washington Redskins and the Indianapolis Colts, that do not have a first-round pick, so their first selection (both of which are in the second round) are shown as listed. A team like Denver or Seattle, both of which have later picks, clearly has fewer options to draft the best of the best. That won't mean that they can't find a player who will step in and have an immediate impact, though. They just need to pick wiser and more efficiently. In this second part, here are the top 16 teams — again, including the Redskins and Colts, teams that don't have a first-round pick — from the previous season and what they need this upcoming draft.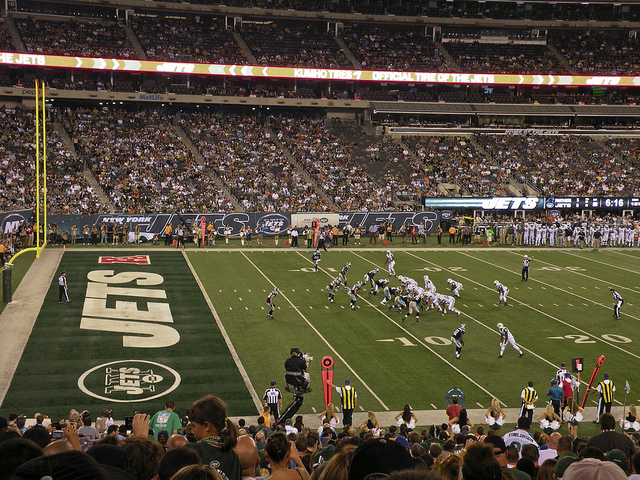 18. New York Jets
While the Jets have made quite the splash this offseason — signing quarterback Michael Vick, wide receiver Eric Decker, and, just recently, running back Chris Johnson — they failed to address a pressing need at cornerback. Though Dee Milliner evidently has what it takes to play at this level, New York needs to add another top cover corner.
Offensively, New York got three big-time playmakers in Vick, Johnson, and Decker. But in order for Vick (if he gets the starting role) or Geno Smith, who's very much in contention, to be successful, New York needs more depth at receiver. The Jets could use either another wide receiver to complement Decker, or a skilled tight end.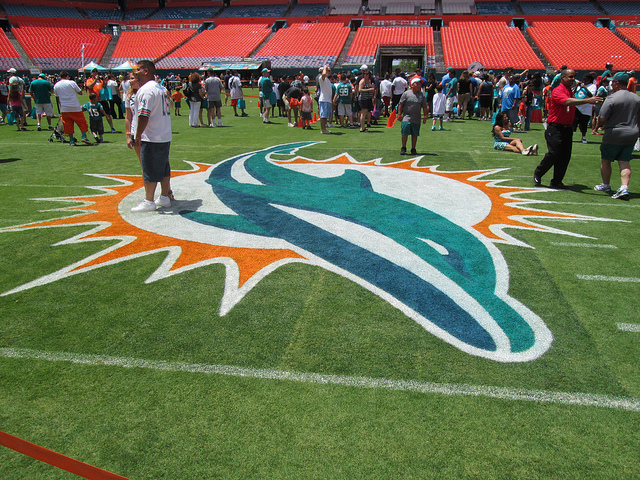 19. Miami Dolphins
Miami had a respectable finish last season with an 8-8 record, a surprising development after the way the team started. But the Dolphins have one big area of need going into this draft: They need to improve their offensive line. They only averaged 90 yards per game on the ground last year, which is a measly sum. With the locker room issues a year ago surrounding Richie Incognito and Jonathan Martin, Miami's offensive line took some hits. Though Miami added tackle Brandon Albert in the offseason, they could use a hard-working lineman to join the ranks. The lack of protection for Ryan Tannehill can't remain if the team is to to make the playoffs this coming season — something that doesn't seem that far out of the realm of possibility, either. Whether that means drafting a tackle and/or a guard, the Dolphins need a sturdier front five.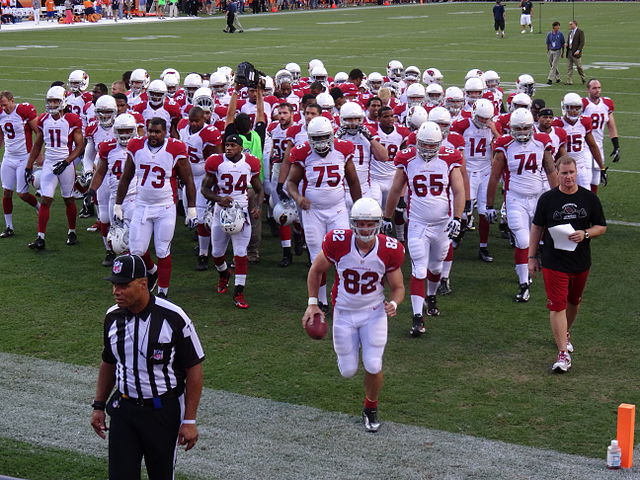 20. Arizona Cardinals
If there was one aspect in which the Cardinals desperately failed last year, it was getting to the passer. Arizona's defensive ends were very limited, and they didn't get a lot of production from linebacker, either. Needless to say, the Cardinals need to enhance their pass rush. That might mean a defensive end, or possibly a rushing linebacker who plays toward the line of scrimmage … or even a safety that can play up in the box. Until the Cardinals can generate more pressure on opposing quarterbacks (especially since they regularly play the likes of Russell Wilson and Colin Kaepernick), they will continue to come up short.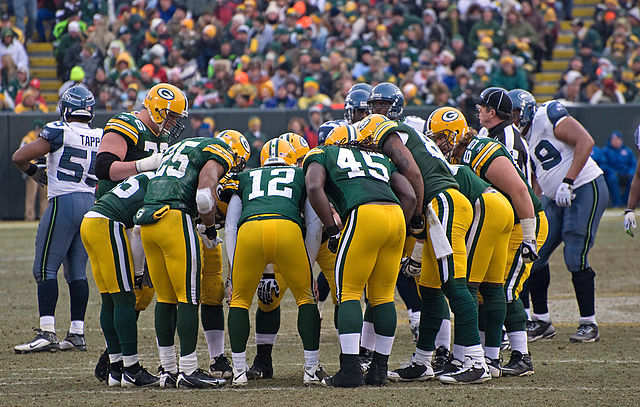 21. Green Bay Packers
When Aaron Rodgers stays healthy, the Packers' offense is one of the best in the game. In other words, there isn't a lot of need there. But Green Bay's defense last season wasn't flawless. The Packers allowed opponents to pass for 247.3 yards per game and also rush for 125 yards. Because Rodgers can't be relied on to completely carry the team, the defense needs to develop.
The two top needs are likely free safety and linebacker. While a defensive tackle wouldn't hurt, either, if Green Bay can get some outside run support from an athletic free safety (who also can play deep), that would immensely shore up the front seven. A safety wouldn't only limit opposing teams' rushing attacks by playing up front, but someone who can cover would allow the secondary to depend on the line far less.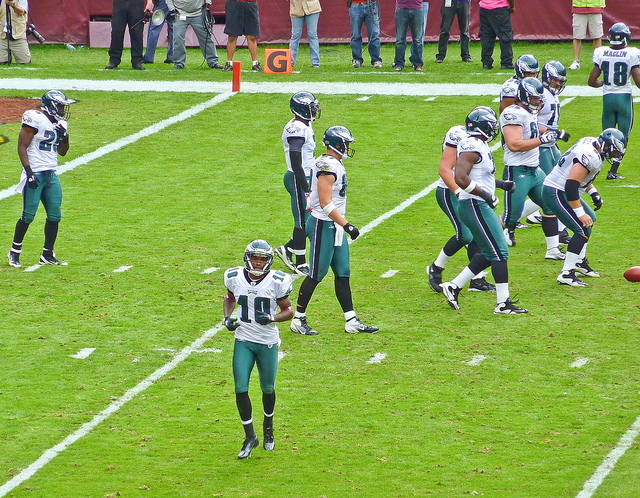 22. Philadelphia Eagles
Similar to Green Bay, the Eagles need to add depth to their defense. Chip Kelly implemented his prolific spread offense in Philadelphia a year ago, but that didn't improve the defense — clearly, the offense came first. They were young and inexperienced, and this showed in the 289.8 passing yards they allowed per game. They need to add an outside linebacker who can get to the quarterback in Kelly's 3-4 defense. They could also add a safety with a lot of range. Either way, one of these additions would positively affect Philadelphia's pass rush. At the end of the day, the best way to give up fewer passing yards is to pressure the quarterback.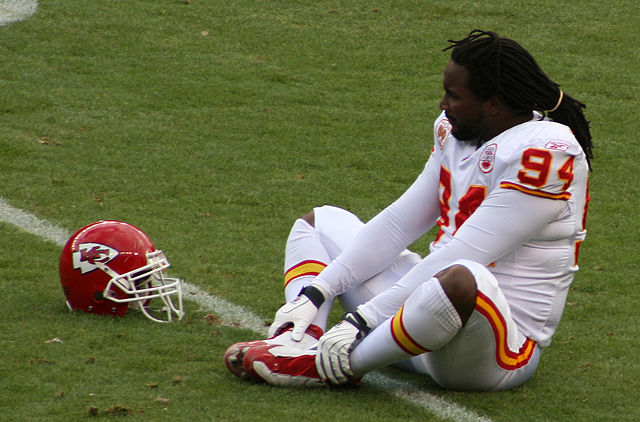 23. Kansas City Chiefs
In his first year, Andy Reid was practically a miracle worker. Not only did he take Kansas City to the playoffs and keep the team competitive with the Denver Broncos, but he did so in a year when Denver was expected to run away with the division. While a lot of the same pieces are still in place from a year ago, the Chiefs could use help at wide receiver and safety. Whether or not Reid thinks his receiving corps is up to par, realistically, Kansas City needs another top guy on the outside. If the team can get another outside threat, that should free up more running room for Jamal Charles. An athletic corner or a safety would similarly help the secondary.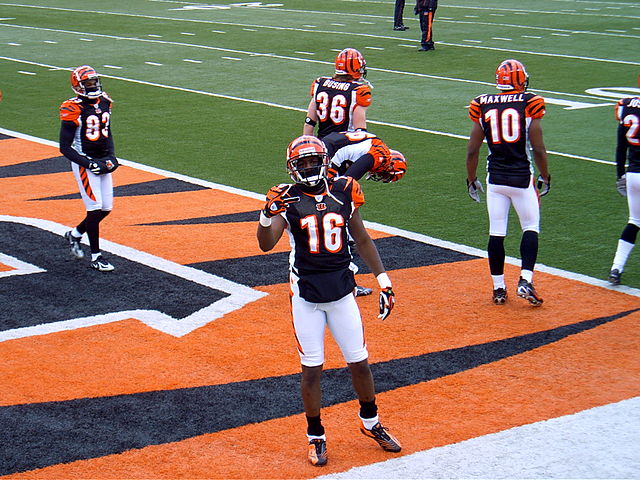 24. Cincinnati Bengals
A playoff team one year ago, Cincinnati has a strong core returning this season. But the Bengals do need a few offensive linemen to fill into either a tackle or guard role. While it's not a must-fill position, at No. 24, the team could get a very solid lineman, even if he doesn't step in immediately.
Just like the offensive line, the secondary isn't that desperate. However, Cincinnati could certainly add some depth at cornerback. The Bengals have a solid top-two set of corners, but in terms of their nickel-and-dime packages, they need to be much deeper. The players that the Bengals will be drafting won't need to step in immediately — though they could – they just need to be able to provide depth on either the offensive line or in the secondary.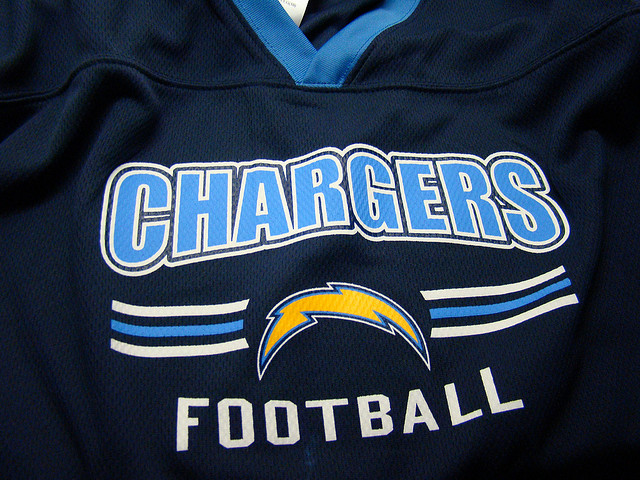 25. San Diego Chargers
San Diego probably needs to add cornerback depth, though the Chargers don't need to select a player who'll have an immediate impact. They gave up 274.2 passing yards per game a year ago, and they might be relatively thin in the secondary this upcoming season. If they can add a player who doesn't need to produce in 2014, he could develop while still giving San Diego depth at the position. Even if the team doesn't get a cover corner, a defensive back with good instincts and a mind for the game would fit perfectly with the Chargers.
Another defensive position that lacked in 2013 was the pass rush. The Chargers' sack leader was defensive end Corey Liuget, with just 5.5 on the season. Even after signing free agent Dwight Freeney, San Diego needs more production from the defensive line. Adding either an edge rusher or a defensive tackle could help that.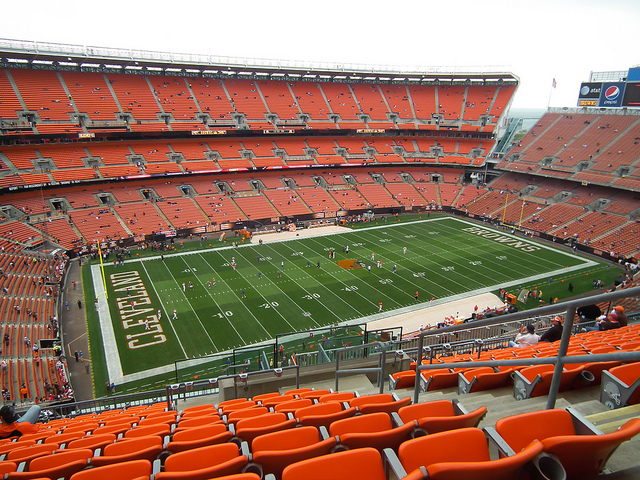 26. Cleveland Browns
See No. 4 on our previous list.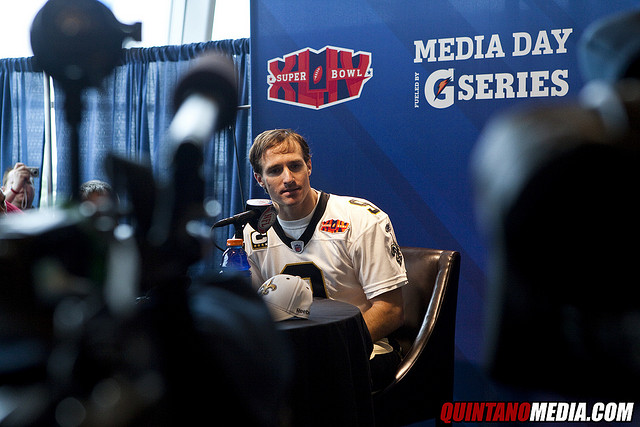 27. New Orleans Saints
Not too dissimilar from the Green Bay Packers, New Orleans has its franchise quarterback, and through him, the offense runs like a fine-tuned automobile. However, also similar to the Packers, the Saints' defense had a few holes in it. The line performed better than expected a year ago, but New Orleans could use a safety and/or a cornerback (even after signing Champ Bailey). While a top cornerback might be to tough to get this late in the first round, the Saints could still get a player with a lot of potential.
And if the Saints are trying to go a different route, linebacker is a secondary need — someone to go along with Junior Galette. Whether it's an inside or outside linebacker, an instinctual player who has a nose for the ball would fit well in New Orleans' system. They don't need a bruiser, but they need someone who can easily drop back into coverage just as soon as he'll blitz and sack the quarterback.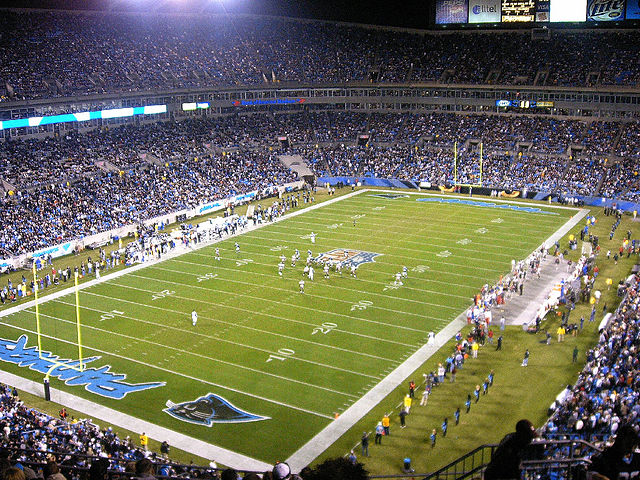 28. Carolina Panthers
Steve Smith was Carolina's do-it-all player for a long time. He played with various quarterbacks, all with various levels of skill, yet still somehow found a way to put up impressive numbers throughout his career with the Panthers. Now that he left in free agency, the Panthers have the difficult task of replacing him — or at least trying to. Because of his departure, Carolina has a definite need for a receiver (maybe a few). Cam Newton has all the tools to take the Panthers to the playoffs, but he can't do so without players to throw to. Look for Carolina to draft a receiver (maybe even a couple) during the draft.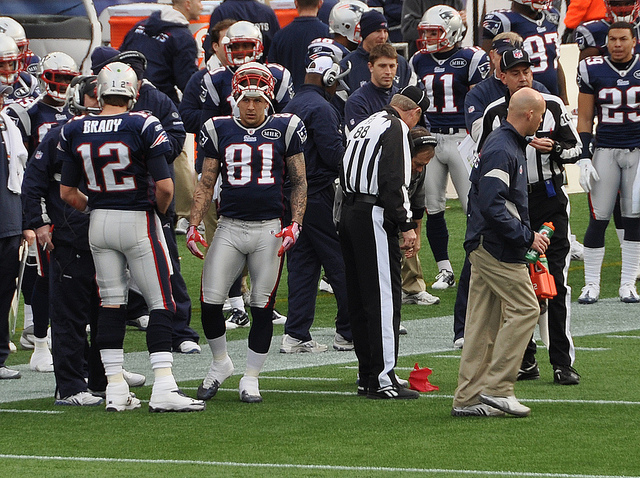 29. New England Patriots
Just as Carolina lost its top receiver, New England never even had one last year. The Patriots need depth at receiver, but that's not their only need. As a whole, they were talented a year ago, just not deep enough. They could use to add a defensive lineman — someone who will play a role coming off the bench. Alongside a potential receiver, an elite tight end would help, too. Though Rob Gronkowski should be healthy this upcoming season, quarterback Tom Brady treats his tight ends like receivers. A tight end with a lot of upside would be very similar to drafting a wide receiver, especially since New England is selecting pretty deep in the draft.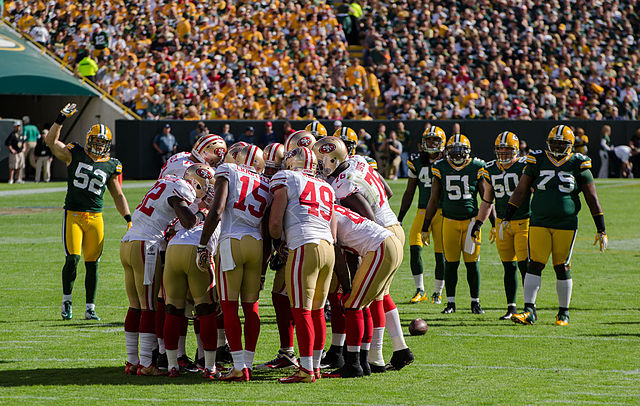 30. San Francisco 49ers
The 49ers have been one of the most consistent teams in the entire NFL over the past few seasons. Most of that is in part due to the terrific job of head coach Jim Harbaugh in developing young players. With six picks in the first 100 selections, San Francisco should easily be able to fill some, if not all, of its needs. While the 49ers don't have a lot of starting positions that need someone to immediately step into, they could add depth.
They're lacking the depth most notably at cornerback. Instead of getting an elite cover corner — which might be difficult at this point in the draft — they could add a few nickel-and0dime corners who will have time to develop into top defensive backs. Similar to the secondary, another rusher or inside defensive tackle would only strengthen an already strong front seven. Again, none of these are immediate needs, but in order to keep getting better, San Francisco needs to continue to add depth, and that's what Harbaugh and the 49ers can do this draft.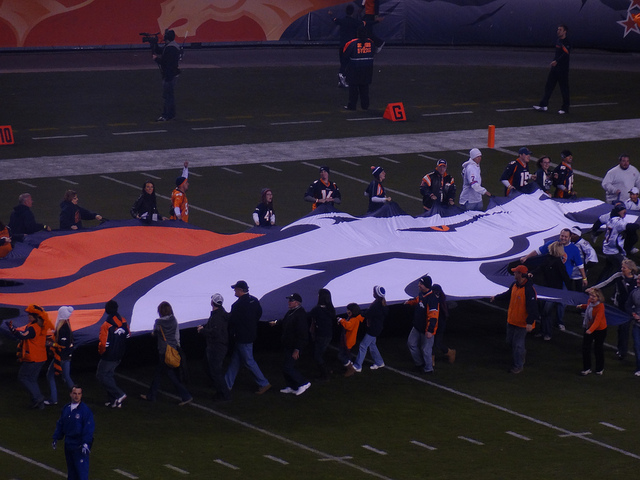 31. Denver Broncos
The Broncos had a very eventful offseason. Though they lost Eric Decker to free agency, they still bring back an impressive receiving duo led by the sure-handed Wes Welker. The production from running back Knowshon Moreno and tight end Julius Thomas was also surprising last season.
The reason Denver came up short in the Super Bowl was more a result of a few question marks in the defense than any needs on offense, though. A big area of concern after last year should be linebacker. While an outside linebacker would suffice, the Broncos could really use the help at inside linebacker. They need a player who can stack the box on rushing plays but also drop back into coverage. It might be difficult to find a player this far in the draft who will have a sudden impact, but that doesn't mean he's not out there. Denver will just have to do its research.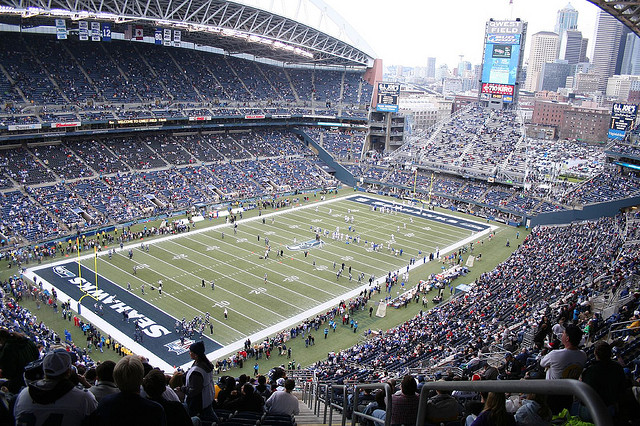 32. Seattle Seahawks
After winning their first Super Bowl, the Seahawks will come into the 2014 season looking very similar. They were able to maintain most of their starting defense that made up the league's best unit, and also the core of their offense (Russell Wilson and Marshawn Lynch). Where they need help, though, is at wide receiver and in the defensive line. Though they're not as desperate as some of the other teams to find players who will fill a starting role, the Seahawks need to add depth. Sure, Lynch can carry a lot of the offensive burden, but the addition of another receiver would help spread the offense — although having a healthy Percy Harvin should help.
While the defensive line should be more than satisfactory in 2014, a young player who can come off the bench in the rotation and learn from some of the older players would fit nicely with Seattle. Keep in mind that Seattle is in a position where depth is more important than need. That's the ideal position come draft day.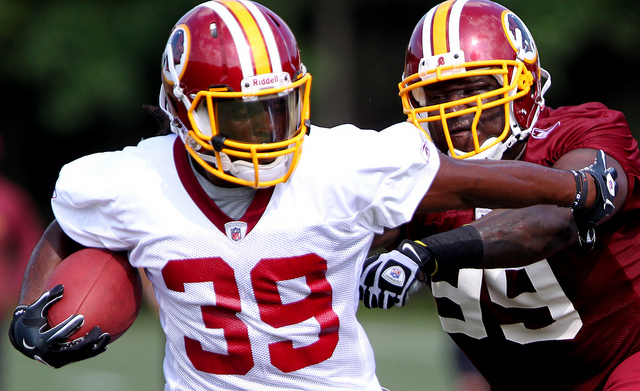 34. Washington Redskins
The Redskins have two main areas of need: protecting Robert Griffin III and solidifying their secondary. They lack young quality cornerbacks and safeties, so getting either one would contribute next year. They added Ryan Clark at safety in free agency, but their secondary as a whole is old and needs to be revitalized with youth. While their offensive line wasn't atrocious a year ago — just look at the season that Trent Williams had — if they want to keep their franchise quarterback healthy, they need a top tackle to complement Williams. And even if Washington doesn't draft a tackle, a guard would add depth. Either way, after RGIII's season-ending injury two years ago, the team obviously needs to give him as much help as possible.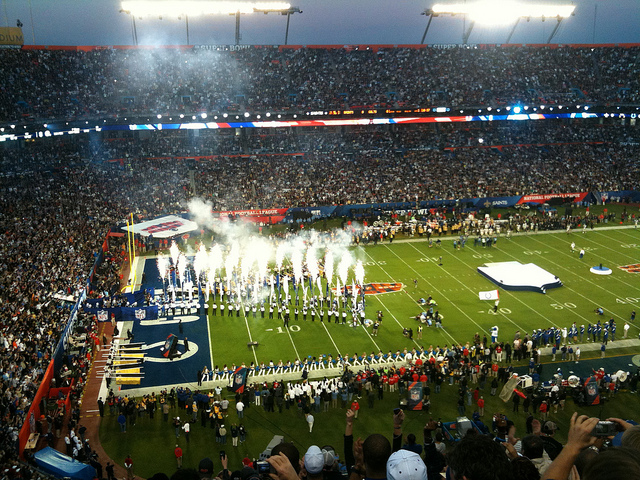 59. Indianapolis Colts
When Indianapolis traded for Trent Richardson in 2013, the team filled a need at running back. But the Colts also lost their first-round pick as a result of it — hence why the 59th pick is their first pick in this 2014 draft. But when they got Richardson, he didn't find a lot of success in the backfield. If they can bolster the inside of their offensive line (either guard or center), Richardson should be much more affective. And even at 59th, Indianapolis should still be able to get a guard or center who can potentially have an impact.
And just as many teams had holes in their secondary a year ago, Indianapolis is no different: A quality free safety would go a long way. This late in the draft, the Colts will be hard pressed to get one to step in this coming season, but it's still a need that wasn't greatly addressed in the offseason.