A Completely Devastating Injury to the Saints Offensive Line Sets Jameis Winston up for a Painful Second Half
Heading into the 2021 NFL season, the New Orleans Saints were one of the largest unknowns in the league. It was their first season without Drew Brees under center in over a decade, and his replacement, Jameis Winston, wasn't exactly known for his consistency.
The last time Winston was a starting quarterback in the NFL, he threw 30 interceptions. Needless to say, that's a stark contrast to Brees' conservative style of play.
However, fast forward to Week 7, and the Saints are sitting pretty at 4-2. They got on everyone's radar with a blowout win over Aaron Rodgers and the Green Bay Packers back in Week 1 and are firmly in the NFC Wild Card conversation.
Jameis Winston has been servicable
By no means has Winston been a great quarterback this season. However, he's playing well enough to win games for the Saints. That's more than Sean Payton, and the rest of the New Orleans coaching staff were likely expecting heading into the year.
Winston's completion percentage is below 60%, and he's only averaging 185.7 passing yards per game. However, he's only thrown three interceptions, and he leads the league in touchdown percentage.
Payton has largely relegated Winston to a game manager, and that's OK. The 4-2 record speaks for itself — this style of offense can win games for the Saints.
The Saints just lost a key piece of their offense
While the first seven weeks of the season have largely been fun ones for this new-look Saints team, the injury bug is finally catching up to them, as tends to happen in the NFL.
According to NFL insider Ian Rapoport, Saints offensive guard Andrus Peat is feared to have torn his pec. This would be a season-ending injury.
For those unfamiliar with Peat, he quickly established himself as a key piece to New Orleans' success upon being drafted in 2015 (No. 13 overall). Peat largely plays left guard. However, when asked to do so, he bounced around and played tackle, further proving his value to the team.
Peat signed a five-year/$57.5 million extension in March of 2020, solidifying his place on the Saints' offensive line for another half-decade. Clearly, the Saints value him quite a bit to fork over $50-plus million. Potentially losing him for the rest of the year is bad news for Winston and the entire New Orleans offense.
Winston needs to step up for the Saints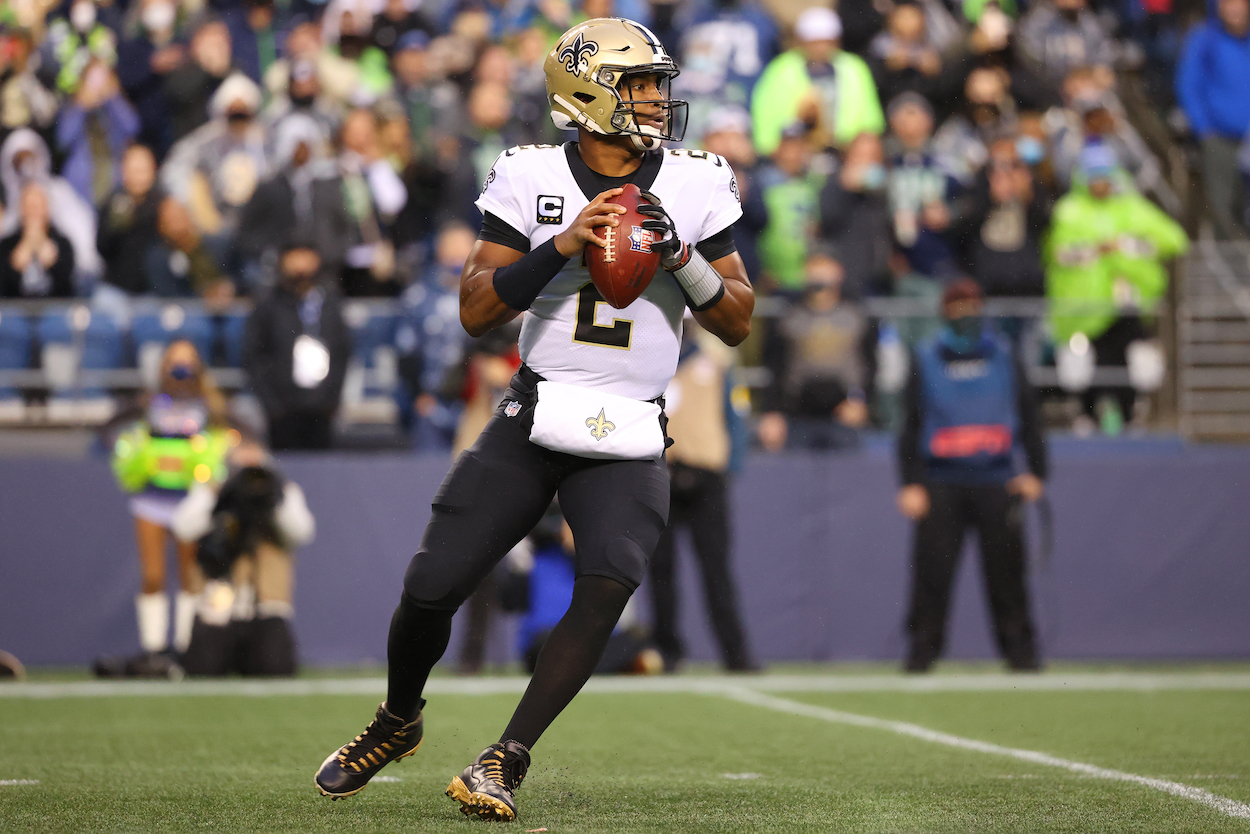 With adversity starting to hit the Saints, pressure is diverted toward the starting quarterback, Jameis Winston.
Winston has been able to comfortably sit back in the pocket and dump passes off to Alvin Kamara through his first six games of the year. Following Peat's injury, that reality will presumably be no more. Winston should be expecting greater pressure to come up through the middle of the O-Line, forcing him to make quicker reads and tougher throws.
Can Winston step up and carry the Saints without their starting left guard? History would suggest no. His reputation in Tampa Bay is not a good one. To make matters even worse, the Saints' upcoming opponent is Tom Brady and the Buccaneers. There will be no easing in period for Winston.
If Winston really bottoms out following the introduction of a shaky O-Line, it could push New Orleans to explore new quarterbacks in the offseason.
All stats courtesy of Pro Football Reference.
RELATED: Patrick Mahomes Needs the Chiefs to Get Creative and Desperate if They're to Save Their Nightmarish Season