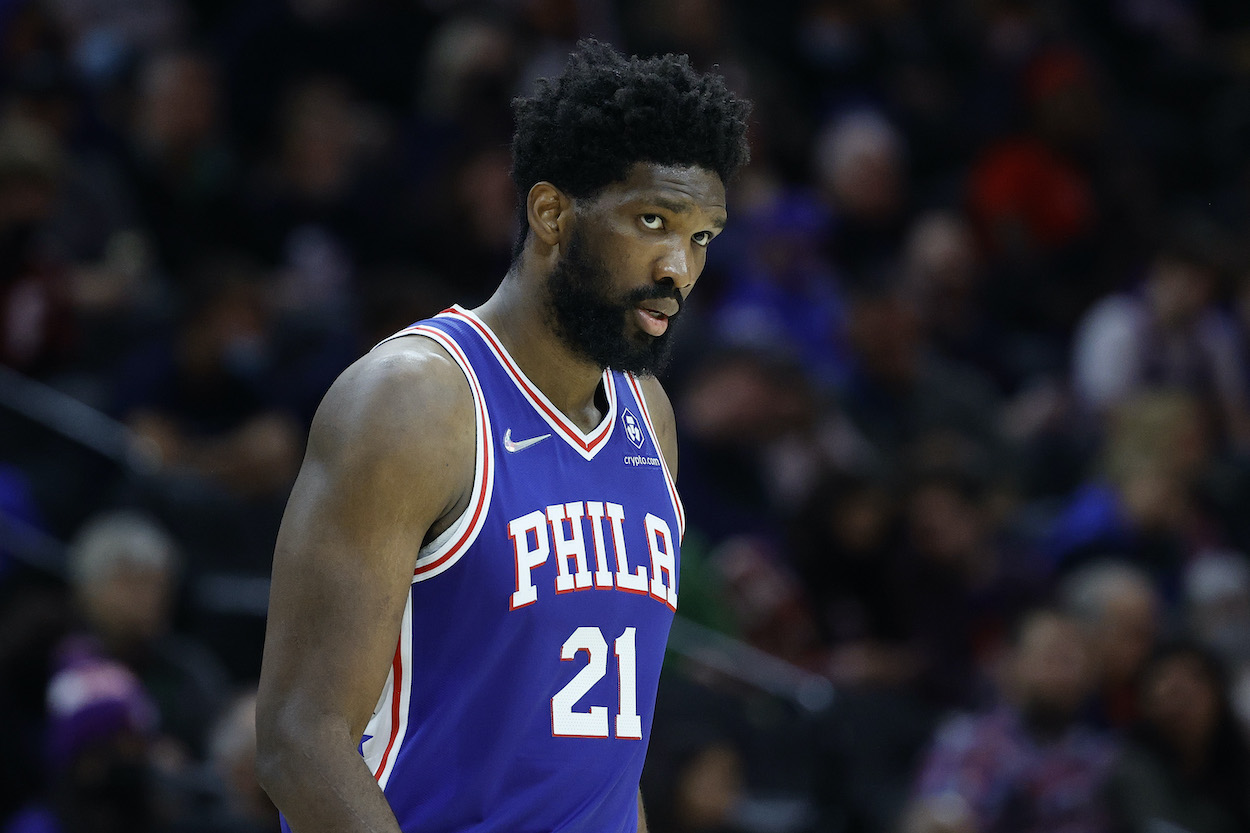 A Concerning Statistical Regression Regarding Joel Embiid's Shooting Should Start to Worry 76ers Fans
Joel Embiid has always been an elite mid-range shooter for a 7-footer, but his shooting percentage has oddly plummeted this season.
Joel Embiid has been one of the best shooting centers in the NBA ever since he made his debut in 2016. The 7-footer has incredible touch and such a silky jump shot for a big man, but he's taken a major step back in that department this season.
For some reason, Embiid is having by far his worst mid-range shooting season as a pro, which just adds another bullet point to the Philadelphia 76ers' long list of concerns.
Joel Embiid has always been an elite mid-range shooter
Not many NBA centers can threaten a defense the way Embiid can every night. He's just as dangerous facing up from 20 feet away from the basket as he is backing down a defender in the paint. That's because Embiid has always been an elite mid-range shooter for a big man.
In three of his first five full seasons in the NBA, Embiid has shot better than 42% on jumpers from 16-22 feet. Incredibly, the center shot a better percentage from that range than he did from 3-10 feet in all three of those seasons. He shot 50.4% from the same range last year, which was the best mark of his career.
After the best mid-range shooting year of his career, Embiid was only expected to continue improving his jumper this season. But instead, he's regressed.
Embiid is having his worst mid-range shooting season as a pro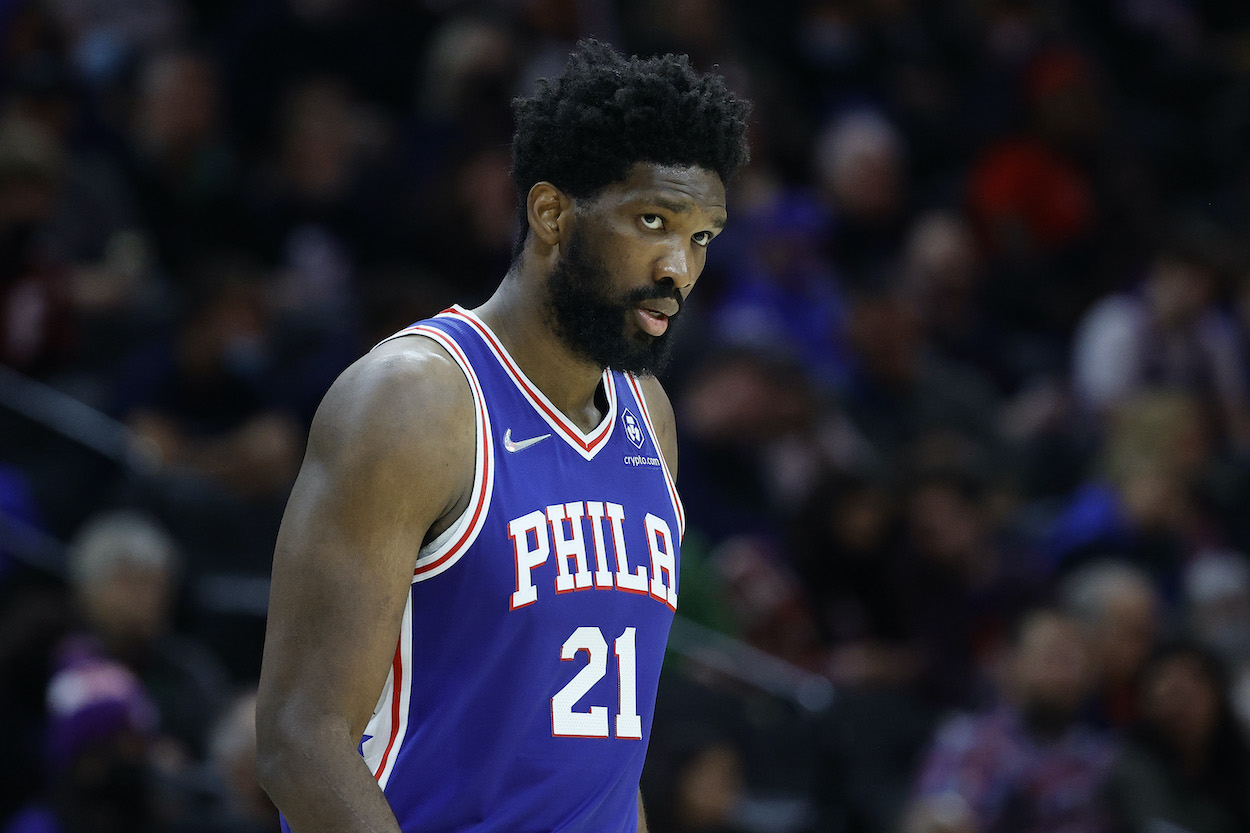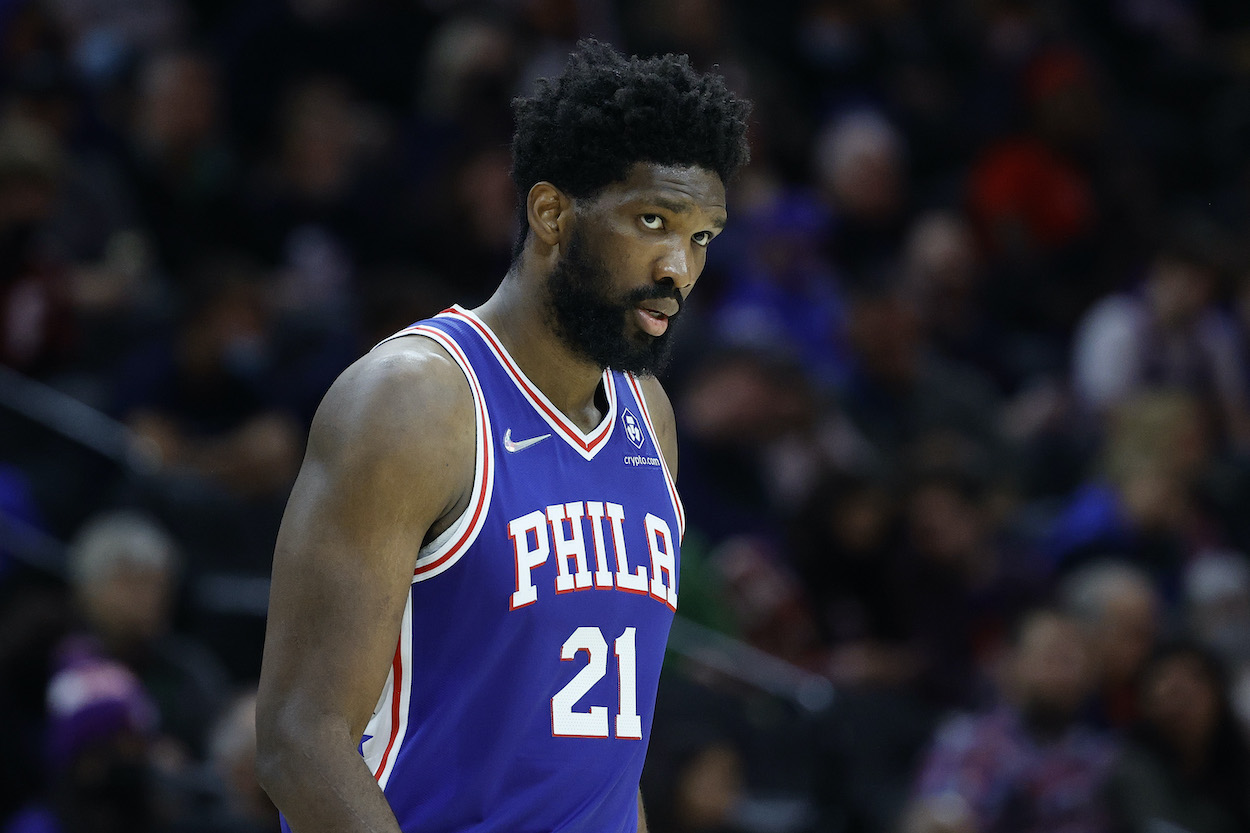 Embiid has improved his shooting over almost every offseason he's gone through as a pro. Not only did he have his best mid-range shooting season as a 76er last year, but he also had his best free throw shooting year (85.9%). But so far this season, Embiid's shooting numbers have taken a major hit.
In 13 games played, Embiid is shooting just 41.3% from two-point range. For context, he's never shot worse than 49.5% from inside the arc in any of his previous five seasons with the Sixers. He's also shooting a career-worst 35.5% from 16-22 feet and 76.2% from the free throw line.
Embiid simply isn't the outside shooting threat he's proven to be in years past. His shooting touch is a major reason why he's become one of the most unguardable centers in the league, but without that outside threat in his repertoire, it's easier for defenders to key on Embiid and force him to settle for mid-range jumpers.
The 27-year-old is averaging just 22.5 points per game, which is his lowest mark since his rookie season. Because Embiid hasn't been his dominant self on the offensive end (among other reasons), the 76ers are just 12-11 through 23 games.
Another major concern for the 76ers
The 76ers have run into a variety of problems just a quarter of the way through the new season. Ben Simmons remains out of the lineup with no return date in sight, multiple players have missed time due to positive COVID-19 tests, and the team's star player is having the least efficient offensive season of his career.
Philadelphia currently sits in ninth place in the Eastern Conference standings through 23 games, and it won't be able to make a run to a top playoff seed unless Embiid can snap out of his early shooting slump.
You can chalk up his struggles to missing time due to a nasty COVID-19 case, but if his mid-range shooting doesn't improve soon, it might be time for the 76ers to press the panic button.
All stats courtesy of Basketball Reference.
Like Sportscasting on Facebook. Follow us on Twitter @sportscasting19.