Conor McGregor Handled His $1,000 Gold-Covered Tomahawk Steak Completely Wrong and Fans Are 'Salty' About It
When most people crave a steak, they visit a moderately priced chain restaurant. When you're Conor McGregor, though, you live extravagantly, which means going all out for dinner. Recently, the UFC star spent $1,000 on a single cut of steak. Even with all the money McGregor spent on the meal, he didn't enjoy it the right way — at least according to some of his fans.
Conor McGregor's net worth and luxury purchases
McGregor is one of the first names a lot of people think of when they think about MMA stars. He has been one of the most popular and successful stars of recent memory in the UFC, the sport's premier organization. McGregor has a professional record of 22-5, with 19 of his wins coming by knockout or TKO.
According to DraftKings, McGregor has earned a base pay of $3 million for each of his most recent fights, with more in pay-per-view incentives. That is just a portion of the Irishman's estimated $120 million net worth.
McGregor has earned about $100 million just from his interest in his whiskey line, Proper No. 12. That allows him to live a lavish lifestyle, spending big bucks on his watch collection — which is worth more than $1 million — and a multimillion-dollar yacht.
Conor McGregor eats a $1,000 gold-covered steak … the wrong way
McGregor has spent a lot of time in Dubai recently. The UFC has been holding events in Abu Dhabi during the COVID-19 pandemic. While there, Insider tells us he took his family out to eat at luxury steakhouse owned by famous butcher Salt Bae.
For the meal, McGregor ordered a gold leaf-covered tomahawk steak that reportedly costs $1,000 — easily affordable for someone of his wealth. The problem: McGregor didn't get the full experience of the luxury meal, as his fans reminded him on social media.
The restaurant posted an Instagram video of Salt Bae slicing McGregor's steak with his usual theatricality. It also showed McGregor salting the steak incorrectly. He got blowback on social media because he didn't sprinkle it off his forearm, which Insider calls "true Salt Bae style."
McGregor's future in the UFC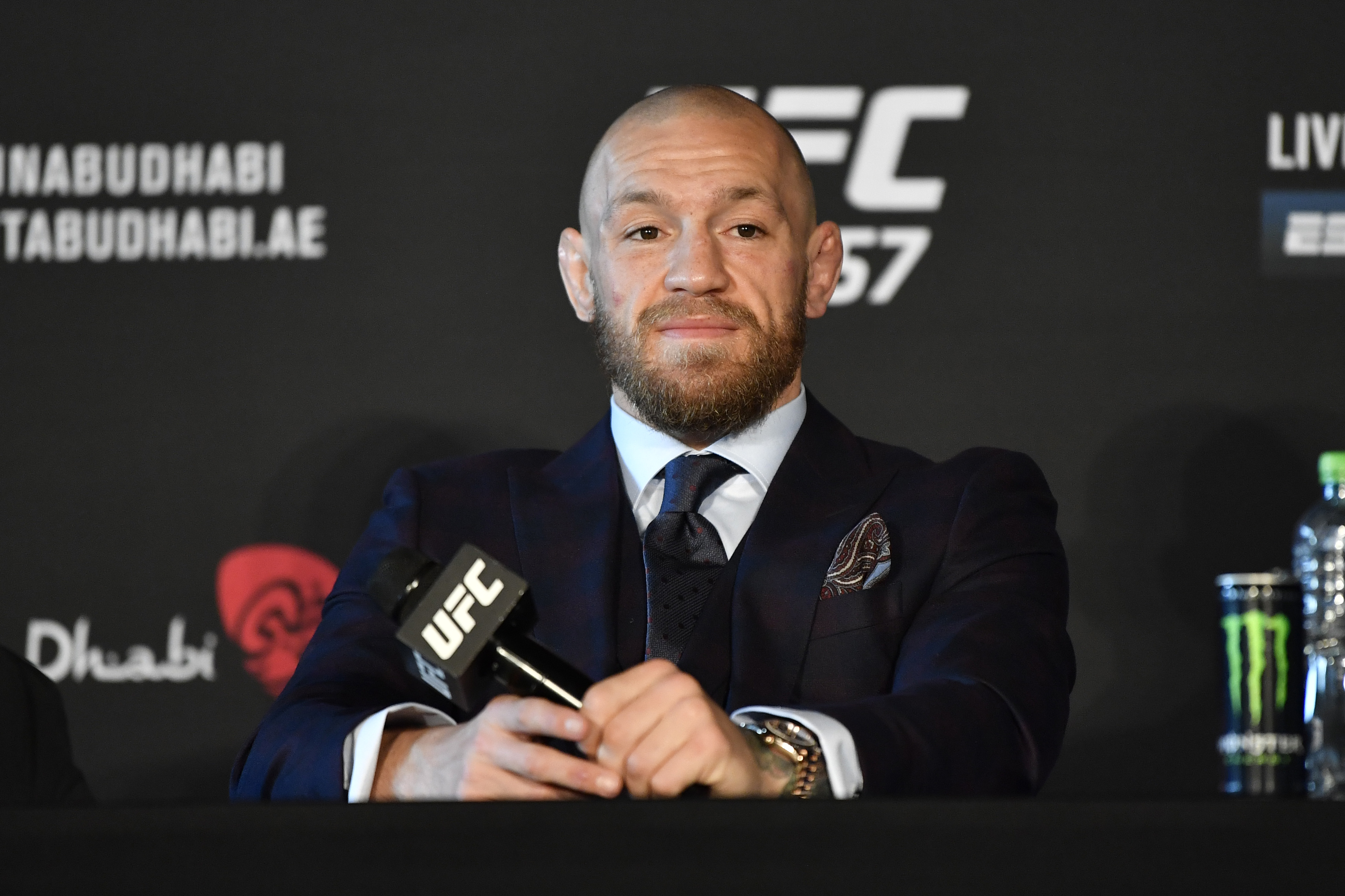 Conor McGregor is getting to be on the old side for an MMA fighter. The 32-year-old has lost two of his last three fights and three of his last six contests — 60% of his career losses. He lost his most recent fight, against Dustin Poirier in January, by a second-round TKO.
McGregor likely still has at least a couple of good fights left in him, but they'll have to wait. He is anxious to return to the octagon to avenge his loss to Poirier, which he called "heartbreaking." Just days after the contest, though, McGregor received a six-month medical suspension.
Because of that, he is ineligible to compete for 180 days "unless he receives clearance from a doctor over his right tibia and fibula, pending an X-ray." That means McGregor's next fight won't come until at least the summer of 2021. This is assuming he can train during his suspension. If the Irishman can't, it'll delay his UFC return ever more.