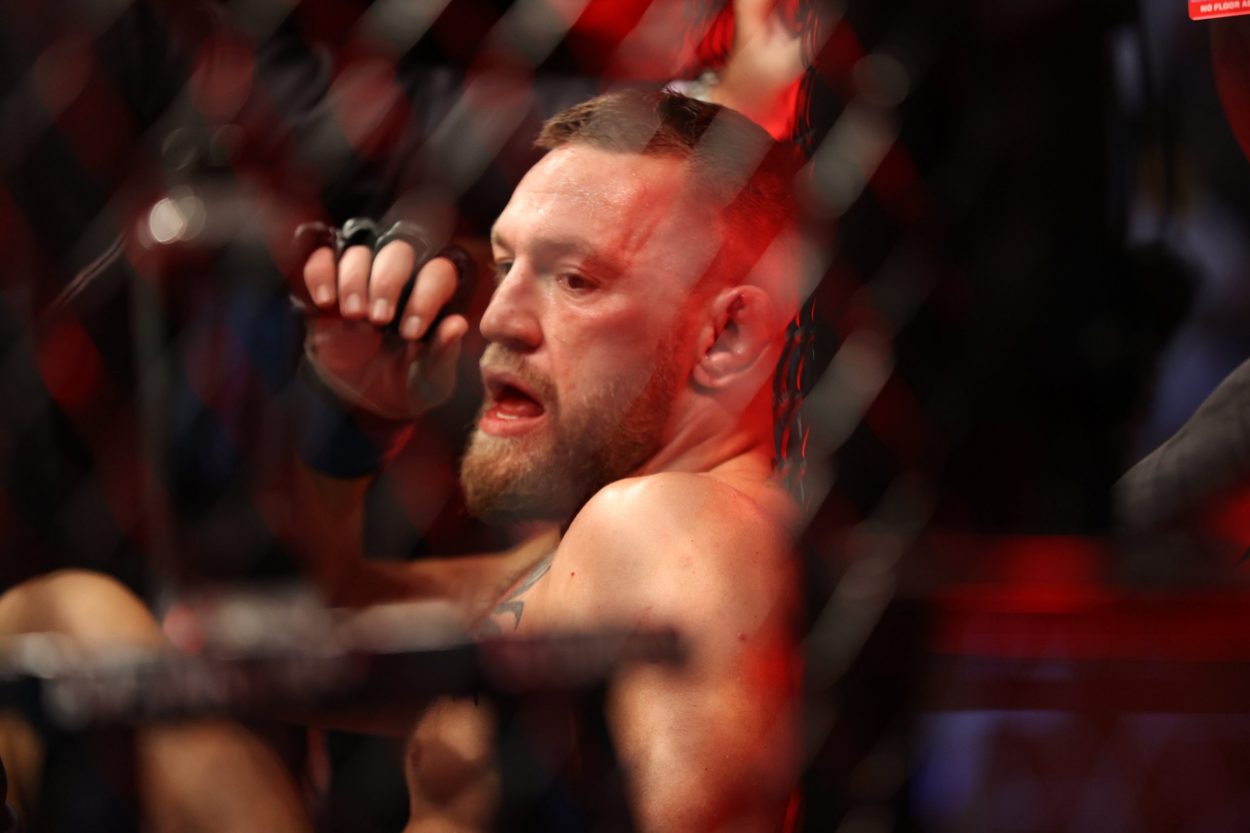 Conor McGregor's Downward Spiral Continues Amid Crude Deleted Tweets and Lost Fight With Manny Pacquiao
Conor McGregor is spiraling out of control again.
Conor McGregor used to win UFC title fights and bury his opponents with relentless psychological warfare. Nowadays, though, McGregor tweets and deletes crude insults and loses out on potential fights with Manny Pacquiao.
McGregor used to be at the epicenter of the mixed martial arts world. He still has tremendous star power, but his disrespectful antics and endless posturing are getting extremely old.
Conor McGregor has lost three of his last four UFC fights
Conor McGregor had it all in the fall of 2016.
The Irish superstar became the first-ever two-division world champion when he earned a technical knockout (TKO) win over then-lightweight champion Eddie Alvarez at UFC 205 in November 2016. Having already conquered two divisions, McGregor seemed like he could attempt to move up to welterweight.
However, the Notorious One had an even bigger fight on his mind. He targeted an exhibition bout with undefeated boxing legend Floyd Mayweather, which took place in the summer of 2017. McGregor lost the fight but lasted 10 rounds. He made it a respectable contest while raking in a bunch of dough. In other words, he was on top of the world.
But things were about to spiral for McGregor. He was stripped of both his featherweight and lightweight titles. He had several run-ins and attacked the bus shuttling eventual lightweight champion Khabib Nurmagomedov before UFC 223, resulting in a warrant for his arrest.
McGregor eventually got his chance at The Eagle at UFC 229, though the buildup was nasty and vitriolic on Conor's part. Nurmagomedov submitted him in the fourth round, with a brawl ensuing after he attacked McGregor cornerman Dillon Danis.
Suspensions prohibited McGregor from fighting for some time, though he eventually returned with a win over Donald Cerrone in January 2020. But just as McGregor seemed to be building momentum, he was halted yet again.
The coronavirus pandemic put an initial damper on McGregor's plans. He was scheduled for a rematch with top lightweight contender Dustin Poirier this past January, a fight Poirier won by knockout. The Diamond again got the better of McGregor in their third fight this past month after the 33-year-old suffered a broken tibia at the end of the first round.
McGregor is rehabbing for another return to the Octagon. He is also letting his Twitter fingers get the best of him.
McGregor deletes crude tweets aimed at Daniel Cormier after insulting Khabib Nurmagomedov's father
Conor McGregor's Twitter habits have always been, for better or worse, worth examination. He can be quite impulsive on social media and is often caught deleting crude posts.
Such is the case regarding a series of deleted tweets regarding Daniel Cormier.
Cormier criticized a different set of McGregor deletes that targeted Nurmagomedov and his deceased father. The former heavyweight champion said the tweets crossed a line and urged McGregor to get a handle on things.
Conor did not take too kindly to the criticisms. He put out a picture of Cormier commentating at UFC 265 with the caption, "A cry for help if I ever seen one," per BJPenn.com. The tweet was deleted shortly thereafter.
Constructive criticism does not fall well on McGregor's ears. Cormier has routinely lauded the Notorious One as one of the most influential and important fighters in combat sports history. Yet McGregor will not show Cormier the respect he deserves or heed the counsel of an all-time UFC great.
Potential fight with Manny Pacquiao could be slipping away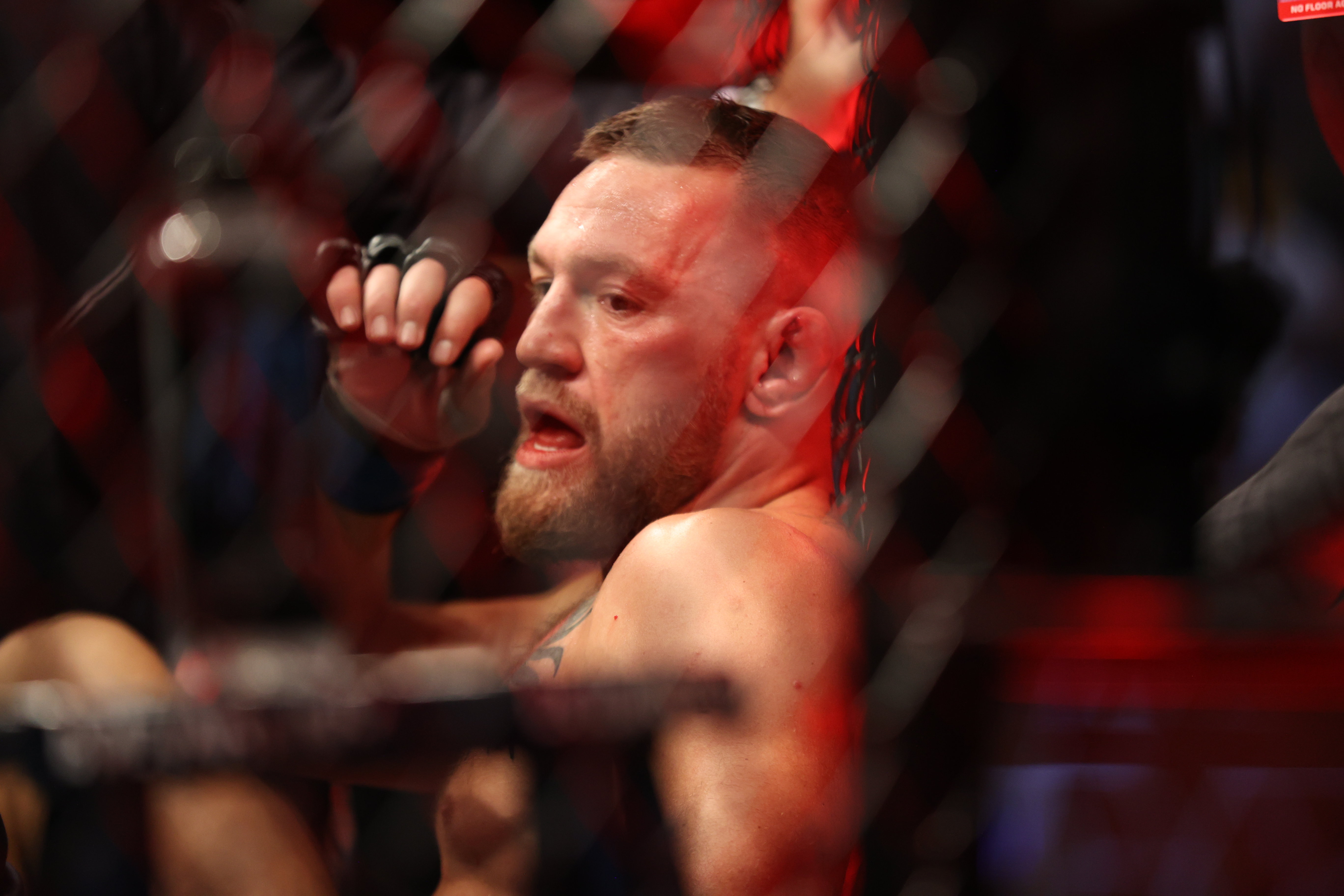 McGregor has already shared the squared circle with Mayweather and wanted to do the same with Manny Pacquiao. However, that opportunity might be passing him by.
Pacquiao was supposed to square off against Errol Spence Jr. in just over a week, but Spence had to withdraw with a torn retina. Pacman will now face Yordenis Ugas for the WBA welterweight belt.
Things aren't lining up in McGregor's favor. He still has a lengthy recovery ahead from the tibia injury. A return to the Octagon should follow immediately after he's healthy. It's highly improbable McGregor won't want to return to the UFC. Some fans believe he is washed up. McGregor surely fumes at those doubting him.
However, another run in the UFC diminishes McGregor's chances of fighting Manny Pacquiao. The Filipino legend is going on 43 years old, and there's no telling how much longer he is willing to box. Moreover, he might still be targeting Spence once the American returns from injury.
The combat sports world was once Conor McGregor's oyster. Things have changed quite a bit as it now seems to be passing him by. Nobody knows when McGregor's next fight will be. At this stage, it seems fair to wonder whether it even matters anymore.