Conor McGregor Failed to Address His Biggest Weakness, Costing Him UFC 257 Against Dustin Poirier
Conor McGregor recently returned to the UFC after a year away from the sport, and it was a surprising result. McGregor's comeback fight at UFC 257 was against Dustin Poirier, a fighter he beat in the past. Despite this, Poirier shocked the world by knocking out McGregor. UFC fans think it was because McGregor failed to address some of his biggest weaknesses.  
UFC 257 was a big night for Dustin Poirier and Conor McGregor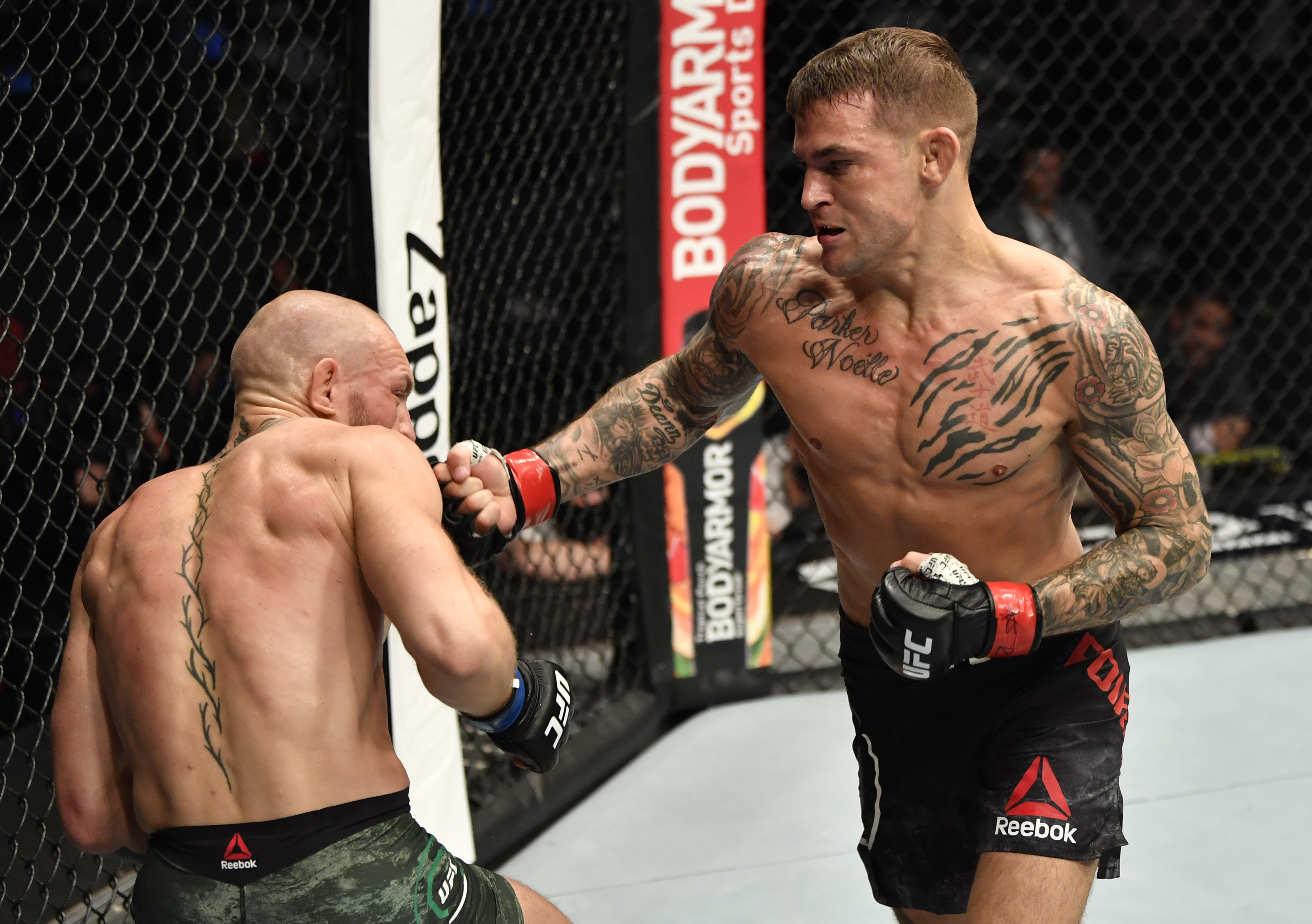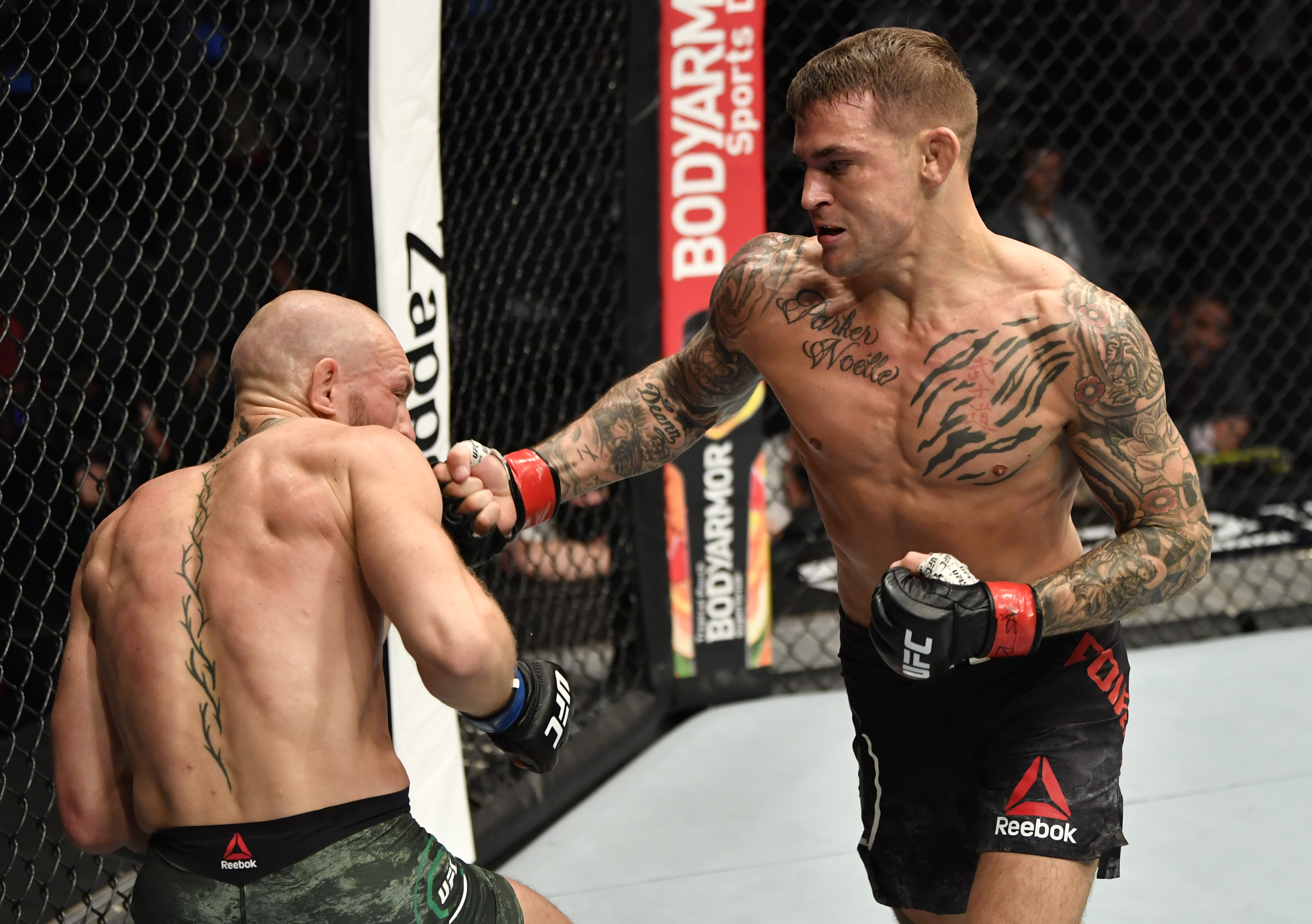 Going into UFC 257, both fighters had a lot riding on this contest. McGregor spent most of 2020 being embroiled in a feud with the UFC. He only fought once in 2020, and he made it clear that he wanted to compete more often. After negotiations, McGregor and the UFC finally settled their beef. It culminated with the Irishman signing a contract to face Poirier at UFC 257. 
Poirier meanwhile had a lot to prove. McGregor knocked him out in about 100 seconds back in 2014. But both fighters were on very different paths now. Poirier proved himself to be a threat in the 155-pound lightweight division by winning the interim lightweight belt. When he lost against Khabib Nurmagomedov at UFC 242, however, it also showed he wasn't the true champ yet. 
This fight was a chance for both fighters to not only show how far they've come, but it would also put them closer to the belt. The buildup to this fight was more civil than their first contest. But still, McGregor was confident in a swift win just like last time. To the excitement of many, it didn't happen. 
How the fight went
Like MMA fans discussed on Reddit, Poirier may have won the fight before it began, simply because his game plan worked well. Their first fight ended because McGregor landed his signature left hand on Poirier. It was enough to get him the KO. This time around, McGregor likely presumed a similar outcome, as he expected Poirier to box with him. 
As one fan said, "Conor 100% expected Dustin to come in and try to box with 4oz gloves." Instead, Poirier's game plan involved throwing leg kicks at McGregor. Leg kicks won't necessarily knock someone out, but they can remove the power from an opponent's strikes.
Dan Hardy, a former UFC fighter and an MMA analyst, predicted that Poirier would throw a lot of leg kicks at McGregor. He believed those leg kicks would eventually negate McGregor's punches. That's exactly what happened in the fight. By the second round, McGregor's left hand didn't seem to faze Poirier anymore. Poirier's punches still had some pop to them, however. He eventually overwhelmed McGregor to score a TKO.
Did Conor McGregor focus too much on boxing?
Leg kicks aren't an unbeatable technique, however. Usually, fighters can stop leg kicks by "checking" them. As MMA fans said, McGregor knows this. He's checked his opponent's leg kicks in prior fights. But surprisingly, he didn't do that very much against Poirier. As a result, Poirier could throw many leg kicks, and they ultimately paid off. 
Other MMA fans said on Reddit that, rather than checking every leg kick, McGregor fought more like a boxer this time around. One fan wrote, "He was using a high guard this whole fight which he never employed before boxing. Not all boxing fundamentals translate to MMA."
Other fans speculated that McGregor's striking changed for the worse after he boxed Floyd Mayweather in 2017, while other fans simply wanted him to throw more kicks. Regardless, most MMA fans were happy that Poirier could do the seemingly impossible and beat McGregor at his own game.