Conor McGregor Just Called for a 'Blockbuster Trilogy' Against Dustin Poirier
There might've been seven years between their first fight and their recent follow-up, but UFC stars Conor McGregor and Dustin Poirier are ready to spar for the third time. Yes, McGregor's on a losing streak, and Poirier made quick mincemeat of him at UFC 257. But this doesn't mean Dana White wants to push them away. Recently, McGregor called for a blockbuster trilogy.
Conor McGregor vs. Dustin Poirier: UFC 178
In 2014, McGregor was on the cusp of superstardom. His relentless striking power, vibrant personality, and ability to get under his opponents' skin made him an instant draw. On the other side, fellow up-and-comer Poirier won the 2012 season of The Ultimate Fighter and hoped to secure his brand on the biggest stage. 
When the fight started, however, audiences watched as McGregor came out swinging. He predicted every move Poirier tried and finished him off by pummeling him on the ground. The fight lasted a total of 46 seconds. The one-sided matchup seemed more like a beatdown than a memorable matchup. But the tables shifted by early 2021 when the two faced off again. 
McGregor vs. Poirier: UFC 257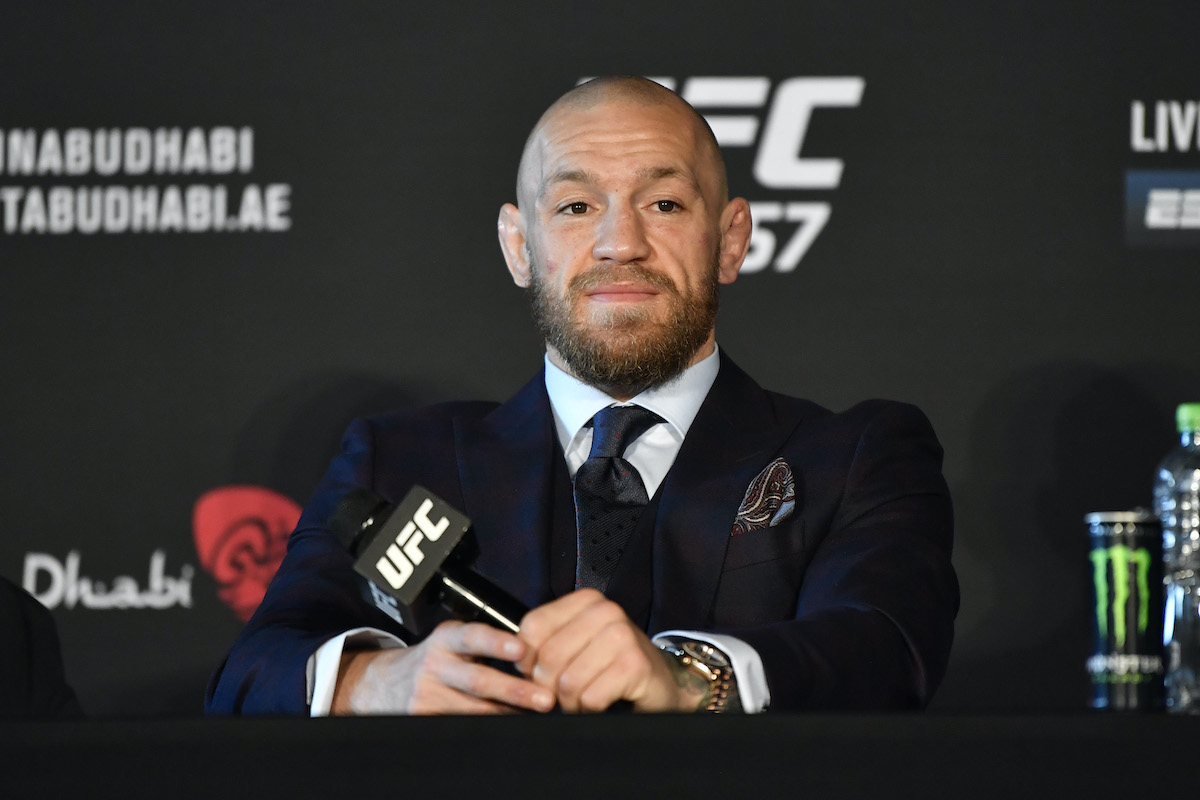 McGregor might have a 22-5 record overall. But the featherweight entered the rematch having lost two of his prior UFC fights plus his boxing loss to Floyd Mayweather. Still one of the most talked-about names in MMA, however, McGregor promised to put on a show. While he did quick work of Poirier in their first fight, McGregor fell early in the second. 
Poirier was ready for the feisty fighter in the rematch. While he took until the second round to deliver the blow that blew up the internet, no one doubted whose fight it was. With the division's future up in arms after Khabib Nurmagomedov's retirement, many want a third fight to break the tie. 
What's in the future?
According to sports reporter Helen Yee on Twitter, White told reporters that a trilogy is always on the table when two fighters are locked at 1-1. This echoes sentiments shared by both Poirier and McGregor after the former's decisive win at UFC 257. Poirier's second-round knockout was sweet revenge.
Despite the chance to go out on top, however, Poirier wants to show his win was no fluke. "A rematch with Conor interests me," Poirier said after his victory. "I've always wanted to whip Nate Diaz's ass, so that interests me. I'm sure something will make sense, but right now I don't know. Me and Conor are 1-1. We're 1-1 for knockouts. You probably have to do it again."
McGregor went into greater detail, stating that his recent loss was a humbling experience that he hopes to use to improve in the future. "I will regroup and dust myself off. Me and Dustin are 1-1, myself and Nate [Diaz] are 1-1 so there are many great matchups out there for me," he told reporters per Sporting News. The fighter continued:
"I will adopt a different approach for the trilogy with Dustin because those leg kicks are not to be messed with … I would like to get back in there and secure the new belt.

Anything can happen in this business, as long as you stay active. You show up and put in, and you get the rewards. That's what happened for Dustin tonight and it's what happened against me tonight. I'll keep my eye on the prize for sure."
With McGregor's penchant for on-and-off-again retirement and a growing list of concerns away from the Octagon, time will tell if this happens. Regardless, Poirier and McGregor give the UFC an exciting rivalry.