Conor McGregor vs. Nate Diaz and More UFC Fights to Watch in March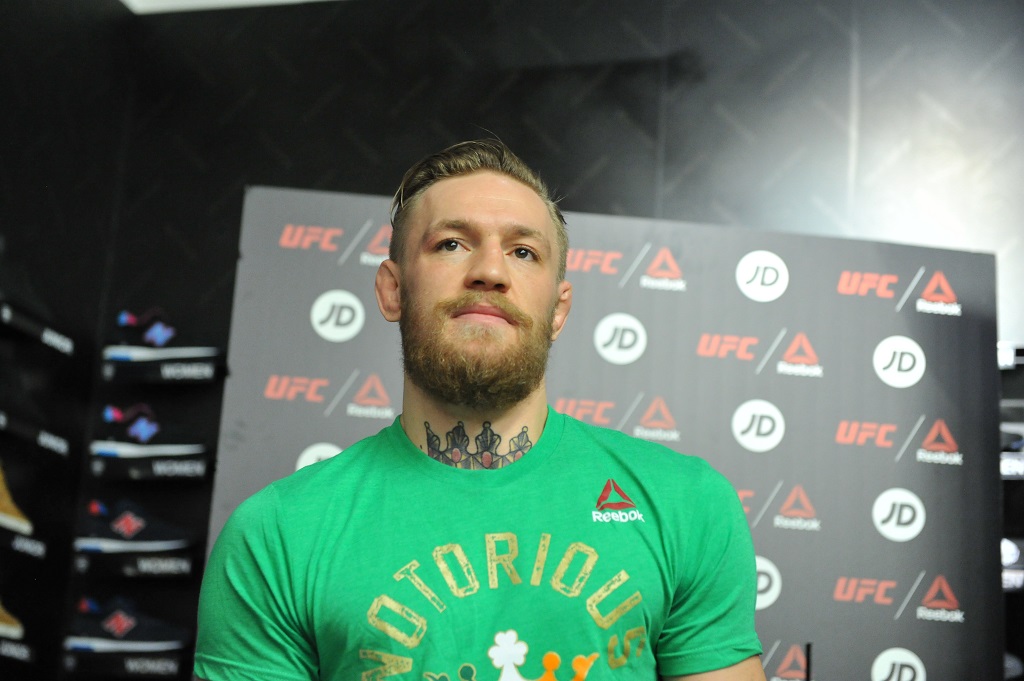 March is a slow month for the UFC. Instead of the average handful of events, the promotion will only hold two shows; one a pay-per-view in Las Vegas and the other a Fight Night event in Brisbane, Australia. The first UFC fight card of the month is on March 5 — the bigger event of the two, for sure. In its main event, UFC featherweight champion Conor McGregor will move up two weight divisions to face Nate Diaz in a non-title welterweight contest.
Diaz comes to this card as a late replacement, filling in for the injured Rafael dos Anjos, who was originally supposed to defend his lightweight title against McGregor at this event, UFC 196. Also fighting on this pay-per-view card is UFC women's bantamweight champion, Holly Holm, who will defend her title against the always tough, former Strikeforce champion Miesha Tate. In all, UFC 196 will feature 12 fights.
On March 19, UFC Fight Night 85's main event involves veteran heavyweight competitors Mark Hunt and Frank Mir squaring off in what should be a fun fight with real potential for a quick finish. In the co-main event, top-ranked welterweights Neil Magny and Hector Lombard will square off to see who will get one step closer to the welterweight title currently held by Robbie Lawler. UFC Fight Night 85 will feature a total of 13 fights. Here are the must-watch fights you have to see at these two UFC events.
UFC 196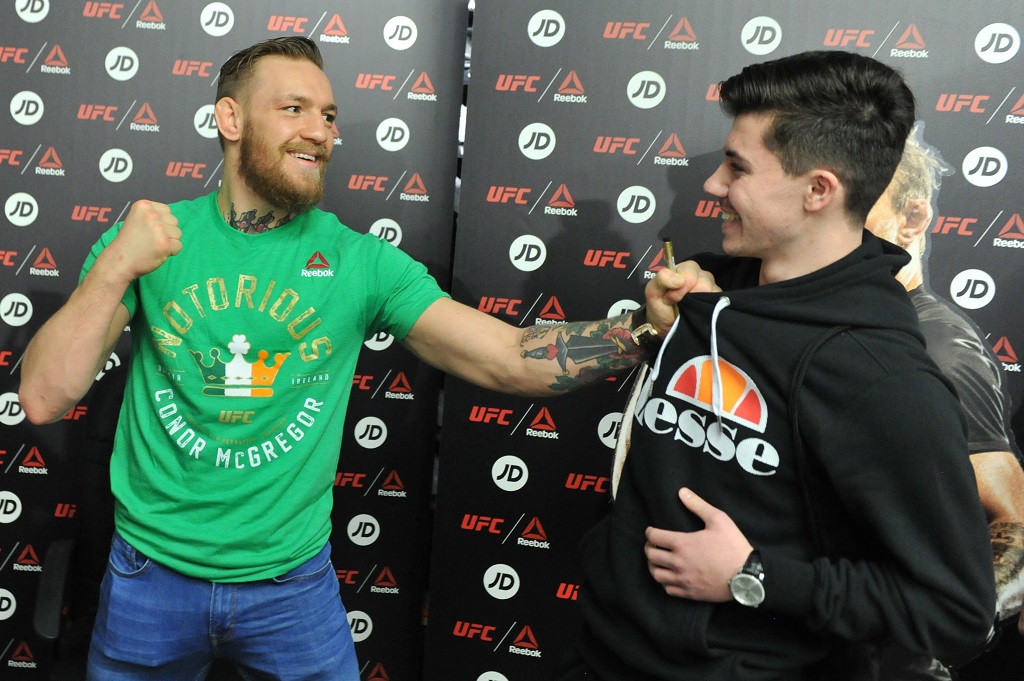 Conor McGregor versus Nate Diaz
This UFC 196 fight came together quickly when UFC lightweight champion Rafael dos Anjos suffered a broken foot in training camp and withdrew from his originally scheduled title defense against Conor McGregor. Oddly, the fight between McGregor and Diaz — which will be contested at the welterweight limit, a full 25 pounds heavier than the the limit McGregor usually fights at — has generated more interest than the Dos Anjos fight. Why? Both McGregor and Diaz are outspoken combatants who know how to build anticipation.
In the days leading up to a contest, nothing is off limits with these two, as evidenced by the expletive-filled press conference held last week. This is a strange fight, and with it occurring at the last minute and being a welterweight matchup, it's hard to know what will happen once the cage door closes behind these two. The only certainty is that the buildup to the fight should be wildly entertaining.
Holly Holm versus Miesha Tate
UFC 196 will mark Holly Holm's first title defense since she did the unthinkable and knocked out the previously unbeaten Ronda Rousey at UFC 193 in November 2015. For Tate, this will be her first UFC title fight against someone other than Rousey. This matchup has flown under the radar, as most fights do when Conor McGregor is fighting in the main event, but that doesn't mean this bout should be ignored.
Holm is an accomplished boxer and kickboxer with one of the best gyms in the business behind her. Tate is a strong wrestler and a tough fighter with no quit in her. This one will be a good test for both fighters. The good thing for the UFC is that, no matter who walks away with the belt, it will be easy to match that fighter up against Rousey near the end of 2016 when the former champion returns to the Octagon.
Diego Sanchez vs. Jim Miller
The UFC has presented what is called "UFC Fight Pass Feature Prelims" in 2016. Basically, the idea is that they take a fight that would have been on the main card in the past and move it down to the prelims to drum up interest in the Fight Pass service. Diego Sanchez versus Jim Miller is that fight for UFC 196. These two veterans have fought for a long time and are respected by fighters and fans alike.
Miller is the more well-rounded fighter and skilled in every area. Sanchez, while he does have all the attributes to be a threat, tends to bite down on his mouthpiece and just swing for the fences. The placement of this fight on the card may lead one to believe that they can miss it, but trust us, this is not a fight you'll want to pass over; it could very well be a "Fight of the Night" winner.
UFC Fight Night 85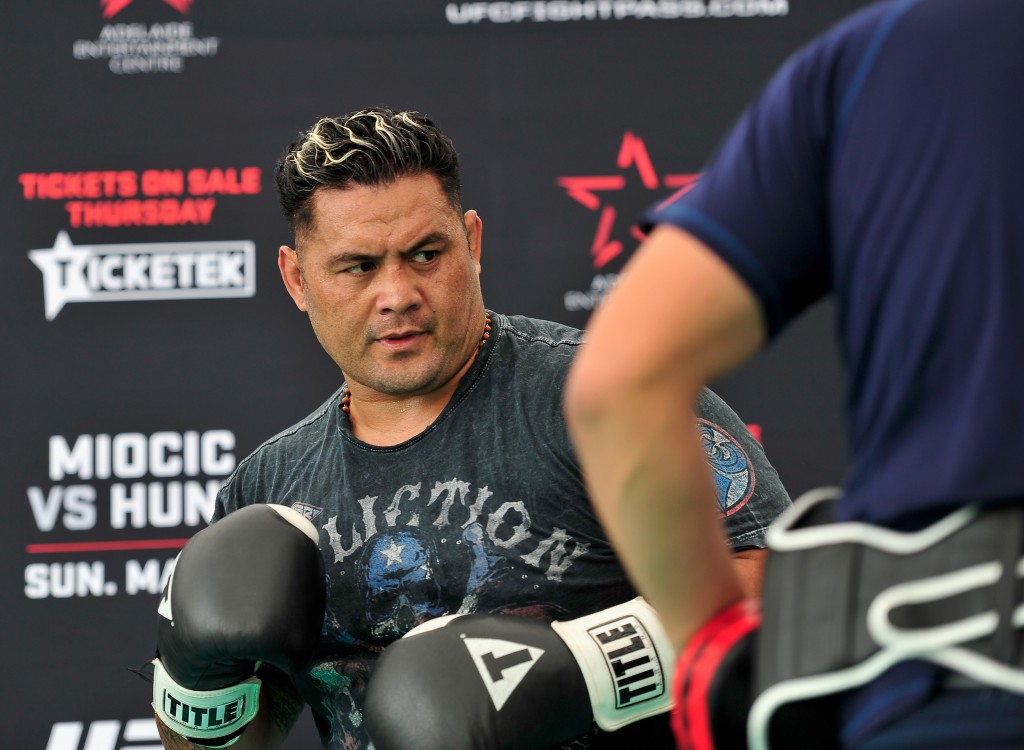 Mark Hunt versus Frank Mir
Mark Hunt and Frank Mir may be getting up there in miles and ages, but they can still put on an exciting fight. Adding to the intrigue: This is practically a hometown fight for Hunt, who was raised in New Zealand but currently lives in Australia. Hunt has one goal whenever he steps into the cage, get the knockout, and he's done that in eight of his 11 professional wins. Mir also has knockout power, but his real strength is in his submission game. This fight may not decide much in the heavyweight division, but it should be a fun fight to watch.
Hector Lombard versus Neil Magny
This is an important fight for the UFC's welterweight division. Neil Magny has done well over the last two years, going 9-1 during that span. He has handled low- to mid-level opponents well during that run, but the one time he stepped up to face an elite-level opponent, Demian Maia, he struggled. Lombard is an elite opponent, but the striker is coming off a one-year suspension for testing positive for steroids. So, what will Lombard bring to the cage when he faces Magny? This one is crucial for these fighters, who both hope to one day fight for the UFC welterweight title.
Information courtesy of UFC.com.