Conor McGregor's Childhood Struggles Explain Why He Became 'Obsessed With Fighting'
Conor McGregor is one of the most famous and well-respected UFC fighters, but like anyone else, he wasn't always so strong and successful. Indeed, like many people who grow up in rough places, McGregor's childhood wasn't ideal. In fact, he actually got bullied a lot.
Conor McGregor's childhood in Ireland
As MMAjunkie reports, McGregor grew up in Crumlin, a neighborhood in Dublin, Ireland. While walking to and from school, he got picked on by kids who were either his age or older than him. As McGregor revealed to MMA TV, he was just a schoolboy, but the bullies would verbally assault him.
Sometimes, they tried to try to get physical, but McGregor's youthful cardio allowed him to run away from his bullies. Things got so bad that McGregor said he put a dumbbell in his backpack and left it slightly open so he could reach in and use it as a weapon. He never had to, fortunately, but his experience with his bullies was enough to encourage him to learn to defend himself.
McGregor joined a boxing gym, where he began training to become the martial artist everyone knows him as today. 
Becoming 'obsessed with fighting'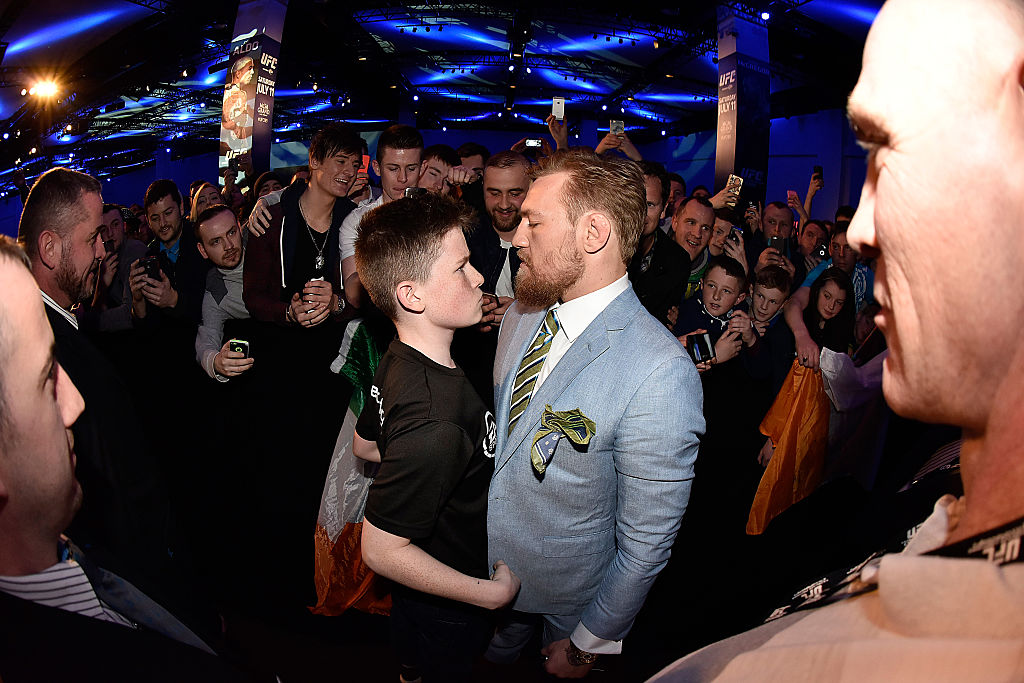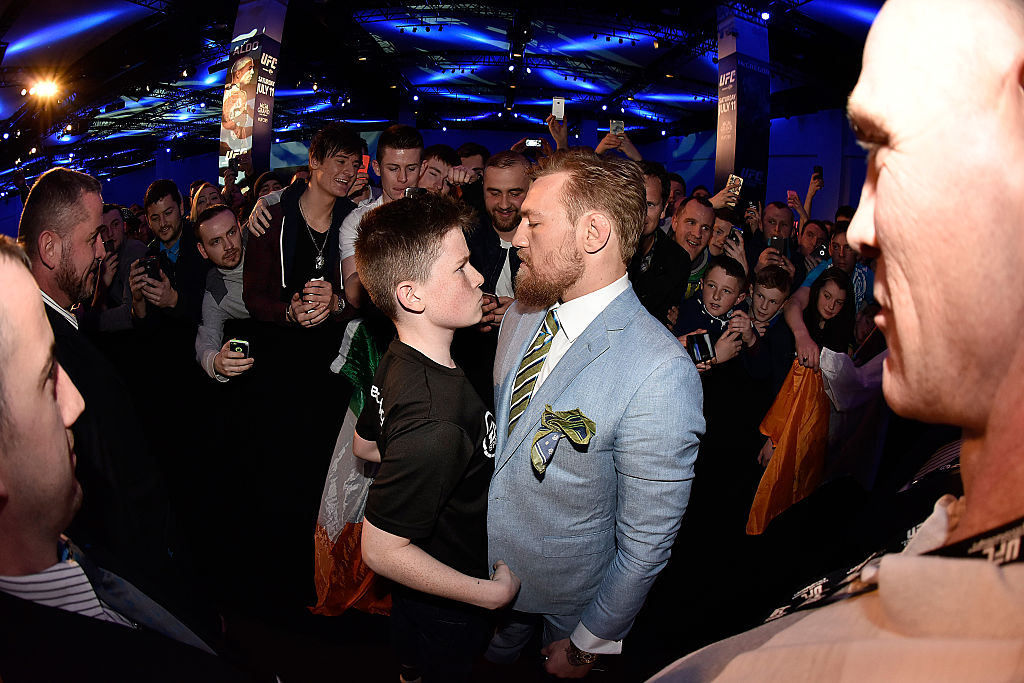 It wasn't a stroke of luck that McGregor became a great fighter. Like other great athletes, he put in a lot of hard work. That's because McGregor is obsessed with fighting, reports Money Inc. In fact, as he grew up, McGregor would practice his moves in the early morning because he couldn't stop thinking about training. 
In fact, after his UFC success, Hollywood came knocking and wanted McGregor to audition for the role of a James Bond. But McGregor was focused on his fight at the time, so he passed on auditioning. That said, he mentioned that since the paycheck was in the seven figures, he would've auditioned for the role. 
Regardless, it's easy to see why McGregor may be obsessed with fighting. Not only is it something he's good at and makes millions doing, but it's also something he couldn't do as a kid. As McGregor said, he ran from his bullies and found the courage to learn to fight back.
McGregor pays it forward
Nowadays, when McGregor isn't fighting, he's paying it forward and helping his community. Like Money Inc said, McGregor will occasionally give speeches at schools about bullying.
That said, McGregor, especially in the UFC, has not been the kindest fighter in the world. Like a lot of people, he's had his ups and downs. In 2019, he arguably became the bully himself when he punched an elderly man at a bar. McGregor apologized and he paid for his actions, but that's not all he's done to make things right.
McGregor is also working to become the best version of himself. He's still obsessed with fighting, but now, he's also obsessed with becoming the best person he can be. Part of this involves improving his body, but it's also been about giving back. For instance, one way he's doing this is by donating some of his fortune to charity.
Follow more updates from Sportscasting on our Facebook page.