Conor McGregor's First Job Was Just as Dirty as His Trash Talk
Conor McGregor is one of the most dangerous men in the UFC due to his lightning-fast strikes. Not only do his punches and kicks hurt, but so does his trash talk. That said, before McGregor became as notorious as he is today, he did something as dirty as the insults he hurls at his enemies.
Conor McGregor's first job
Born and raised in Dublin, Ireland, McGregor had a troubled youth. According to Business Insider, he's had an interest in martial arts since he was young, but this mostly took two forms. McGregor either trained at a boxing gym or he got into scuffles with his training partners.
It took tough love from his future coach, John Kavanagh, before McGregor calmed down and took his MMA practice seriously. In the meantime, McGregor still needed a job.
His family wasn't rich and he couldn't make money from working out. So, he got a job as a plumber's apprentice, according to Business Insider. His family approved — he was being paid after all. However, McGregor's heart was still in fighting; plumbing wasn't cutting it for him.
McGregor fights full-time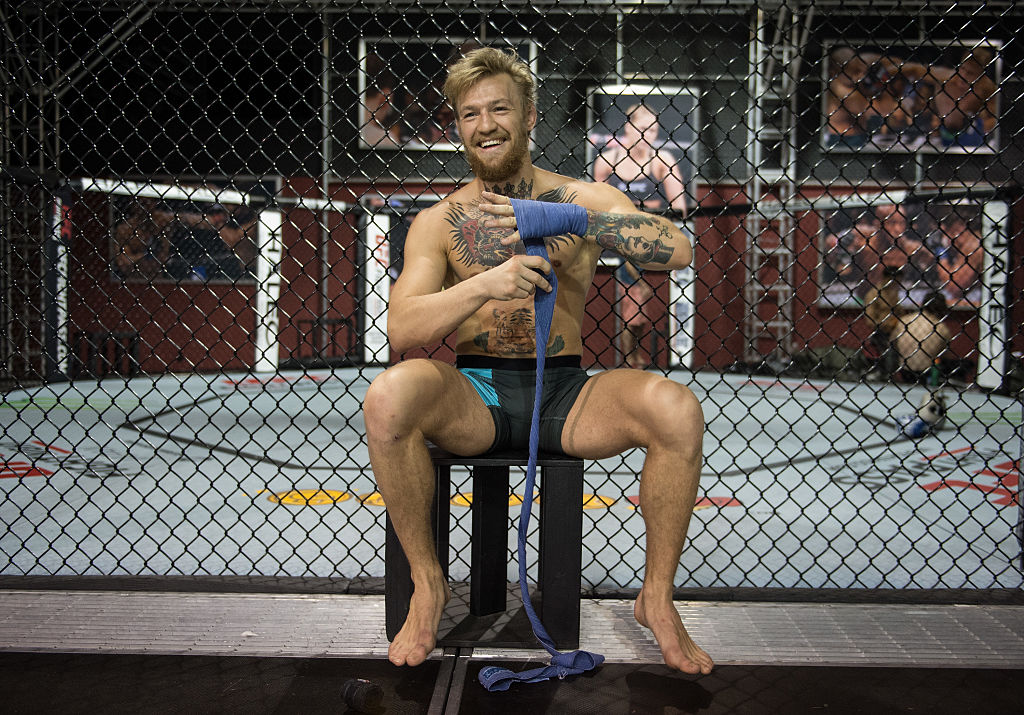 On some days, McGregor had to work for 12 hours, which made it difficult for him to focus on his dream of being a fighter. Eventually, he quit his job and pursued training full-time. His dad disapproved, but McGregor told his father he'd become a self-made millionaire someday. For reference, the average plumber in Ireland makes about $50,000 a year, according to Jobs. 
So, despite his father's objection, McGregor worked hard, ate right, and eventually became the successful fighter he is today. In fact, as Business Insider mentions, a week before McGregor made his UFC debut, he received his final welfare check of 188 euros, which is equal to about $210. 
He didn't have a job, so McGregor qualified for welfare from the Irish government. He'd received a good amount of money from welfare while he was training. It helped him pay for everything he needed. McGregor won his debut, and he kept on succeeding.
The Irish government taxed all of his winnings, which totaled in the millions. McGregor paid back the government for the welfare he received and then some. In recognition of the support the Irish government gave him, he named one of his boats "The 188."
A plumber's gift for McGregor
While McGregor is a millionaire now, he hasn't forgotten his humble roots. As Business Insider reports, just before McGregor fought Floyd Mayweather, craftsman Trevor Sweeney gave McGregor a gift that symbolized his journey from the bottom to the top. 
Sweeney created a custom chess set made from plumbing materials. This chess set represents how McGregor went from being a pawn to being the king. It has McGregor's logo emblazoned on it, further driving home how personal the gift is to McGregor. 
While the UFC star is a millionaire with a mansion in America, he still spends a lot of time in Ireland. This not only helps him stay connected to his roots, but it also allows him to pay his taxes, so the next Irish star can focus on their dreams instead of working at a job not meant for them.
Follow more updates from Sportscasting on our Facebook page.