Conor McGregor's Sparring Partner Reveals What Really Happened After the Khabib Nurmagomedov Bout
Conor McGregor's fight against Khabib Nurmagomedov at UFC 229 was one of the biggest fights in UFC history. Not only was the bout exciting, but so was everything happening before and after it. Here's what McGregor's friend and sparring partner, Dillon Danis, said really happened in the infamous brawl after the fight.

The build-up to the McGregor-Nurmagomedov fight
Nurmagomedov was slated to fight Tony Ferguson for the lightweight title at UFC 223. However, Ferguson had to pull out of the event due to a freak accident leading up to the fight. That wasn't the only hiccup leading up to UFC 223, though.

Backstage, Nurmagomedov and his team argued with one of McGregor's friends and sparring partners, Artem Lobov. The argument led to Nurmagomedov slapping Lobov in the face. That slap was caught on video and soon, posted on social media. Not long after, McGregor and some of his friends booked a flight to New York, the location for UFC 223.

There, McGregor tracked down Nurmagomedov's location and attacked the bus that was carrying Nurmagomedov as well as other UFC fighters. That infamous attack was not only caught on camera, but it also led to multiple injuries, which forced some fighters on the bus to pull out of their fight at UFC 223.
Although Nurmagomedov was uninjured by the attack, McGregor served jail time briefly as a result. Soon, McGregor settled the case, and he received a slap on the wrist for the attack. But the attack would spark the rivalry between the two men.

The fight at UFC 229 got personal
After the UFC officially booked the Conor McGregor-Khabib Nurmagomedov fight, McGregor started verbally attacking Nurmagomedov and everyone around him. McGregor even went so far as to call Nurmagomedov's agent a terrorist, among other things. However, Nurmagomedov kept his cool, as he usually does.

When it came time to fight, though, Nurmagomedov unleashed his anger on McGregor. Nurmagomedov dominated McGregor in every aspect of the fight, even in terms of striking, something McGregor is supposed to be better at than Nurmagomedov. It wasn't a close fight at all, and sure enough, by the fourth round, Nurmagomedov submitted McGregor.

But Nurmagomedov wasn't finished yet. Almost immediately after feeling McGregor tap out, Nurmagomedov jumped onto the cage and exchanged some words with Dillon Danis, one of McGregor's training partners. Then, he jumped off the cage and tried to fight Danis. That started the brawl, but here's what Danis claims actually happened.


Dillon Danis got some good hits on Khabib Nurmagomedov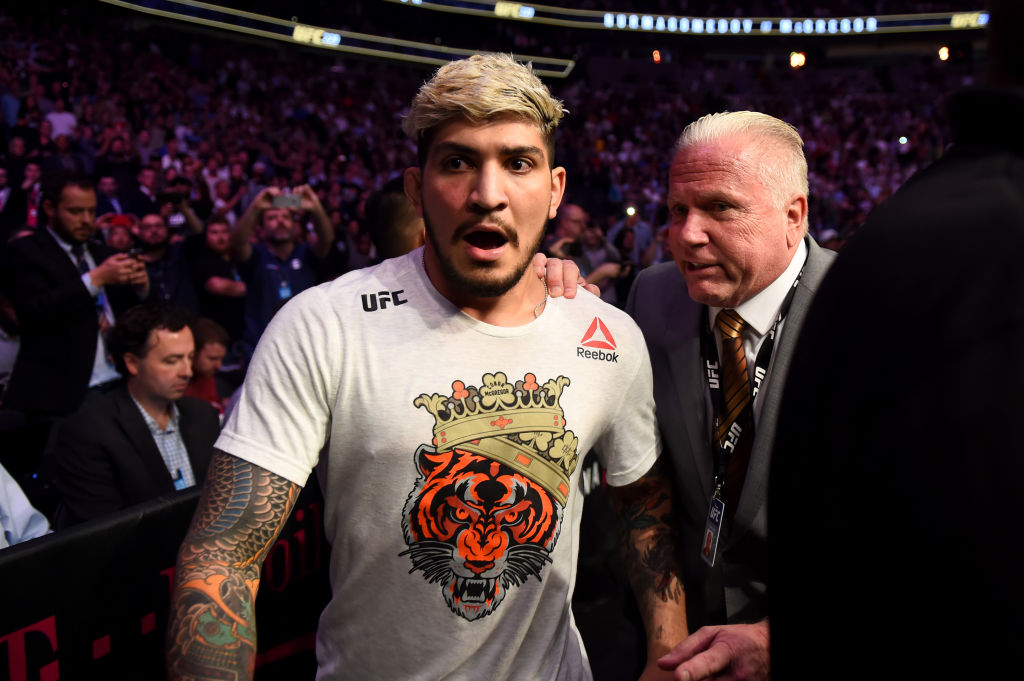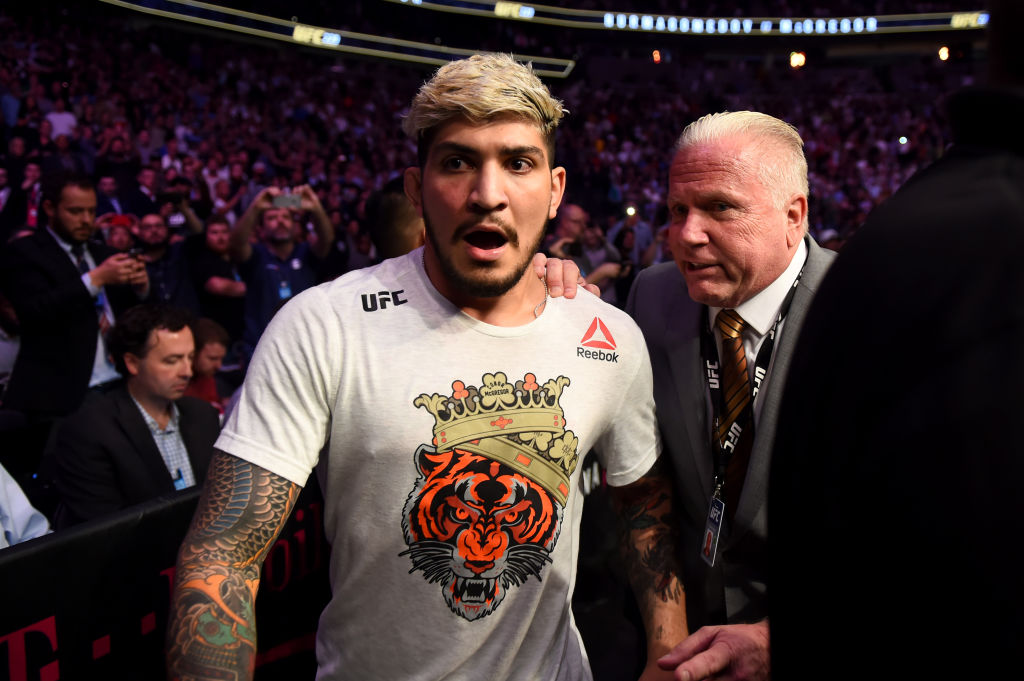 According to MMA Mania, Danis said that Nurmagomedov didn't land any blows on him; that Danis had blocked every shot. Danis claims that he landed some shots on Nurmagomedov by uppercutting him. After that, Nurmagomedov was "trying to run away," according to Danis.

It's very plausible that Danis didn't get hit at all, as he said, but it seems unlikely that Nurmagomedov was actually trying to run away given his history. Regardless of what really happened, the result was that the Nevada Athletic Commission punished men on both teams, including both Conor McGregor and Nurmagomedov.

Men on both sides received either fines, suspensions, or both. They will not be eligible to fight in Nevada, which was where UFC 229 took place, until they serve their punishments. In Nurmagomedov's case, he refuses to fight in Nevada until the suspensions of his teammates are lifted, according to MMA Weekly.

McGregor, on the other hand, has served his time, and that's why he fought in Nevada against Donald Cerrone. In Danis' case, however, he has yet to pay his penance for his role in the brawl, according to MMA Mania. Because of that, he didn't represent McGregor's corner in his fight against Cerrone.