Atlanta Falcons RB Devonta Freeman Cashes In Big Time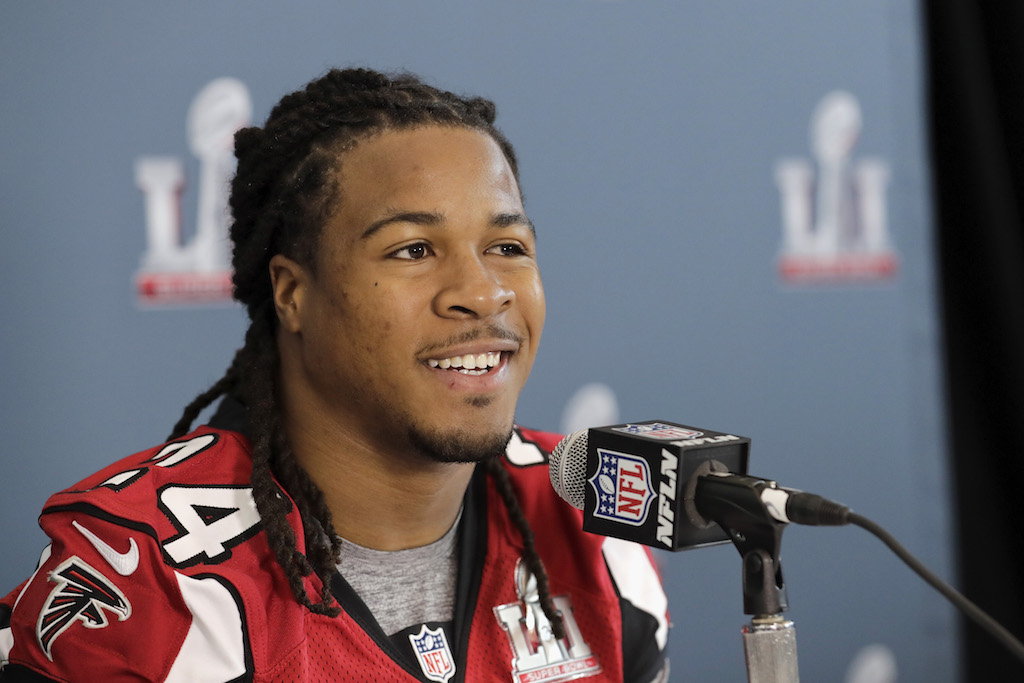 In order to become an all-time great NFL running back, it takes years of consistency and production on the gridiron. Atlanta's Devonta Freeman, now entering is fourth season in the league, isn't even remotely close to having his name mentioned among those on the list. However, following two consecutive Pro Bowl seasons in 2015 and 2016, the former fourth-round pick out of Florida State has quickly established himself as one of the top backs in the game today. And the Falcons, recognizing that Freeman has considerably outplayed his rookie contract, have now officially paid him as such.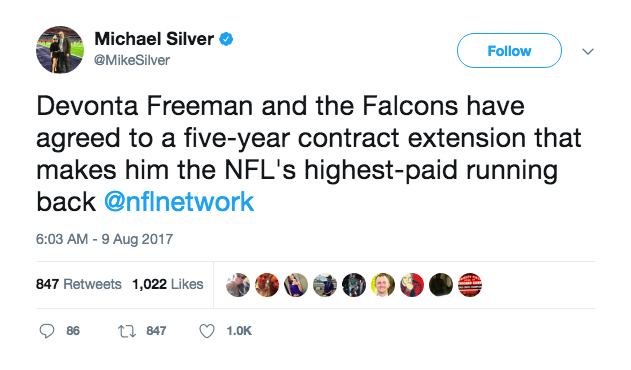 On Wednesday morning, first reported by NFL.com's Michael Silver, Freeman and the Falcons reached an agreement on a new five-year extension worth $41.25 million. With this deal, the 24-year-old running back will earn an annual average salary of $8.25 million — the most among NFL RBs (that is, until Pittsburgh's Le'Veon Bell signs his one-year, $12.1 million franchise tag) — and receive a $15 million signing bonus. The deal also features $17.3 million fully guaranteed at signing as well as $22 million in guarantees, according to NFL Media Insider Ian Rapoport.
If you think Freeman doesn't deserve this sort of payday, you clearly haven't been paying attention. Per ESPN Stats and Info, the running back's 3,175 yards from scrimmage over the last two seasons is the second-most among all NFL players. Interestingly enough, the only player with more yards from scrimmage over the same period of time happens to wear the same uniform — wide receiver Julio Jones.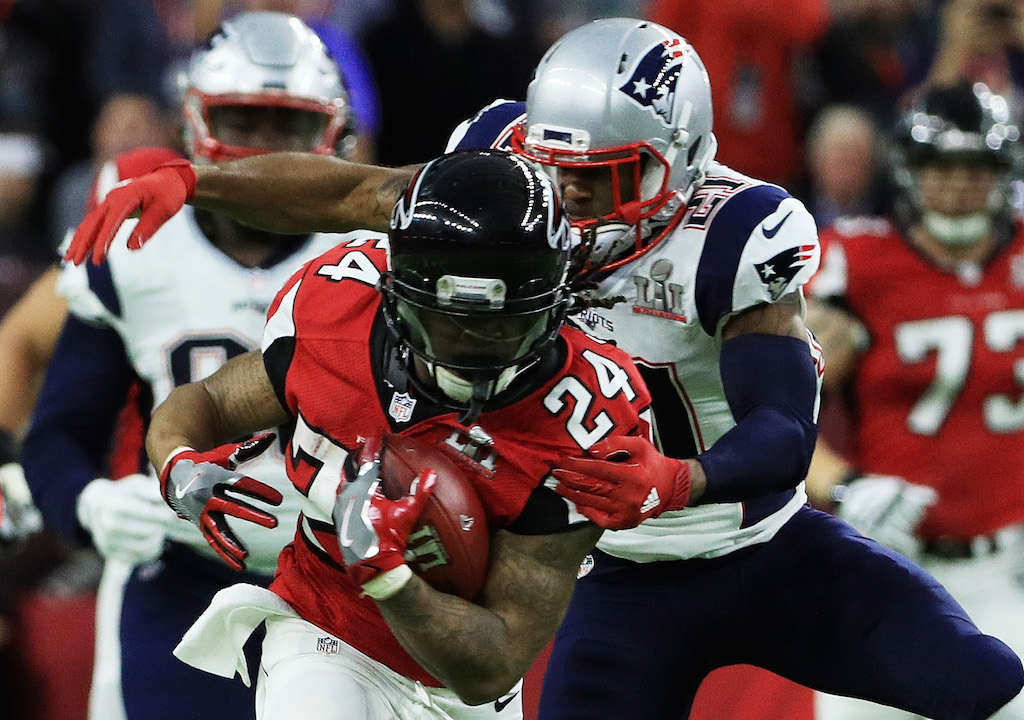 The Atlanta Falcons know the sort of player they have in Freeman, as well as how important he is to the organization's current and future success. Clearly, getting this deal done was a high priority for the club, something General Manager Thomas Dimitroff alluded to in a statement: "We are very pleased that we were able to get this extension done. Devonta embodies everything we are looking for in a Falcon, and we are proud that he'll be able to spend his career here in Atlanta."
Last season ended in heartbreaking fashion for the NFC champion Atlanta Falcons. And make no mistake, the pain associated with blowing a 28-3 lead and eventually losing to the New England Patriots 34-28 in overtime in Super Bowl LI isn't just going to go away overnight. However, what this latest signing tells us is that the Falcons are sending a message: They're locked and loaded, and ready to finish what they started. Good luck trying to bring down Freeman now.
Statistics and information courtesy of NFL.com and ESPN Stats & Info.