Convicted World Series Hero Chad Curtis Could Be out of Prison Soon
Chad Curtis was the perfect power-hitting and patient bat the dynasty New York Yankees needed in the late 1990s. The Yankees would prefer to forget what happened later.
In 1999, Chad Curtis was a World Series hero who, despite feuds with Derek Jeter and other teammates, helped the Yankees to another title.
Over 20 years later, Curtis — who later became a teacher — is serving a prison sentence for sexually assaulting his students.
Chad Curtis is best known for his time with the Yankees
A 45th-round pick of the California Angels in 1989, Chad Curtis debuted in 1992 and immediately impressed with his bat and his speed. The 5-foot-10 Curtis stole 43 and 48 bases in his first two seasons.
By 1995, his first season with the Detroit Tigers, Curtis blossomed into a potent power threat. He hit 21 home runs that year and remained in the double digits every year until an injury-shortened 1999 campaign.
Then came a 1997 trade to the New York Yankees. Curtis hit .291 with 12 home runs and 50 RBIs in 93 games for the Bombers that year. He added another 10 home runs, 56 RBIs, and 21 stolen bases in 1998, although his average dipped to a career-low .243.
Chad Curtis' signature moment came in Game 3 of the 1999 World Series. Curtis hit two home runs, including a walk-off bomb against Braves pitcher Mike Remlinger.
New York clinched the title, and a second straight World Series crown, the next night.
Curtis was a controversial figure in New York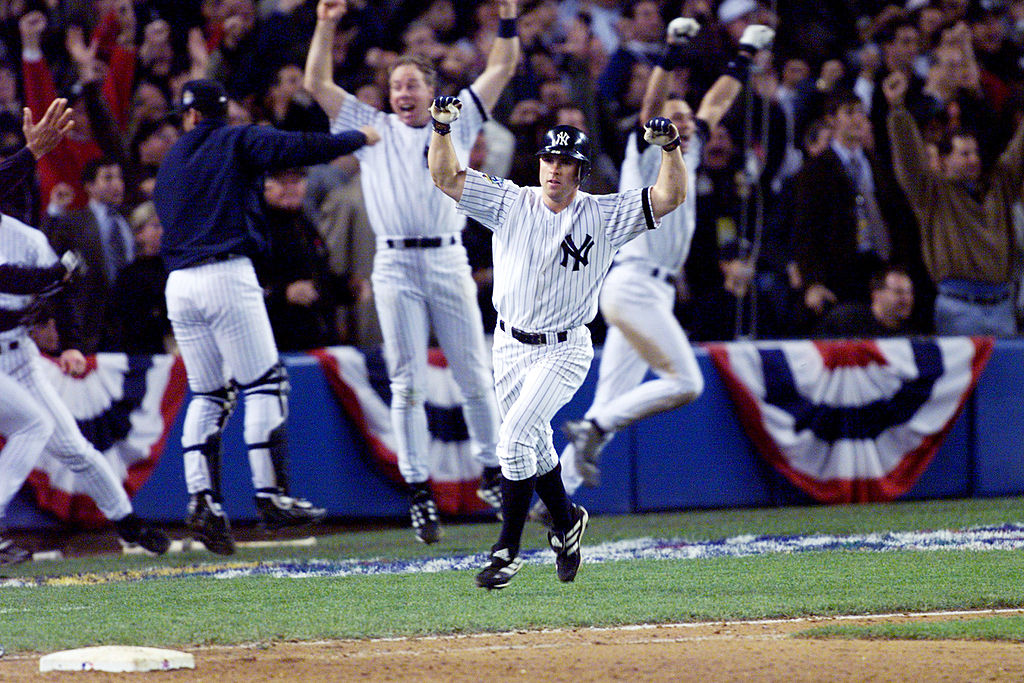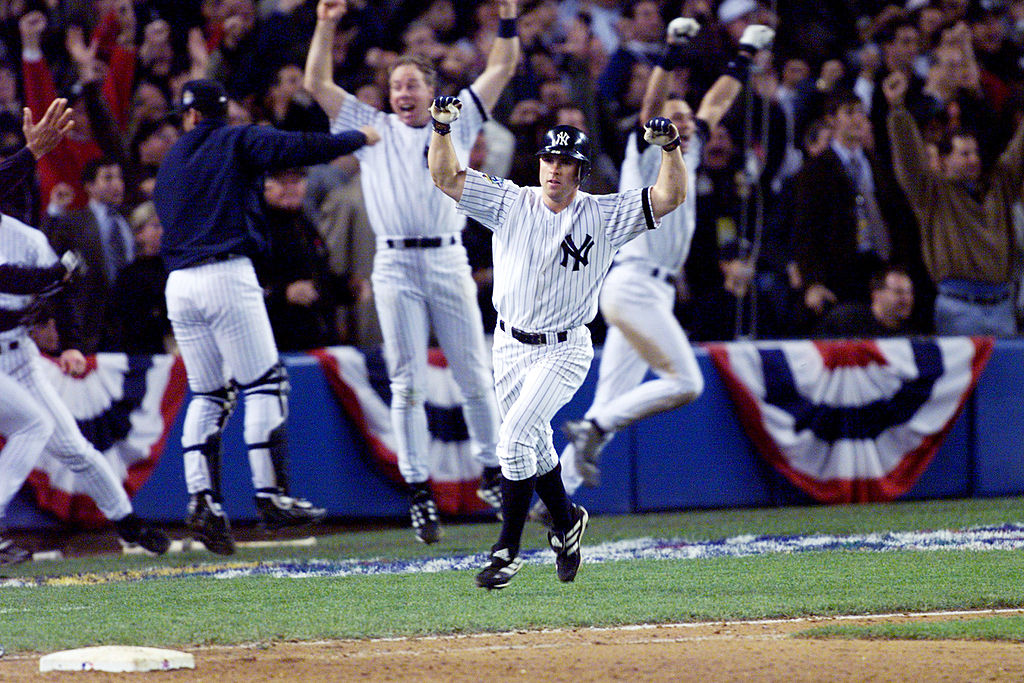 Part of why Chad Curtis bounced around the league was his personality. A devout Christian, Curtis repeatedly criticized teammates for skipping church, listening to rap music, and not agreeing with his beliefs.
The Cleveland Indians traded Curtis to the Yankees in June 1997 partly because Curtis fought teammate Kevin Mitchell over a rap song playing in the clubhouse. Mitchell threw Curtis over a ping pong table in the process.
Curtis developed a reputation as the team preacher in New York. He openly ripped teammate Derek Jeter when the Yankees shortstop peacefully spoke with Mariners star Alex Rodriguez during a brawl between both teams.
Game 3 of the 1999 World Series should be solely known for Chad Curtis' home run. Instead, the game is also remembered for Curtis' controversial post game interview with NBC's Jim Gray.
Earlier that night, Gray had a controversial interview with baseball legend Pete Rose on the latter's alleged gambling. Curtis told Gray the team decided they wouldn't speak to Gray in support of Rose.
Yankees manager Joe Torre immediately shot that claim down. New York traded Curtis to Texas that offseason.
Chad Curtis is currently in prison for criminal sexual conduct
Chad Curtis spent retirement working in different religious fields. He worked at several religious schools and, along with coaching, became a substitute teacher in Michigan.
In May 2012, Curtis resigned from both coaching and teaching after several female students accused him of inappropriate conduct. Michigan police charged Curtis with six counts of criminal sexual conduct later that year.
In August 2013, Chad Curtis received a prison sentence ranging from seven to 15 years. according to ESPN. A Michigan court upheld the convictions in February 2015.
Curtis is eligible for parole on Sept. 13, 2020.