MLB: What Corey Kluber's Injury Means for the Cleveland Indians
Corey Kluber has been one of the most consistently great pitchers over the last several seasons for the Cleveland Indians. His recent fractured arm injury could spell trouble for the club, as they rely on him as one of their top starters. What exactly are the ramifications of his injury? Here's what Corey Kluber's injury means for the Cleveland Indians.

They're down a top-line starter
Kluber has been nothing short of great for Cleveland. He's won two Cy Young Awards since being acquired by the club in one the best moves in Cleveland sports history. He's won 18 games three times and 20 games once (last season). Durability is another of Kluber's assets. He hasn't started fewer than 20 games since 2012, with his lowest total being 24 in that time frame.

Now, a team that relies heavily on its high-quality starting pitching will be without one of its crucial cogs. It's unclear how long Kluber will be out — he fractured his right arm, but was only placed on the 10-day injured list — but if his recovery time bleeds into another IL stint, Cleveland may need to look at dealing for another arm. Reports out of Cleveland say Kluber will be re-evaluated in 3-4 weeks.

Another starter, Mike Clevenger, is also injured, compounding the pitching issues the Indians will face.

Their lineup (and bullpen) may need to pick up the pace
The Indians do not have a deep lineup; they're built to rely on their starting pitching rotation. The lineup posted only 30 home runs and an on-base percentage under .300 through 33 games. Both totals are good for 14th in the AL, placing them squarely in the middle of the pack in all of baseball.

Cleveland lost several key hitters this offseason, including All-Star Yan Gomes, Michael Brantley, Edwin Encarnacion (traded for Carlos Santana), and Yonder Alonso.

Their bullpen also saw closer Cody Allen and setup man Andrew Miller depart via free agency. While the bullpen is still dependable, it may see an increase in innings with Corey Kluber and Mike Clevinger missing time.

Due to this dependence on the starting pitching, the Indians need Kluber back sooner rather than later if they hope to contend for the AL Central title, much less the World Series.

Kluber's trade value may have gone down
Cleveland looked to slash payroll his past offseason, and as a result of that fielded several inquiries from teams interested in the services of Kluber. They decided to keep Kluber, retaining the option to deal him if they faltered this year and found themselves as sellers at the trade deadline.
The Indians have struggled this year, though it's still early. With this injury, Kluber clearly has much less value than if he was healthy. If the Indians continue to fall behind in the AL Central, they'll have to hope Kluber has a speedy recovery. That way he can recover, log some quality starts prior to the trade deadline, and still command a valuable haul in a trade with a contender.

What Corey Kluber's injury means for the Cleveland Indians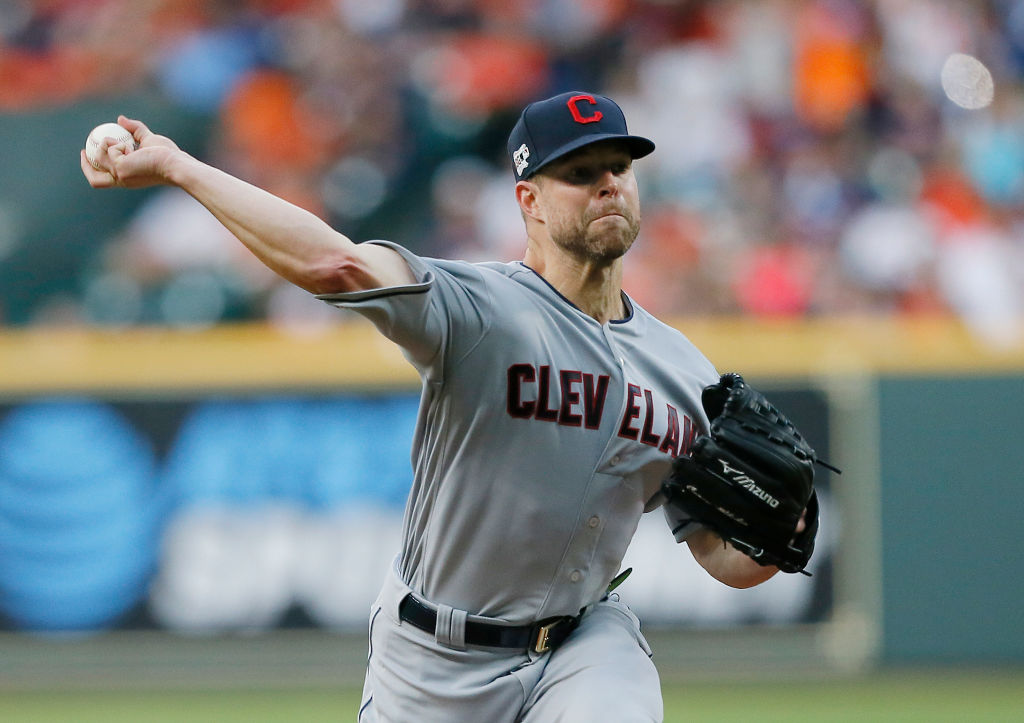 In summary, Kluber's injury puts the Indians in a difficult spot, and it could have several cascading impacts:
It leaves them without a Cy Young Award-winning level starter for what could be a significant amount of time
It could cause the lineup to have to increase its production, which thus far has not been ideal
Relievers might have to pitch more, which could place excess strain on their arms
If the team struggles and looks to move Kluber at the trade deadline, the injury could negatively impact his trade value
The Indians are no doubt hoping Kluber returns quickly to offset a number of problems his absence could cause.