Could the Buffalo Bills Have the Most Underrated Defense in the NFL?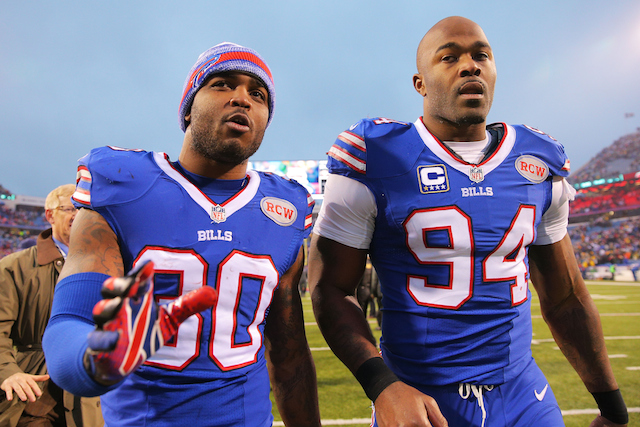 For most of the 2014 NFL season, the two leading candidates to win the league's annual MVP award have been Denver Broncos quarterback Peyton Manning and Green Bay Packers quarterback Aaron Rodgers. Manning and Rodgers are undoubtedly two of the top five quarterbacks in the game, and have led their respective teams to a combined record of 21-7. Preparing to play either quarterback in any given week could easily cause sleepless nights for even the best defensive coordinators around the league. Having to play them both in consecutive weeks is the type of nightmare-scenario that can cause entire seasons to unravel. Don't tell that to Buffalo Bills defensive coordinator Jim Schwartz and a Bills defense that ranks in the top-five of almost every major statistical category for NFL defenses.
All statistics courtesy of Pro-Football-Reference.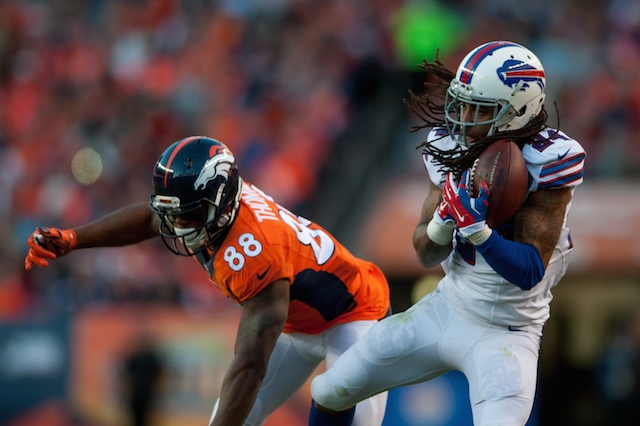 In Week 14, the Bills lost a road game to the Peyton Manning-led Denver Broncos, 24-17. However, it wasn't Manning who beat the Bills. Buffalo harassed the five-time NFL MVP into one of his worst games in a Denver Broncos' uniform. Here is a look at Manning's stat line from the game:
70% completion percentage
173 yards
0 touchdowns
2 interceptions
56.9 quarterback rating
The Broncos were able to escape the game with a win, but Manning's streak of 51 straight games with a touchdown pass was broken.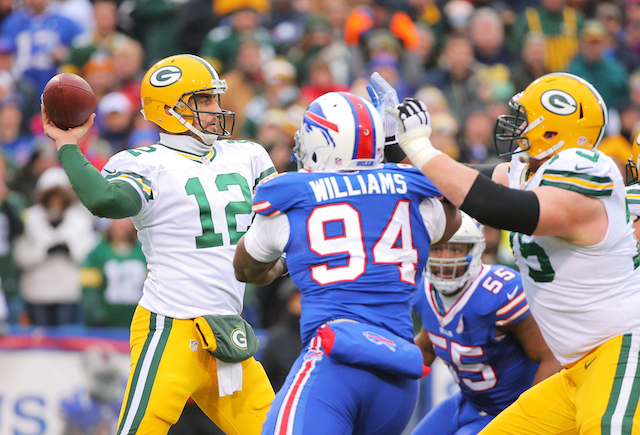 In Week 15, the Bills played host to the red-hot Green Bay Packers and Aaron Rodgers. For as good as their defensive performance was in Week 14, the job they did against Aaron Rodgers was substantially better. The Packers' signal caller was beginning to look like a lock to win the 2014 NFL MVP award in runaway fashion. In the five games leading up to this matchup, Rodgers had thrown for 3,120 yards, 16 touchdowns, and zero interceptions. Here is a look at his stat line from Sunday:
41% completion percentage
185 yards
0 touchdowns
2 interceptions
34.3 quarterback rating
Behind their spectacular defensive performance, the Bills kept their playoff hopes alive and beat the Packers 21-13 despite not scoring an offensive touchdown.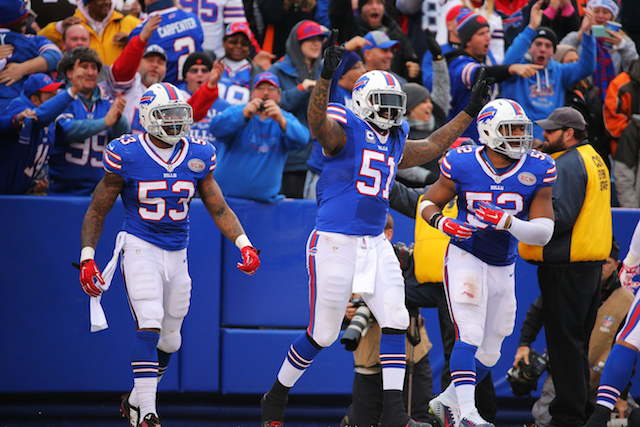 The Bills will have another chance to slow down one of the few elite quarterbacks in the NFL in Week 17 when they travel to Foxboro to take on Tom Brady and the New England Patriots. In their first meeting of the season back in Week 6, Brady did shred the Buffalo defense, throwing for 361 yards and four touchdowns in a game that remains as the only game in which this Bills defense has given up 30 or more points. Since that game, there may not be a defense in the league that has been as dominant as Buffalo's. Here is a look at their defensive statistics and league ranks following their game on Sunday:
313 total yards allowed per game (5th)
210 passing yards allowed per game (5th)
103 rushing yards allowed per game (9th)
18.1 points allowed per game (4th)
The Bills' defense has quietly established themselves as one of the premier defensive units in the league this season. Their performances over the last month have proven that they are capable of shutting down anybody in the league, and have kept them in playoff contention. If they can somehow have a similar effect on Tom Brady in Week 17, they could find themselves as a playoff team for the first time since 1999; and this is exactly the type of team that can cause damage in the postseason.