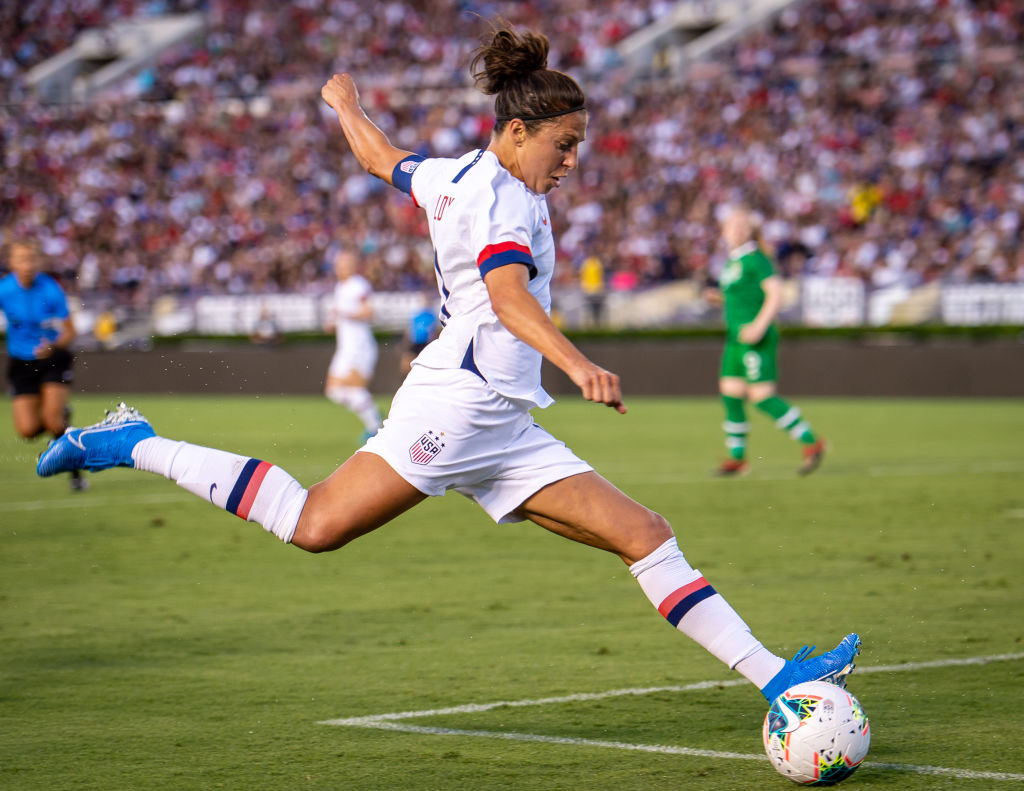 Could Carli Lloyd or Becca Longo Be the NFL's First Female Kicker?
Carli Lloyd's successful 55-yard field goal attempt has people wondering; will a woman ever make an NFL roster as a kicker?
Carli Lloyd is one of the most accomplished players in the United States Women's National Soccer Team's history. Lloyd has played in 282 games for the USWNT and scored 114 goals in her international career. She has helped the United States win two straight Women's World Cups in 2015 and 2019, and won the Golden Ball as the tournament's most valuable player in the 2015 run.
After making headlines all summer for winning the World Cup and fighting for equal pay with her United States teammates, Lloyd made headlines for a very different reason last week. By kicking a 55-yard field goal (that would have been good from 60), football fans around the country are suddenly wondering; could Carli Lloyd make an NFL roster as a kicker?
The viral video that got the conversation started
Lloyd absolutely tagged her 55-yard field goal attempt, sending it right through the center of the uprights. Some critics (because on the internet, why wouldn't a fun viral video have critics?) have complained that her run-up was longer than an NFL kicker's needs to be in a game, but those people are missing the point.
Carli Lloyd isn't a placekicker by trade. She hasn't refined her technique or had years of practice kicking field goals. And yet on raw talent alone, she could drill a 55-yard field goal. If Lloyd, or another woman with her leg strength, was willing to put in the time and effort; what's stopping her from kicking at an NFL level?
"I'm laughing about it, but the more I think about it, this has the chance to be sort of a pioneering moment for women," Lloyd told NBCSports. "I know that I could probably do it. It could be a huge pivotal moment. There is no reason why a woman could not do this."
James Galanis, Lloyd's trainer, told Fox Sports that Carli Lloyd has been receiving inquiries from NFL teams. One team, who Galanis refused to name, even offered her a spot in a preseason game this Thursday. Unfortunately for NFL fans, Lloyd will be busy playing with the USWNT in a friendly against Portugal that day.
Becca Longo made history with a football scholarship in 2017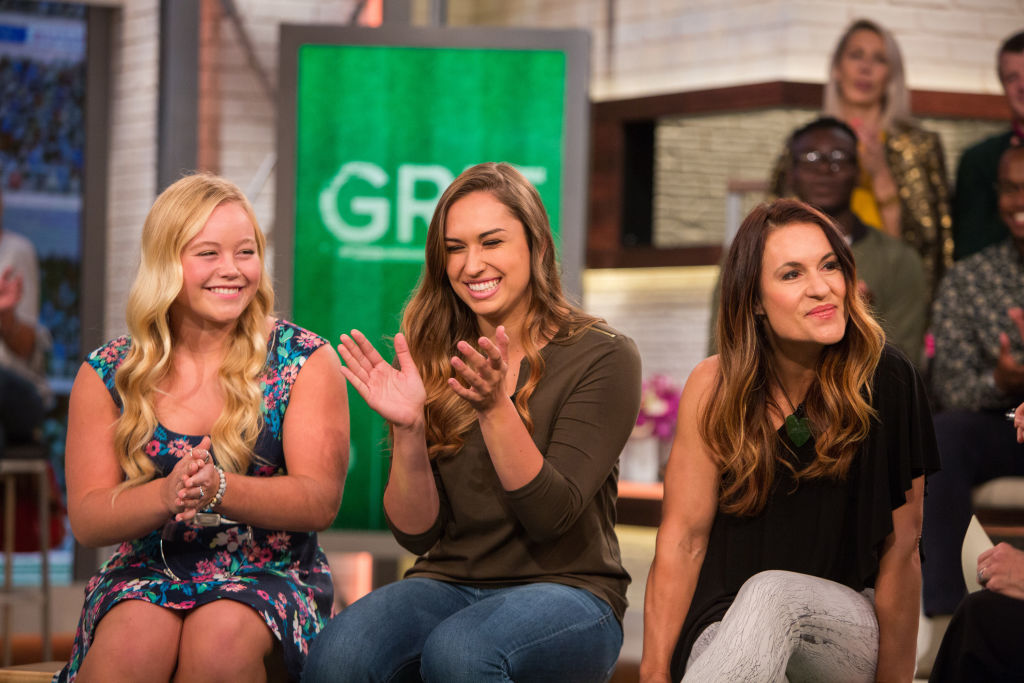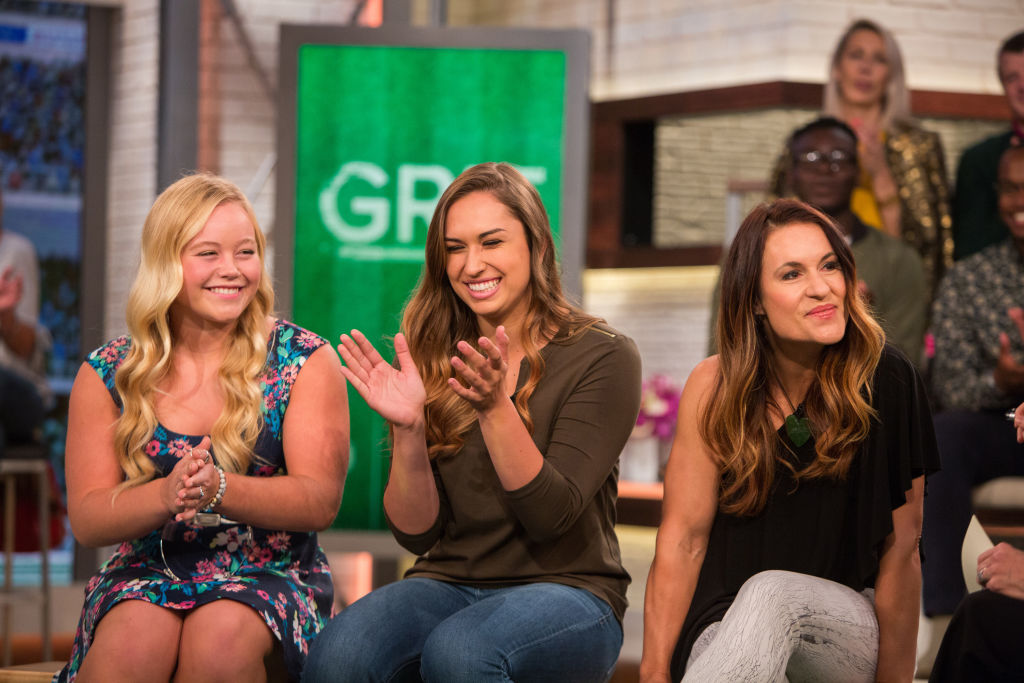 Becca Longo became the first woman in history to receive a football scholarship from a Division II level (or higher) school when she signed a letter of intent to join the football team at Adams State University. In her senior year in high school, Longo converted on 35 of her 38 extra-point attempts on her only field goal attempt of the season.
Longo red-shirted in her first year in 2017, and had her 2018 season derailed before it even began by an ankle injury that required season-ending surgery. After leaving Adams State last year, Becca Longo returned to Arizona where she has been training with Alex Zendejas, who's brothers were NFL kickers.
"She has the leg. She can kick field goals from 50 yards," Zendejas told a local news network. "She can open up the door for a lot of girls out there who want to kick. Because I think soccer is already out there for girls sports. When you have a strong leg, I would like to see more girls take advantage of the kicking game, whether in high school, college, or Pop Warner."
Stories like these ones could pave the way for a future generation
A career in the NFL is not in Carli Lloyd's immediate plans. "Anything is possible," Lloyd told Planet Futbol TV, "but right now, I'm strictly a soccer player, and we'll see what the future holds."
Becca Longo is still only 20 years old, and according to her Twitter and Instagram account, she will be kicking for the junior college Gila River Hawks this season. She's a long way from kicking field goals in the NFL, but if she is able to regain her pre-injury form, she could eventually garner some next level interest.
The odds of Carli Lloyd or Becca Longo playing in the NFL are very slim. But around the nation, young female athletes that never considered football as an option may now be doing so thanks to Lloyd's viral video or Longo's journey. And perhaps it will be one of those young women that eventually become the NFL's first female player.