Could Dez Bryant Be Any Worse For the Steelers than Donte Moncrief?
The question of whether or not Dez Bryant will play in 2019 has been a popular one among football fans this season. Bryant's numbers were already on the decline before suffering a torn Achilles injury last season that put his career in jeopardy. The 30-year-old originally indicated that he was no longer going to pursue a career in the NFL, but recently he has suggested that he could be interested in a return to football.
There are a handful of teams that could be interested in Bryant's services, and the Pittsburgh Steelers may soon be one of them. Through his first two games in a Steelers uniform, Donte Moncrief does not look the part of a legitimate second receiver option across from JuJu Smith-Schuster.
Donte Moncrief's struggles thus far
Donte Moncrief talked to Steelers.com about his awful play in Pittsburgh's 33-3 loss to the New England Patriots. He had four dropped passes in the game and had only seven receiving yards on three catches.
"It's sickening when you watch it and you know the plays that you're supposed to make and you didn't make them," Moncrief said after practice. "And you see them and you're like, 'Gosh, I know I gotta make that.' The other day, after we watched that film, there was a feeling in my stomach, it hurt. I went home, went straight to sleep, it hurt me. I had to put that away."
"At the end of the day that was my worst game ever in my career," Moncrief continued. "And it hurt. But you can't just sit there and just pout about it. You gotta get better, and that's what I'm doing."
Unfortunately for the Steelers, Moncrief didn't get better. The 26-year-old didn't catch a single pass in Pittsburgh's 28-26 loss to the Seattle Seahawks on Sunday. He also had his fifth dropped pass of the season, deflecting the ball up in the air for a Seahawks defender to intercept.
Comparing Dez Bryant's career to Donte Moncrief's
The comparison between Dez Bryant and Donte Moncrief in Bryant's prime isn't even close. Bryant was one of the NFL's top wide receivers from 2012 through 2014, averaging 91 catches, 1,312 receiving yards, and 14 receiving touchdowns per season over that three-year stretch.
But even if you just look at Bryant's last two years in the league, they still compare very favorably to anything Donte Moncrief has done through the first five years of his career. Bryant had 50 catches for 796 yards and eight touchdowns in 13 games in 2016 and had 69 catches for 838 yards and six touchdowns in 2017.
The best season of Donte Moncrief's career came in 2015 with the Indianapolis Colts when he caught 64 passes for 733 yards and six touchdowns. His second-best year came last season in Jacksonville when he had 48 receptions for 668 yards and three touchdowns. He had less than 450 receiving yards in each of his other three seasons in the league.
Taking a shot on Bryant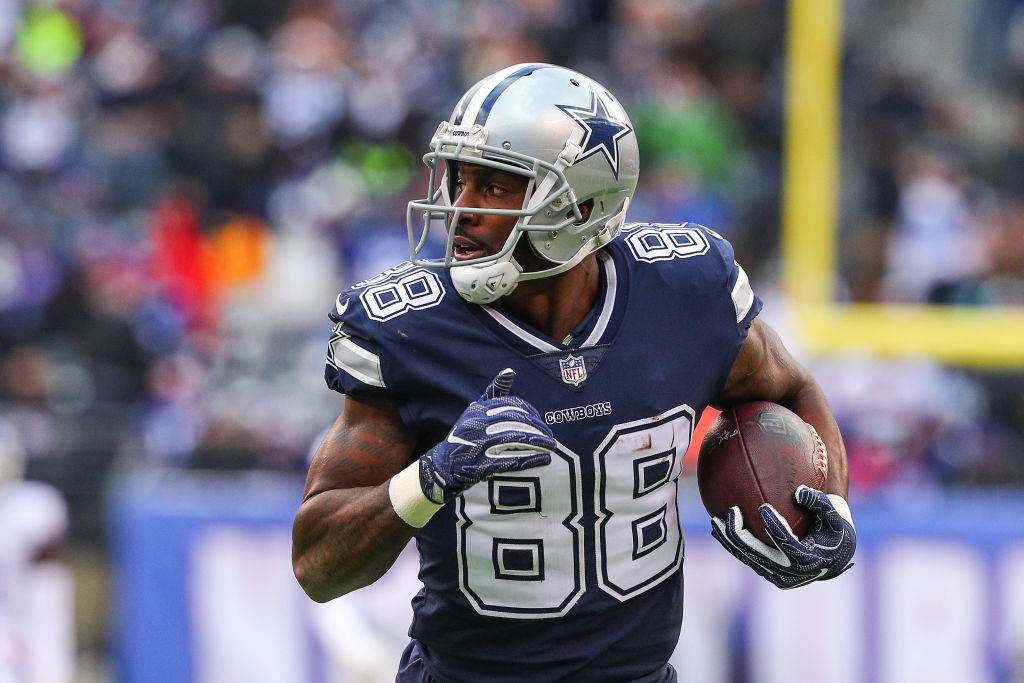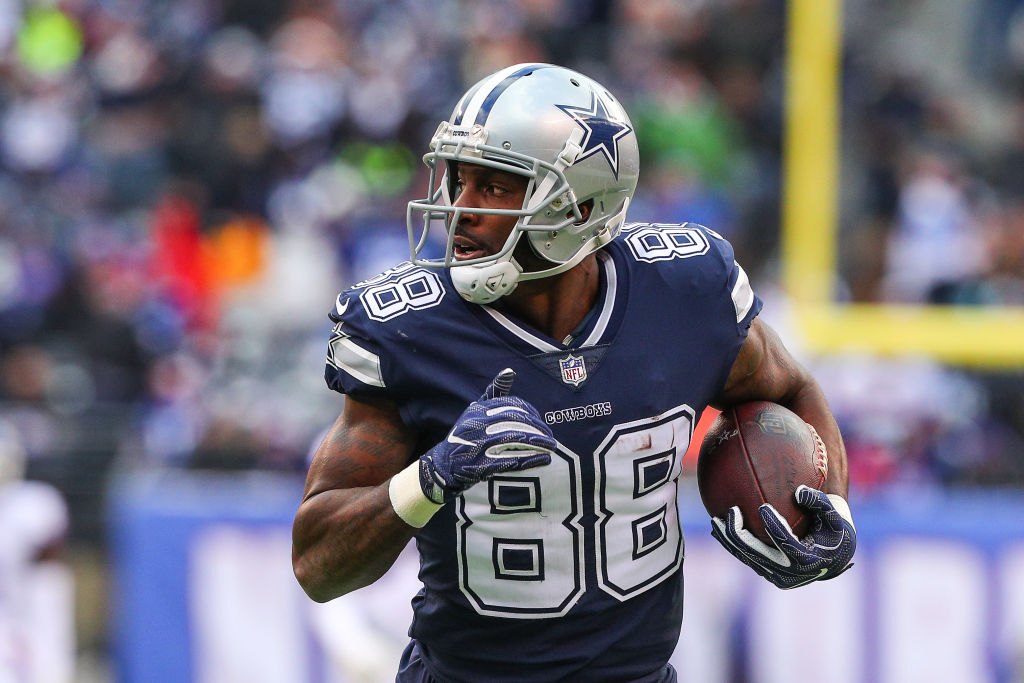 The Pittsburgh Steelers no longer have Antonio Brown or Le'Veon Bell to rely on. JuJu Smith-Schuster and James Conner are solid offensive weapons, but they need more help around them. Donte Moncrief does not appear to be the answer.
Would Dez Bryant be? It's hard to say. But adding Bryant as a deep threat to open up space for the rest of the team's playmakers couldn't possibly be a downgrade from what Moncrief has given the team through its first two games.